Can you contribute? More construction updates here!

Review
March 04, 2014
What's your order, sir?
I'd like to have a little bit of Disneyland, mixed with chunks of Universal Studios and a portion of SeaWorld, a big portion of SeaWorld, please! Mix it really well. I want to see you mixing it. For the topping I take a bit of Atlantis Dubai, and please also add some fluffy animal characters on top. No spices.
Upsize, sir?

Yes, upsize, of course, don't you know who you are talking to?
Chimelong Ocean Kingdom is spectacular, well-executed, and equipped with quality rides and animal exhibits. It's a gift to the locals, but on the global comparison it's just another copy-and-paste theme park experience, albeit with an impressive budget.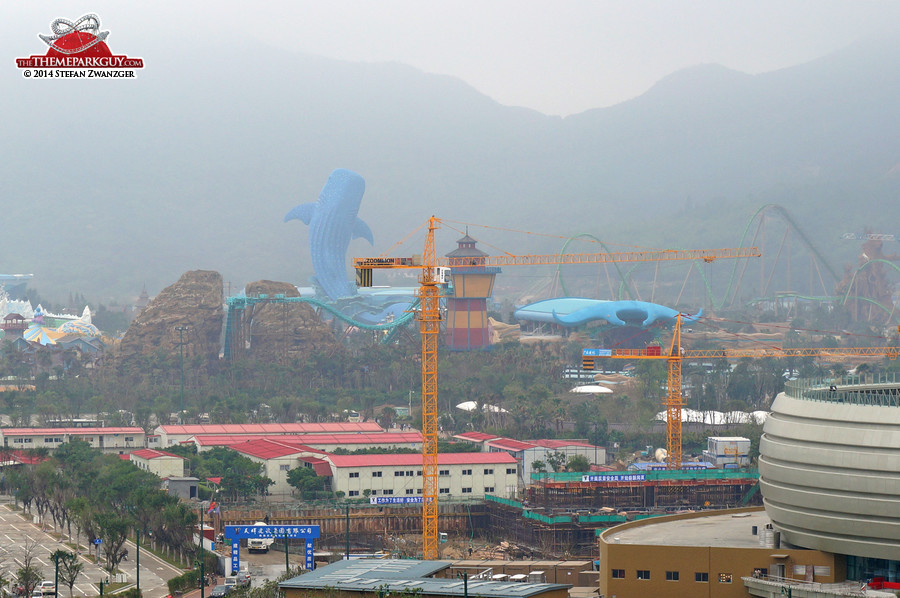 Chimelong Ocean Kingdom seen from Hengqin Bay Hotel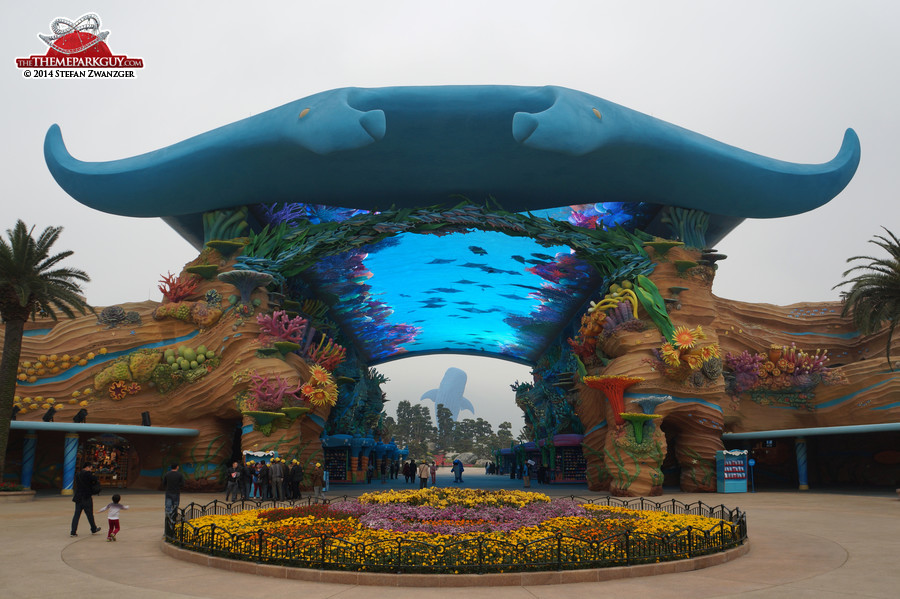 Chimelong Ocean Kingdom entrance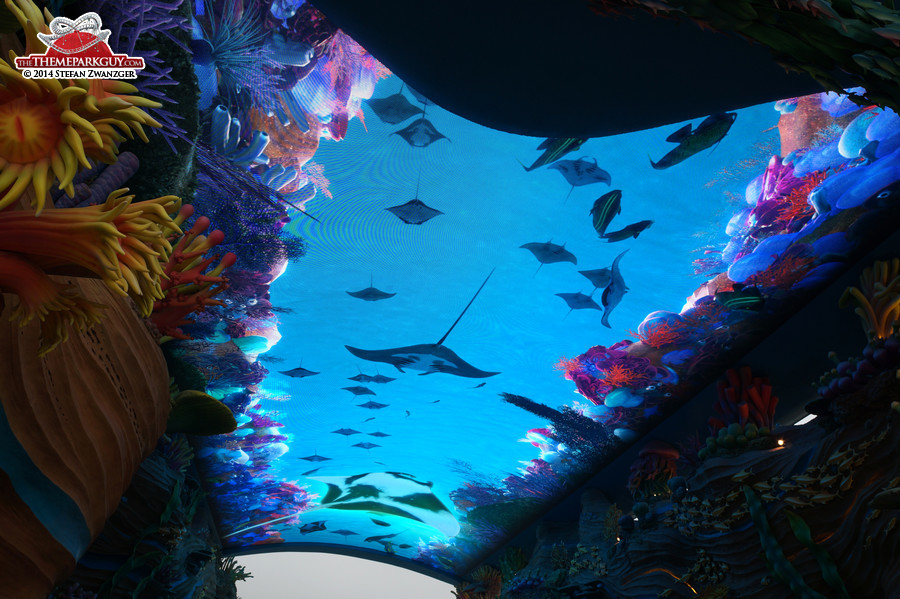 Featuring an impressive overhead screen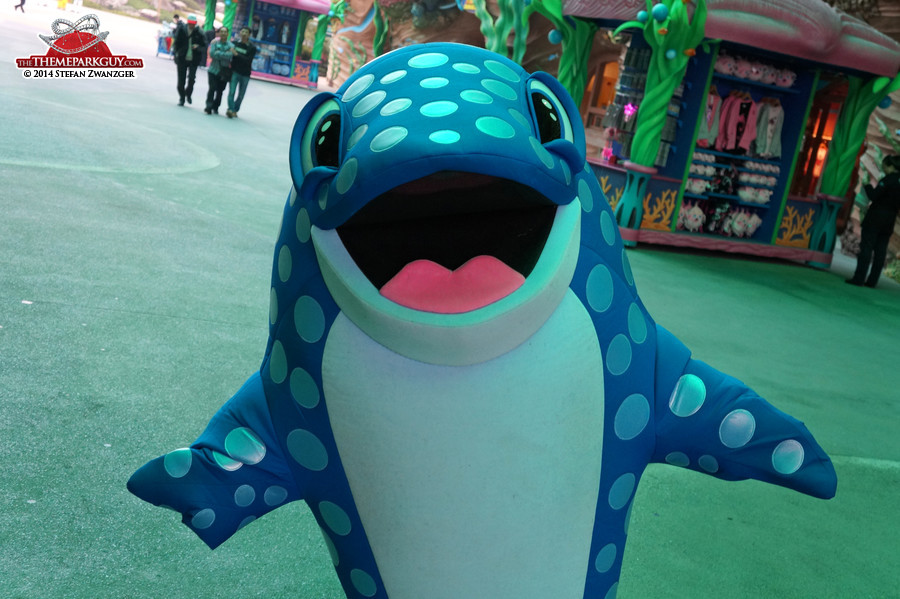 Love me!!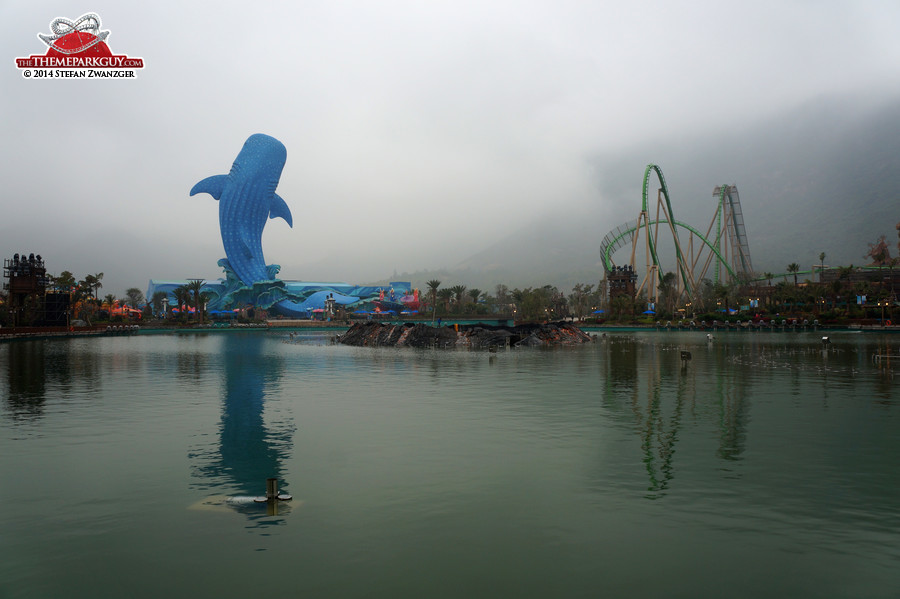 Chimelong Ocean Kingdom whale shark building landmark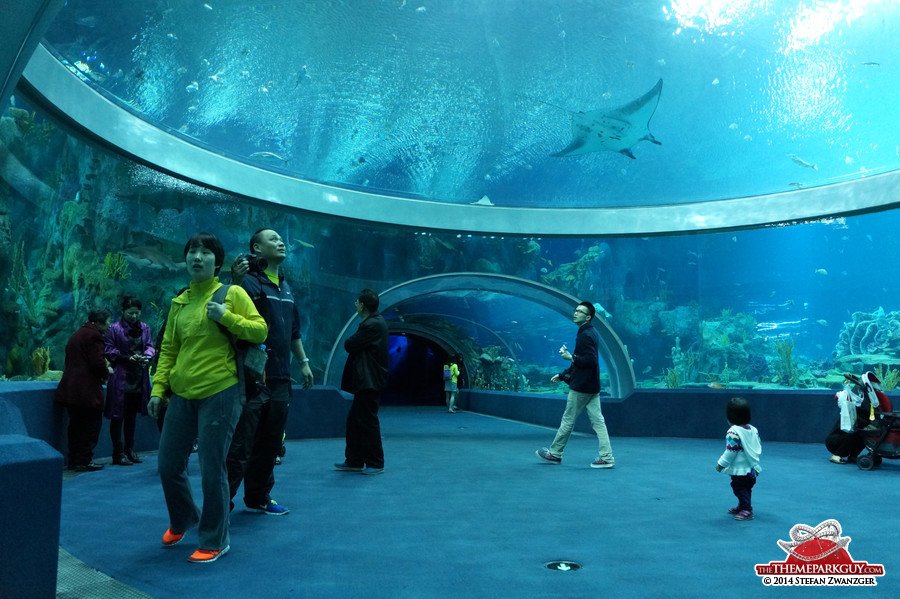 Aquariums plentiful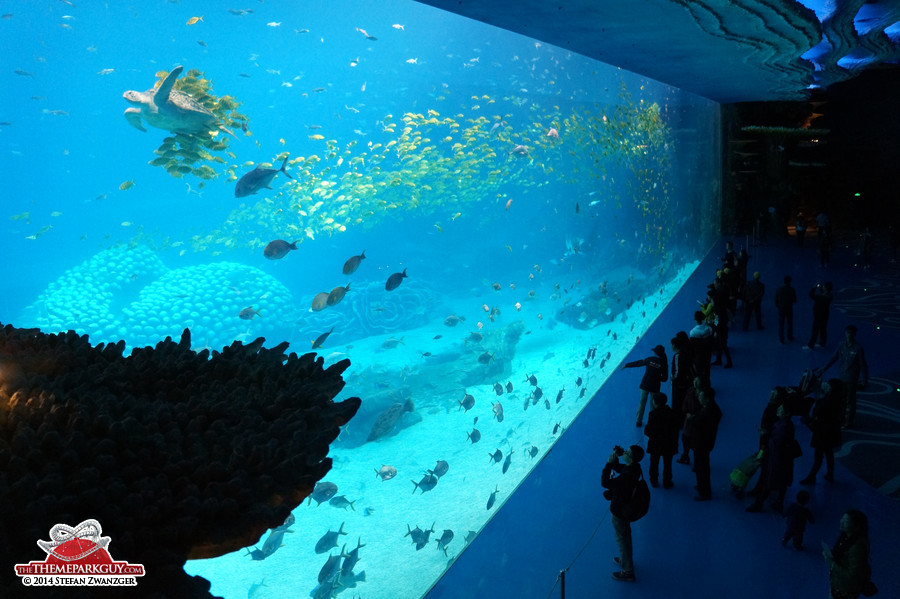 This one is supposedly a little larger than the one in Singapore's Marine Life Park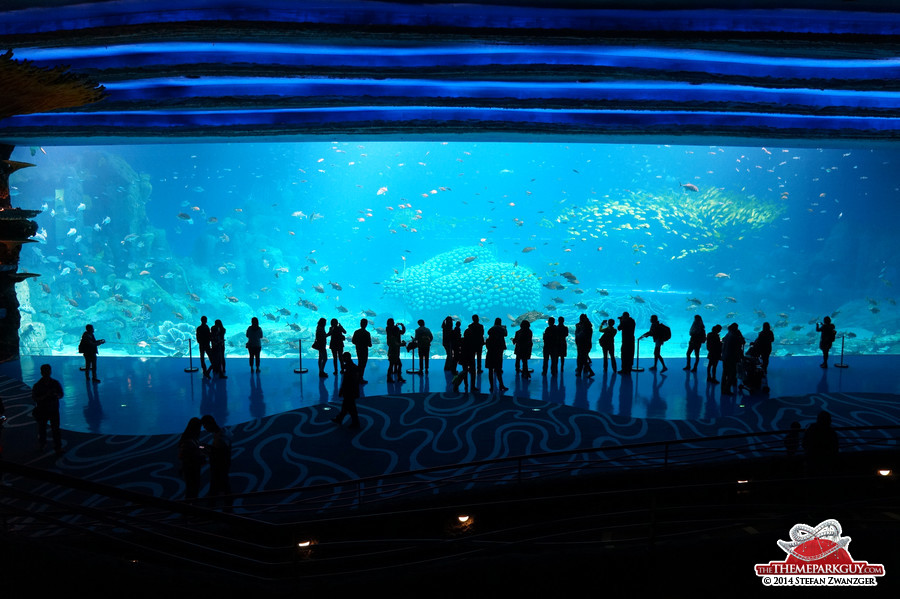 Impressive!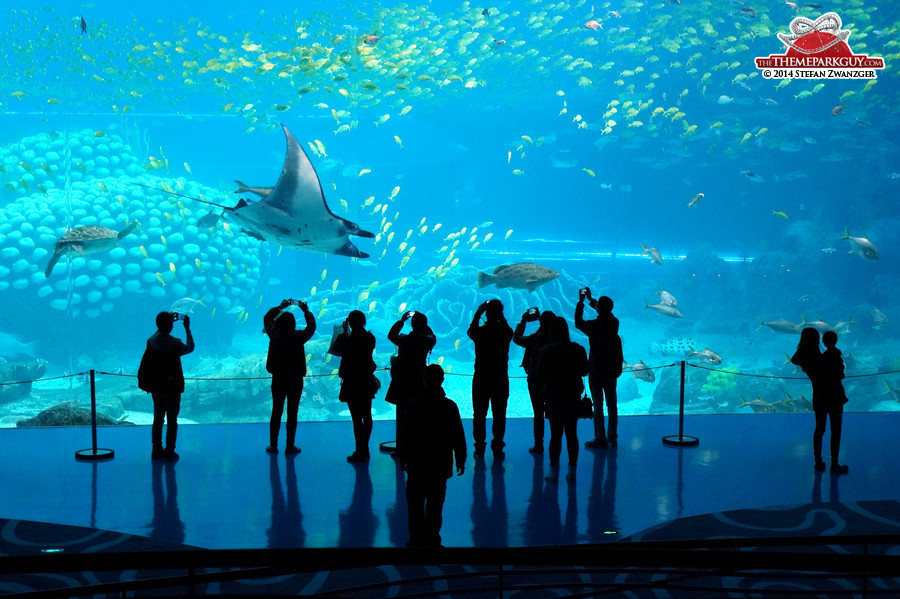 Manta rays in Zhuhai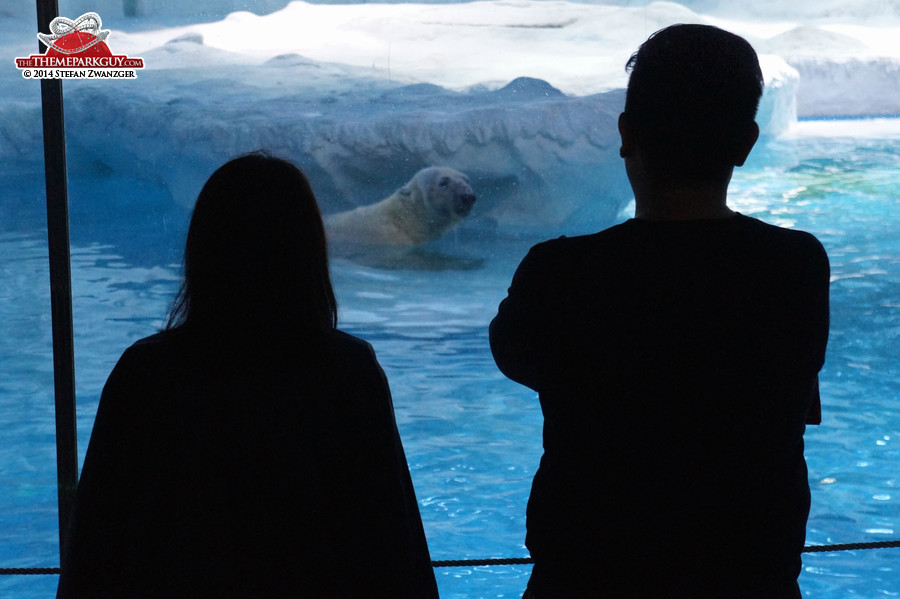 Bears, white...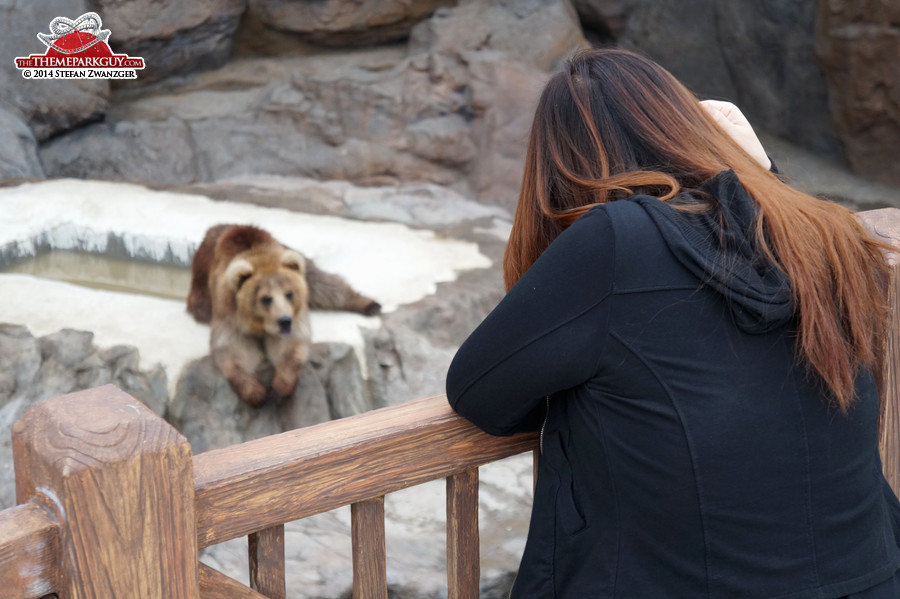 ...and brown!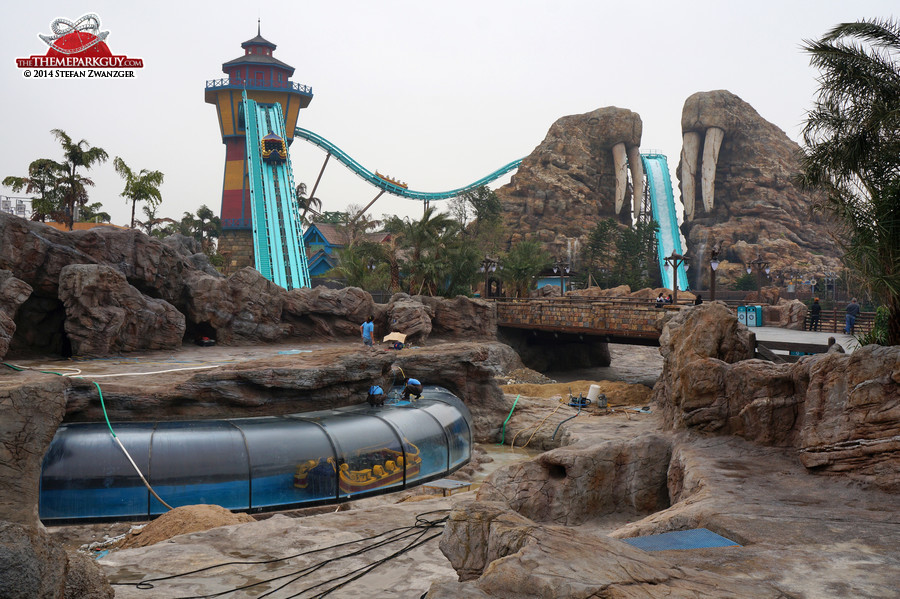 Water coaster, made in Germany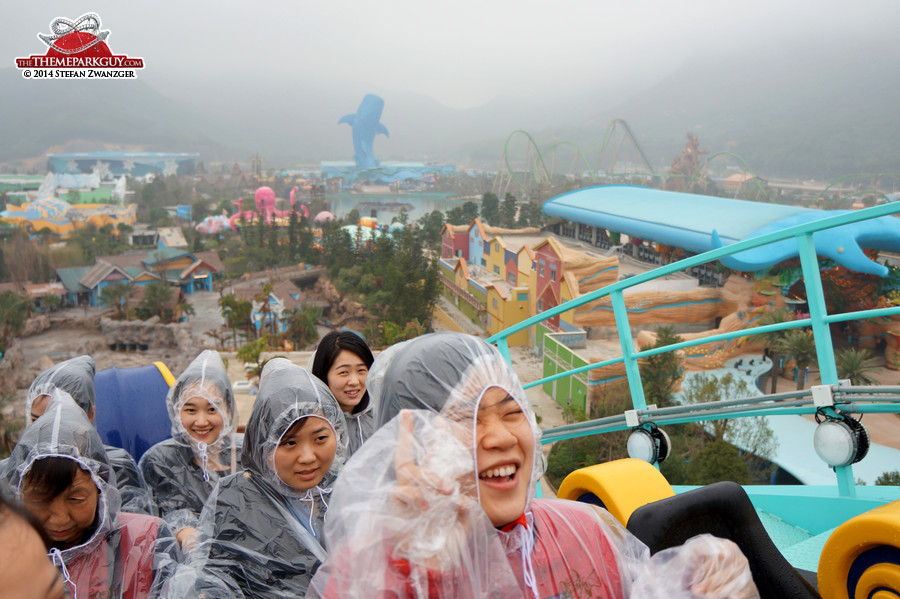 Up the lift hill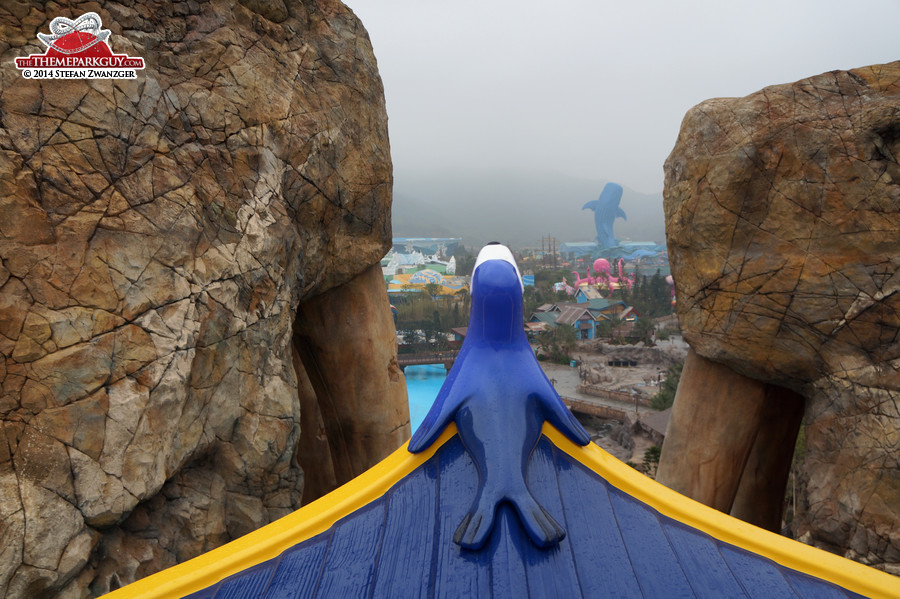 Great vista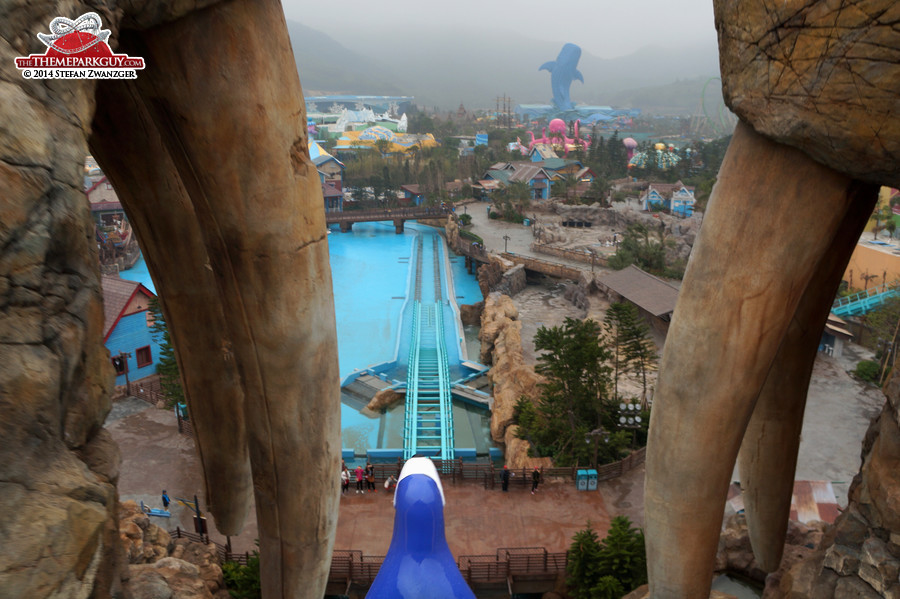 Dropping
Walrus Splash!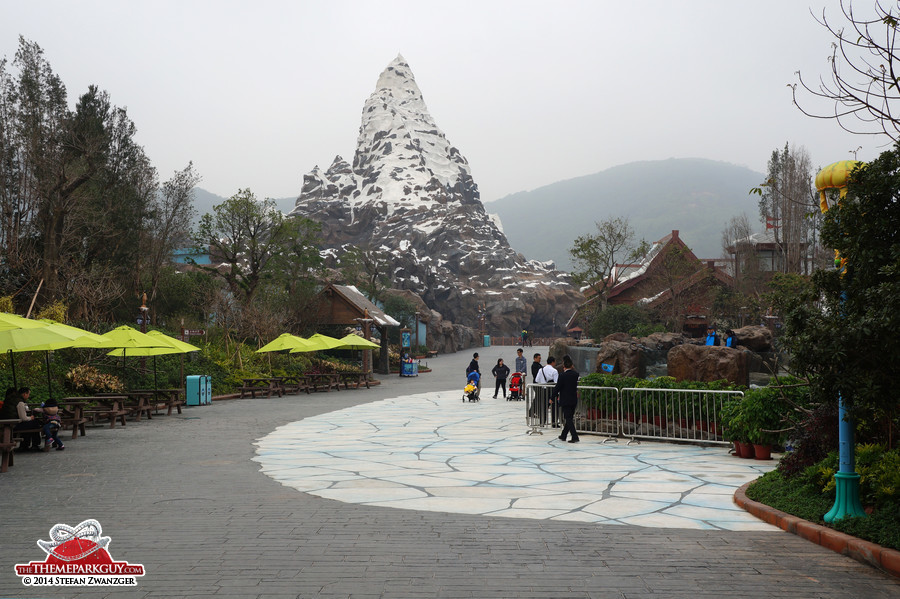 What's this? Disneyland's Matterhorn?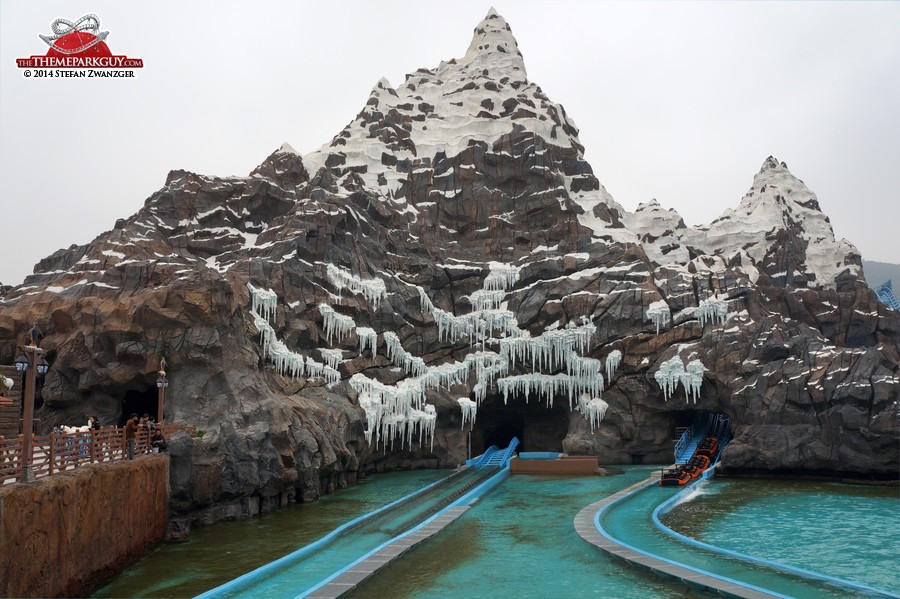 Not open yet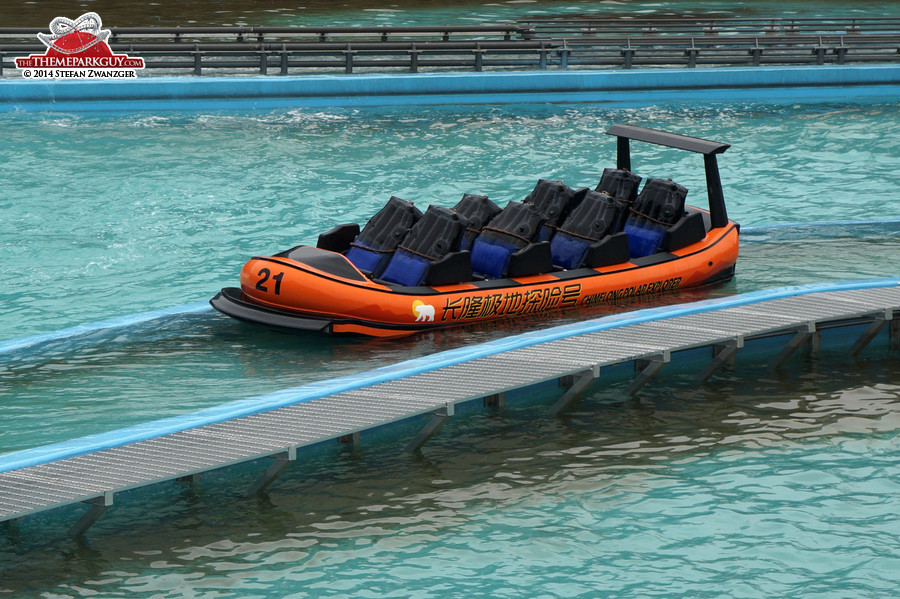 Testing mode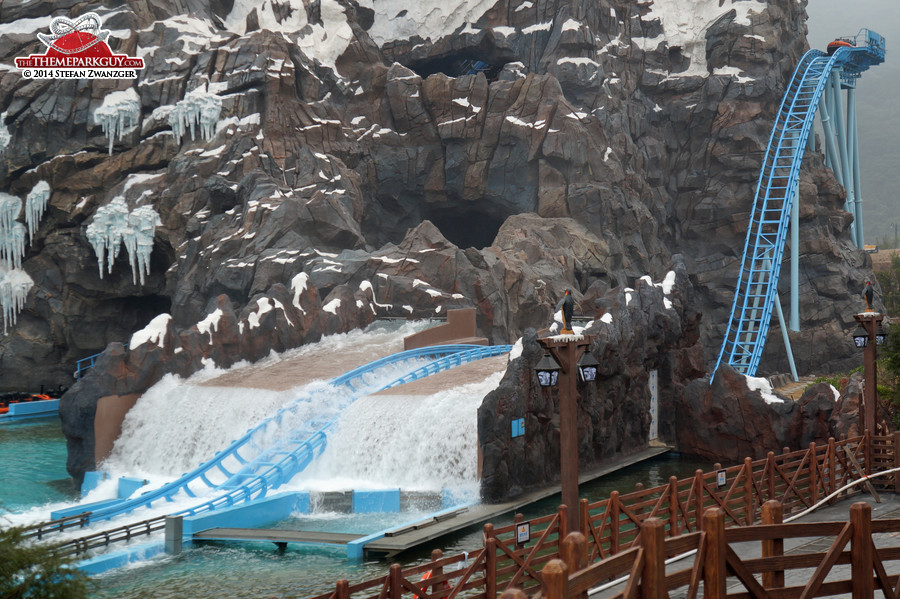 This looks like fun!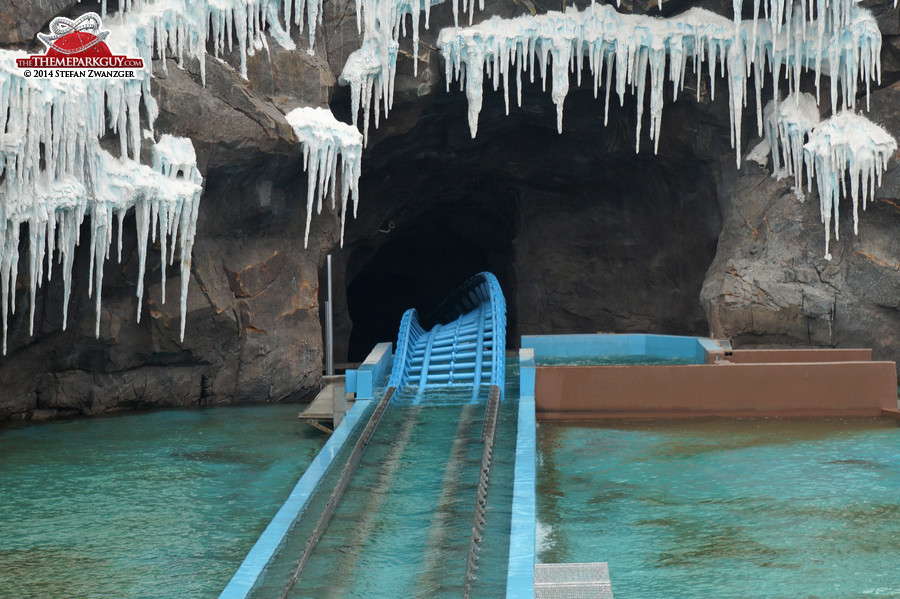 A lot of fun!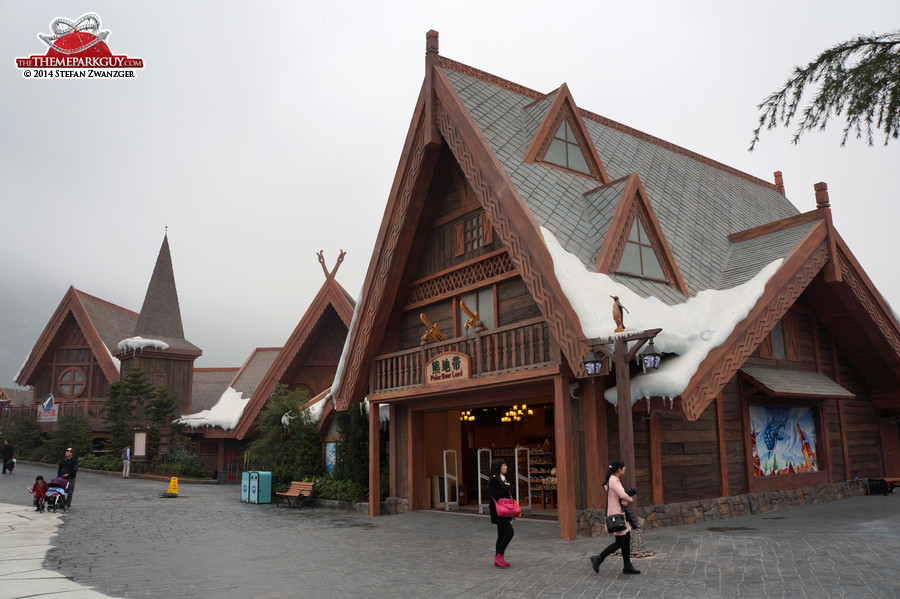 European village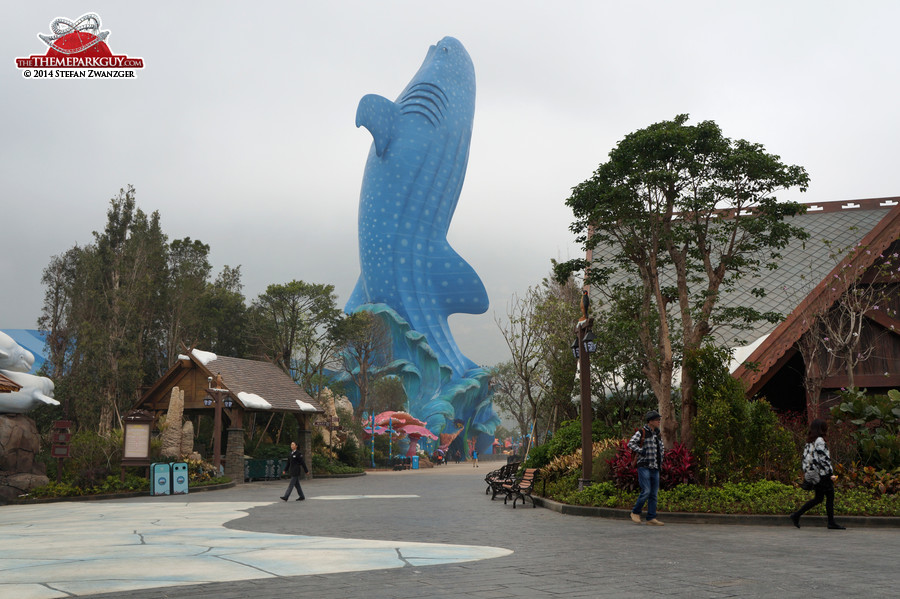 Whale shark landmark from another angle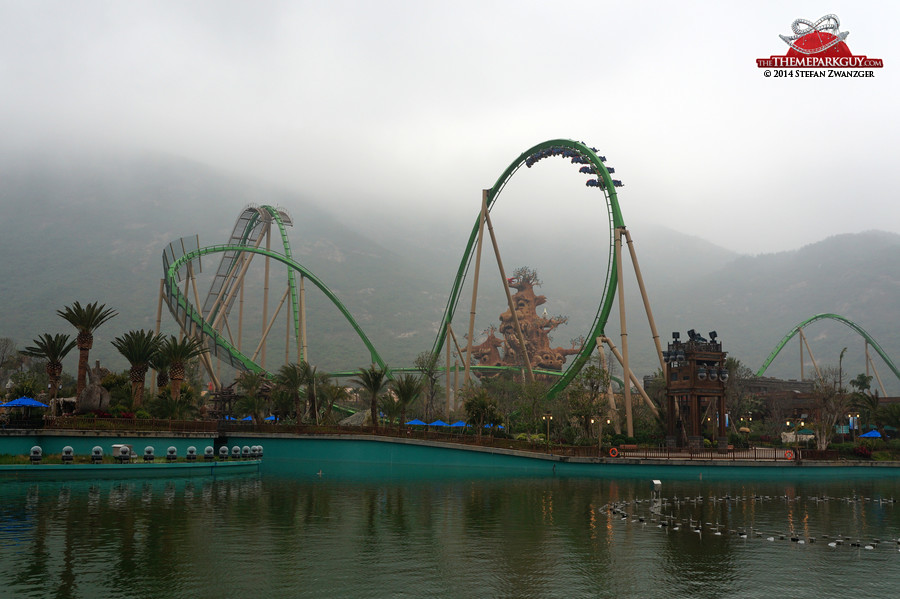 The theme park's only operational roller coaster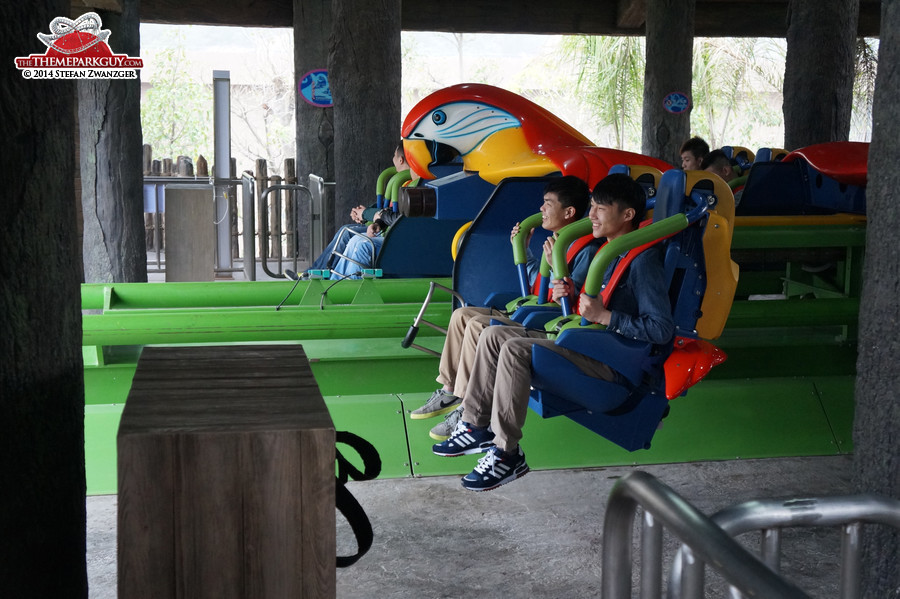 Locals on board!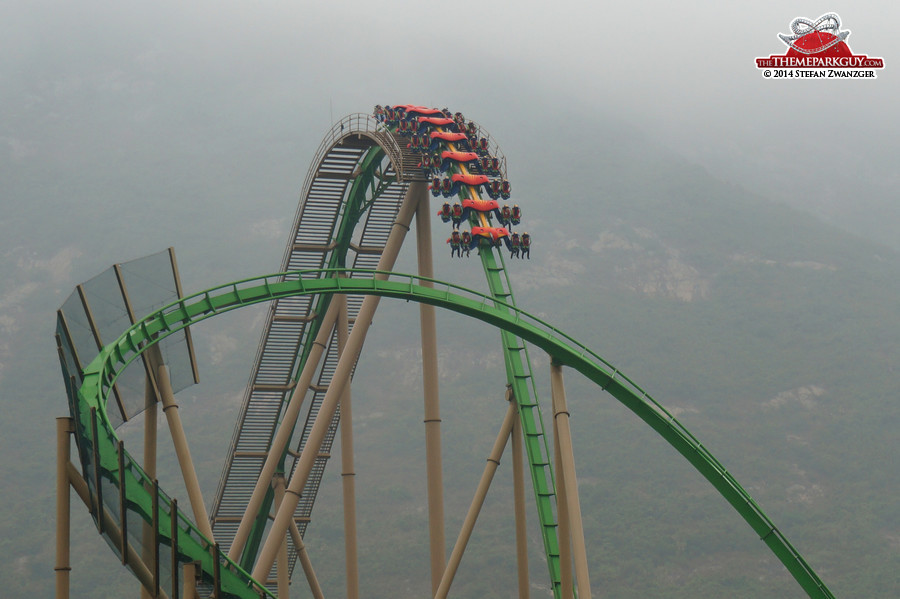 Wild and smoggy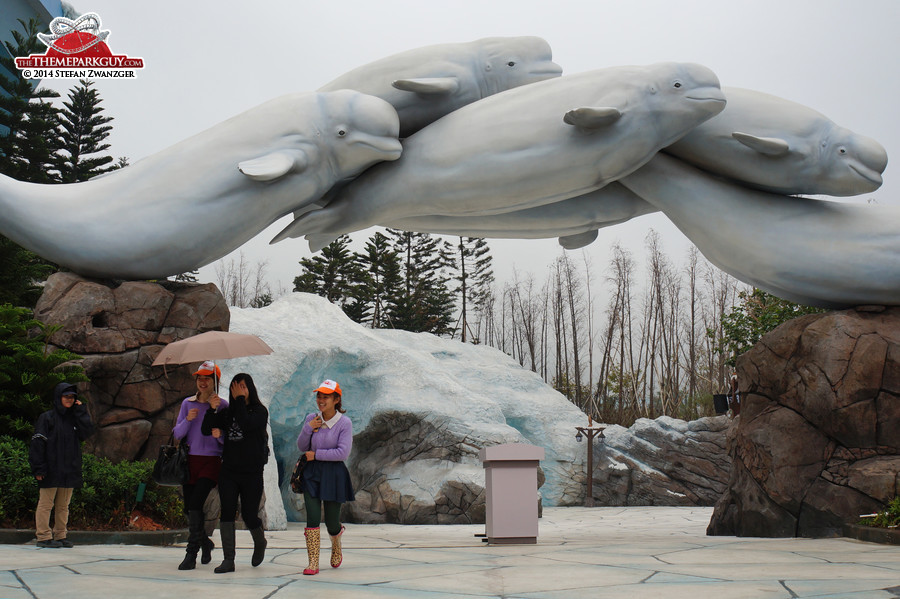 Beluga whale aquarium entrance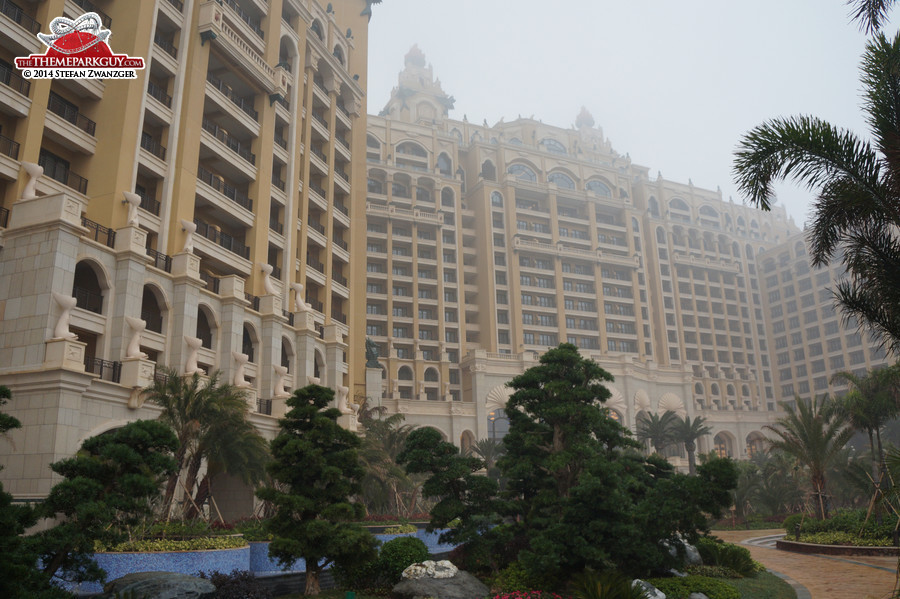 Want to stay next to the park? Here's Hengqin Bay Hotel!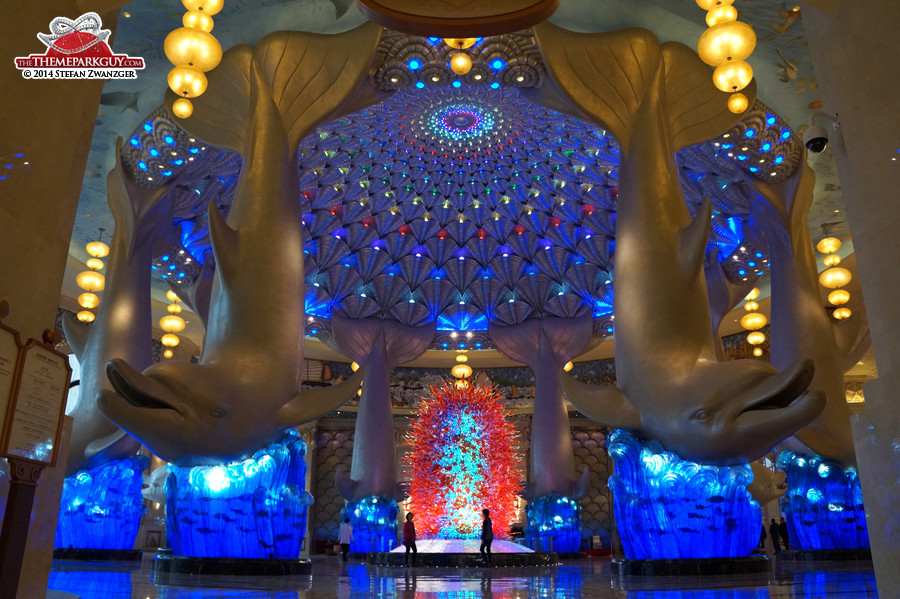 Atlantis-inspired hospitality, at a cost of $160 per night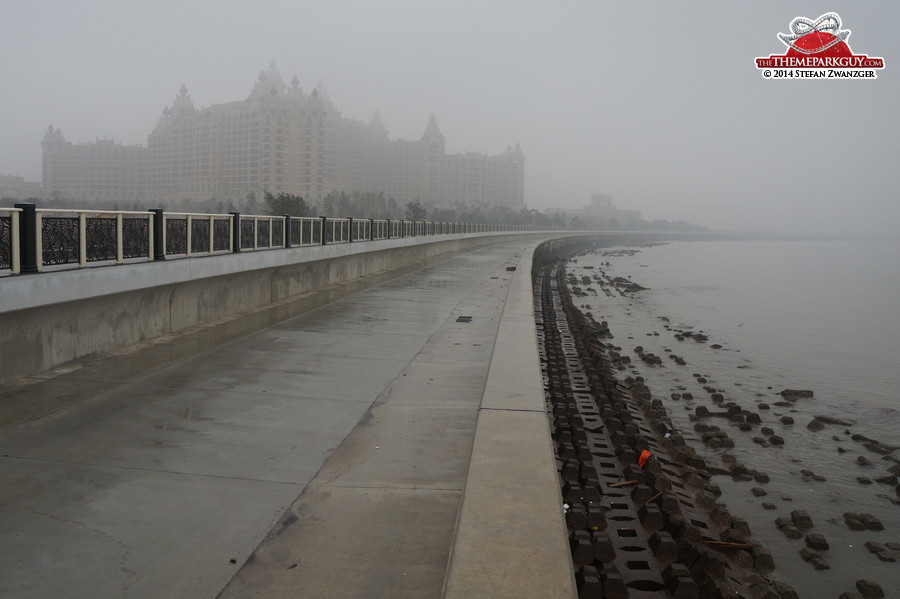 Your holiday by the sea. Apocalypse, now.
Construction Update
September 26, 2013
Had the chance to visit the park while still under construction. Didn't get the permission to take photos. Huge whale shark landmark (beautiful!), lots of rides and shows in the making (exciting!), yet too early to say if this will be a great one! Will check again in summer 2014.