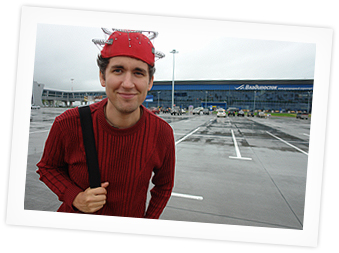 More Theme Parks and Water Parks
There are many more theme and water parks that I have visited, but haven't pictured or reviewed on the site. Either my visits date back prior to 2007 or I was simply too lazy that day. Time to catch up! Here is the missing list, plus my short opinions:
Total: 199 and more...
Albania
Luna Park Tirana
Visited 2014. Small funfair in an exotic European city packed with pedestrians. Tirana is the opposite pole of Kissimmee.
Argentina
Visited 2014. A 1.5-hour bus ride from Buenos Aires, La República de los Niños is a bit difficult to reach. The park opened in 1951, 4 years ahead of Disneyland, and allegedly inspired Walt Disney, who visited in 1950, for his Main Street. In fact, the resemblances are staggering. Take República's entrance/Main Street and put Germany's Neuschwanstein Castle at the end, and you've almost got Disneyland. What's even more staggering is that Disney's 1955 park still serves as the prototype for so many theme park developments today. It's high time for some serious innovation!


Armenia
Luna Park Yerevan
Visited 2012. A little funfair world of color with awful rides in a grey, but special city.
Australia
Visited 2015. I didn't expect much from an 80-year-old Luna Park – most of the Luna Park-named funfairs out there are in a desolate state – but this one is a remarkable exception. Extremely well-maintained, peppered with attention to detail and proud to relive its glorious past, you feel like back in the days when men wore hats, Chaplin movies were running in glamorous cinemas, and couples dressed up for riding rattling wooden coasters. There's a lot of love that went into Luna Park Sydney!
Marineland Melanesia
Visited 2015. Small crocodile zoo and exhibit on a tropical island off Cairns. Family ownership is evident in the attention to detail. Sports the allegedly biggest crocodile in captivity.
Sugarworld Waterpark
Visited 2015. Small, suburban water park with a couple of slides that perfectly serves the local community, but can safely be skipped by international visitors to Cairns and the stunning Great Barrier Reef.
Austria
Wiener Prater
Visited 2005. Permanent funfair installation, not really a amusement park. Appeases the hunger of Eastern Europeans who, as of 2012, don't have any theme parks in their countries. Tired-looking, expensive and lots of bad attractions. Not really recommended.
Azerbaijan
Visited 2014. Baku's stunning seaside promenade is equipped with several amusement rides, including a Ferris wheel, miscellaneous carousels and a ghost train. Do NOT ride the ghost train on the eastern end, you may end up getting stuck with your nose and teeth on a sticky curtain that drops on your face in complete darkness, while the vehicle continues moving forward. That sounds too funny and cruel, but man that was painful. Reporting this to the lazy-looking ride operator, would he care, let alone take a look at what went wrong inside? No. My thoughts and prayers are with the next riders. And with Baku's next visitors. The driver on the way from the airport to the city center started to yell and shout at me on the highway, renegotiating the price agreed upon. Facing me, not the highway. What a ride.
Bangladesh
Fantasy Kingdom
Visited 2014. Theme and water park, an hour's drive from Dhaka. Has all the standard ride equipment. My highlight: crowds exuberantly dancing in the wave pool! I thought this existed only in Bollywood movies.
Jamuna Future Park Carnival
Visited 2014. Small amusement park adjacent to a shopping mall, featuring a couple of carousels and a major looping roller coaster. Slightly depressing.
Nandan Park
Visited 2014. Themed garden with rides, slides and animals, a 1.5 hour drive north of Dhaka. I think this place provides much needed relief from Bangladesh's hapless, unsightly capital that's all about survival. A deserving hit with the locals!
Belarus
Gorky Park Minsk
Visited 2014. Forget about the rides. On an autumn day, there is a special poetry to walking under the many trees in a somewhat desolate Gorky Park in a special city like Minsk.
Belgium
Bellewaerde
Visited 1995. Very cloudy memories. I was a kid. It was raining. There was a river rapids ride. I liked it. I liked lots of things when I was a kid. Therefore, no rating.
Bulgaria
Sky Park
Visited 2014. Small, modern amusement park with a roller coaster on the roof of Sofia's premier shopping mall Paradise Center. Was almost empty on a sunny Sunday afternoon.
China
Atlantis Sanya
Visited 2013. China's first Atlantis resort will be located on a stunning beach that I found to be surprisingly empty.
Beijing Shijingshan Amusement Park
Visited 2010. Consists of an old section that's terribly depressing, with lots of Disneyland rip-offs including Epcot's Spaceship Earth structure; and a new section with lots of theming on the surface, but not much behind. Rides in the new section are contemporary and worthwile.
Changzhou Dinosaur Park
Visited 2012. Don't skip the savage, mad-scientist roller coaster 'Dinoconda', if you dare. Besides that, the park offers lots of theming and the latest ride technology, but nothing too spectacular.
Visited 2013. Located in Qingdao, between Beijing and Shanghai. Brand-new, huge and noisy Disney/Universal rip-off with localized versions of the Indiana Jones and Transformers rides. Has budget, but lacks all the heart and soul it needs to survive and while already empty today, will be entirely unsustainable once it has to compete with Shanghai Disneyland.
Attempted visit 2013. Hyped indoor water park housed in former Olympic building that was closed for six straight days in a row when I was in Beijing in September 2013. Smaller and less spectacular than internet pictures suggest. Consists of two slide towers and multiple giant jellyfish shapes (that look like purchased from IKEA) hanging from the ceiling. The water park only occupies 1/3 or less of the Water Cube structure, the rest is pools and restaurants. No match for Germany's Tropical Islands.
Happy Valley Tianjin
Visited 2013. Another apocalyptic theme park whose purpose is to serve as a sales pitch for the property developments surrounding it. The theming is a terrible throw-whatever-together patchwork that can in fact serve as a role model as to how to NOT design theme parks. As of 2013 this is the newest, but also smallest and unfortunately worst of the Happy Valley chain of theme parks.
Minsk World (Shenzhen)
Visited 2009. Minsk World is marketed as a theme park, but it's a docked battleship with a few lost tourists and lots of dancing Chinese teenage girls inside. Spookily exotic, but somewhat irritating and totally amiss to call it a leisure attraction.
Romance Park
Visited 2013. Located in Sanya, Hainan. Hyper-themed, yet not a theme park, so don't expect any rides inside! Romance Park is a collection of shows, which I skipped.
Splendid China (Shenzhen)
Visited 2009. Built by the same people who created now-defunct Splendid China Florida. The park has no real rides, but makes for a great walk with few other people around. An oasis of calm and peace in Mainland China.
Xiaomeisha Sea World
Visited 2010. Very, very, very depressing place. Sad animal meets sad human.
Colombia
Mundo Aventura
Visited 2014. Here's the average theme park whose unique selling proposition is the absence of a competitor. Plenty of rides, wet and dry, colorful buildings, animals, burgers and ice cream, mixed with whatever and I-have-seen-that-elsewhere.
Salitre Magico
Visited 2014. Resembles more a funfair than its landscaped theme park competitor Mundo Aventura. Shows its age, but has more coasters, a charming 'sea monster' attraction and a walk-through ghost house that's really scary and up to world standards.
Denmark
Legoland Billund
Visited 2010. Just another Legoland park. Clean, and good for kids and parents. Lack of creative theme park spirit. Please see my other Legoland reviews.
Ecuador
Vulqano Park
Visited 2014. Depressing, unkempt amusement park whose best feature is its location on a mountain overlooking Quito, the soulful capital city of Ecuador.
Egypt
Sindbad Amusement Park
Visited 2010. Very small but charming little amusement park nestled in a little valley. Nothing special, but does the job for the locals.
Wonder Land
Visited 2010. Absolutely depressing. A rotten, operating little amusement park in the backyard of a building. Terrible. Awful.
Ethiopia
Bob & Bongo's Fun Palace
Visited 2013. Very small indoor theme park inside Addis Ababa's Edna Mall, featuring a "7-D" cinema and carousels.
France
Parc Asterix
Visited 2007. Expected so much more here! Where were Asterix and Obelix? Where was the Gallic charm? It's just a standard theme park, and this one is packed with exceptionally rowdy teenagers. Came with high expectations, left very disappointed.
Georgia
Mtatsminda Park
Visited 2014. Renovated amusement park legend on the mountaintop overlooking Tbilisi. Accessible through a beautiful funicular that must have inspired Wes Anderson for his Grand Budapest Hotel film. The park itself has all the common ride equipment, Ferris wheel, ghost train, roller coaster (min 4 passengers to switch it on) and flume ride (closed). Theming-wise, it has a little bit of an identity crisis. The walk from the city center to the funicular valley station and then up from the summit station to the peak of the amusement park requires quite a bit of fitness; keep this in mind if you take your grandparents along, they may not make it.
Tbilisi funfair
Visited 2014. Small, drab fairground in the northern suburbs of Tbilisi.
Germany
Alpamare Bad Toelz
Visited 1995. Was a kid. Loved the huge, dark indoor water slide jungle. Raced through the dark, didn't know where I'd come out. But then again, everything was cool when I was a kid. No rating.
Belantis
Visited 2004. Was the first major theme park in the eastern part of Germany, but felt as inviting as an outdoor version of IKEA's storage floor - lacked spirit and heart.
Deutsches Museum coal mine
Visited 1994 & 2014. Visited frequently as a child, and still impressed today. While strictly speaking not a theme park, the coal mine exhibit at the 'Deutsches Museum' in Munich is a masterpiece of theming. Its winding, endless corridors, attention to detail and autenticity provides a great, dark adventure within a huge, old museum.
Hansa-Park
Visited 1994. Good childhood memories. Recalling roller coasters by the sea and ever a good atmosphere. No rating since my last visit dates nearly 20 years back.
Legoland Germany
Visited 2011 Just another Legoland park. Clean, and good for kids and parents. Lack of creative theme park spirit. Please see my other Legoland reviews.
Octoberfest
Visited 2000. From a theme park perspective, Octoberfest is noisy and disgusting. Lots of fun for those who don't go there for the rides, but for the beer and barbaric dating atmosphere in the tents. Expect vomiting Englishman right next to gorgeous smiling girl in traditional Bavarian dress.
Schwabenpark
Visited 1995. Recalling a moldy, rattling roller coaster and a munchkin clown called Bimbo with a monkey. The park was always empty when I visited as a kid, and that was back in the 90's. Magical that it's still operating!
Sensapolis
Visited 2009. Interesting indoor theme park concept with focus on families. Nice dry slides.
Spreepark
Visited 2004. Abandoned theme park in the eastern heart of Berlin. The owner was involved in drug trafficking, which gives this venture an evil spirit. Plans to revive it have failed so far.
Therme Erding
Visited 2002. The water slide dome 'Galaxy' wasn't in place back in 2002. Well-kempt and close to Munich airport. Probably a good idea to visit now. No rating.
Tripsdrill
Visited 1993. Childhood memories here as well. Loved the warmth and love for detail in the park. Recalling a long slide in a vintage tower. Wouldn't be fair to rate since it's all clouded by recollections from the schooldays.
Hungary
Vidam Park
Visited 2011. Desolate, old funfair in the center of Budapest. Prides itself on having on of the world's oldest operating carousels.
India
Essel World
Visited 2013. Expansive, gated and dated amusement park with some seriously scary, rusty crap coasters. Packed with visitors it was, though (at least that was the case one day before Adlabs Imagica opened)
Water Kingdom
Visited 2013. Essel World's water park adjacent to the amusement park is not bad in fact. Featuring nice tube rapid slides leading through the jungle (this is the way Equarius Water Park should have been done), Swiss-made slide towers and a busy, small, themed wave pool. This one will keep Essel World alive after Adlabs opens.
Indonesia
Atlantis Water Adventure
Visited 2012. Part of Ancol Dreamland. Less well-kempt than Waterbom Jakarta. Offers the usual lost city theming and features a big pool in its center. Ok to visit.
Dunia Fantasi
Visited 2012. The premier destination within the boundaries of Ancol Dreamland. Roller coaster, flume ride, river rafting ride, Wild West town, all included. Well-kempt. Lowest point: an incredibly dreadful, slow and long 'It's a Small World' rip-off that will give you plenty of time to reflect on the past or think about the future.
Jungle Fest
Visited 2014. Newly-opened, small outdoor amusement park that primarily serves as a venue for festivals and concerts. Main features are a Ferris wheel and about a dozen small kiddie rides.
Jungleland
Visited 2014. 2013-opened theme park in the southern outskirts of Jakarta. Boasts a China-style grand themed entrance, but there is almost nothing behind it except a collection of low-rise standard rides, randomly scattered around an ancient-looking temple. Who designed this, please?
KidZania Jakarta
Visited 2014. Opened in 2007, this was one of the first KidZania branches. It must be traumatizing for Indonesian kids to leave KidZania after 4pm. First, because it closes too early on weekdays, and second, because there is quite likely no city anywhere in Indonesia that has the infrastructure, organisation and social coherence KidZania recreates. If I was an Indonesian kid, I'd never wanna leave.
Ocean Dream Samudra
Visited 2012. Part of Ancol Dreamland. This is the equivalent of the American/Australian SeaWorld/Sea World parks. Enjoyed the messy hippopotamus feeding show, hadn't seen something like that before. Not bad.
PuriLand
Visited 2014. Small, mall-attached indoor family amusement center, inspired by Disneyland's Toontown, and equipped with coaster, carousel and video games.
SeaWorld
Visited 2012. Part of Ancol Dreamland. Small oceanarium, but better than expected. Attractive interior design. Not to be confused with the American and Australian brand, nor with the neighbouring 'Ocean Dream Samudra' that has all the animal shows.
SnowBay Waterpark
Visited 2014. Smallish, snow-themed water park, equipped with Canadian-made water slides. Not worthwhile for tourists, but certainly appreciated by the locals.
The Jungle Water Park
Visited 2014. Colorful and well-landscaped water park 1 hour drive south of Jakarta. Equipped with solid slides, a wave pool, and even a bird park. It's no match to the great Waterbom parks found in Bali and Jakarta, though.
Trans Studio Makassar
Visited 2014. As a non-Asian visitor, you immediately add to the attraction offerings found at Trans Studio Makassar. Kids, mothers and employees approach from all sides, asking for name, nationality and their photo with you, with their curious, open, wide Indonesian smiles. The level of attention exceeds that found in rural parts of China. It's cute, but it also underlines how misplaced this world-class Gary Goddard-designed indoor theme park is. Equipped with great theming, attention to detail and atmospheric dark rides, you've got a theme park that would fit into London, Moscow or Tokyo, located in a place where so many basics of dignifying life are still missing beyond the park's gates. On my visit, the mall and park were deserted.
Waterbom Jakarta
Visited 2012. Stylish, well-kempt water park with lush greenery but much fewer slides than at Waterbom Bali. The ticket price I consider a bit steep for the locals. Halfway between the airport and Ancol Dreamland.
Iran
Mashhad funfair
Visited 2011. Rundown funfair next to shopping mall. Given that everything in Iran looks a bit rundown, it's not a disturbing sight. I really love the Iranians. What wonderful people they are. What stupid government they have. Oh, my review gets clouded. No rating.
Japan
Hakkeijima Sea Paradise
Visited 2014. Sprawling amusement park-cum-aquarium leisure island. Doesn't charge entrance fees. Appeared deserted on my weekday visit, restaurants empty; (chargeable) rides, aquariums and animal exhibits feel a bit dated; overall somewhat clinical, but the usual, first-rate Japanese hospitality makes up for it.
Kashii-kaen Amusement Park
Visited 2016. Small funfair-style amusement park with one major roller coaster. Was closed when I went there on a Monday.
Marine World Uminonakamichi
Visited 2016. Oceanarium that looks a bit like the residence of a James Bond villain from the 60s. Highlights: a huge shark tank and giant squid plush toys in the souvenir shop!
Miroku-no Sato
Visited 2016. Amusement park up in the green hills south-west of Fukuyama. Has everything necessary to be called an amusement park – Ferris wheel, roller coaster, carousels, water park – but lacks soul, heart, identity and beauty. Not a hit.
Nagashima Spa Land
Visited 2014. This is Japan's equivalent to America's Cedar Point. A huge collection of garguantuan thrill rides, with trees, benches and burgers in between. Includes rides that I haven't seen elsewhere. It's soulless, but certainly a worthy mecca for thrill seekers.
Uminonakamichi Seaside Park
Visited 2016. Massive, sprawling gardens, a 30-minute train ride from central Fukuoka. Contains a water park, a children's playground and an animal petting farm, among others. Very deserted on a Monday. Probably hard to maintain.
Kazakhstan
Astana funfair
Visited 2014. Not really an amusement park, but a quite charming public garden with a couple of children rides in a rather soulless, sterilized city.
Family Park
Visited 2014. Almaty's oldest looking amusement park. Dated ride equipment, lots of trees in between, and a little water park, as well.
Fantasy World Almaty
Visited 2014. Gated and well-kempt amusement park in the city center. Left a good impression.
Gorky Park Almaty
Visited 2014. My favorite in Almaty. Situated within a huge and beautiful public park. Free entrance, lots of amusement rides and children play areas. Also features Central Asia's biggest water park, with plenty of slides and huge crowds in the summertime.
Happylon Astana
Visited 2014. The Astana branch of Happylon, a chain of indoor family entertainment centers found in CIS states. Looks like every other newly-built FEC found around the world. Frankly, I find them depressing. If you have kids, it's better to visit a good-ole playground in the sun.
Kuwait
Al Sha'ab Leisure Park
Visited 2009. A mixture of defunct and rotten, and I counted more employees than visitors. Do I need to say more?
Messila Water Village
Visited 2009. Is this sufficient in size and scope to be called a water park? Visit Aqua Park Kuwait instead, a short drive away.
Kyrgyzstan
Visited 2014. Flamingo amusement park appears as if it was abandoned years ago, if it weren't for the staff and guests inside! Rotten and unkempt, its main purpose now appears to be to serve as a background for Kyrgyz wedding photos.
Lebanon
Waves Aqua Park
Visited 2009. Basic non-themed water park in the suburbs of Beirut. Does the job in summertime.
Macau
Galaxy Macau
Visited 2016. Some call the Galaxy Hotel pool deck, with its wave pool and themed lazy river, a full-scale water park. I'd still call it a pool deck, albeit an impressive one. In fact, The Galaxy is a good choice for your stay in Macau.
Studio City Macau
Visited 2016. Designed by theme park legend Gary Goddard, Studio City is a beautiful celebration of art deco and Gotham City, powered by the usual casino floor. Three non-gambling attractions have been added, namely a Warner Bros themed kids zone, a Batman dark ride (a flying ride inspired by Disneyland's Soarin' and Universal's Transformers, but not close to any of them in terms of quality), and a very stylish Ferris wheel with a view on (currently) nowhere.
Madagascar
Ambohijatovo Valley
Visited 2016. Very abandoned-looking amusement park with rusty ride equipment in the city centre of the capital. Forget this place, but don't forget Madagascar, this fascinating, undervisited, exotic, massive island with its Asian-looking people speaking French!
Le Chat'O
Visited 2016. Groomed garden in vicinity of Antananarivo's airport sporting a range of inflatables, a pool with slides, and a castle-themed restaurant. Owned by a Frenchman who you may bump into at the castle bar. Probably the best family entertainment option in the city.
Parc D'Attractions Marais Masay
Visited 2016. Very small amusement park next to a lake. With the parking lot bigger than the entertainment part, the parking fee collecting booth is a rip-off that's almost amusing in itself.
Malaysia
A'Famosa Safari Wonderland
Visited 2015. Elephant show and safari park where guests drive through tiger enclosures in a caged vehicle. The tigers looked rather starved, and upon exiting I figured out that one can open the barred safari vehicle doors from the inside. This is totally unsafe and a terrible accident waiting to happen. All in all, the safari park is in a state of abandonment and decay. They call it 'renovation', so let's hope.
A'Famosa Water Theme Park
Visited 2015. Large water park with numerous slide towers. Not particularly groomed and lacks attention to detail. Highlight is a newly-added Canadian-manufactured 'Tornado' funnel slide. Overall, there is a sense of possible, sudden abandonment in the air.
Visited 2015. In the jungle, by the river, on Malaysian territory some 20km north of famous Singapore Changi airport, you will find a huge, undervisited crocodile farm. Run by a warm-hearted Chinese guy and offering the usual croc park highlights such as crocodile feeding and pic-with-baby croc, the true allure of this attraction is that, on a weekday, you'll be all by yourself. It's just you and 1,000 hungry crocodiles, some of them huge, in the jungle, by the river. Must go!
Danga World
Visited 2014. Expansive, desolate fairground with two small coasters and a Singapore view.
Desa Water Park
Visited 2014. Somewhat tasteless water park in between two highways. Boasts a 'Master Blaster' water coaster that was not operating on my visit. The parking lot looks already abandoned, which may serve as a percursor for the park's future.
Genting Highlands
Visited 2013. Terribly tasteless, casino-powered amusement park planted on a spectacular mountain top setting. Many rides old and rusty, with quality ranging from average to abysmal. Divided into an indoor and outdoor section, the latter being slightly more bearable. Highlight is the awe-inspiring cable car ride to the skyscraping casino perched on the mountain edge.
Hello Kitty Town & Little Big Club
Visited 2013. It's impressive what PR agencies and departments dare to call 'theme park'. This three-storey indoor entertainment center is not a theme park. I'm not even sure if you can call it FEC (Family Entertainment Center). It's more of a merchandise store extension, with the absolute minimum of space, rides and experiences. Boo!
i-City funfair
Visited 2014. Small, coaster-free funfair, sporting a big ferris wheel.
KidZania Kuala Lumpur
Visited 2014. As enchanting a concept and as admirable a business model as anywhere else in the world, KidZania broadens kids' perspective on the world and relieves parents for a day simultaneously.
Legoland Water Park
Visited 2014. Without the powerful support of the Lego brand, this would be considered a very small and unambitious water park, featuring three slide towers in various colors, a small wave pool and a lazy river with floating Lego bricks.
Lost World of Tambun
Visited 2015. Given its adamant and efficient marketing campaigns in in-flight magazines and elsewhere, I expected more. Lost World of Tambun is just a small water theme park with a wave pool and a couple of slides. Dress recommendations for female visitors suggest that it predominantly caters to local visitors.
Mines Wonderland
Visited 2014. Some folks believe it's still up and running, but there is no Mines Wonderland no more. A lone watchman guards its dilapidated former entrance.
WaterWorld @i-City
Visited 2014. Small water park with a wave pool and a giant Tornado funnel slide that was out of service on my visit.
Morocco
Oasiria Water Park
Visited 2011. Badly managed, small theme-free water park south of Marrakesh. Skip it and visit close-by Ouarzazate instead, a true inspiration for theme park fans and designers!
Mozambique
Adil Waterworld
Visited 2016. Small water park of the deserted kind, at least on weekdays. Contains one slide tower and a lazy river. This is not where you'd want to go when you visit Maputo – head to Hotel Polana Serena and the fish market by the beach instead!
Myanmar
Happy World
Visited 2014. Indoor theme park whose dark rides appear to have been outfitted by the same crazy artists who also created the nearby – and superior – Happy Zone.
Visited 2014. Half outdoor, half indoor, this little theme park is adorable in the sense that every single attraction is just so outrageously overpacked with props. The dinosaur jungle walk looks like a cemetery for dinosaur animatronics, and so does the mummy walk-through temple. The ghost train tops it all: here, you needn't break the rules and stretch your hand out, all the ghosts (at least one per meter) will actually come touch you. No, not masqueraded employees, but the puppets and animatronics that bump into your car and fly into your face. It's super trashy, and a lot of fun. Dark ride on a low budget? Ghost train, Myanmar style as – that's the way to go!
Natural World Amusement Park
Visited 2014. A truly cheerful and groomed outdoor amusement park that features all the usual rides which are so common for many of us, but so special for the locals. When I visited on a Wednesday, it was packed!
View Point Amusement Park
Visited 2014. The Ferris wheel still stands, but the amusement park has closed down. No rating.
Yangon Zoo Amusement Park
Visited 2014. Abandoned amusement park on the southern end of Yangon's beautiful Zoological Gardens. Doesn't appear as if it will ever reopen.
Nepal
Kathmandu Fun Park
Visited 2014. Amusement park in the city center of jammed Kathmandu. Has a Ferris wheel that moves extremely fast and scared the coaster hat out of me by just watching it.
Kathmandu Fun Valley
Visited 2014. Small water park, an hour's drive east of Kathmandu. Has a couple of cheap amusement rides, too. Was under renovation when I visited.
Nigeria
Visited 2016. Refurbished amusement park in the heart of Lagos, with an impressive, themed entrance, fueling great expectations. What's behind, though, is just an overpriced, non-themed collection of small rides, albeit well-kempt.
Elegushi Beach funfair
Visited 2016. Very tiny and unsuccessful-looking funfair at Lagos' party beach.
Pakistan
Visited 2016. Karachi's first... well... 'Disney'-themed park and, I was told, Pakistan's biggest amusement park. Has never signed a licensing deal for its charming entrance (see picture, click on park name). Opens late, don't come before 3pm.
Chunky Monkey
Visited 2016. Brand-new, tiny indoor/outdoor family amusement park right on Karachi's endlessly long beach. Clean, neat, serves the purpose.
Hill Park
Visited 2016. A range of amusement equipment tacked onto a hilltop you wouldn't want to walk around alone at night as a foreigner.
Sinbad's Wonderland
Visited 2016. Close to Aladin Amusement Park, this is the older and smaller of the two. Opens late, at around 4pm, and only for families (as a local GM told me: "single men are perverts by default").
Papua New Guinea
Visited 2015. Groomed, organized, extensive garden, a 30-minute drive from capital Port Moresby. Contains a sizeable lake, a Ferris wheel, a cangaroo- and crocodile-powered zoo and a couple of water slides. Entrance is free (including the zoo), some attractions are ticketed. A great deal for the locals!
Peru
La Granja Villa Norte
Visited 2014. My favorite of the three parks in the vicinity of drab, dry, smoggy Lima. A combination of zoo, garden and theme park. Small, but superbly landscaped, Granja Villa Norte looks and feels as if a piece of Singapore has landed in Tunisia.
La Granja Villa Sur
Visited 2014. Superbly complements its smaller sibling Granja Villa Norte: more space, more animal exhibits and a couple of water rides. Highlight: an enclosed tube water slide on which you slide with your clothes on. You can imagine what happens.
Rancho Aventura Park
Visited 2014. Compared to the two Granja Villa parks in Lima, a rather uninspired standard amusement park with a range of rides and an oversized food court.
Philippines
DreamPlay by DreamWorks
Visited 2015. KidZania-sized and -inspired indoor children playground with attractions such as climbing walls, cooking classes and a small 3-D cinema. Charming DreamWorks theming, but not really a 'theme park'. Adults are not allowed in without the company of a kiddo.
Fun Ranch
Visited 2014. Charming and colorful small farm-themed outdoor amusement park, with an emphasis on kiddie rides. Comes with an arc-themed zoo called "Avilon" and aquarium adjacent to it.
Manila Ocean Park
Visited 2009. Given that this oceanarium just opened, I thought it was quite disappointing. Seen superior oceanariums, e.g. in Osaka, Dubai and the Bahamas. Just does the job, nothing special.
Resorts World Manila
Visited 2012. Must not be confused with Resorts World Singapore and Genting, since this casino/hotel hybrid across Manila airport hosts nothing close to a theme park.
Resorts World Manila Bayshore
Visited the future site in 2012. Announced.
Sky Experience Adventure
Visited 2014. The upper floors of Cebu's landmark Crown Regency hotel house a whole little theme park: there's a 4-D cinema with passable Steven Spielberg film-inspired 3-D movies made in China, black light mini golf (sweet!), a zip line between skyscrapers, and the neat 'Edge Coaster', a slow moving vehicle orbiting the outer edge of the building's 38th floor. Leaning over the brink of the city's tallest skyscraper at an angle of up to 55 degrees, with only the lap bar restraining you from falling, is REALLY thrilling. When gazing down, I recalled that until recently all Philippine air carriers were banned from flying into the EU due to safety concerns. When you ride, try thinking that, too. Even though the ride looked new and felt safe, it adds to the experience.
Splash Island
Visited 2014. Charming, small, well-landscaped water park that makes the best of its awkward location merely 20 meters (!) off a major highway. Highlights are two slide towers with lots of slides made in the 90's, and a wave pool facing a sandy beach with themed cabanas.
Star City
Visited 2009. Very desolate, mainly indoor theme park with lots of scary-looking Disney characters painted on walls. Old ride equipment and unpleasant stares by staff. Strongly not recommended.
Starland Theme Park
Visited 2014. Apocalyptic-looking indoor/outdoor theme park on a mall's roof south of Manila. Sports a hilariously scary suspended monorail that looks like made in North Korea.
Storyland Cebu
Visited 2014. Part of SM City Cebu mall. One of those drab, dark, indoor family entertainment centers located in the basement. Feels like the end of civilization.
Storyland Quezon City
Visited 2014. Part of SM Fairview Mall. Compared to its local competitors, a rather clean and bearable family entertainment center/amusement arcade-cum-roller coaster.
World of Fun
Visited 2014. Unkempt indoor amusement park located in Sta Lucia East Grand Mall. Has a small roller coaster and a hilarously short ghost train with a duration of 50 seconds (20 seconds of which are in the dark.)
X-Site
Visited 2014. Shopping center amusement arcade equipped with a gentle Dutch-made (Vekoma) roller coaster.
Qatar
Gondolania
Visited 2011. Part of Villagio Mall. Small indoor theme park that hosts an awful coaster and a number of family rides. Dark, dull, depressing, but probably fills a market niche.
Russia
"Carousel" Vladivostok
Visited 2013. Depressing small funfair by the Pacific, starring Caucasians.
Adler funfair
Visited 2013. Small, run-down, yet operating funfair close to the Sochi Olympics site.
Attraktsionomaniya
Visited 2016. A couple of rather rusty amusement rides facing the VDNKh expo center.
Children's World Department Store
Visited 2016. Stunningly beautiful new mall close to Moscow's Kremlin, and entirely dedicated to children. Hosts an animatronic dinosaur walk through attraction (cheap but charming), a KidZania rip-off called KidBurg (cheap but big), and a stunning atrium with a giant clock and a painted ceiling (not cheap at all). Great atmosphere, visit it!
Gorky Park
Visited 2011. When I went, this legendary Moscow city center funfair was in the process of being demolished. A local told me that Gorky Park was going through a complete revamp and would resurrect as a modern public park for families. Given that Moscow will probably get a Universal Studios theme park, perhaps it's a good idea. Yet, it is sad to see a piece of Soviet history destroyed. Instead, I would have knocked down Lenin's Mausoleum in Red Square and laid to rest the preserved mummy of a ruthless seducer who cut his country off from the rest of the world for the bulk of the 20th century.
KidZania Moscow
Visited 2016. KidZania's so far biggest outlet worldwide and one of its newest and best-kept, too. Remarkably great kitchen! The mall hosting it is Europe's biggest and very much resembles the gargantuan Dubai Mall at the foot of Burj Khalifa. Russia from its most modern side.
Saudi Arabia
Al Shallal Theme Park
Visited 2015. Probably the cleanest and best maintained small theme park of its kind in the whole GCC, located right opposite Jeddah's attractive Corniche. Features a Vekoma coaster, an artificial lake, a jungle restaurant, an aquarium next door and even a planetarium (cinemas are banned in Saudi Arabia!) in the final stages of construction. I was positively suprised.
KidZania Jeddah
Visited 2015. Just-opened KidZania outlet in a modern mall close to Jeddah's airport with some serious accessibility issues. Both mall and KidZania were quite deserted on my weekday visit, but I was told it's the opposite on weekends. Malls in Saudi Arabia, by the way, do not live up to their conservative gender segregation reputation. I had no issues entering as a man on my own and both men and women were inside, some of them with the headscarf down. Felt like in Abu Dhabi or Doha.
Senegal
Magic Land
Visited 2016. The usual, slightly-abandoned fairground by sea, sporting a couple of rides and a goat.
Singapore
Escape Theme Park
Visited 2008. Small amusement park that's now closed. Recalling a flume ride with a long chute. Was pretty pitiful a theme park for a place like Singapore.
Jurong Bird Park
Visited 2012. Same operators as Singapore Zoo and Night Safari. Located in the western outskirts, a bit far away from the city center, but worth the commute and much more fascinating than the name suggests. Impeccable landscaping and theming throughout.
Visited 2013. What happened here? River Safari's anchor attraction, Amazon River Quest, is a catastrophe. Compared to the spectacular, classic Night Safari, this much-touted river water ride is utterly pitiful in every respect: picture a creaking, slow log flume, barely moving, inching forward through meandering, narrow channels on a short ride, with only a few animals, and landscaping as lush and inspiring as a Burger King playground. Amazon Quest aside, this park is a great extension of the Singapore Zoo, with the focus on fresh water/river dwelling animals such as snakes, otters, pandas and manatees. The huge aquarium at the end, accentuated by gentle classical music, is the true highlight.
Sentosa
Visited 2010 & 2014. Beautifully manicured jungle island with the feel of a Disney resort, packed with independent attractions. Highlights include 'MegaZip' (zip line sending you down to the beach), 'iFly Singapore' (indoor skydiving) and 'Songs of the Sea' (created by Yves Pépin, the same guy who masterminded the ingenious night show at Futuroscope in France). 'Images of Singapore' used to be a beautifully-themed museum, but the new UK-made live show with the same name is – very unfortunately – far inferior to its predecessor.
Singapore Night Safari
Visited 2011. Comparable to the safari attraction at Disney's Animal Kingdom, but by night. Really well done. Nearly impossible to spot the fences or moats separating the animals from the safari tram. Thoughtful lighting creates an atmosphere of surreal beauty. Pathways through the jungle lead to themed grottos. Awesome!
Singapore Zoo
Visited 2012. One of the world's best zoos, so good that some call it a theme park. Don't miss the boat ride - it's an oasis in the heart of the city!
Wild Wild Wet
Visited 2008. I am a very small, non-themed water park adjacent to former Escape Theme Park, close to Changi airport. Ignore me.
Slovakia
Aquacity
More of a swimming pool than a water park. Depressing location and atmosphere.
South Africa
Gold Reef City
Visited 2011. Standard theme park with the commonplace Wild West town, roller coasters, carousels and water rides. However, being one of the few places where Johannesburgers and tourists can walk outside without being in grave personal danger, this theme park fulfills a higher function than solely entertainment.
South Korea
Busan Aquarium
Visited 2014. Small, scenic, and nothing too special, Busan Aquarium is the busiest aquarium I ever came across. Conventiently located right next to Busan's main beach, it's a real hit with the locals.
Spain
Aqualand Tenerife
Visited 2009. The only question I had was: where is world-class Siam Park Tenerife? The answer I got: around the corner! How do they manage to survive?
Isla Magica
Visited 2011. Classic theme park built around a central lagoon with all the standard lands and attractions. Solid for the locals, but doesn't justify boarding a flight for it.
Terra Mitica
Visited 2011. Visible love went into creating this well-themed venture. Extremely few visitors. Probably struggles to survive. No on-site hotels. Ride quality varies: the wooden roller coaster is outright awful, while the 'Labyrinth of the Minotaur' dark ride is impressive given that this is not a Universal or Disney theme park. Thumbs up!
Sri Lanka
Leisure World
Visited 2015. Amusement park in the outskirts of Colombo. Resembles more of a public garden than a fairground. Consists of dilapidated rides and a couple of water slide towers. A great place to study Sri Lankan families in action!
Taiwan
Visited 2014. Disneyland-inspired theme park, ruled by moronic-looking monkey characters. Features four lands grouped around a central square, themed after Africa, Arabia, Polynesia and the Wild West. Equipped with the usual thrill and water attractions, including a sizeable safari zoo and an elaborately-themed Indiana Jones Ride rip-off. Does the job for the locals, but won't baffle overseas visitors.
Tanzania
Wet 'N' Wild Kunduchi
Visited 2015. Tanzania's #1 water park, part of a hotel complex by the sea, a 45-minute drive north of capital Dar es Salaam. Doesn't look too bad, but the remarkably rusty slides would certainly NOT comply with maintenance standards found elsewhere in the world.
Thailand
Fantasia Lagoon
Visited 2015. Themed water park built on the rooftop of The Mall Bangkapi, a major shopping mall in the east of Bangkok. Clever concept, pleasant theming, and a hit with the locals!
Splash Jungle Water Park
Visited 2015. Tiny water park in Thailand's Phuket with an unreasonable ticket price of THB 1,300 / US$40 per adult. Equipped with a small wave pool, a sole slide tower and no theming, this is probably the most expensive water park-per-slide on the planet. The Phuket market cries for a competitor committed to raising the standards.
Wonder World Extreme Park
Visited 2015. Fairly new, but already abandoned amusement park. Had a roller coaster passing through a Ferris Wheel, both still standing. Looks quite unique and must have had an eccentric owner or designer, but probably no feasibility study.
Turkey
KidZania Istanbul
Visited 2015. One of the larger and newer branches of world-famous, ingenious children theme park concept KidZania.
Landora Temali Park
Visited 2015. Small outdoor theme park with castle and coaster. Looked new, but was closed on the date of my visit, together with an abandoned Crowne Plaza hotel connected to it. Legal, license or safety issues? A spooky sight.
United Arab Emirates
Adventureland Sharjah
Visited 2014. Sizable indoor amusement park located inside Sharjah's Sahara Centre mall. Sports a range of roller coasters, including an Italian-made motorbike coaster (Zamperla).
Al Montazah
Visited 2013 & 2014. Small water and amusement park in the center of Sharjah. Very green, and quite charming in the evenings.
Al Nasr Leisureland
Visited 2014. Small, dated funfair in the heart of old Dubai. Part of a bigger entertainment complex that caters to the Indian expat community, and includes clubs, concerts and nightlife.
Antics Land
Visited 2014. Themed indoor family entertainment center located inside Sharjah's MegaMall. The amusement park is mediocre, but I've never witnessed such an amount of unruly, amok visitors anywhere else in the world – a true attraction in itself!
Chuck E Cheese's Dubai Outlet Mall
Visited 2012. Cheesy, small family entertainment center inside shopping mall. The most exciting part is its proximity to the abandoned Universal Studios Dubailand site. Drive past Chuck E Cheese's to your right up on an unpaved desert road, then turn right. Don't get stuck. There it is.
Dubai Parks by Meraas
Visited 2014. Theme park wonderland that, if built, will include a Bollywood theme park, Dubai Adventure Studios, Legoland, DreamWorks, Six Flags, and more to come. It's Dubailand redux, at a different location. In the early stages of construction as of April 2014.
Emirates Park Zoo
Visited 2013. Hooray! Here is an example of how to launch a leisure park the right way. Start small, then adjust, then expand. This beautiful, locally-run theme park/zoo hybrid is a marvel. Lots of theming, lots of attention, a place worth coming back to. Located near the Dubai-Abu Dhabi highway, a few miles short of the Yas Island exit.
Global Village
Visited 2008. Long-running seasonal funfair in the heart of Dubailand that offers antiquated roller coasters, Ferris wheels and lots of country-themed merchandise.
Hili Fun City
Visited 2012. Located in Al Ain, 90-minutes drive from Abu Dhabi. Recently rebuilt theme-free amusement park. Might work for the locals, but for a tourist it's just deplorable to spend your time in such a mediocre funfair given the presence of the stunning, red desert all around whose gracious sand hills allure you to climb, run, roll and board, or just sit on them and wallow in thoughts.
iFLY Dubai
Visited 2012. Only worth it if you go frequently and manage to control your movements inside the wind tunnel. Try real skydiving instead!
IMG Worlds of Adventure
Visited 2013. Massive indoor theme park currently under construction in the heart of Dubailand. Will have Marvel, Cartoon Network and dinosaur-themed sections. Opening date was set for the end of 2013, a lengthy delay is certain, though, due to somewhat slow progress on the construction site.
KidZania Dubai
Visited 2013. What a great idea to prepare kids for real work life through a miniature city full of branded tasks. Plus, I believe it's a great business model, as well. KidZania spreads like crazy around the world these days, and in a couple of years there will probably be very few global metropolises without one.
Qanat Al Qasba
Visited 2014. Somewhat romantic Venice-themed pedestrian zone in the heart of Sharjah. Features a Ferris wheel and a couple of amusement rides. Provides urgently required alleviation of tension created by the city's infrastructure and traffic situation.
Qasr al Hosn Festival
Visited 2013 & 2015. While it markets itself as only a festival, the annual, two-week event is no less than an open-air, romantic old-Arab-times-themed little world that serves as the missing city center of Abu Dhabi, equipped with museums, shows and education. Organizers, consider making this a permanent part of the cityscape!
Real Madrid Resort Island
Visited 2013. Real Madrid football club-themed amusement park which was to be built on an artifical island off the coast of Ras al-Khaimah, one hour's drive north of Dubai. Never built.
Wadi Adventure
Visited 2012. Located in Al Ain. Features a massive wave pool against the stunning backdrop of Jebel Hafeet mountain, plus rafting and kayaking on artificial rapids. An absolute must-visit, even though I have moderate safety concerns with the rafting part.
Warner Brothers Park Abu Dhabi
Visited 2013. Yas Island's next foray into the theme park business, after Ferrari World and Yas Waterworld. Currently being masterplanned and designed in the U.S. No construction was taking place as of my last visit.
United Kingdom
Cariba Creek
Visited 2009. Part for Alton Towers. Very small indoor 'water park', I would rather call it a themed splash ground with the occasional slide. Only worth visiting in conjunction with the theme park next door.
Chessington World of Adventures
Visited 2009. Theme park in the south of London. Can get very busy on the weekends. Not worth the trip given that London has a direct train to Disneyland Paris!
London Dungeon
Visited 2009. Will this ever end? Everlasting, monotonous, thrill-free attraction that makes you starve for the emergency exit.
United States
Boomers roller coaster
Visited 2014. A staff member told me that the still-standing wooden roller coaster was shut down indefinitely a few years ago. What's left are the Boomers go-karts and video arcade. With a coaster view.
Buffalo Bill's Resort & Casino roller coaster
Visited 2006. I love this place. It marks the end of California and the beginning of Nevada. Having the confidence to build a stand-alone casino resort-cum-theme park in the middle of nowhere commands respect. The prominent coaster is rattling wild and really scary and serves as a fitting welcome to rebellious, untamed, glamerous and shabby Las Vegas.
Busch Gardens Tampa
Visited 2004. Huge theme park, 90-minutes drive from Orlando. Lots of coasters and thrill rides. African theme. The majority of guests are challenged by puberty. You just can't beat Disney World and Universal Studios.
California's Great America
Visited 2008. Theme park south of San Francisco. Standard assortment of coasters, carousels and flume rides. Nothing special. Indifferent staff (they think the same). Wouldn't come back.
Coney Island
Visited 2007. Witnessed the old, run-down Coney Island pre-resurrection, so can't comment on the new version.
DisneyQuest
Visited 2007. Disney's worst 'theme park'. A giant, multi-storey, loud, dark, claustrophobic video arcade. Wonder if this building would prove safe if a fire broke out. Probably yes. But it doesn't feel like. Happy when I left. What a flop.
Flamingo Waterpark Resort
Visited 2014. It's ambitious to call a hotel with a slide tower in the pool area a 'water park resort'. It's as if you call a hostel 'luxury accomodation'. It may still turn out to be a solid hostel, though.
Fun Spot America Kissimmee
Visited 2014. The older of the two Fun Spot amusement parks in the Orlando area. Features a super-tall 'Skycoaster' (it's not a roller coaster, but a near-bungee-jump experience) that takes a lot of courage to try.
Fun Spot America Orlando
Visited 2014. Clean, new, medium-sized amusement park in Orlando, dwarfed by its high-end competitors just around the corner. In Ethiopia or Kyrgyzstan, it'd be a sensation!
Gatorland
Visited 2010. Beautiful, family-run crocodile farm that allows for very, very close encounters. Croc feeding is a lot of fun. Well-manicured and themed. This is how you do it when creating an attraction on a budget - you do it like Gatorland. A zip line has been added since my visit. Bravissimo!
iFLY Orlando
Visited 2010. Sometimes, I love rude staff. It's not you. It's fun. It's a little challenge. They don't hate you, they hate what they do. It's a pleasure to cheer them up. At iFly Orlando, it was different. That young chap at the reception wasn't rude. His attitude was totally bizarre. Whoever came in, he was ready for a fight, verbally and emotionally. Behavior that wouldn't just make a Japanese cry, but a Russian faint. This was the first and only time I walked out because of a staff member. Fascinating! I tried iFly Dubai years later. Not bad. The HR department wasn't drunk over there when they did the hiring. No wind tunnel can give you that kick that this guy did, though.
Knott's Berry Farm
Visited 2007. Ancient amusement park close to Disneyland. Wild West theme. Probably went through too many revamps. Lacks idendity. Lacks warmth. Has some thrilling coasters. A far cry from what Walt Disney created just around the corner.
Legoland Florida
Visited 2014. I call Legoland the IKEA of theme parks. While it works as a franchise and satisfies its target group, there isn't much love and passion in oversized lego brick figures. The landscape designers did a great job here in Florida, reinvigorating former Cypress Gardens.
Magical Midway
Visited 2014. Go-karts, amusement arcade, chairoplane and so on, cramped in a small space. Friendly staff.
Old Town Orlando
Visited 2014. With the majority of the rides now closed or sold, what's left is a somewhat desolate Wild West main street with numerous souvenir shops. I have no idea what would make a family or a couple choose to spend time here on their holidays.
Six Flags Magic Mountain
Visited 2013. Well-equipped and well-known roller coaster paradise north of Los Angeles. Lacks a bit of heart and soul, however. Best coasters: Full Throttle (innovative!), Tatsu (flying!) and X2 (crazy!)
The Holy Land Experience
Visited 2010. Orlando's small, charming bible-themed park is more an open-air museum/church than a theme park, but is often refered to as the latter.
Uruguay
Parque Rodo
Visited 2014. Funfair/public park in a state of advanced abandonment. Not even Soviet-era fairgrounds look that run down. All rides were closed on my Friday afternoon visit, but some appeared as if they open sometimes. Maybe.
Uzbekistan
Tashkent fairground
Visited 2016. Carousels, coasters and other Uzbek-accelerators scattered throughout an urban park. Nothing special, but packed with local families and youngsters looking for a date.
Tashkentland
Visited 2016. Was closed when I visited and I was told it opens only during summertime. A stand-in, open-air cable car was operating though, providing a great view over the scale, scope and size of the whole thing. Tashkentland's huge, and hosts a water park section, too!
Vietnam
Bao Son Paradise
Visited 2015. Large-scale attraction in a Hanoi suburb that includes amusement rides, a zoo, water slides and shows (not operating on the day of my visit). Forwhy it has a bit of a local flavor and a tiny drop of love, a far superior experience to its competitor closer to the city, Ho Tay Park.
Ho Tay Park
Visited 2015. Medium-sized amusement park and water park that has a bit of an identity issue. Maybe it's just me and my contempt for parks that use unlicensed Disney characters to draw visitors. Or that the park was almost deserted and the rides looked neglected. Whatever it was, it didn't leave a good impression.
Don't ever book a theme park trip without using these hotel discount codes!
Total: 199 and more...
Other countries visited (but without the theme parks): Andorra, Antigua, Barbados, Bolivia, Bosnia, Botswana, Chile, Croatia, Czech Republic, Djibouti, Dominica, Dominican Republic, Estonia, Fiji, Finland, French Guiana, Gambia, Greece, Grenada, Guinea-Bissau, Guyana, Ireland, Iceland, Jordan, Kenya, Laos, Latvia, Lesotho, Liechtenstein, Lithuania, Luxembourg, Macedonia, Malawi, Maldives, Malta, Mauritius, Mexico, Moldova, Montenegro, Namibia, Northern Cyprus, Norway, Oman, Panama, Paraguay, Poland, Portugal, Romania, Rwanda, St Kitts, St Lucia, St Vincent, San Marino, Serbia, Seychelles, Slovakia, Slovenia, Solomon Islands, Suriname, Swaziland, Switzerland, Tajikistan, Timor-Leste, Trinidad and Tobago, Uganda, Vanuatu, Vatican City, Western Sahara, Zambia, Zimbabwe
...and it's much less expensive to travel than you think