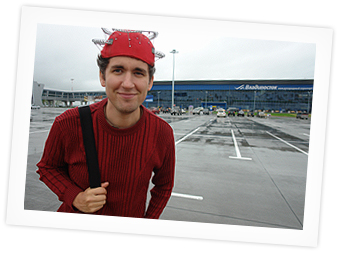 More Theme Parks and Water Parks
There are many more theme and water parks that I have visited, but haven't pictured or reviewed on the site. Either my visits date back prior to 2007 or I was simply too lazy that day. Time to catch up! Here is the missing list, plus my short opinions:
Total: 245 and more...
Don't ever book a theme park trip without using these hotel discount codes!
Total: 245 and more...
Other countries visited (but without the theme parks): Andorra, Antigua, Barbados, Bolivia, Bosnia, Botswana, Cape Verde, Chile, Croatia, Czech Republic, Djibouti, Dominica, Dominican Republic, Estonia, Fiji, Finland, French Guiana, Gambia, Greece, Grenada, Guinea-Bissau, Guyana, Iraq, Ireland, Iceland, Jordan, Kenya, Kosovo, Laos, Latvia, Lesotho, Liechtenstein, Lithuania, Luxembourg, Macedonia, Malawi, Maldives, Mauritius, Mexico, Moldova, Montenegro, Namibia, Northern Cyprus, Norway, Palestine, Panama, Paraguay, Poland, Portugal, Romania, Rwanda, St Kitts, St Lucia, St Vincent, San Marino, Serbia, Seychelles, Slovakia, Slovenia, Solomon Islands, Suriname, Swaziland, Switzerland, Tajikistan, Timor-Leste, Trinidad and Tobago, Uganda, Vanuatu, Vatican City, Western Sahara, Zambia, Zimbabwe
...and it's much less expensive to travel than you think