Can you contribute? More construction updates here!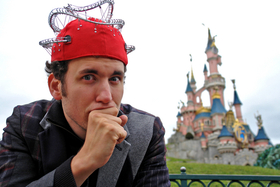 Review
1992-opened Disneyland Paris is the most beautiful and romantic 'Magic Kingdom' Disney has ever built.
Instead of copying the structures and buildings of California's Disneyland, Florida's Magic Kingdom and Tokyo Disneyland, the Disney Imagineers frolicked and created a refreshingly new and inspired design for Europe's only Disney park:
The Sleeping Beauty Castle is completely different; Adventureland boasts an island with a great skull rock structure in its center; Discoveryland (called Tomorrowland elsewhere) contains a much more futuristic looking 'Space Mountain' structure; Frontierland's 'Big Thunder Mountain' coaster is in the middle of a lake!
Best attractions are:
• 'Space Mountain' roller coaster, the best of its kind! Starting with a gun-shot acceleration into space, it features great laser effects, loops and corkscrews. This one is much wilder than the Space Mountains in other Disney parks!
• 'Big Thunder Mountain' is the best version of its kind, too. This wild-west-themed mountain roller coaster is surrounded by a lake with the loading station on the shore. You therefore cross the lake twice through a tunnel. It's a great feeling to ride underwater to a mountain island, and the return trip is particularly fast, dark and thrilling. I've taken this ride about 15 times and I never got bored by the rattling, clattering return to the loading station.
• 'Pirates of the Caribbean' is the newest of its kind. Although it lacks the beloved Jack Sparrow animatronic, it's a well done, scenic, romantic flume ride with some funny little immersions into pirate life's darkness, featuring a song you won't forget.
• 'Honey, I Shrunk the Audience!' is a wonderful 3-D movie full of surprises and effects beyond the screen, featuring the stars of 'Honey, I Shrunk the Kids!'
What else? Indiana Jones coaster, Star Tours flight simulator and Phantom Manor ghost train are average Disney rides and the rest is for the kids. Together with the adjacent Walt Disney Studios, this is the best theme park in Europe.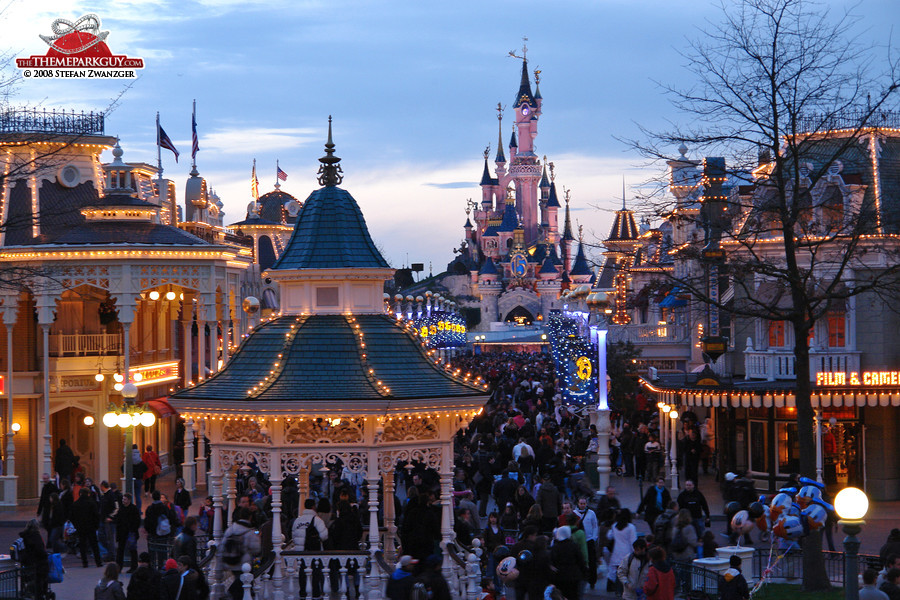 Main Street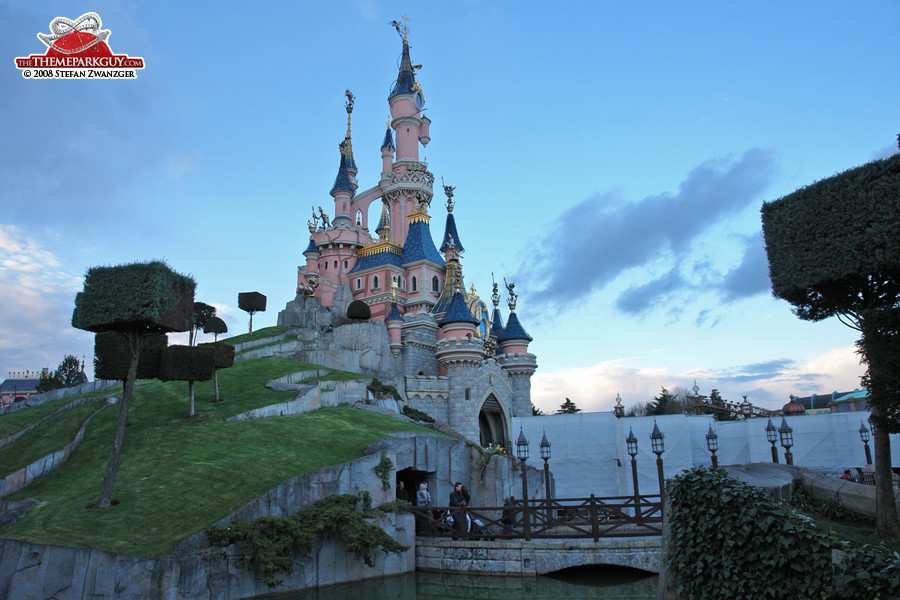 The most romantic of all Disney castles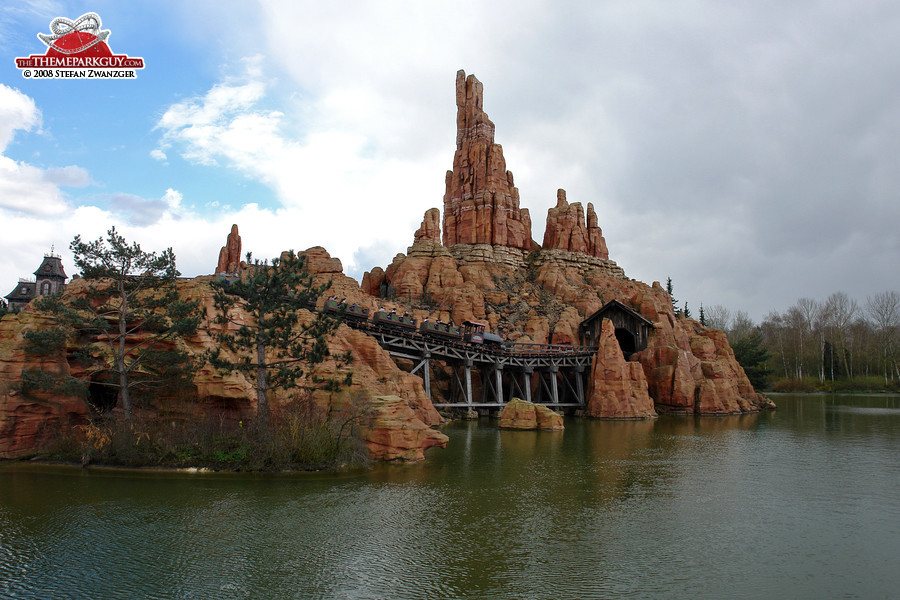 Big Thunder Mountain roller coaster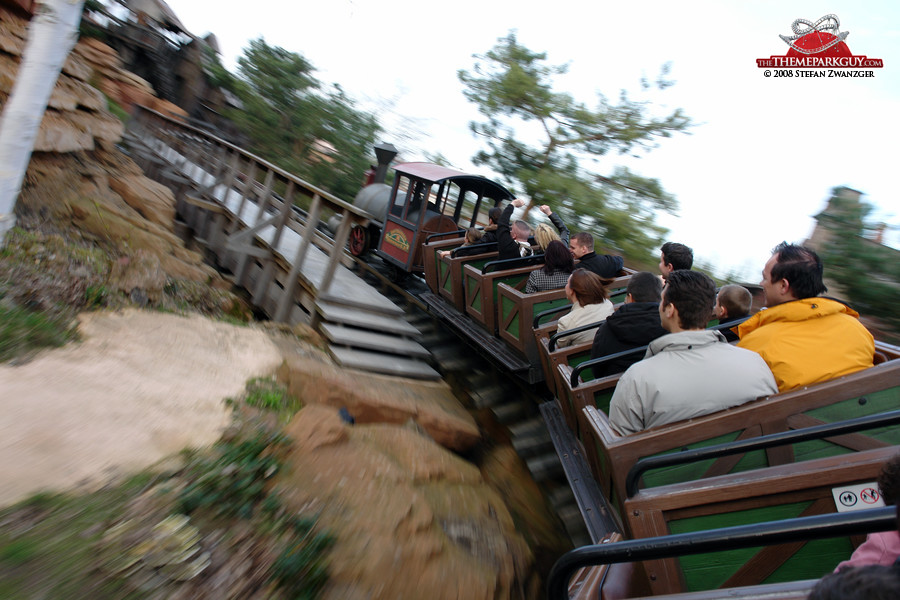 On-ride view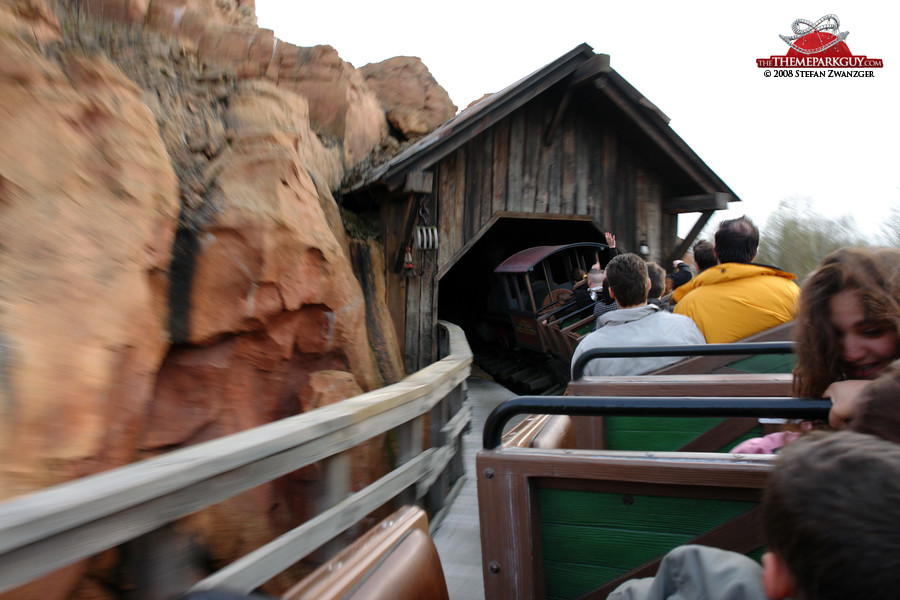 Disney's classic mine train ride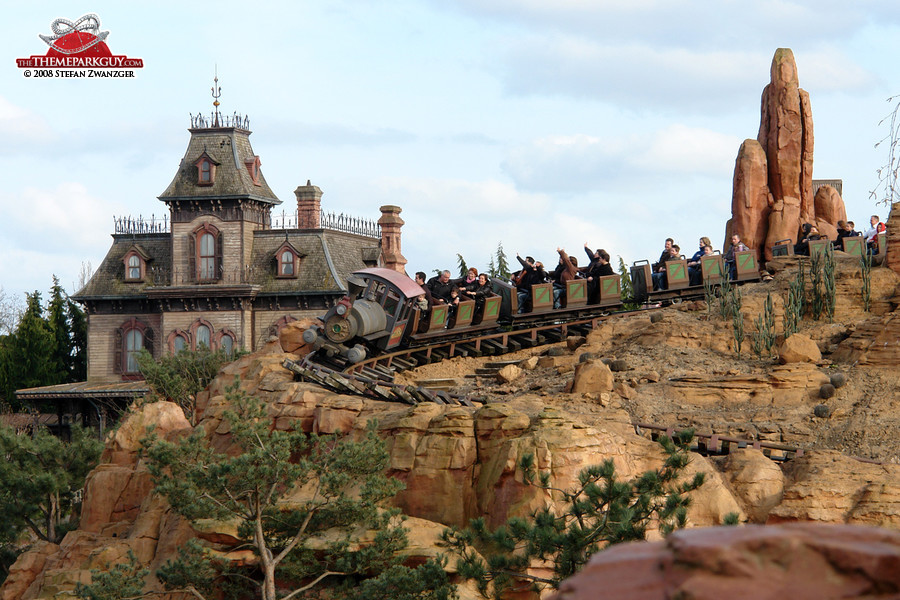 Big Thunder Mountain, with Phantom Manor ghost train in the background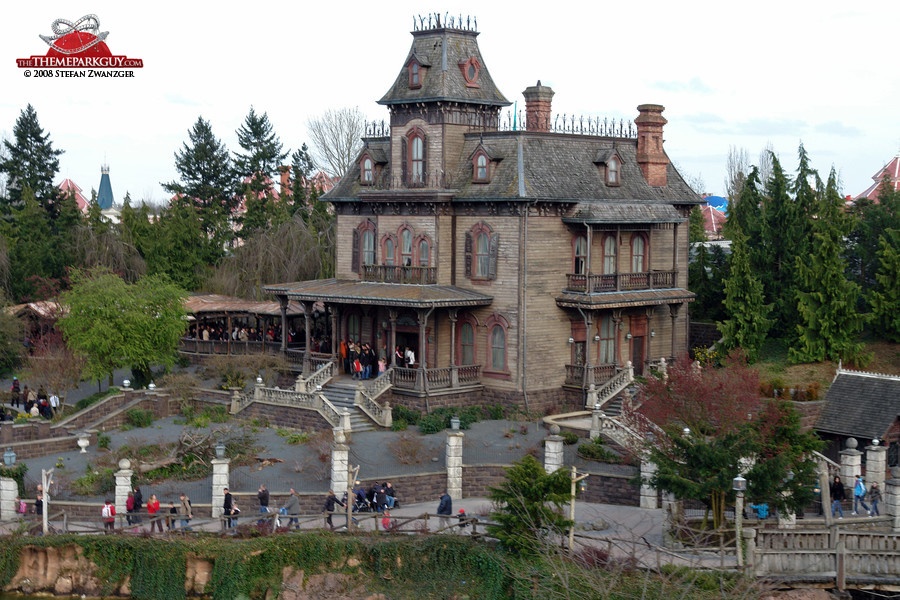 Phantom Manor ghost house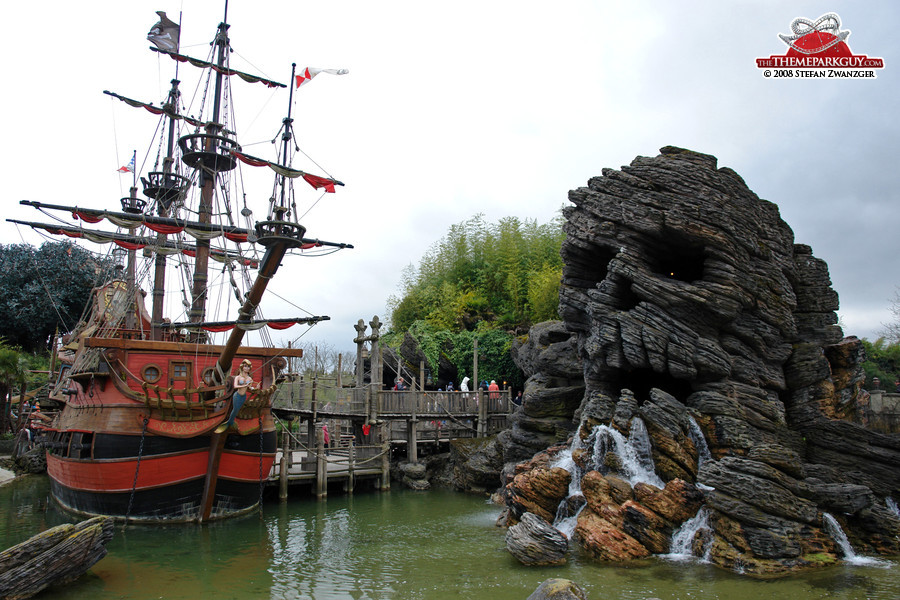 Adventureland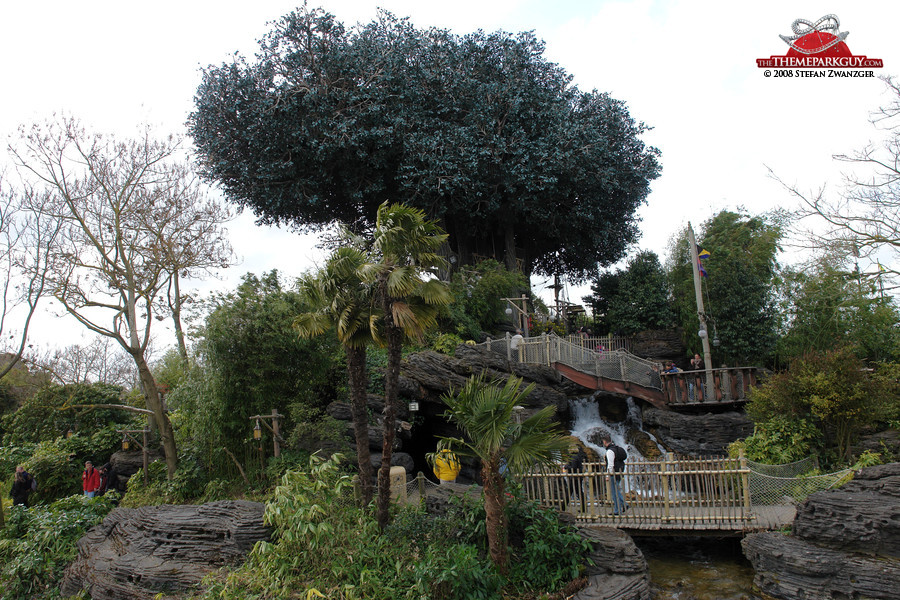 Swiss Family Treehouse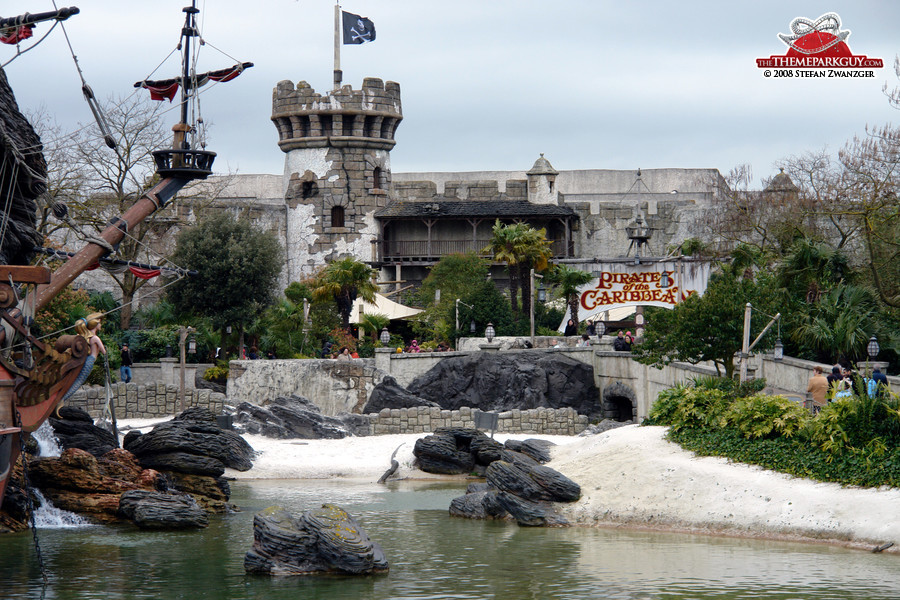 Pirates of the Caribbean building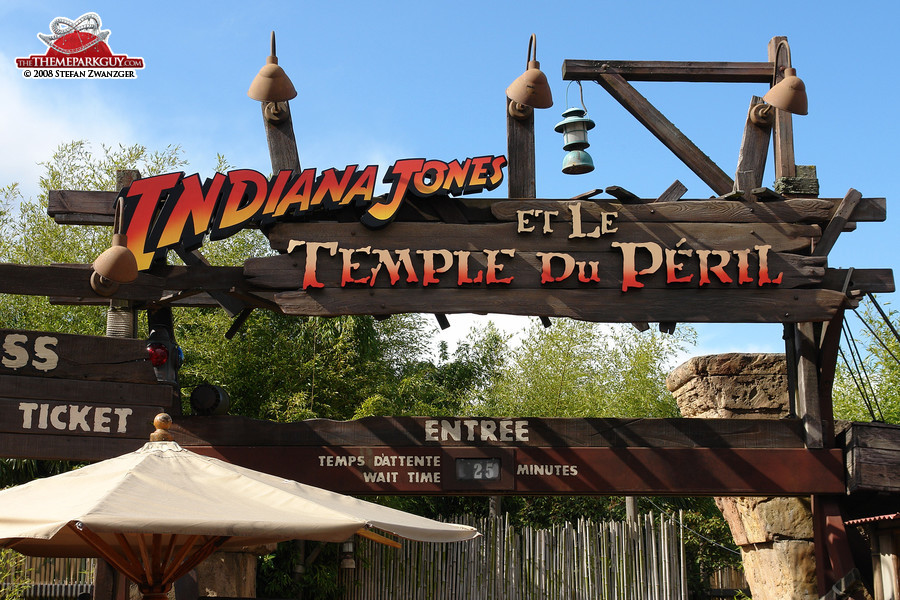 Indiana Jones roller coaster entrance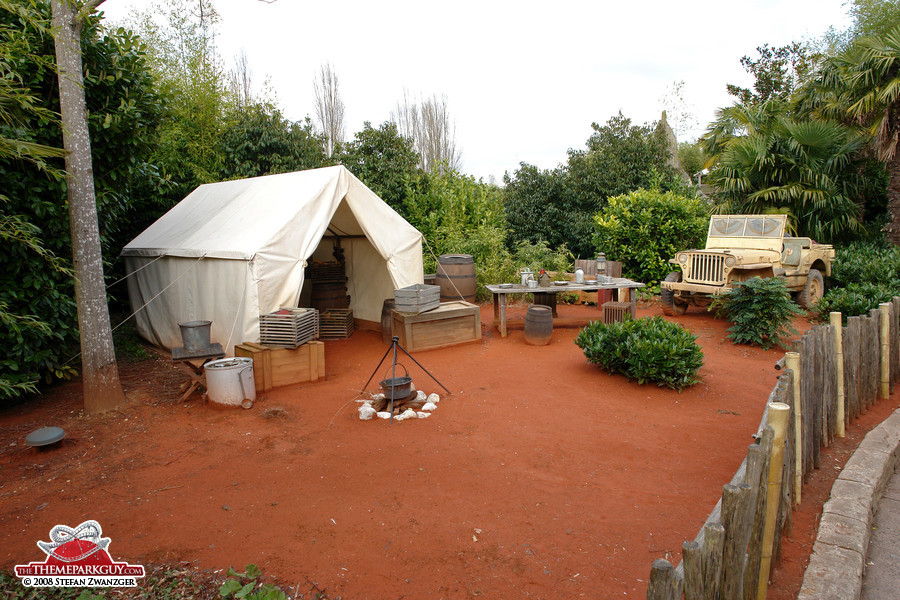 Indiana Jones setting while you queue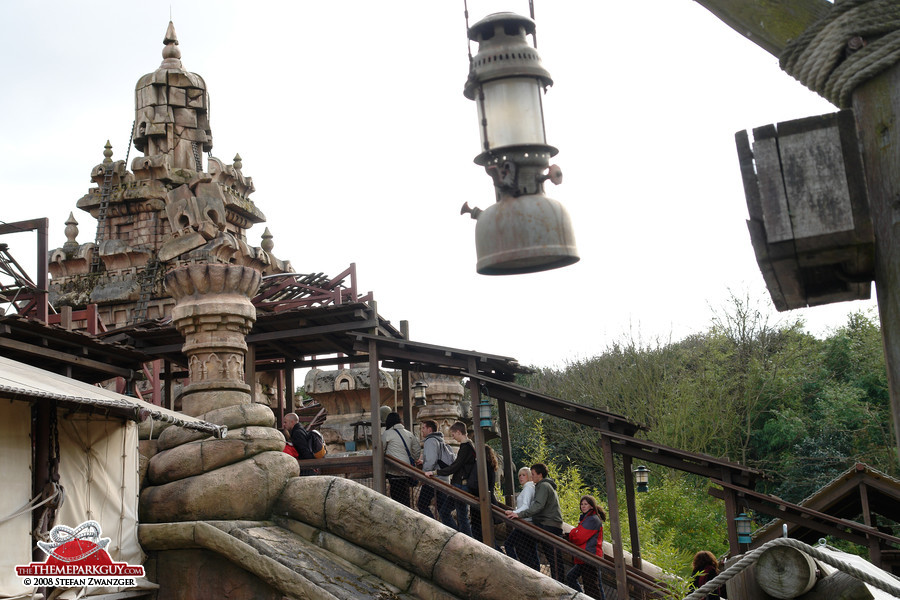 Queuing up to the ride loading station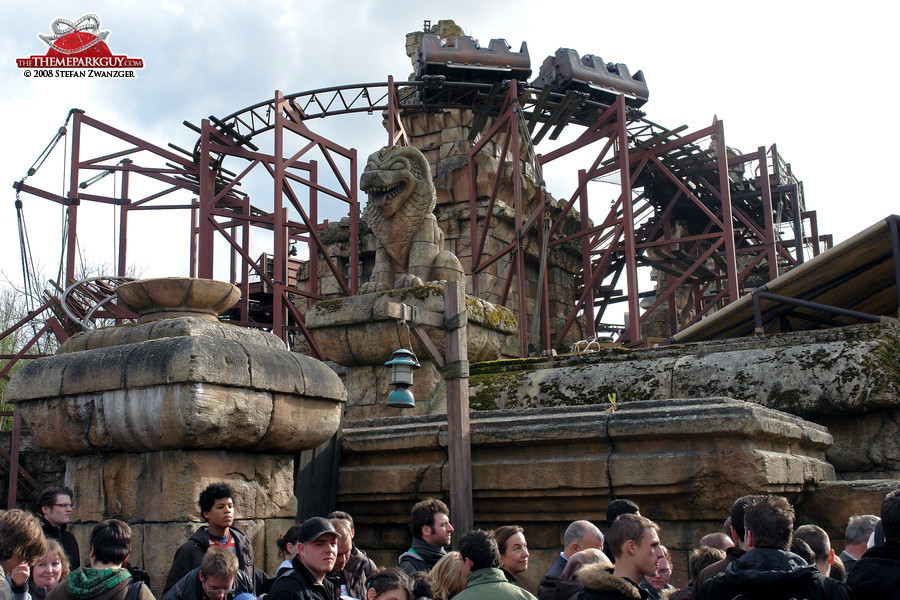 Indiana Jones coaster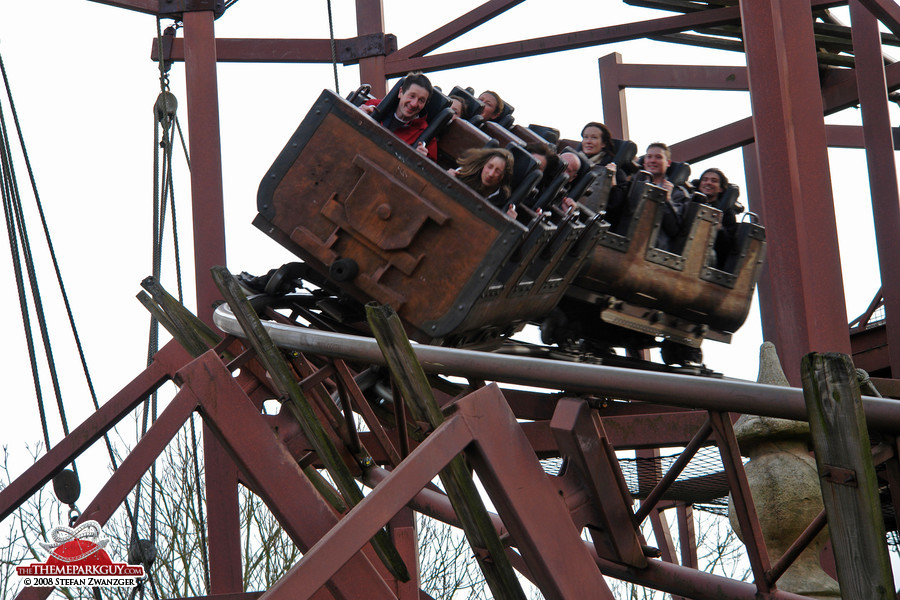 Coaster close-up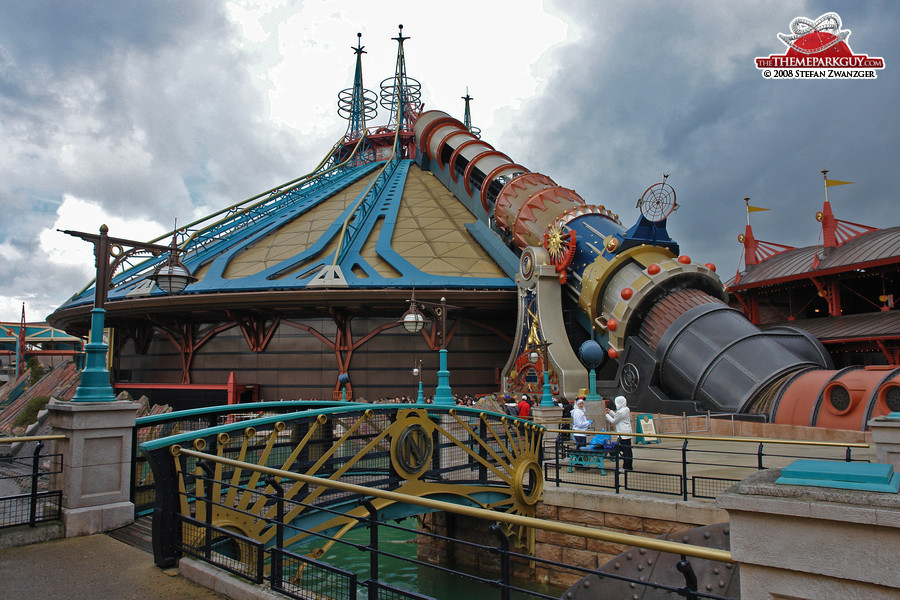 Space Mountain at Disneyland Paris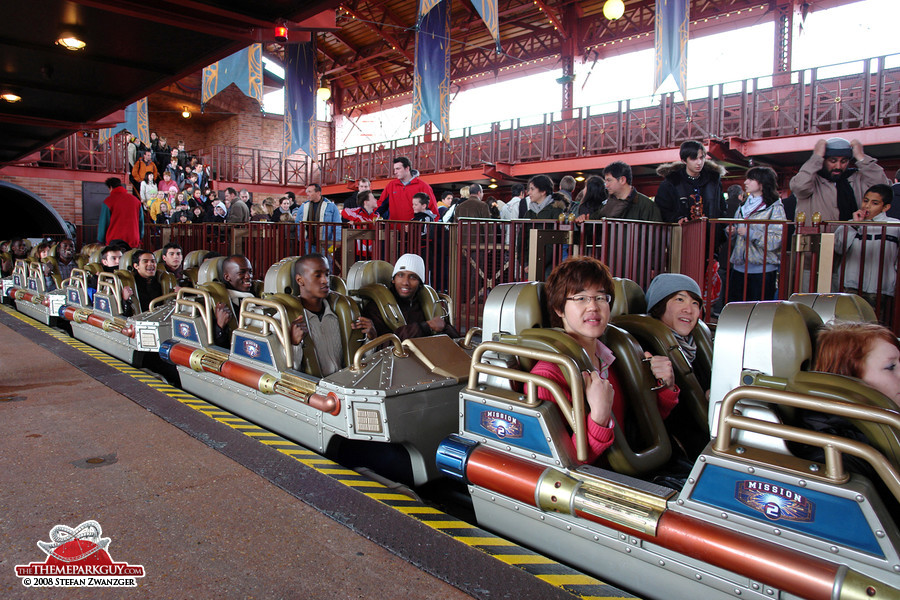 Space Mountain coaster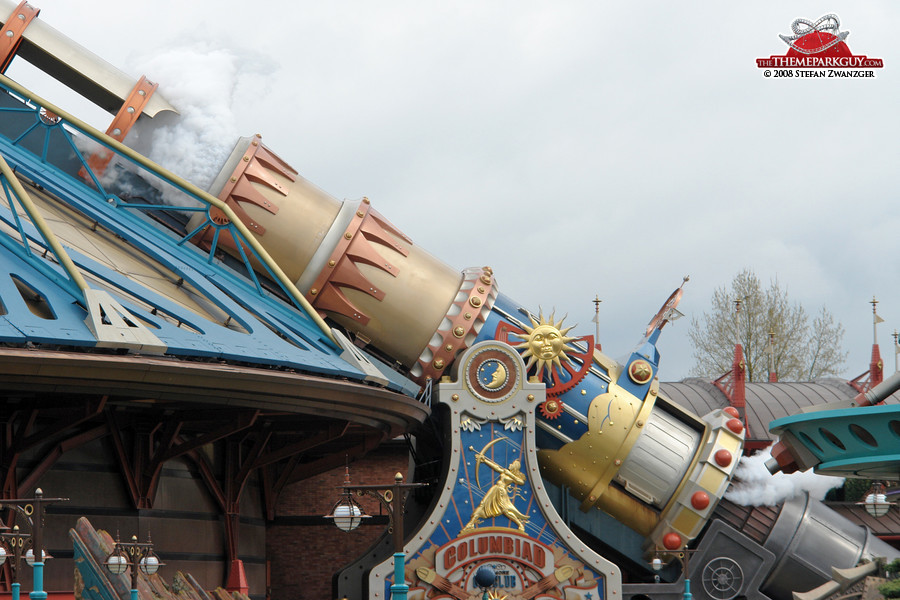 The massive cannon...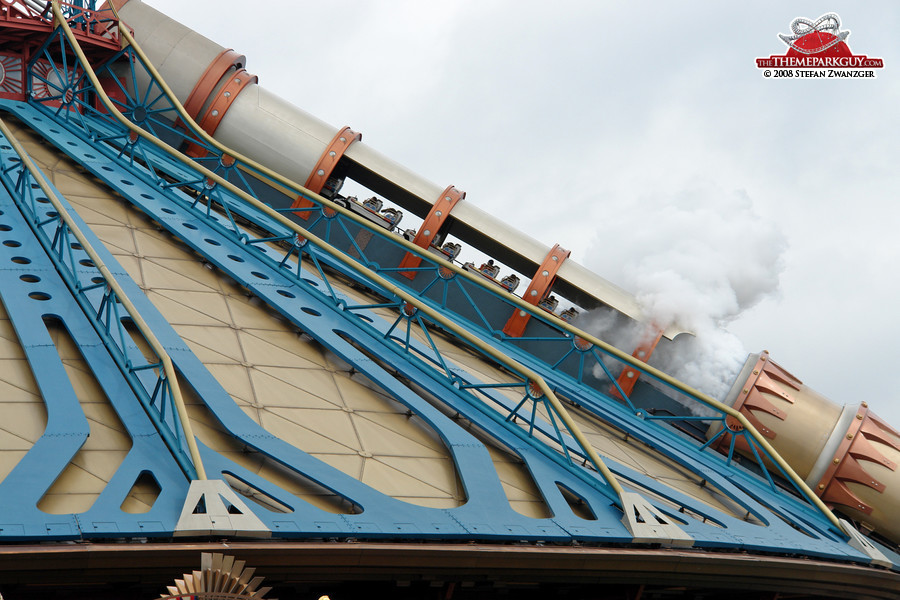 ...has the coaster shooting out of it, into the dark section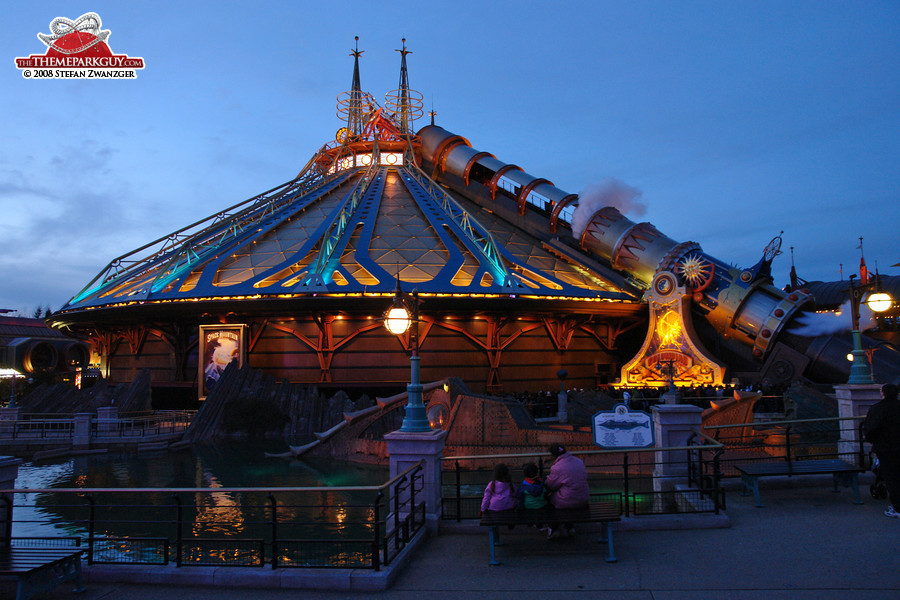 Space Mountain at night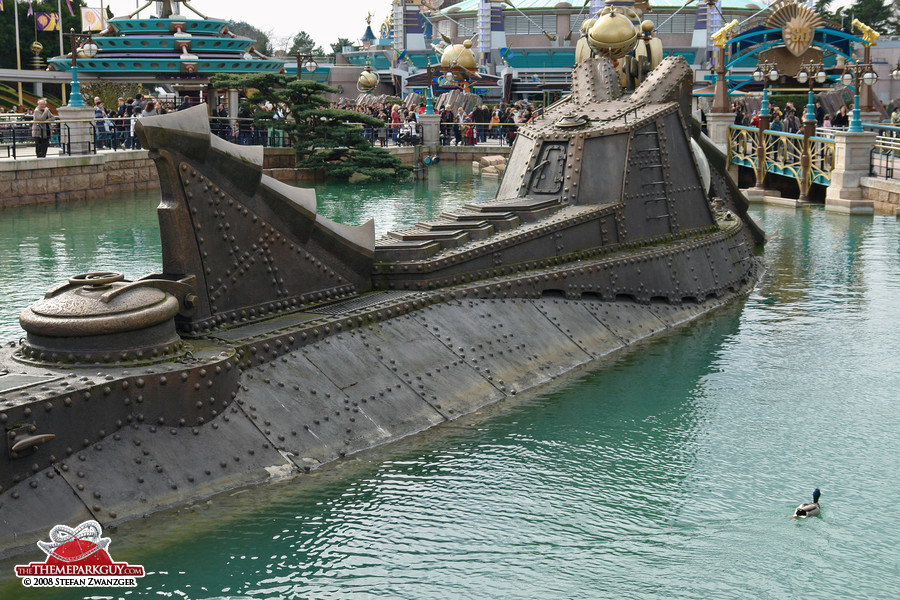 Nautilus submarine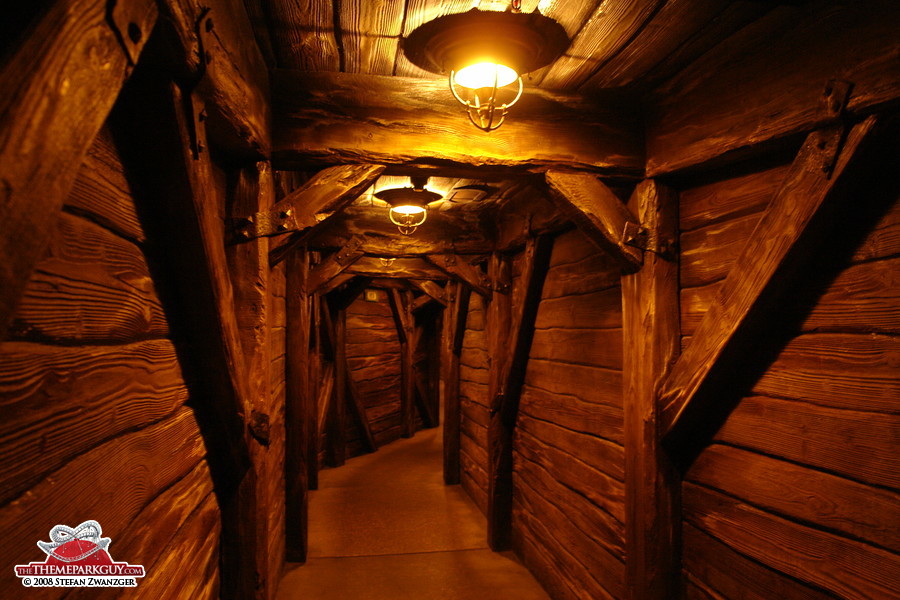 Nautilus is a walk-through attraction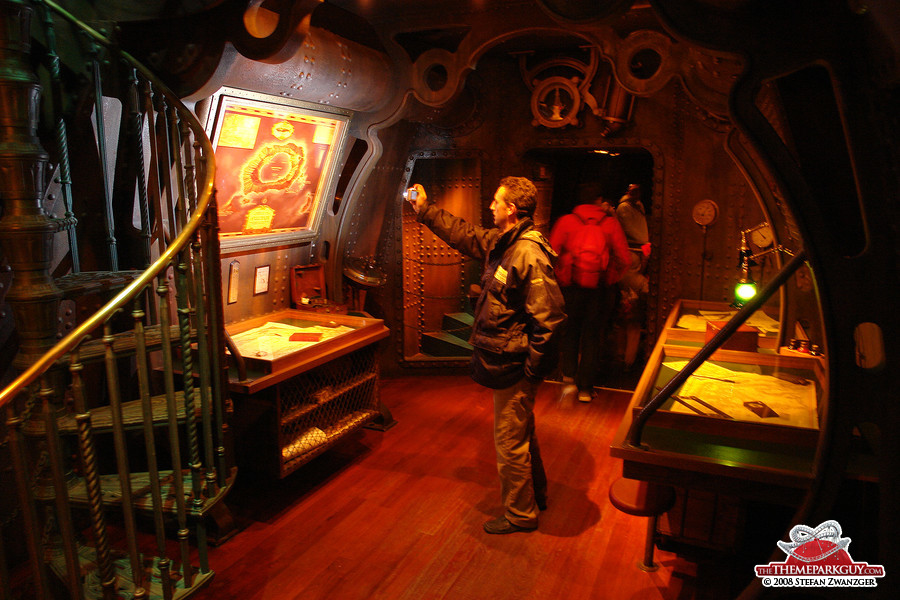 Inside the submarine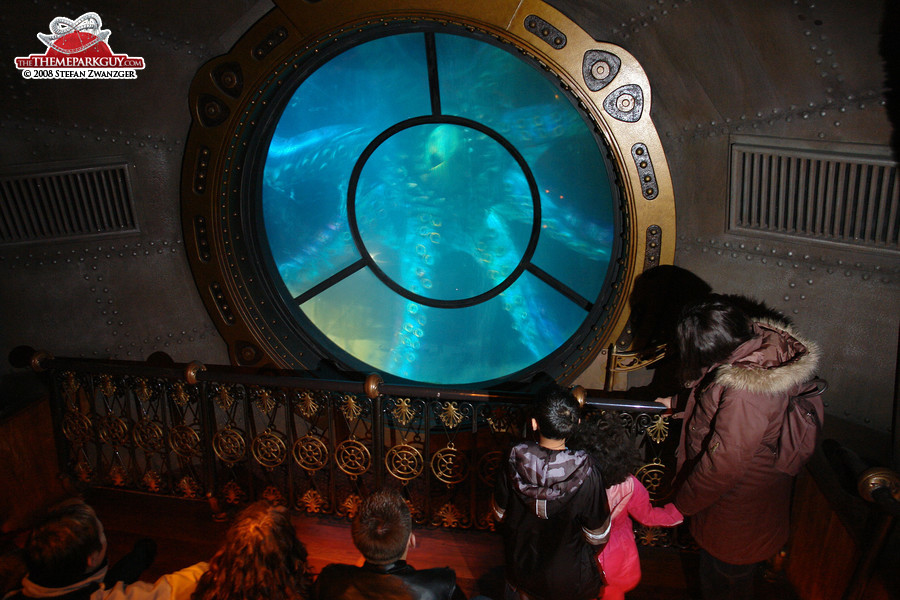 Giant squid attack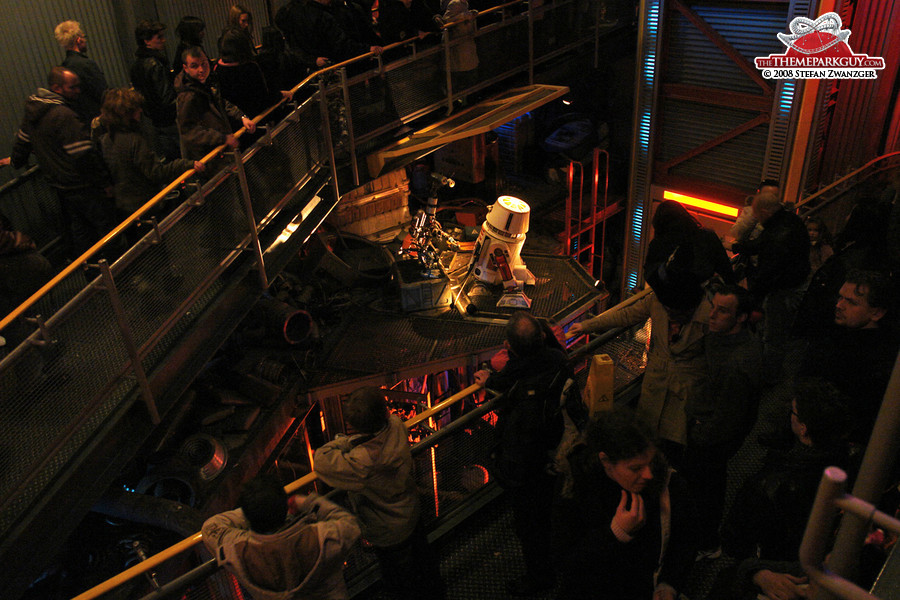 Star Tours ride queue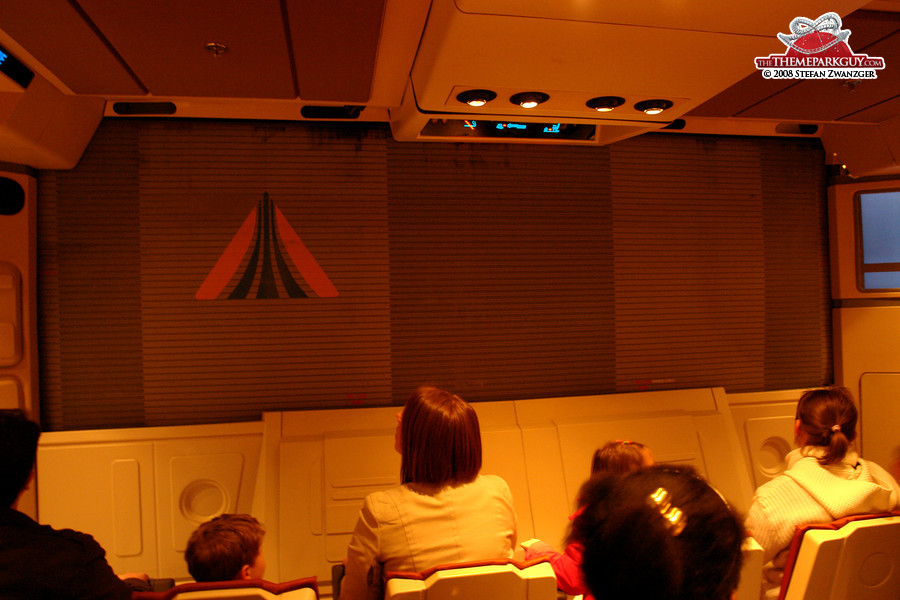 Star Tours flight simulator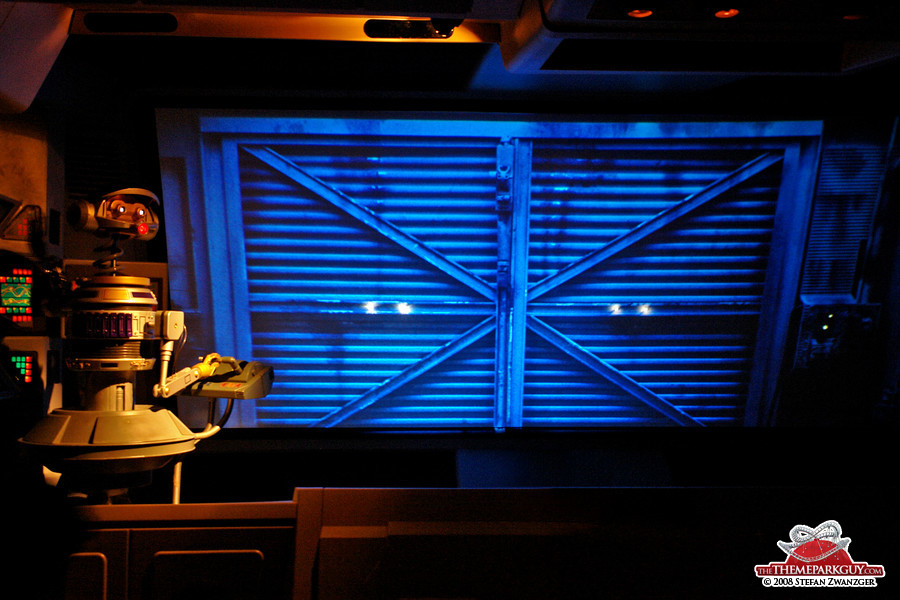 Star Tours ride launch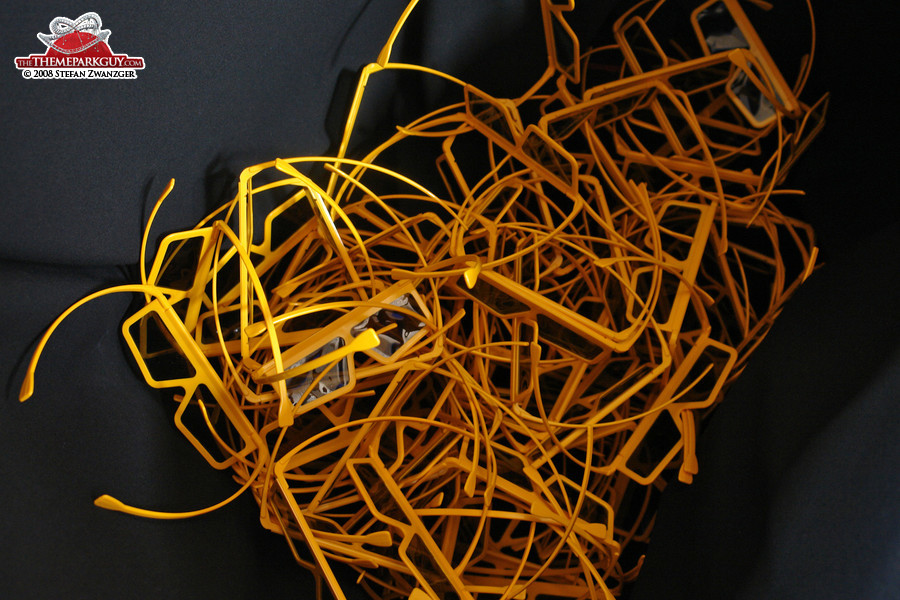 3-D glasses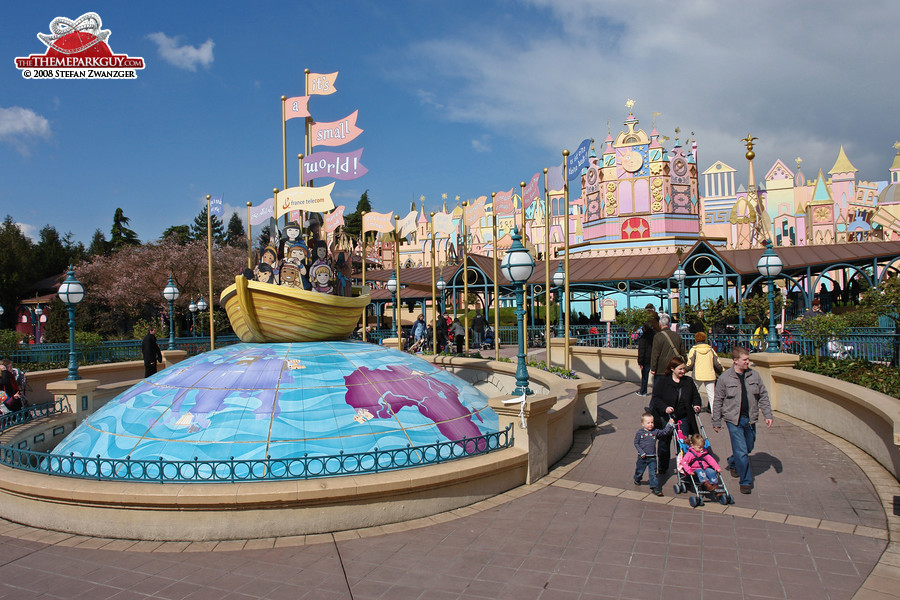 Fantasyland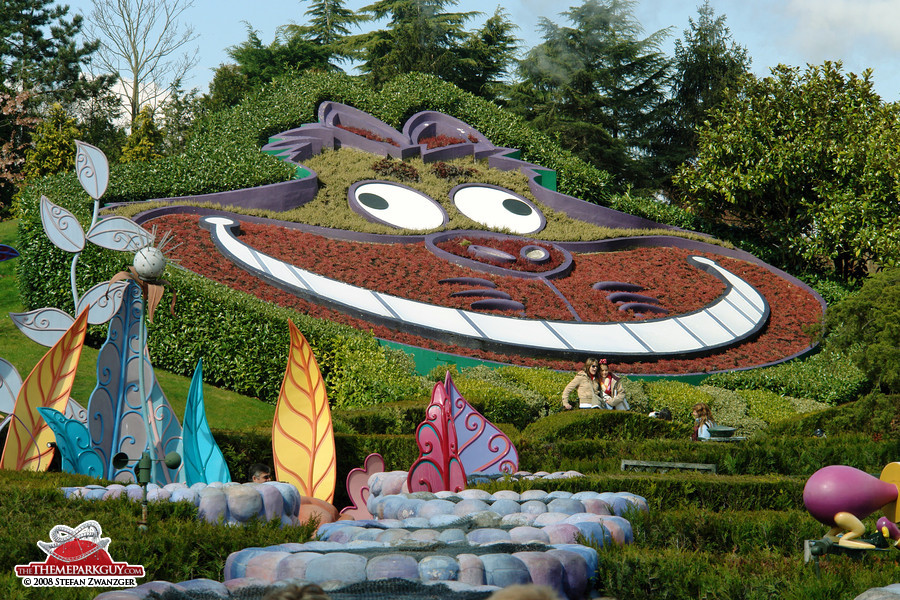 You can see these eyes from space