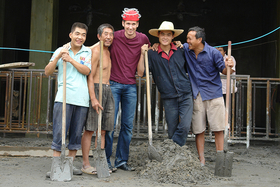 Review
When I visited Happy Valley Sheshan, it was still under construction.
The park's five major roller coasters (most of them Swiss-engineered) and other state-of-the-art attractions stick out so contrastingly from the surrounding tranquil countryside of Shanghai's South-Western suburbs, that it looks like a giant alien spaceship landed here and left half of its futuristic equipment upon departure.
Thanks to Louis, Louis and Christine for granting me a preview of China's biggest theme park; it looks rather promising and is due to open on August 16, 2009.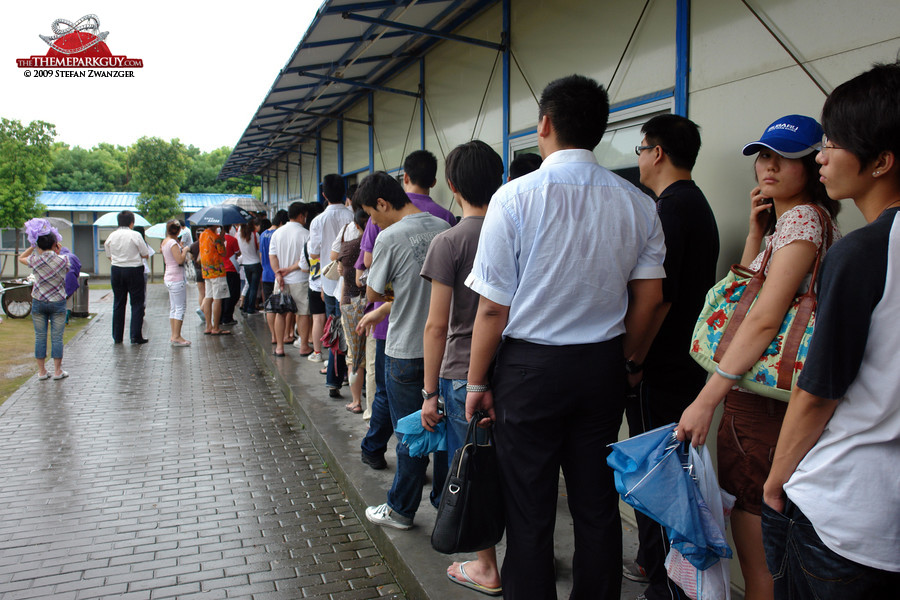 Queuing for annual passes prior to opening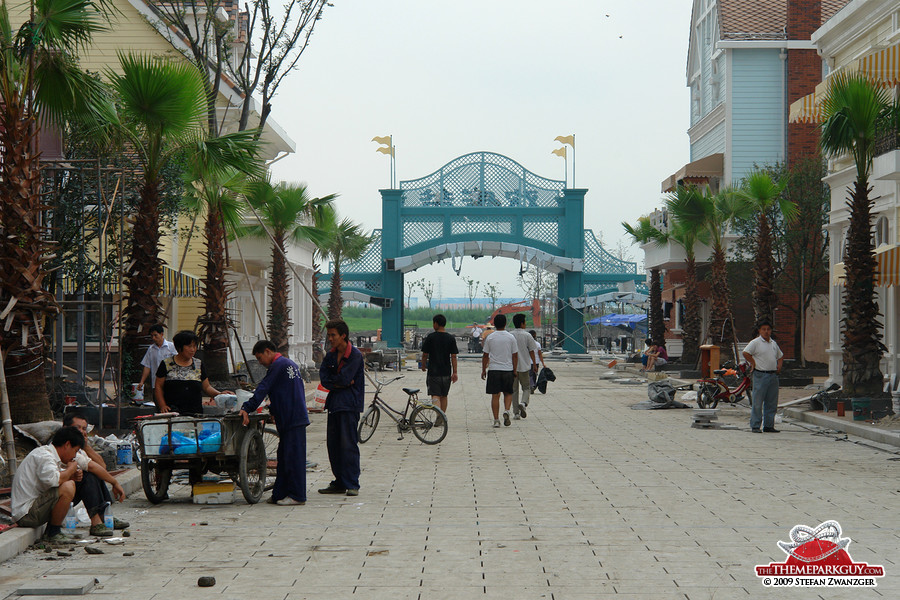 Happy Valley Sheshan Main Street under construction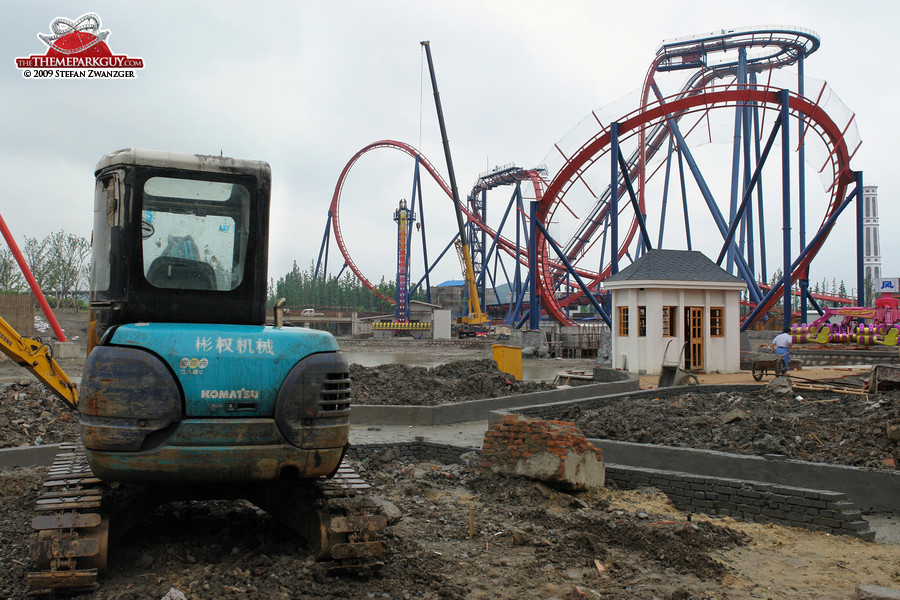 Dive coaster in the making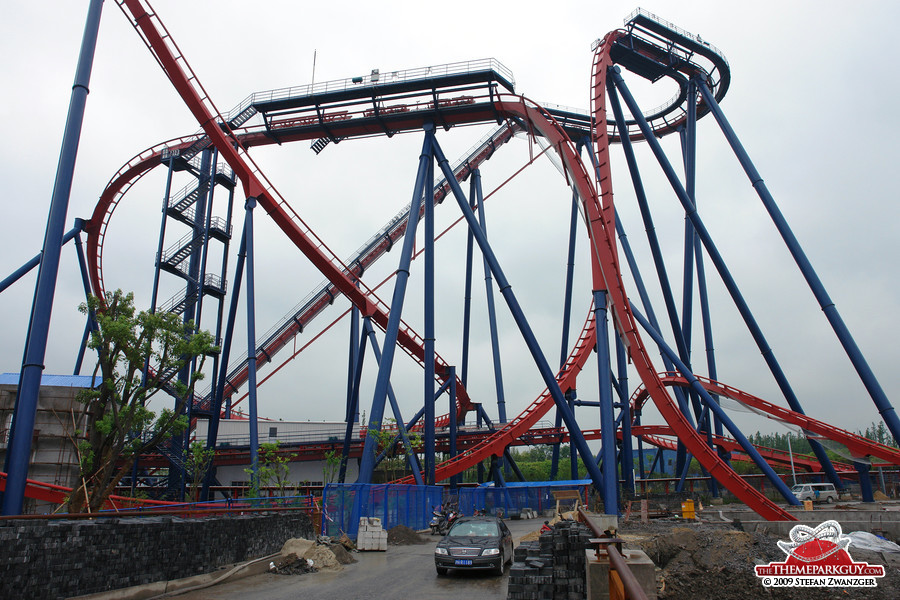 Diving Machine under construction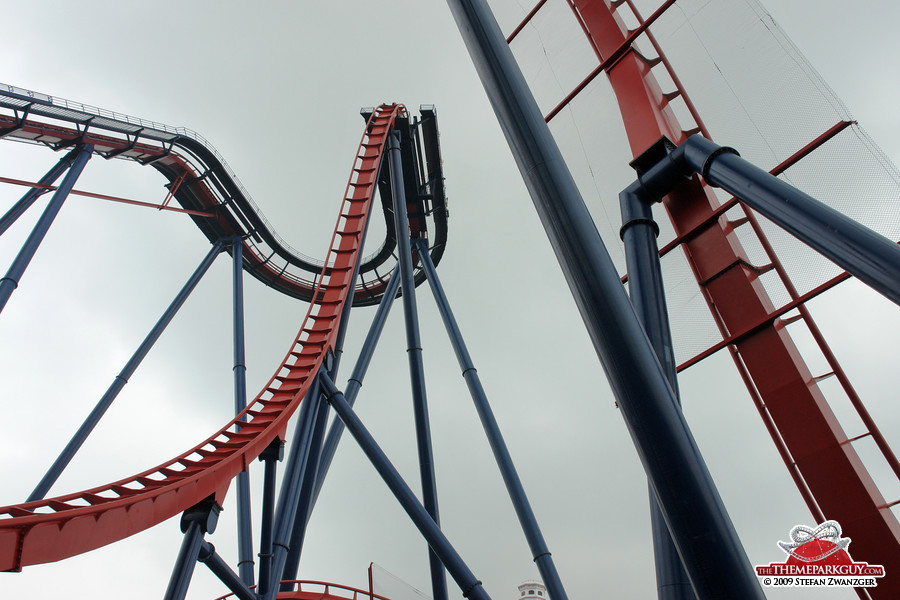 Dive roller coaster at Happy Valley Sheshan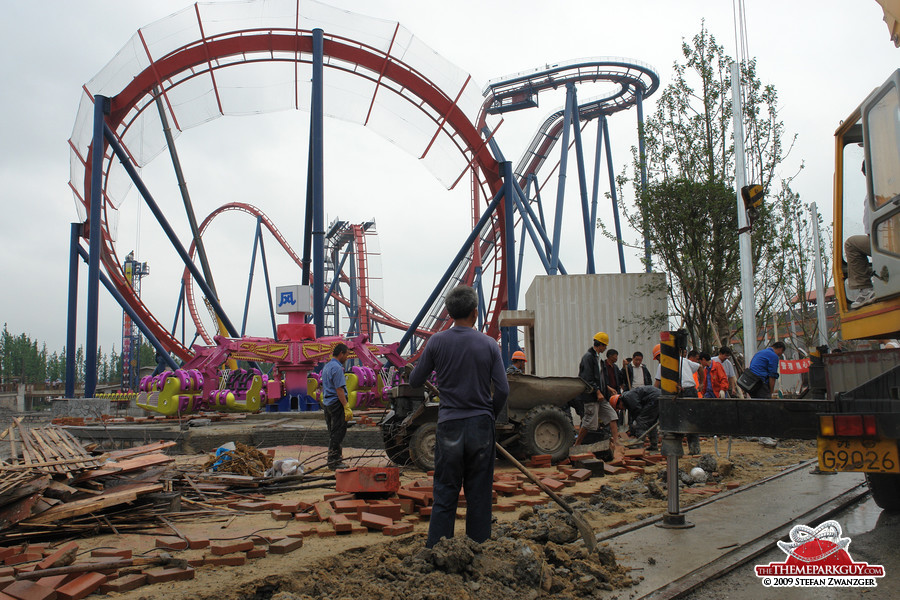 Happy Valley, close to Shanghai, under construction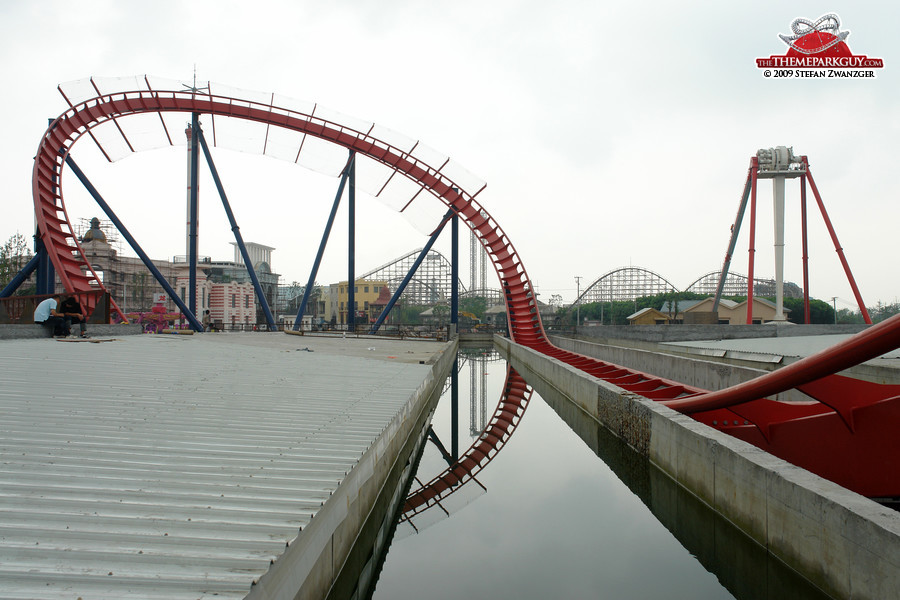 It's an impressive development!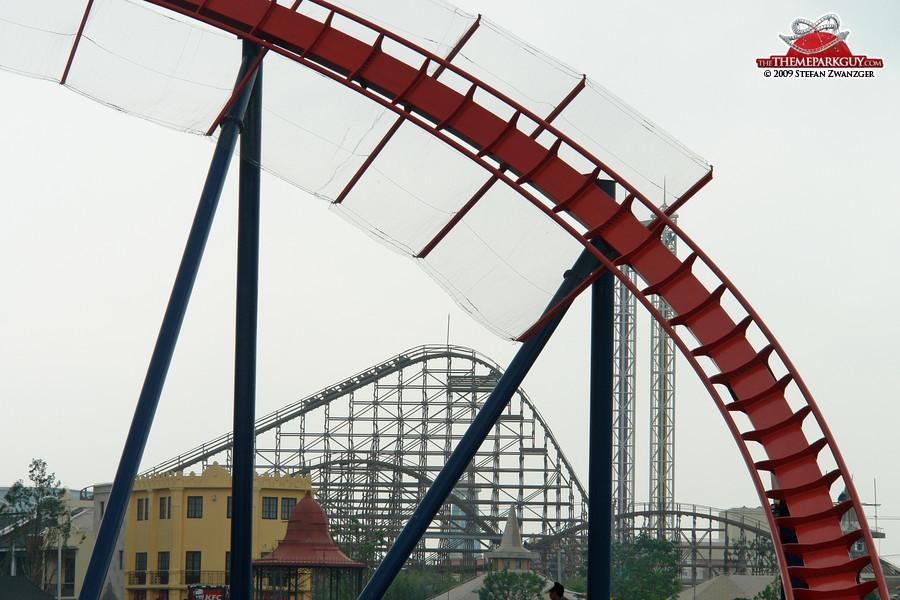 Coaster collection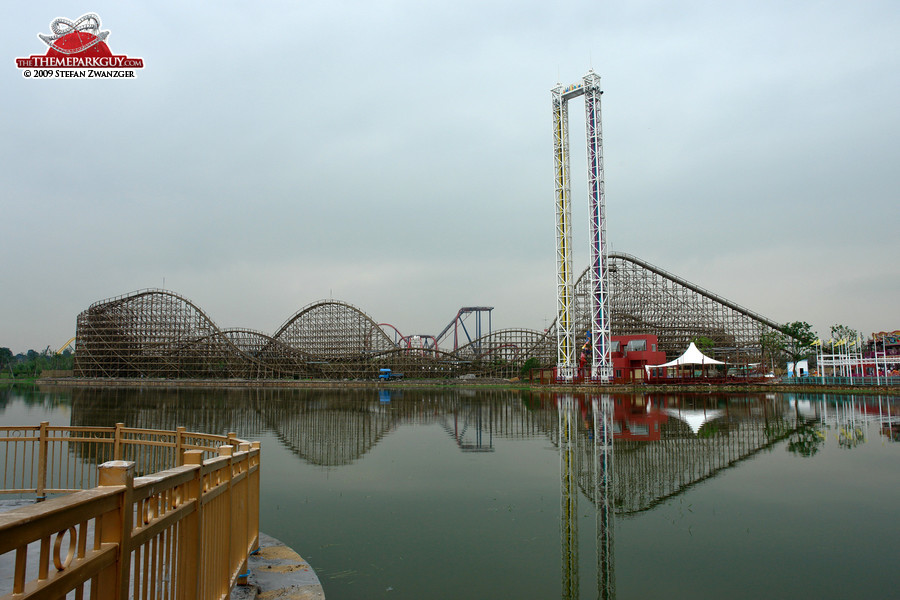 Happy Valley Sheshan panorama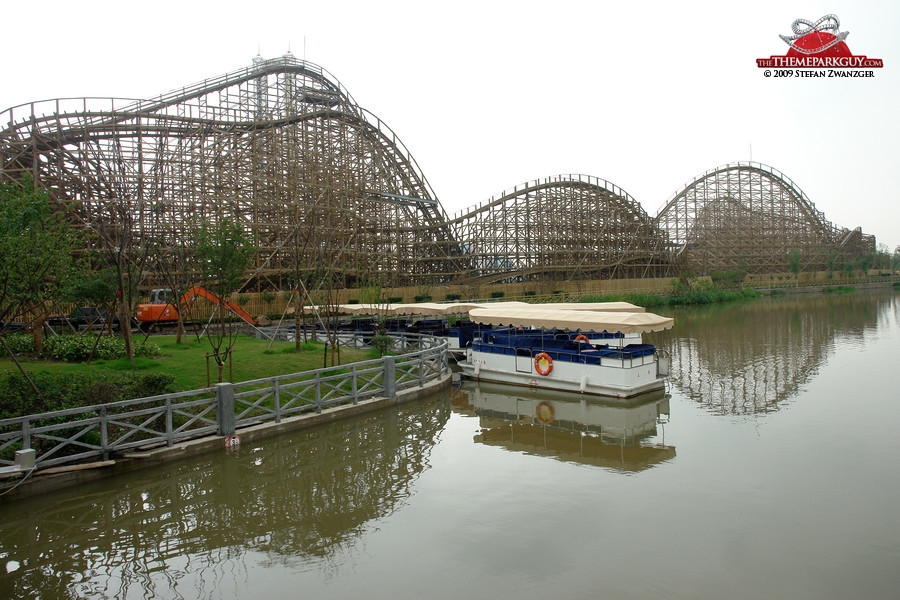 Huge wooden roller coaster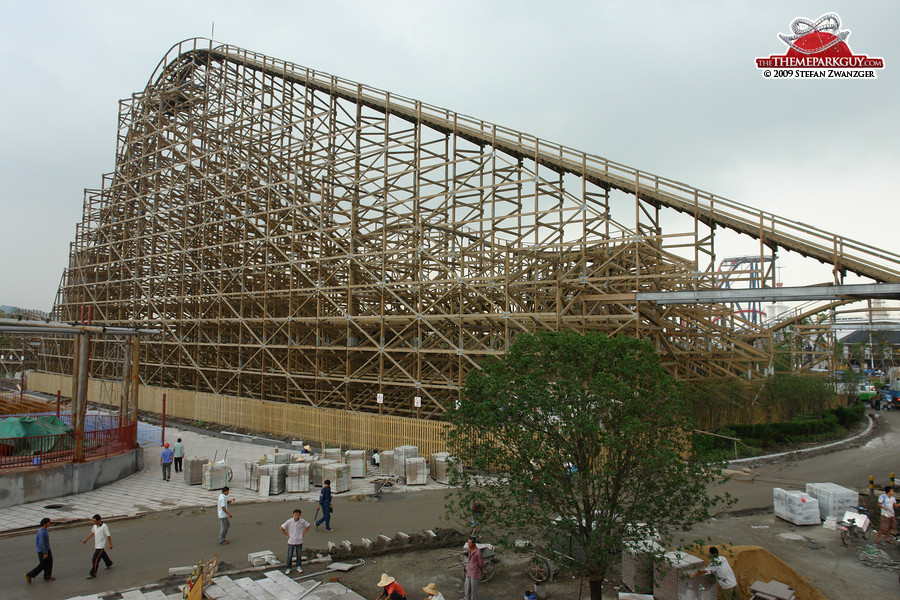 Happy Valley Sheshan wooden coaster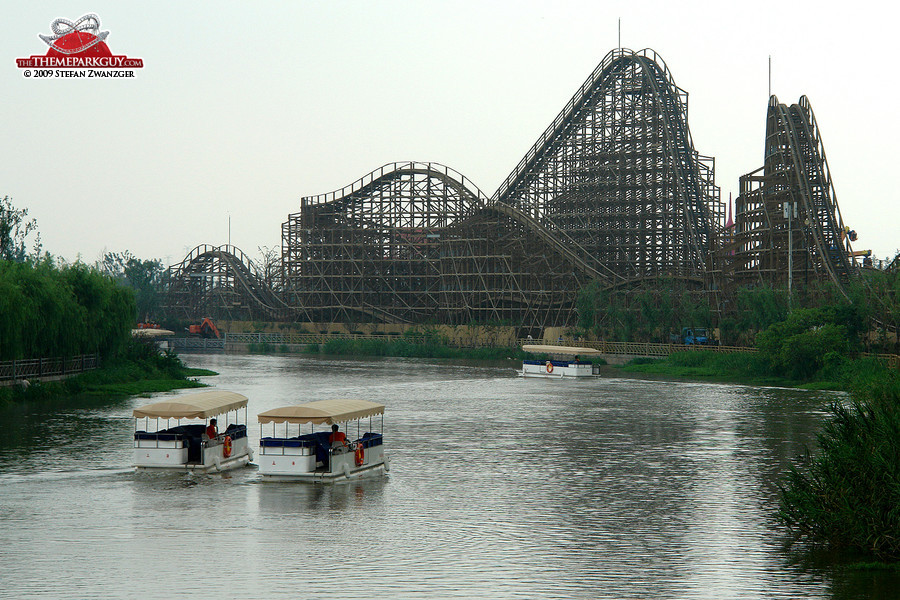 Happy Valley Sheshan lake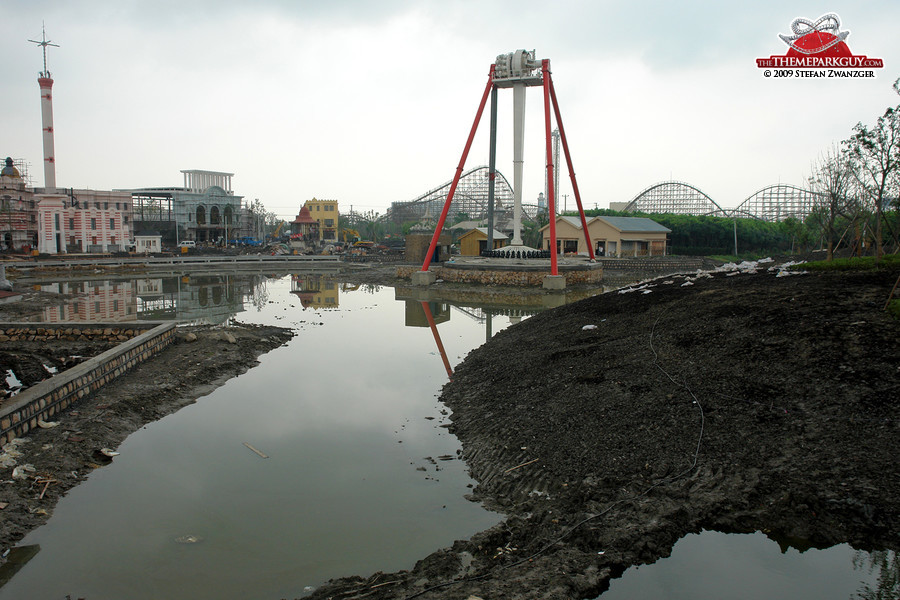 Happy Valley Sheshan under construction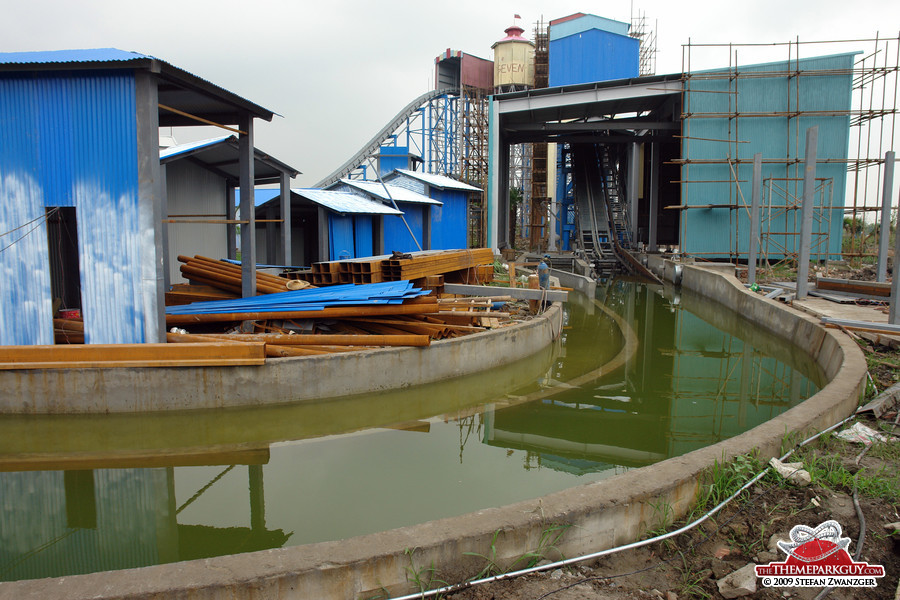 Shoot-the-Chutes in the making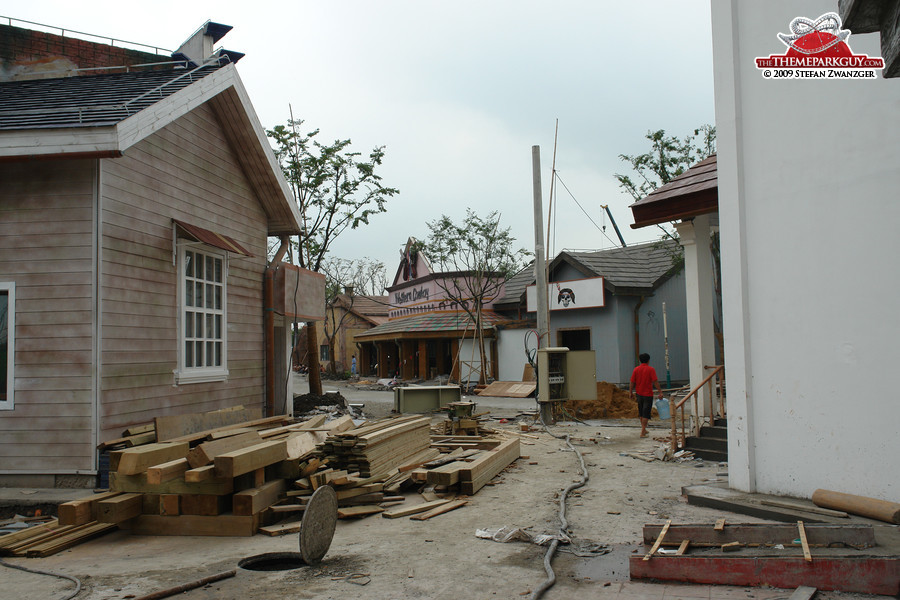 Wild West town underway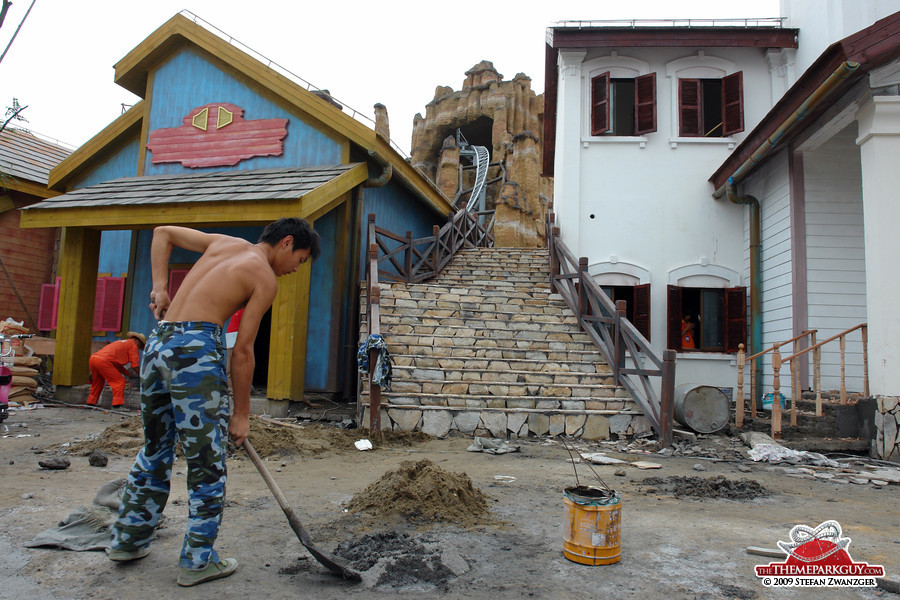 Chinese man building the Wild West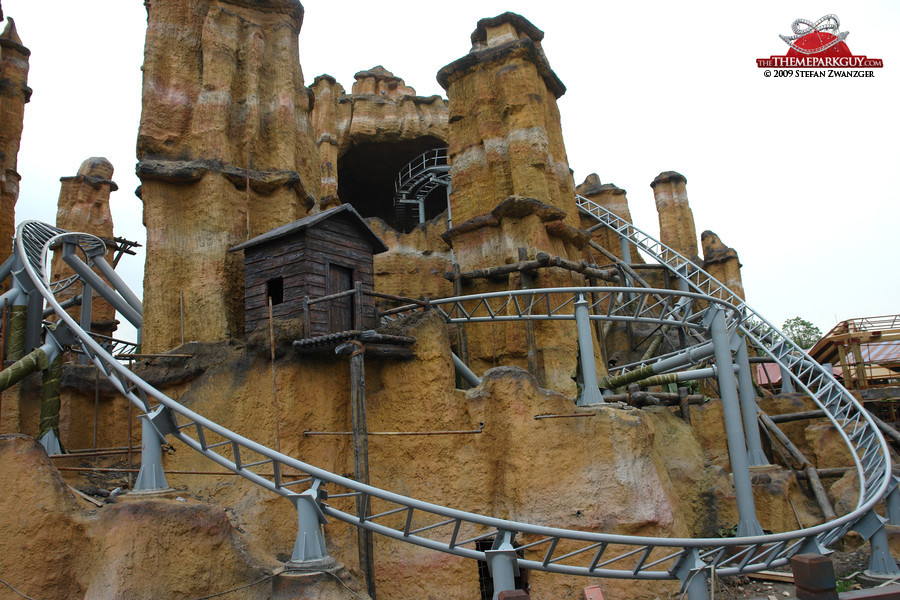 Wild West roller coaster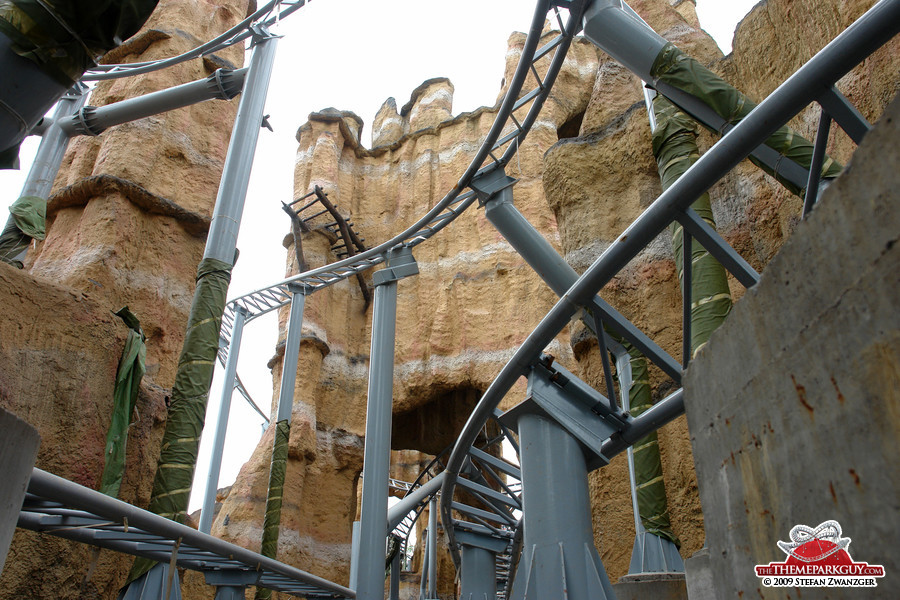 Coaster tracks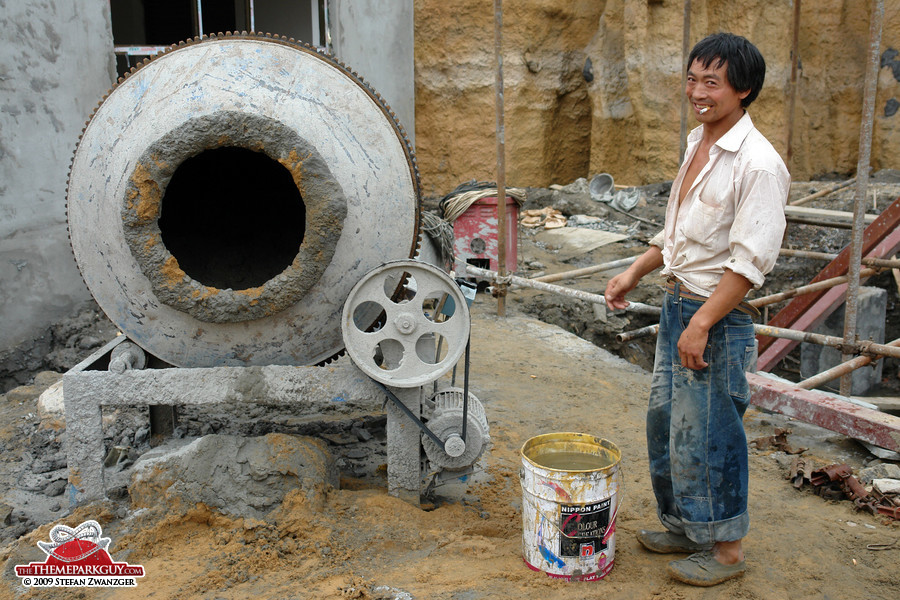 The Chinese half-brother of James Dean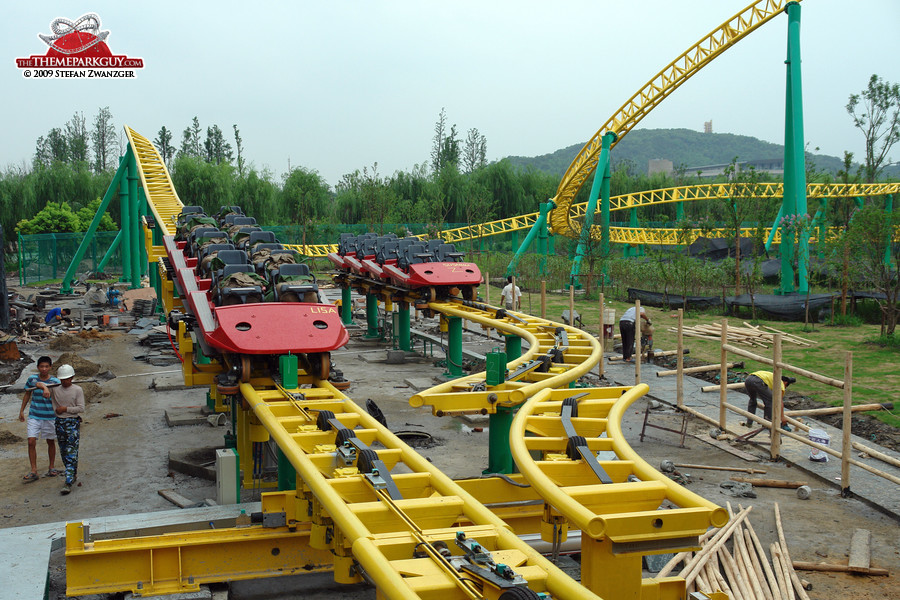 Intamin roller coaster under construction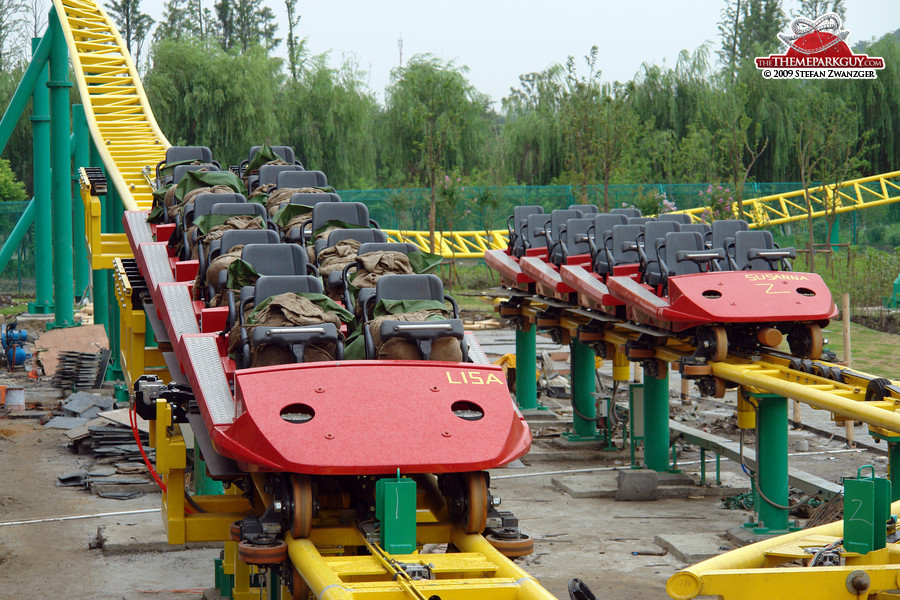 Intamin coaster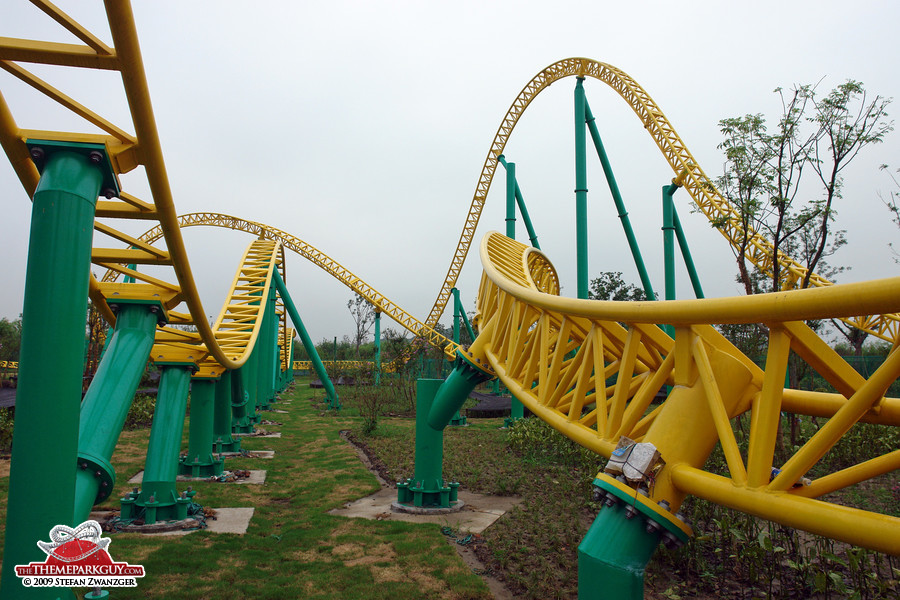 A wild ride in the making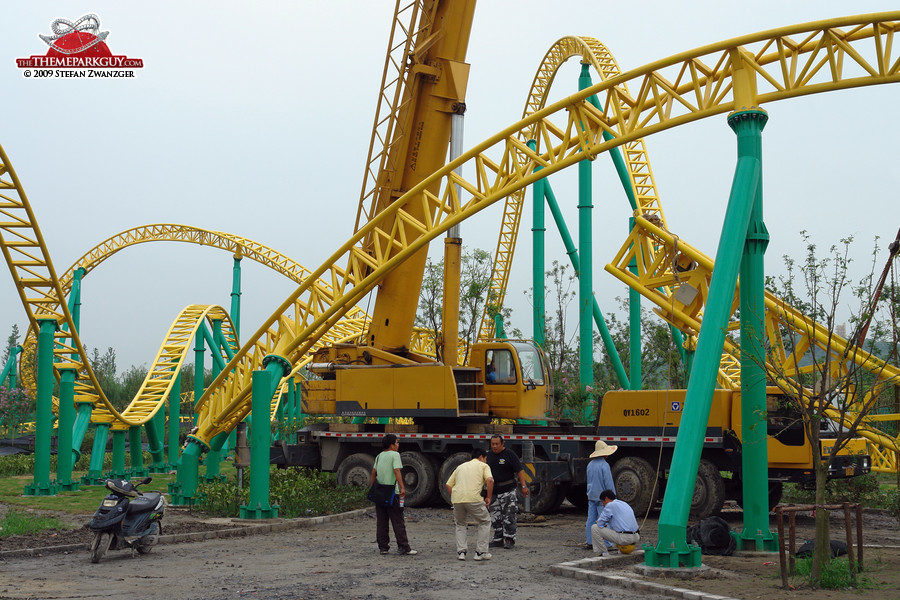 Intamin coaster tracks at Happy Valley near Shanghai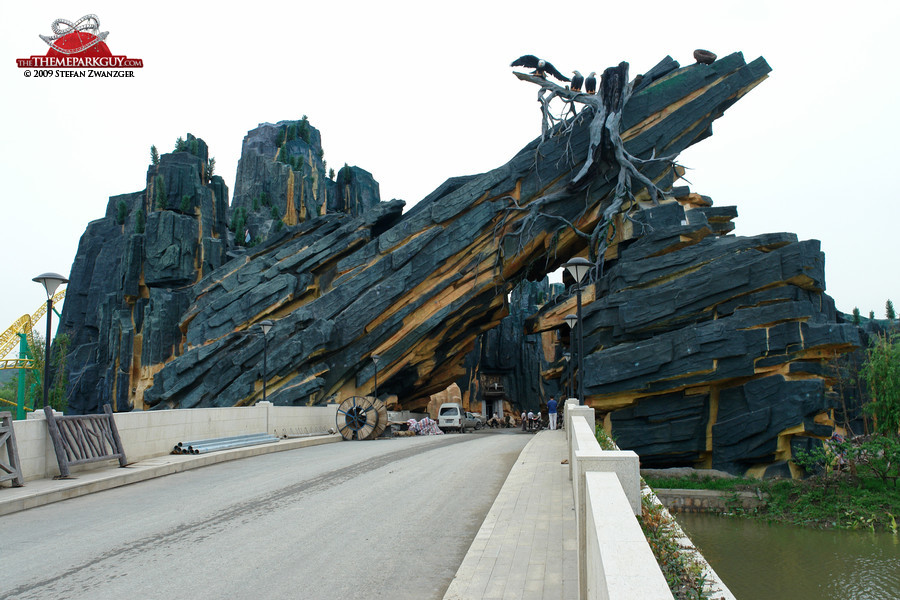 Impressive outer theming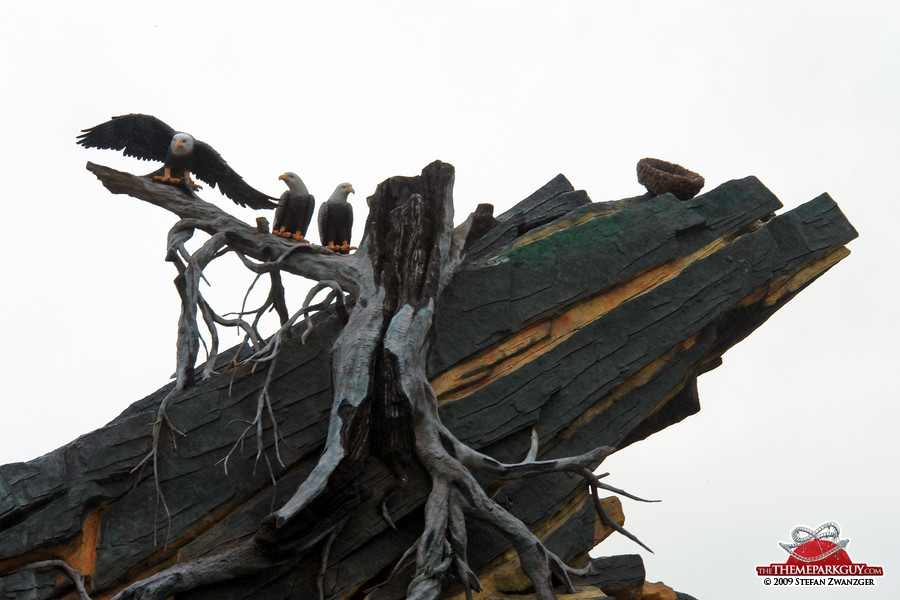 Vultures on the rock
Atmospheric rockwork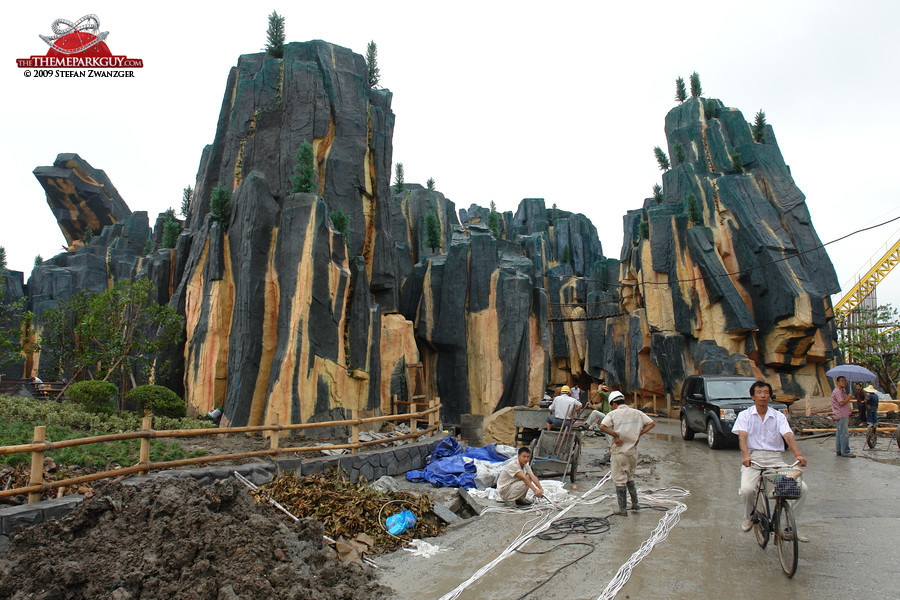 The cyclist and the canyon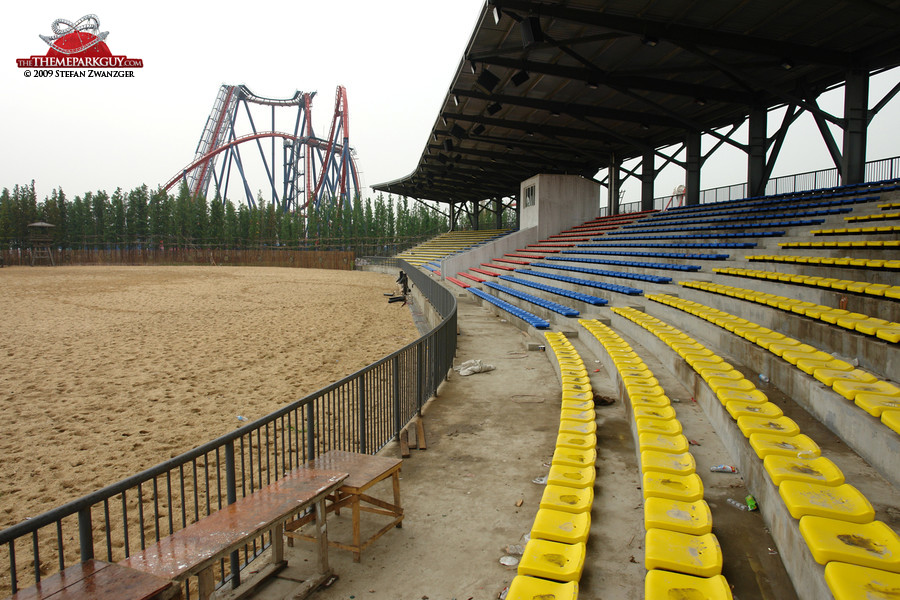 Yet unused arena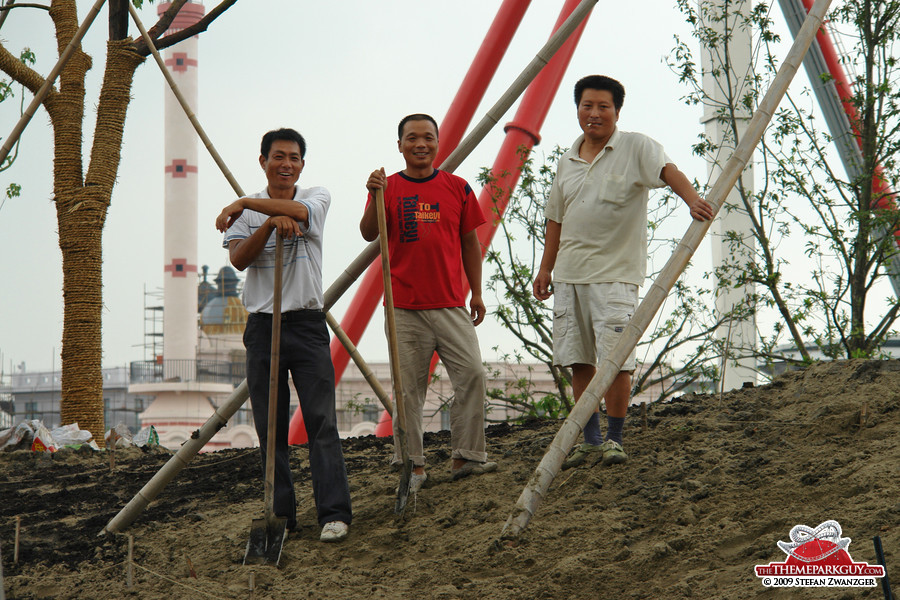 Smiling workers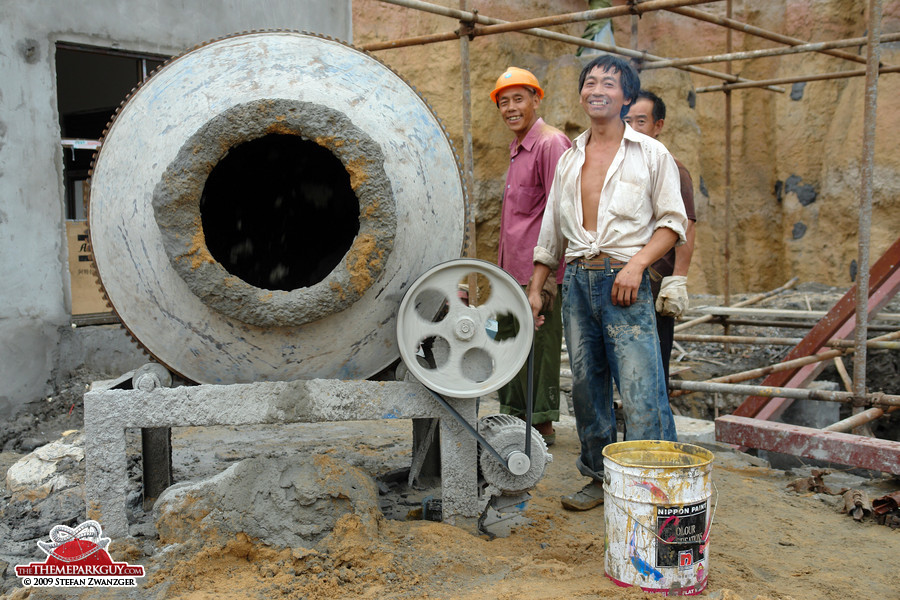 James Dean and friends