Review
November 07, 2012
Equarius Water Park has been renamed in Adventure Cove Waterpark and together with the South East Asia Aquarium forms the now-open Marine Life Park.
Construction Update
December 03, 2011
The slides are up, and it looks like this will be a water park experience on a smaller scale. I can see Canadian-manufactured world-class slides being assembled and trees planted in between. There will be a small-ish water coaster and a couple of bowl and funnel slides. Given Singapore's 5 million inhabitants and equatorial heat, Equarius Water Park may face a future of overcrowding, and the need for some inventive handling of the hordes.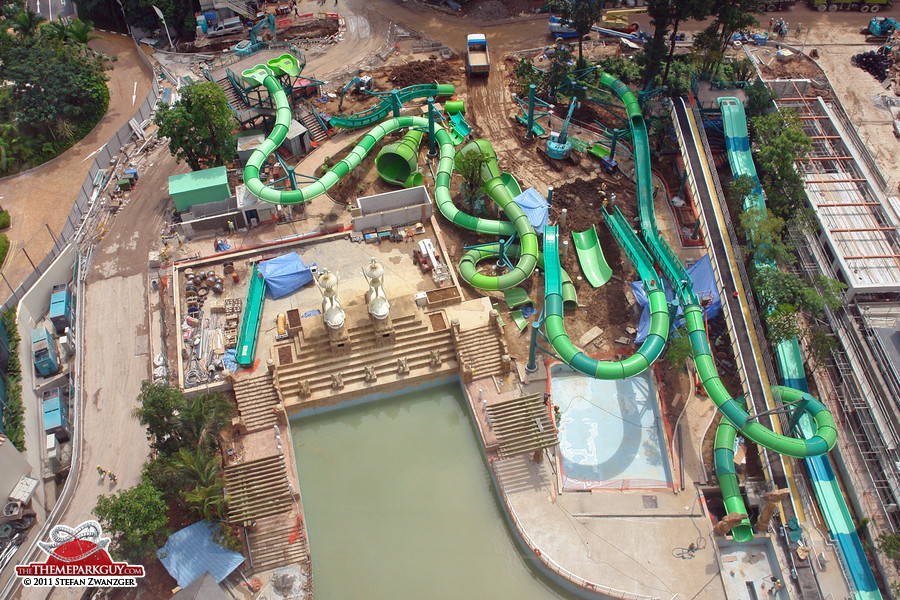 Singapore water park under construction, December 2011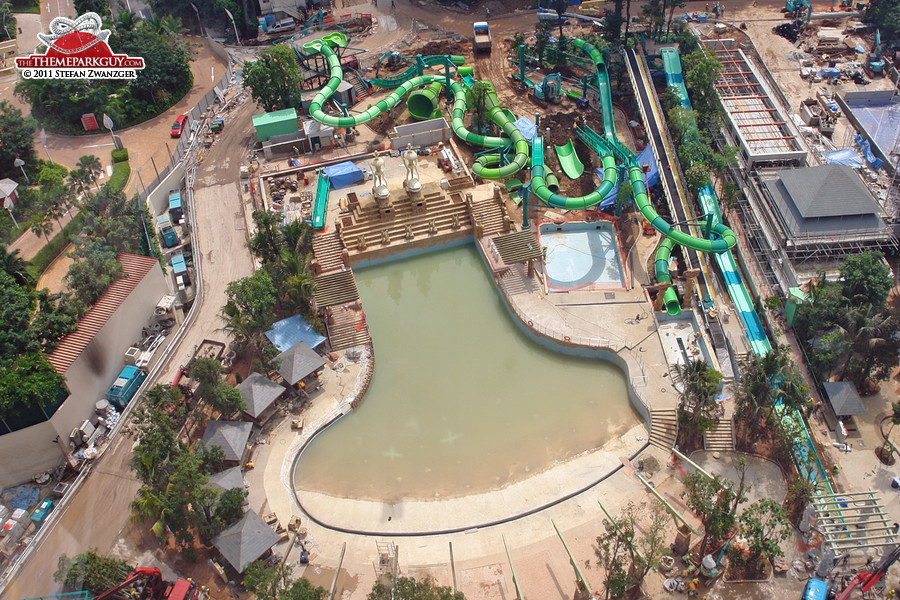 Equarius Water Park u/c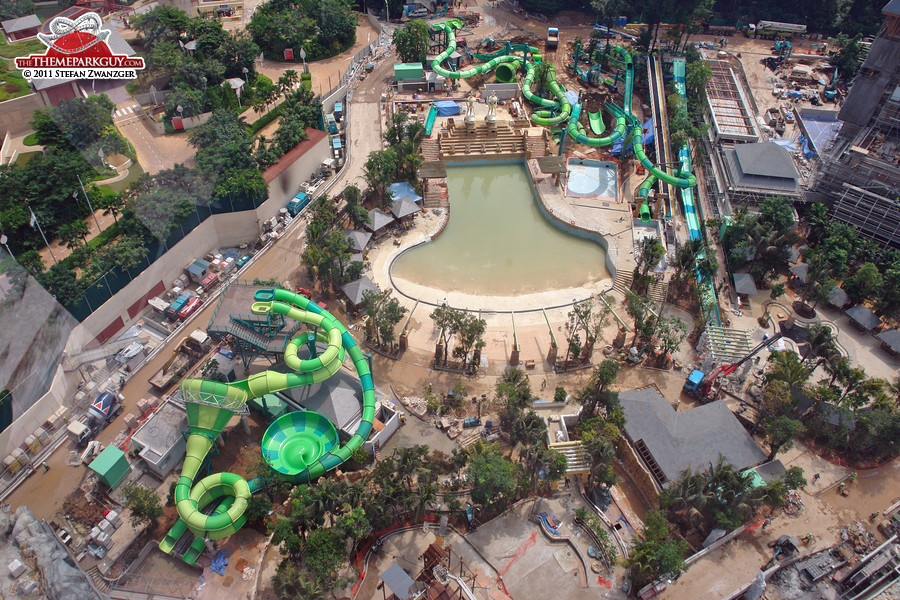 Equarius Water Park under construction
Funnel and bowl slide tower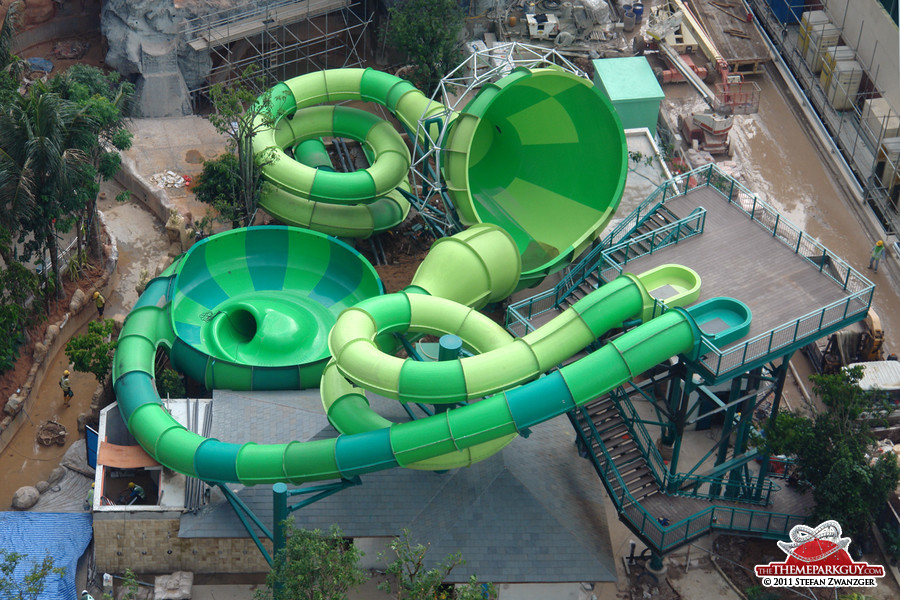 Different angle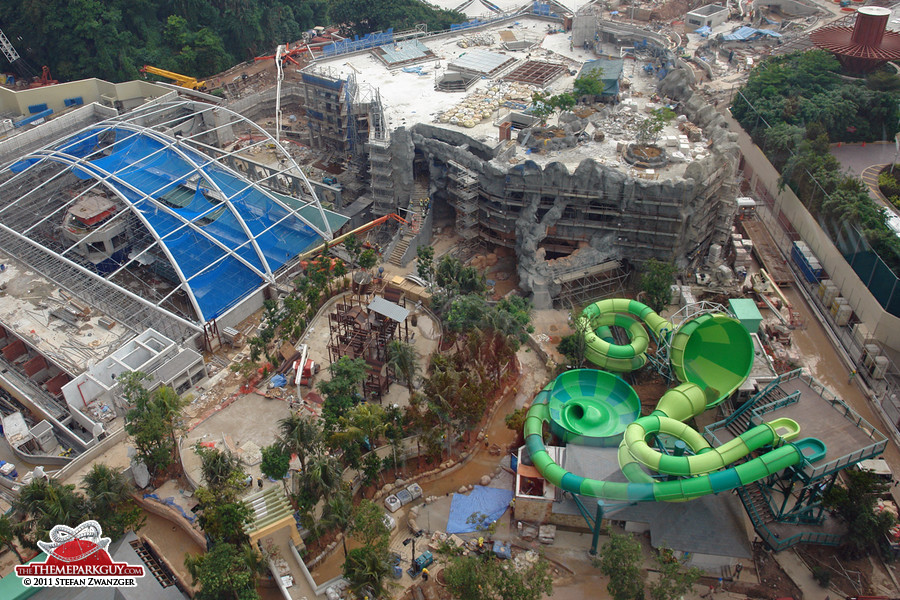 Will the massive building at the top be part of the water park?
Construction Update
September 06, 2011
Finally!
Three years after my first update, construction work on Singapore's Equarius Water Park has commenced. It looks a bit smaller than I expected, though, but we know from the adjacent Universal Studios Singapore that it all depends on how cleverly the rides/slides will be arranged.
One thing for sure: Singapore. Needs. A. Water. Park.
New cable car to Singapore's Sentosa wonderland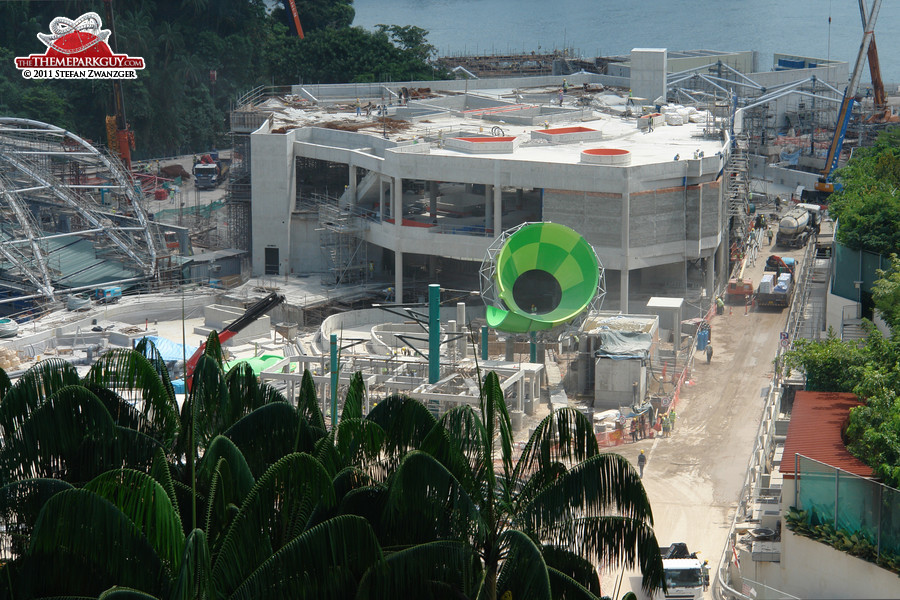 What's that behind the jungle?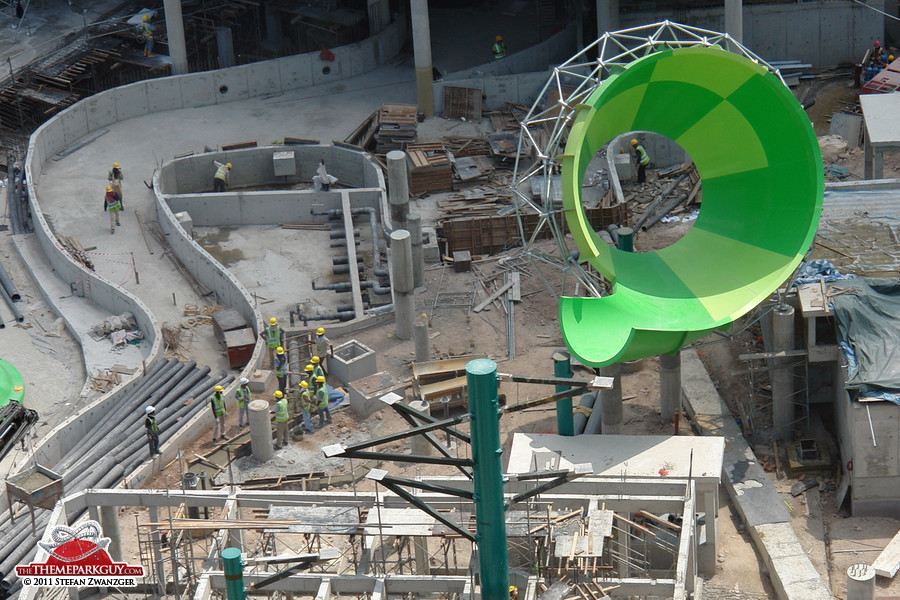 A funnel-shaped water slide in the making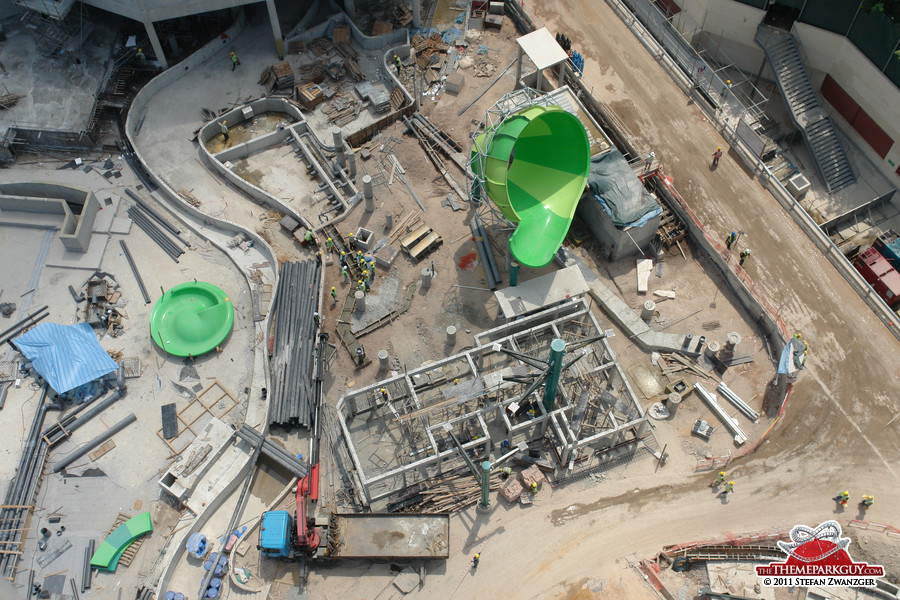 This must be the long-awaited Equarius Water Park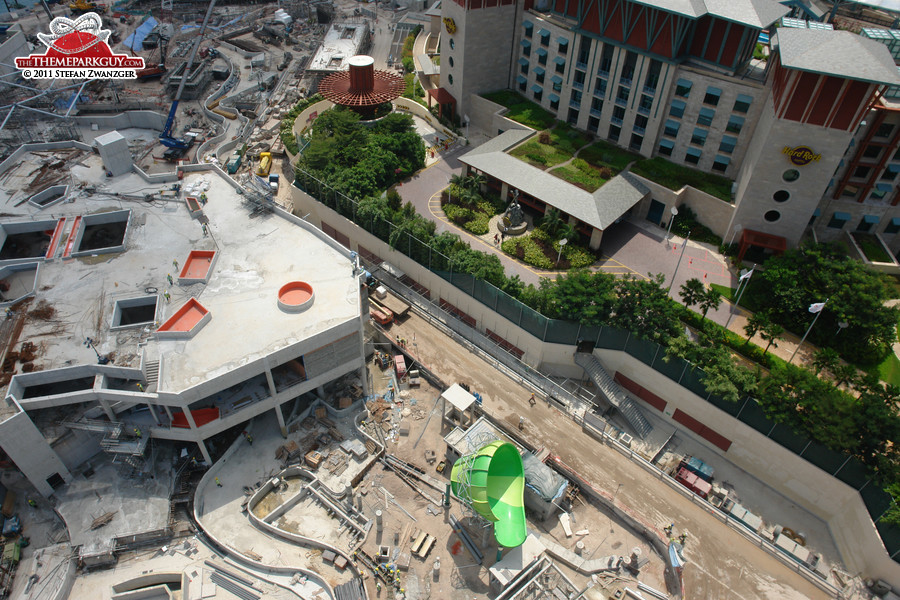 Adjacent to Hard Rock Hotel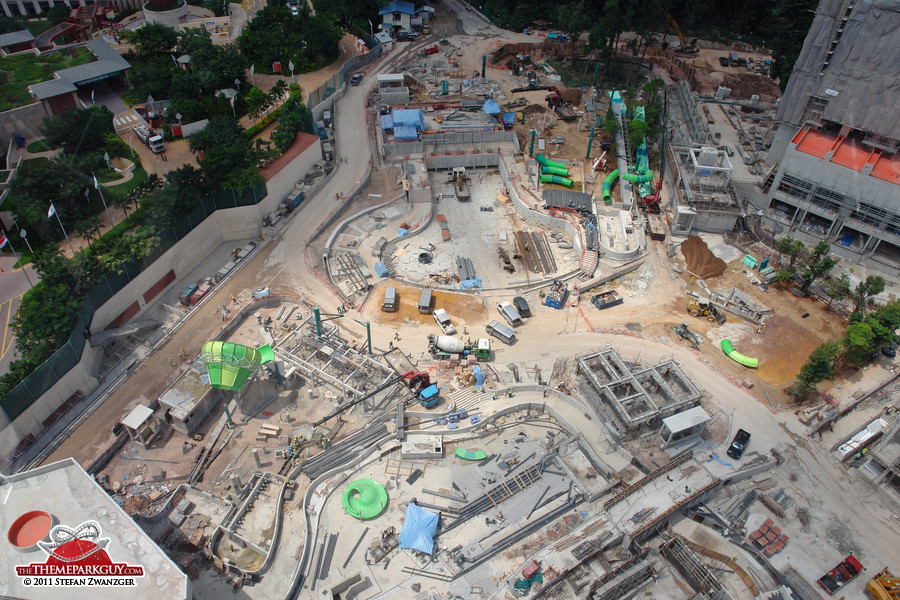 Equarius Water Park under construction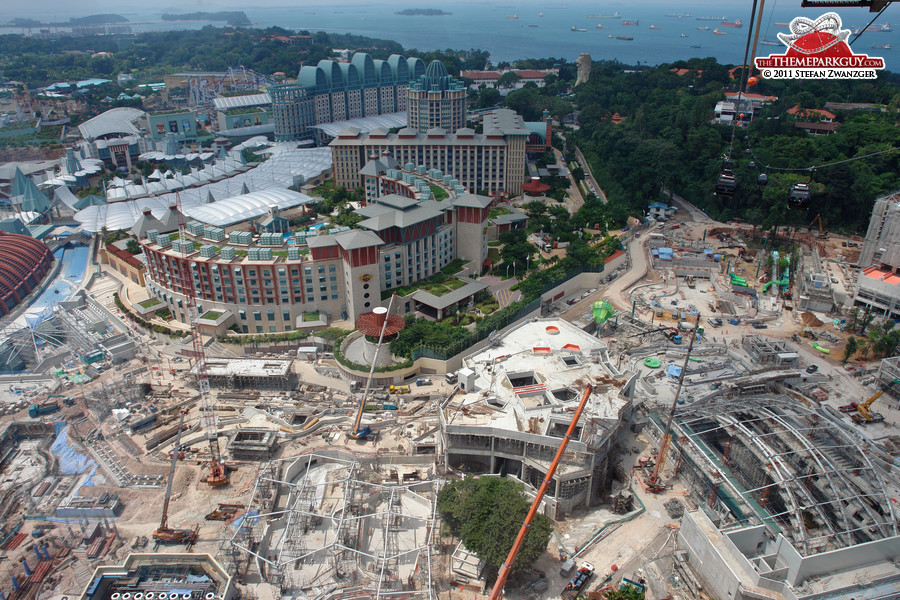 Resorts World Sentosa on the left, Equarius Water Park on the right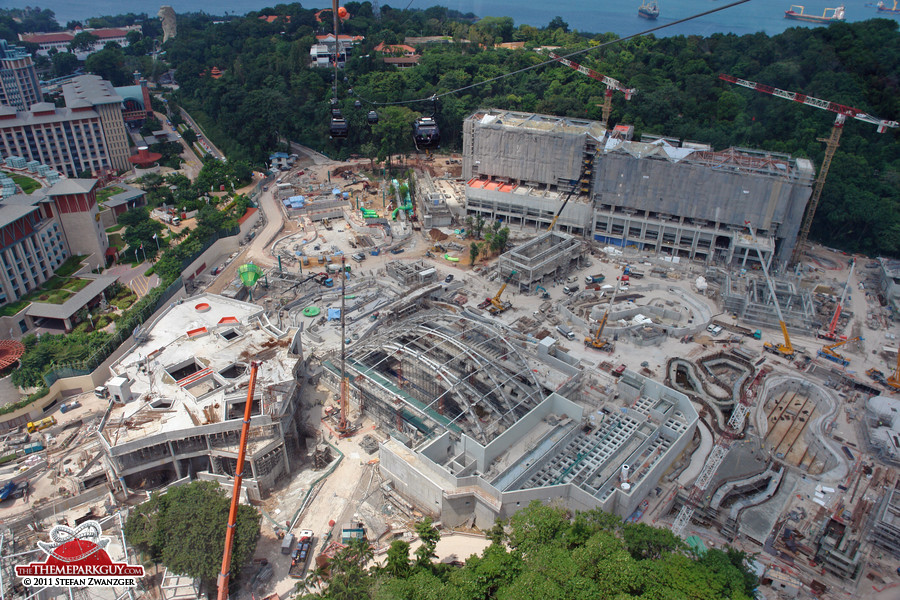 Equarius Water Park on the left, Equarius Hotel on the right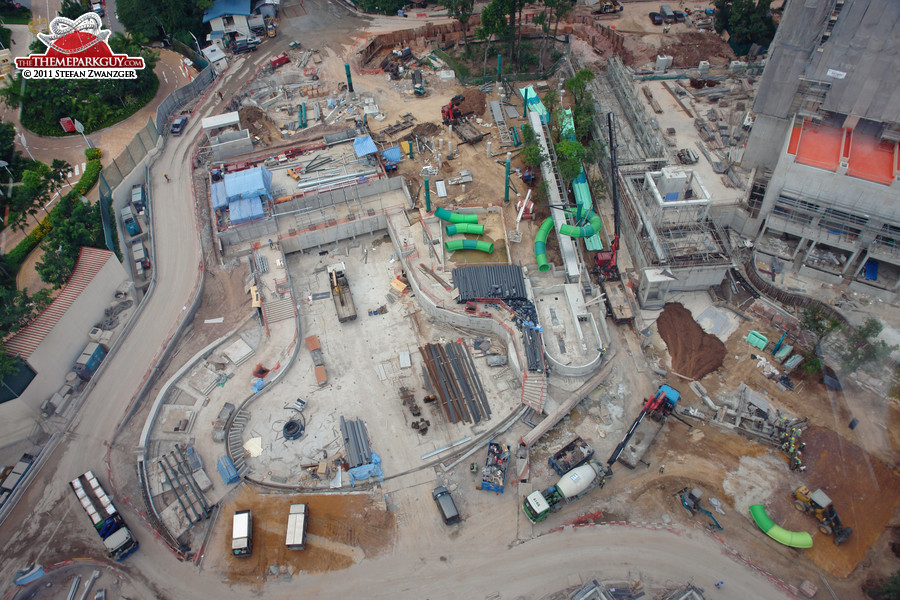 Wave pool in the making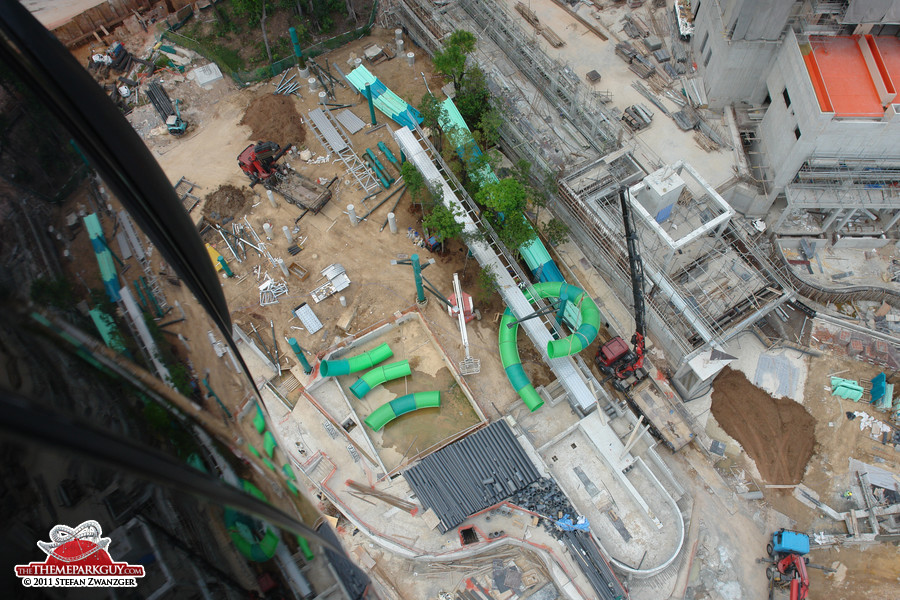 Slide parts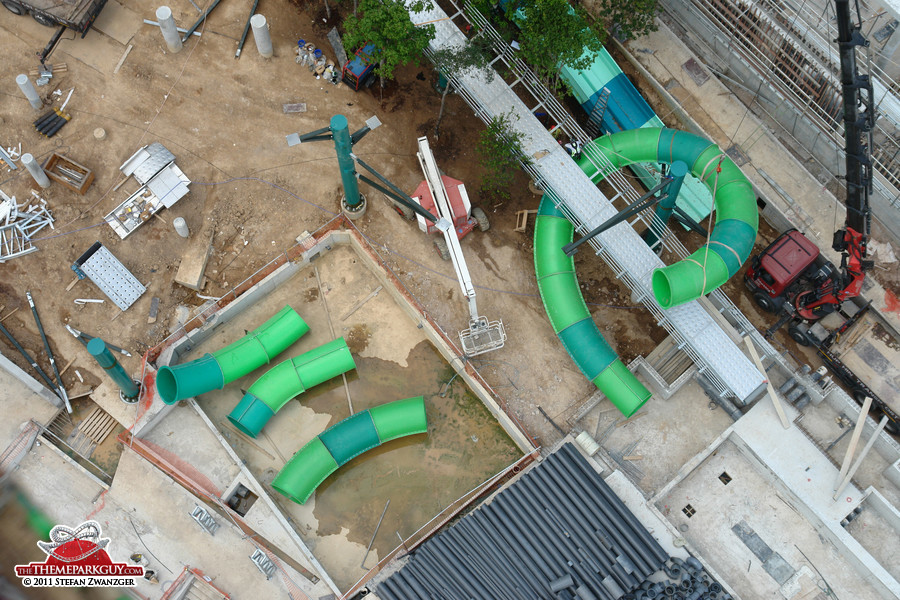 Close-up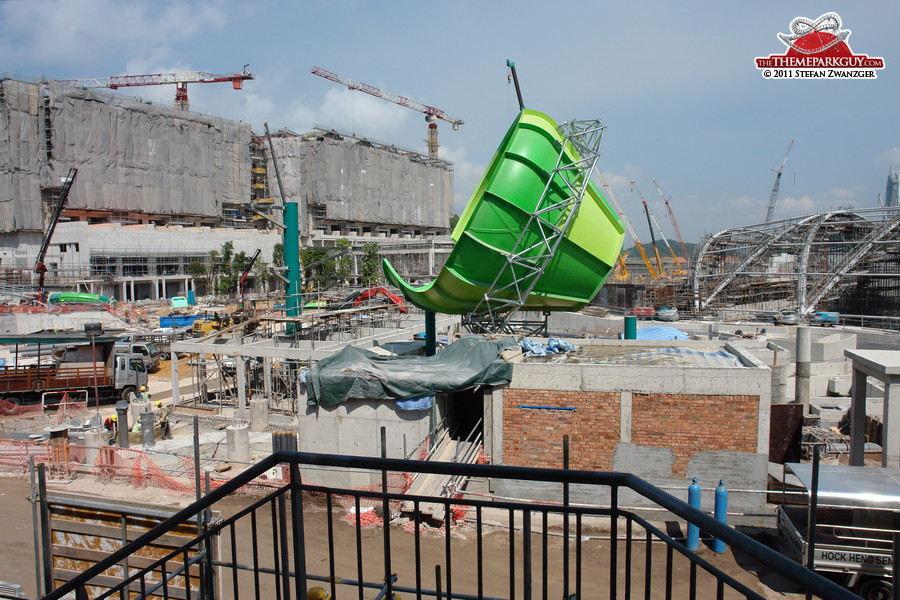 The funnel slide you wouldn't wanna slide - yet!
Construction Update
October 03, 2008
Equarius Water Park is a development within Resorts World Sentosa close to Universal Studios Singapore. I love the idea of water slides meandering through untouched trees in a real jungle.
It is set to open in 2010 or 2011. At the time of my last visit no visible construction was taking place yet.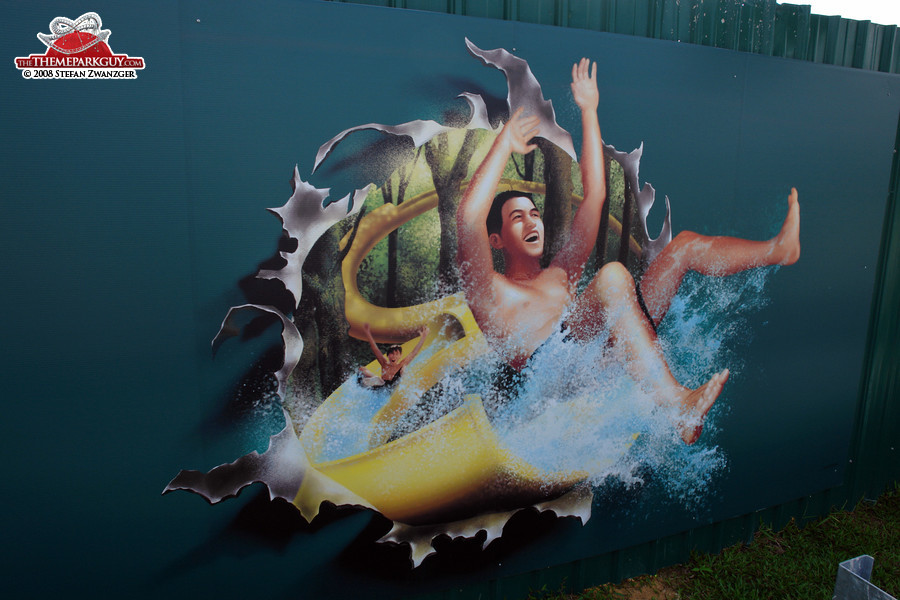 Equarius Water Park concept art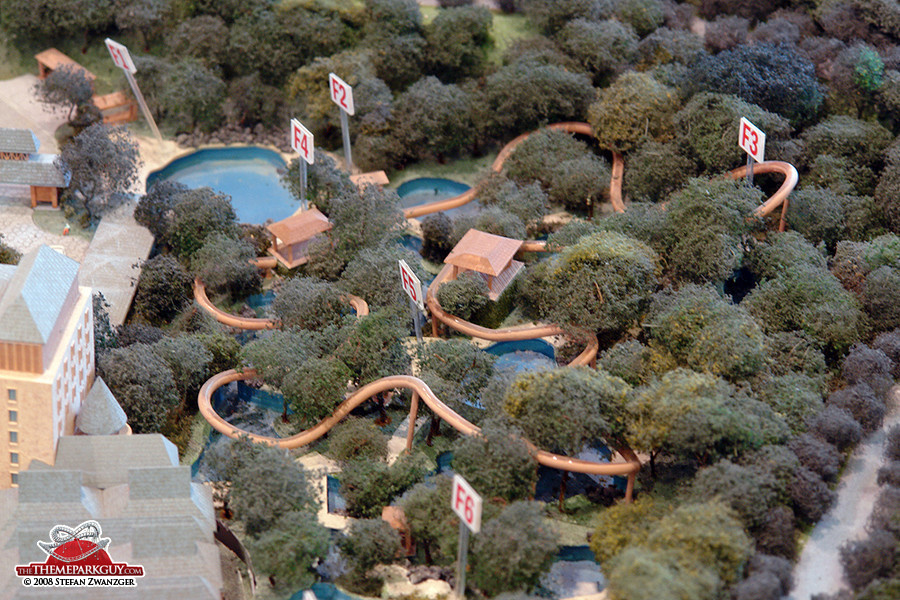 Equarius on the Resorts World model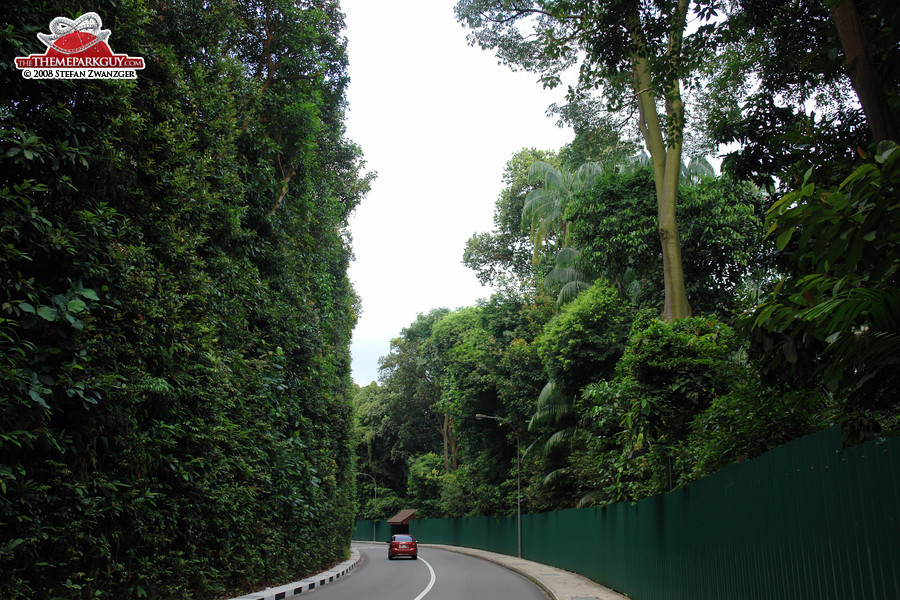 Sentosa road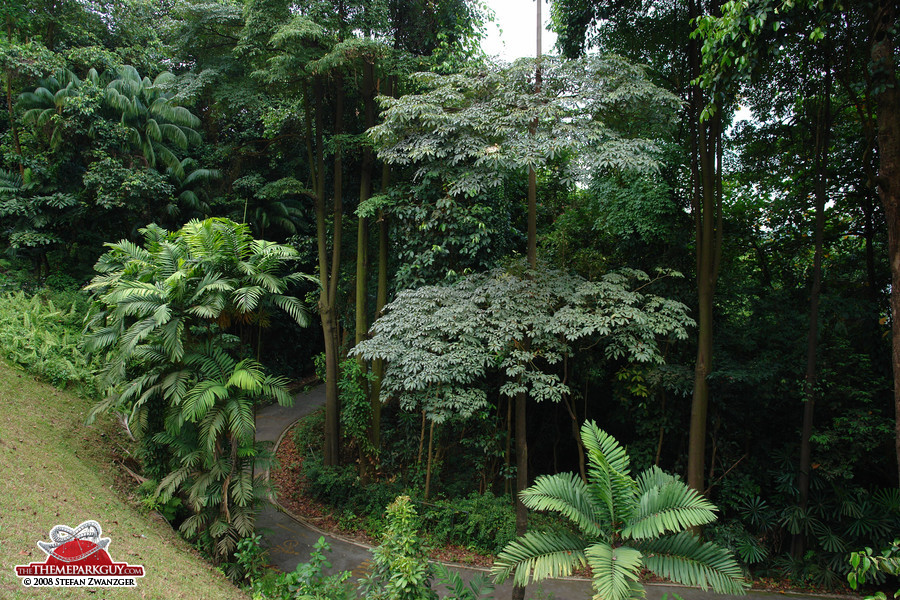 Dense tropical jungle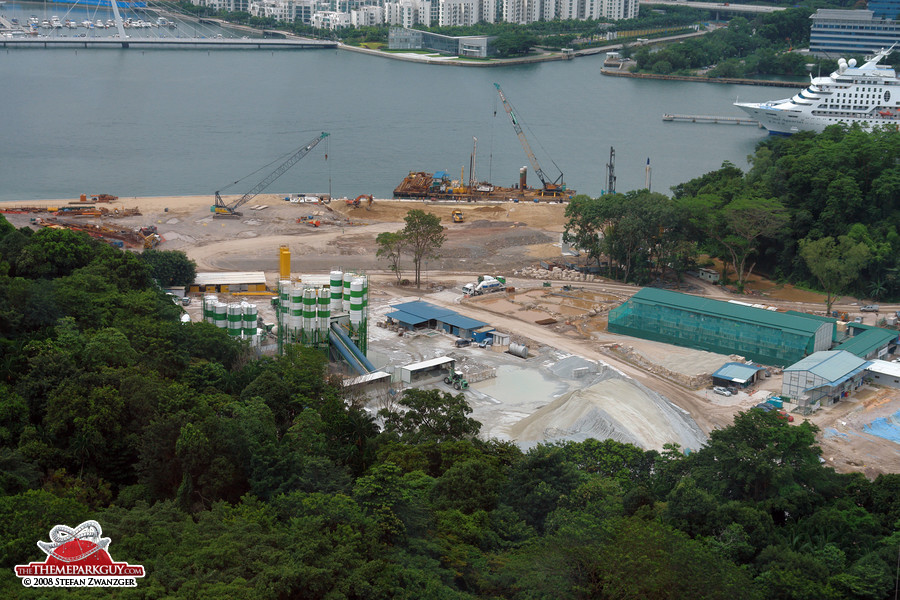 The future Equarius location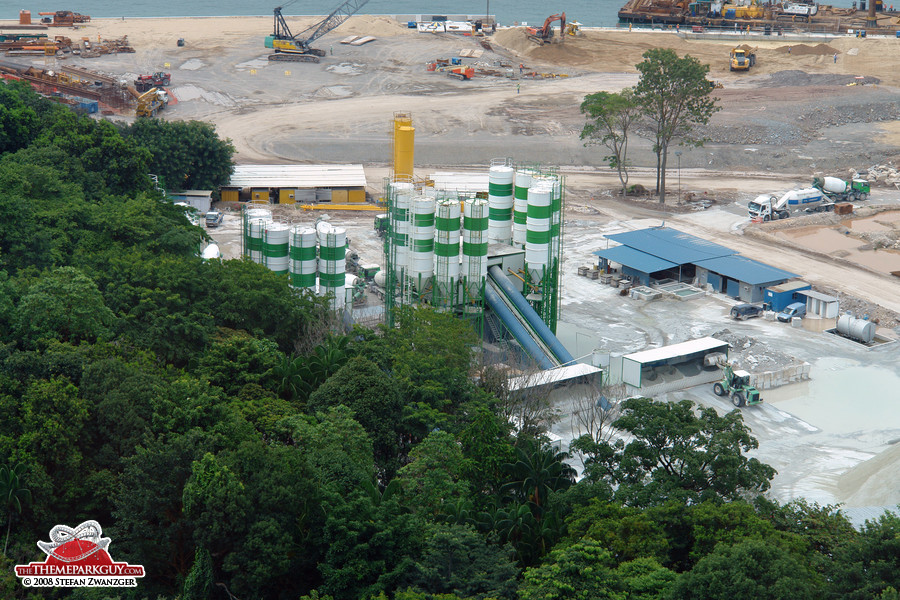 Nothing there to date