Can you contribute? More construction updates here!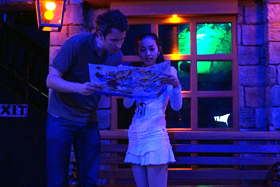 Review
Bandung looks like Cambodia, with Hong Kong style shopping malls in between. Starving cats on non-existing sidewalks, surface cables galore, shanty homes, waste water channels, and then... King Kong, Gucci, and Chanel.
I won't attempt a socioeconomic study of what went wrong here, so let's take a look at Trans Studios Bandung on its own merit: and it's surprisingly great! Situated inside a first-rate shopping mall, the indoor theme park sports a Universal Studios-like atmosphere (the future Universal Studios Moscow may look and feel like this), with meticulous theming throughout, a thrilling outdoor roller coaster, and a superbly atmospheric ghost train, one of the best I have ever encountered. Everything went right in here.
...And everything went wrong out there: once you leave the gleamy mall behind, it's back to the reality of starving cats, surface cables and shanty homes. What would you do with your Chanel bag there?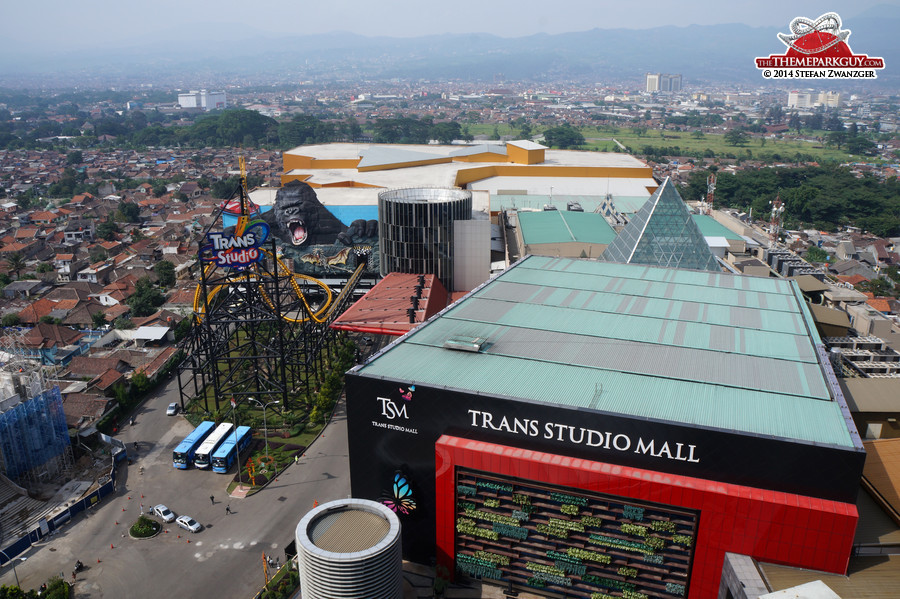 Trans Studio Bandung mall and theme park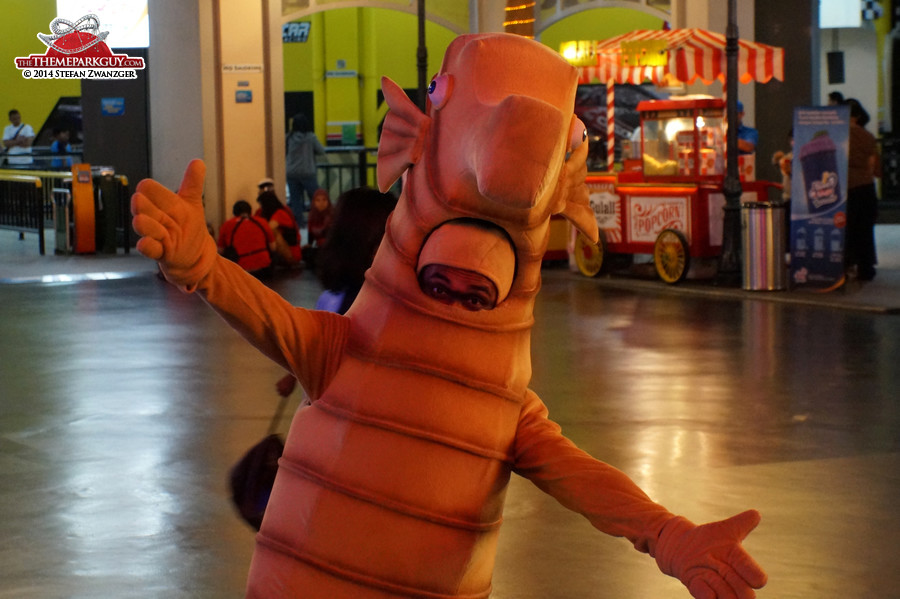 Love me!!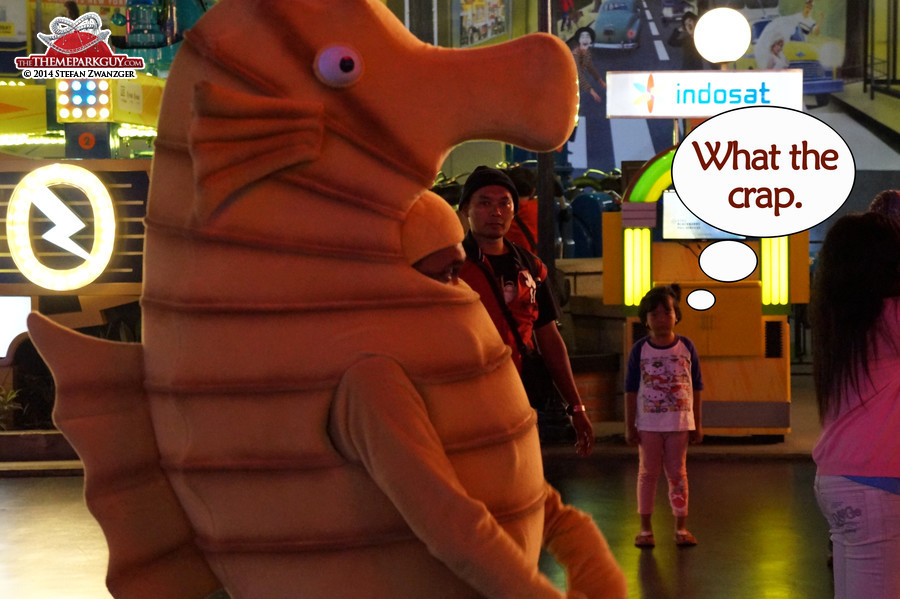 An honest opinion
Universal Studios-inspired facades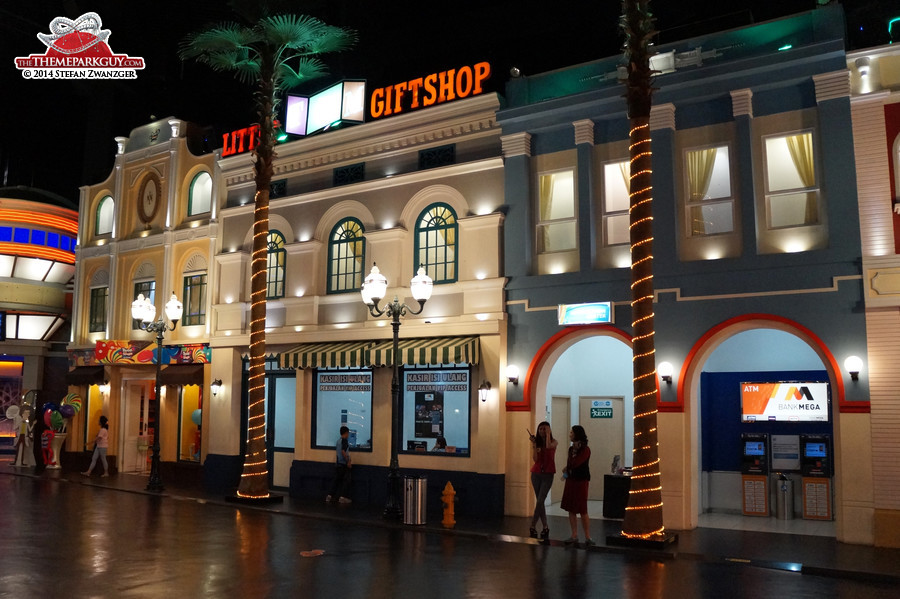 Done well!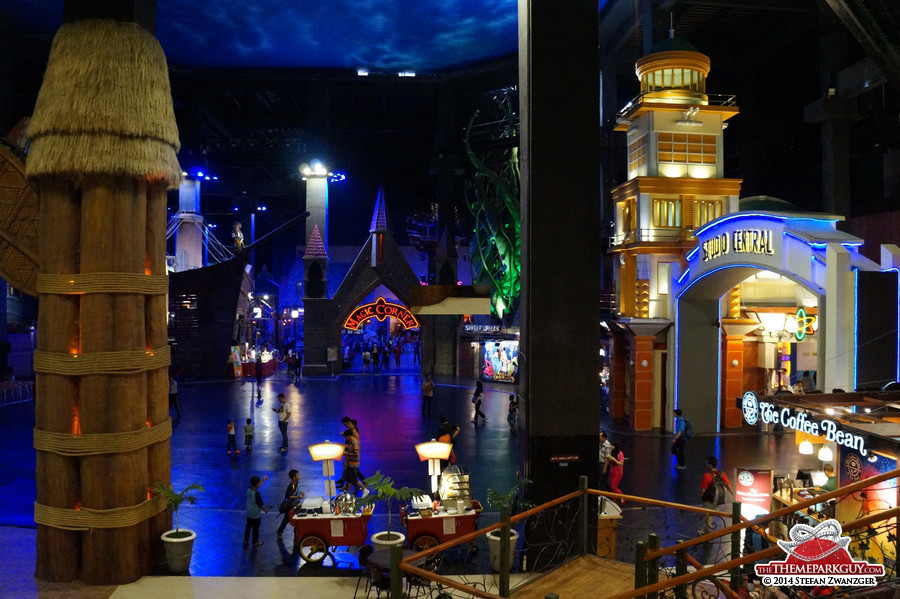 Trans Studio Bandung indoor theme park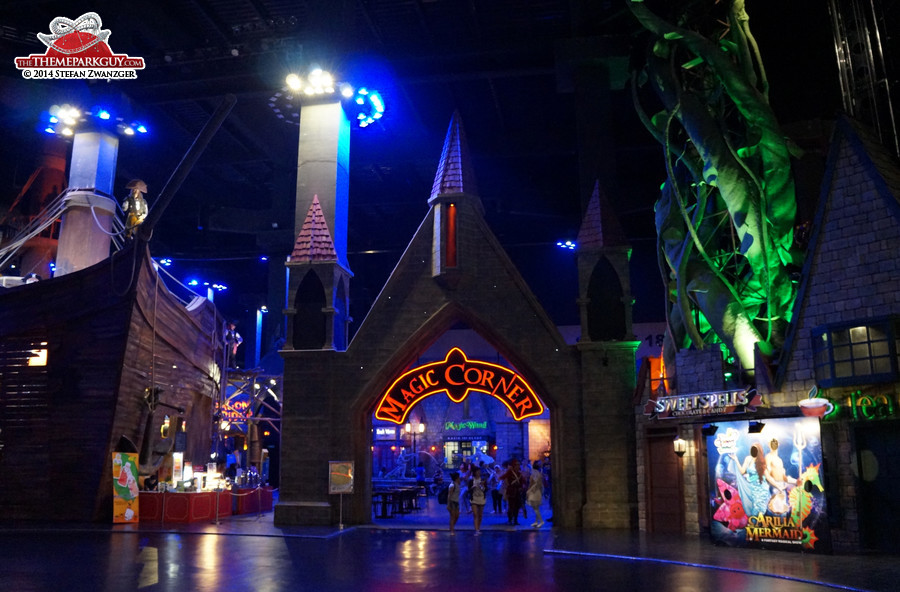 Magic Corner section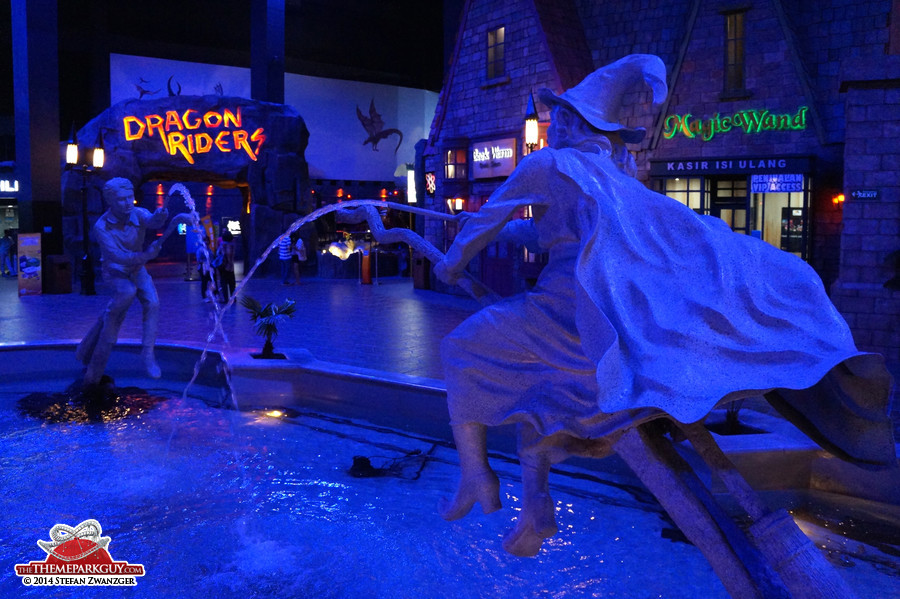 Harry Potter, without the glasses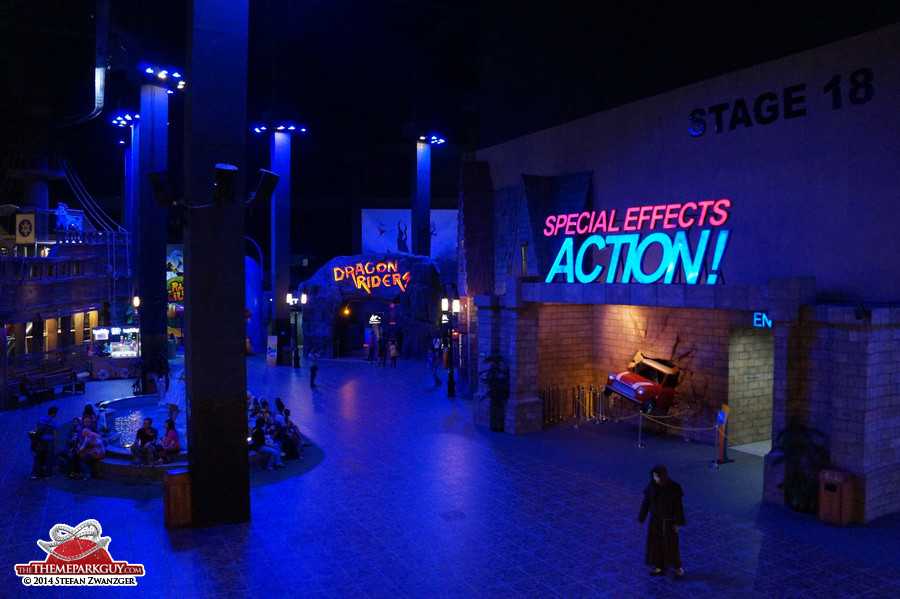 Great theming all around!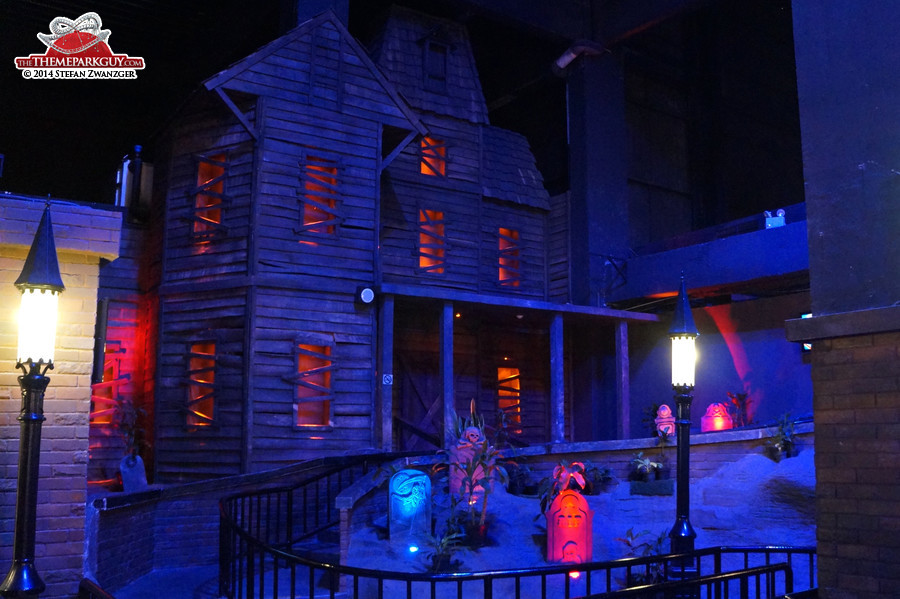 Ghost train entrance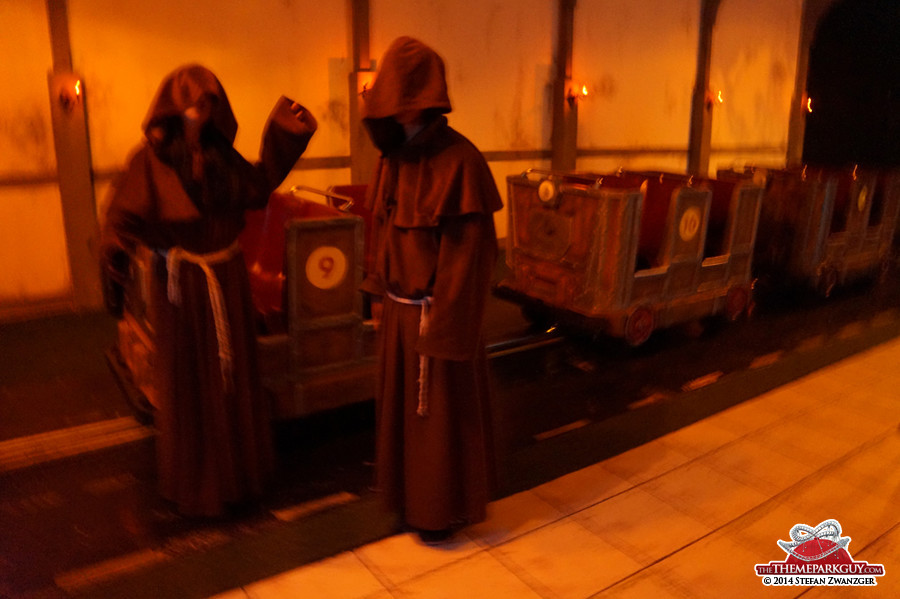 This inconspicuous ghost train...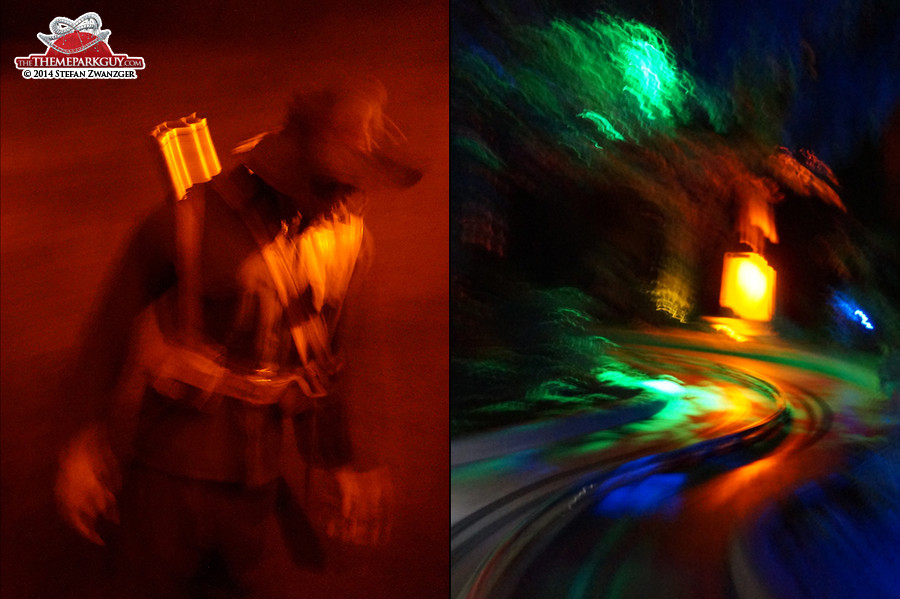 ...is one of the best and most atmospheric I have ever encountered, anywhere!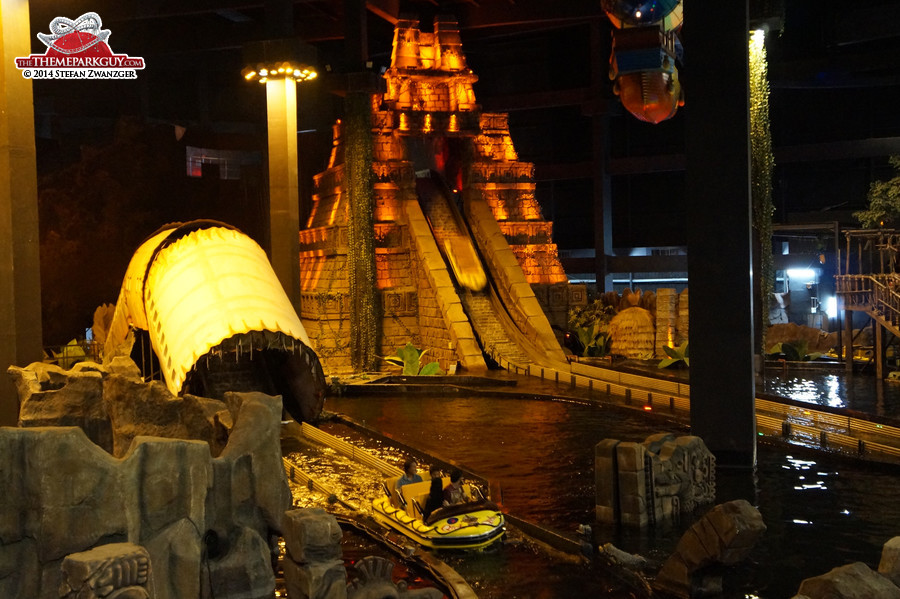 Mayan-themed flume ride
Jungle Cruise ahoy!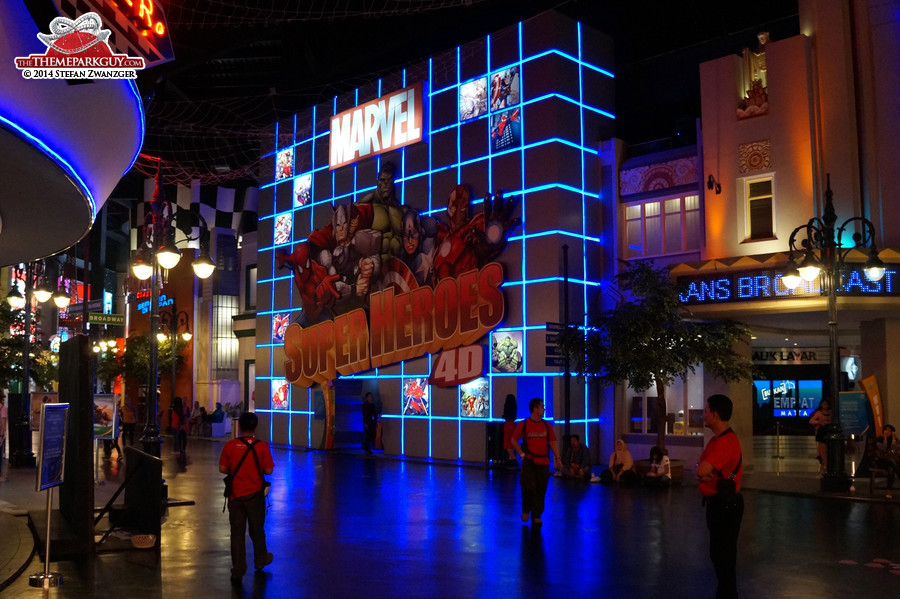 Marvel 4-D cinema attraction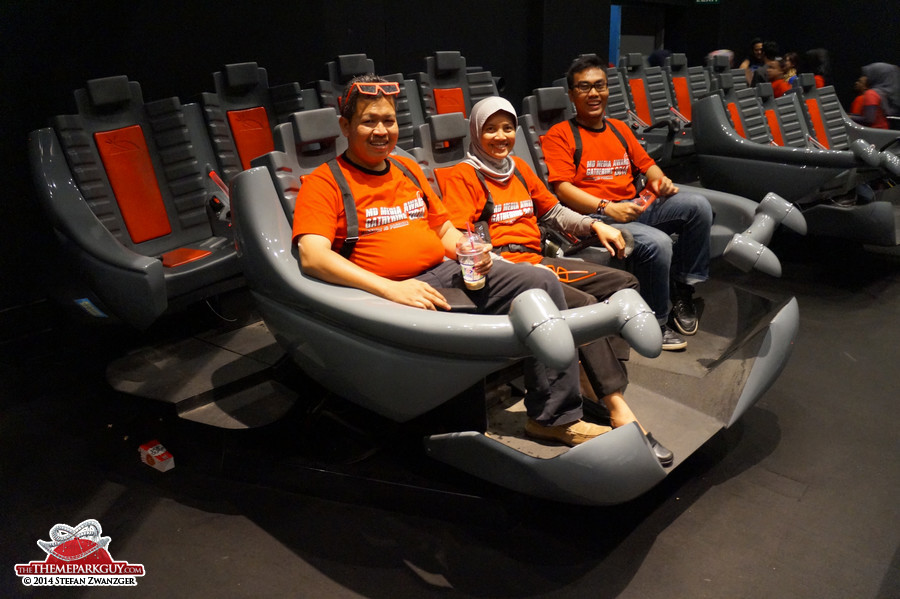 It's just a mediocre ride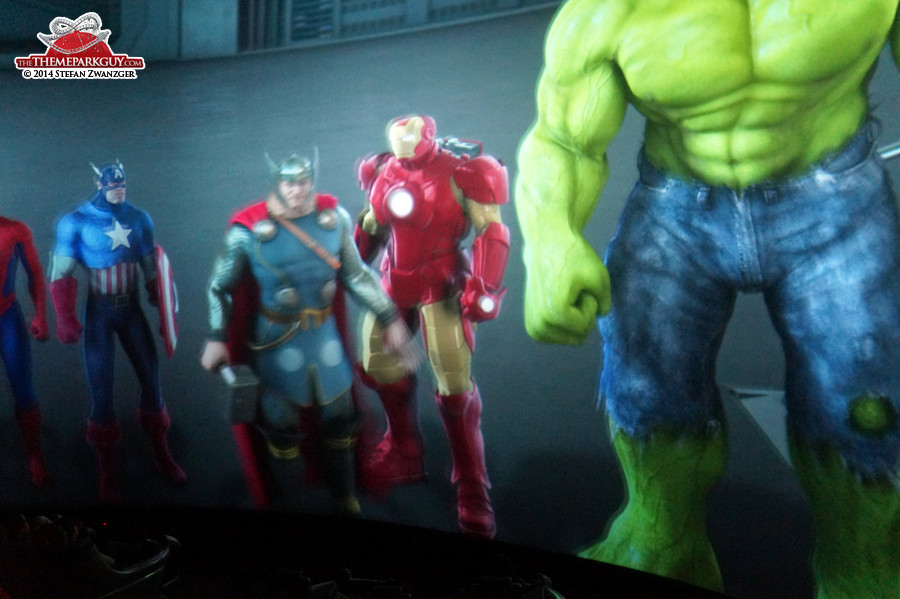 Featuring all the superheroes you can think of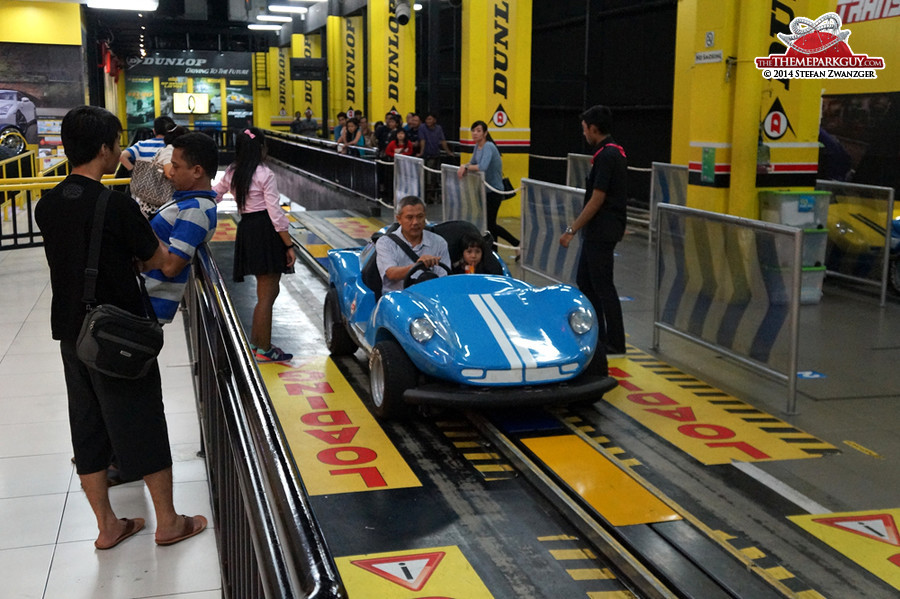 Autopia for the kids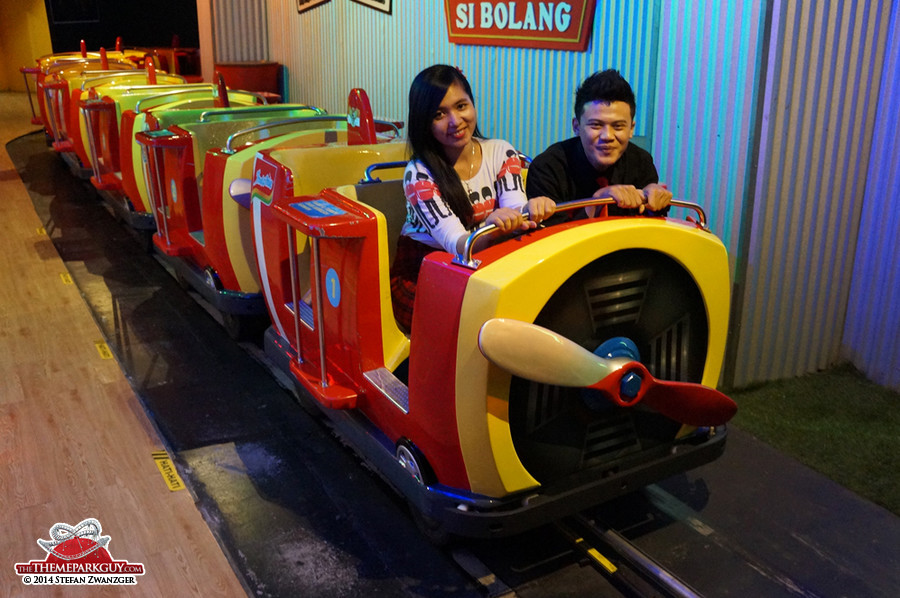 And here's the equivalent...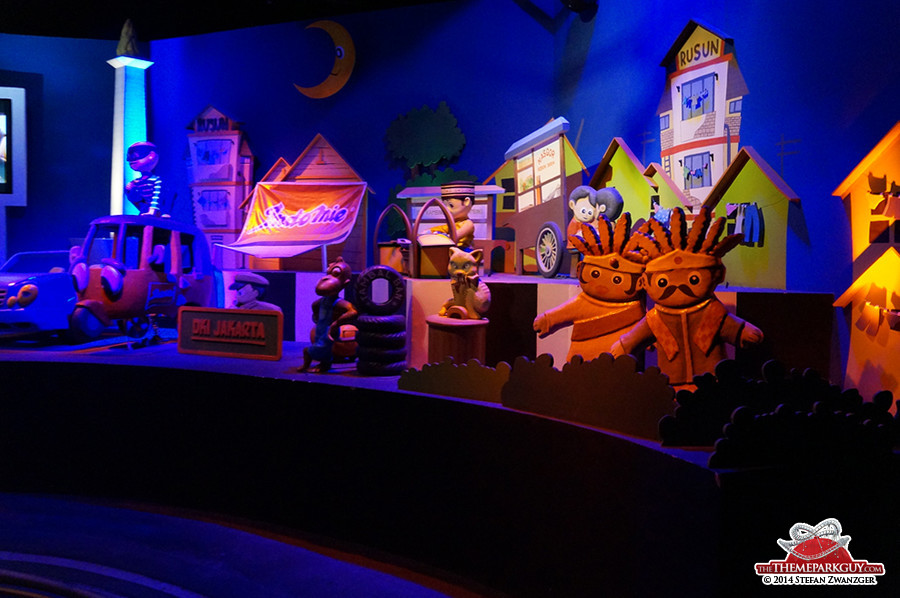 ...to Disney's It's a Small World!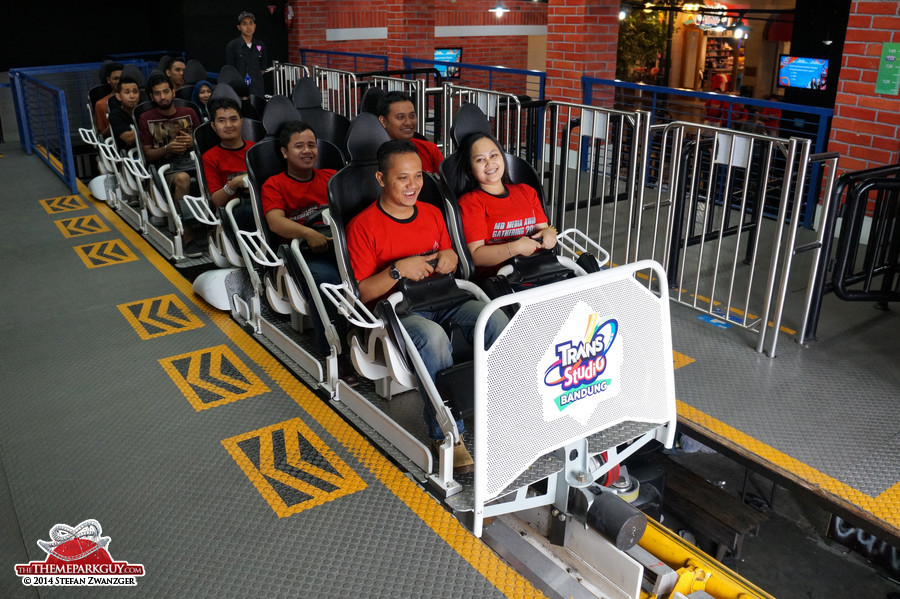 Roller coaster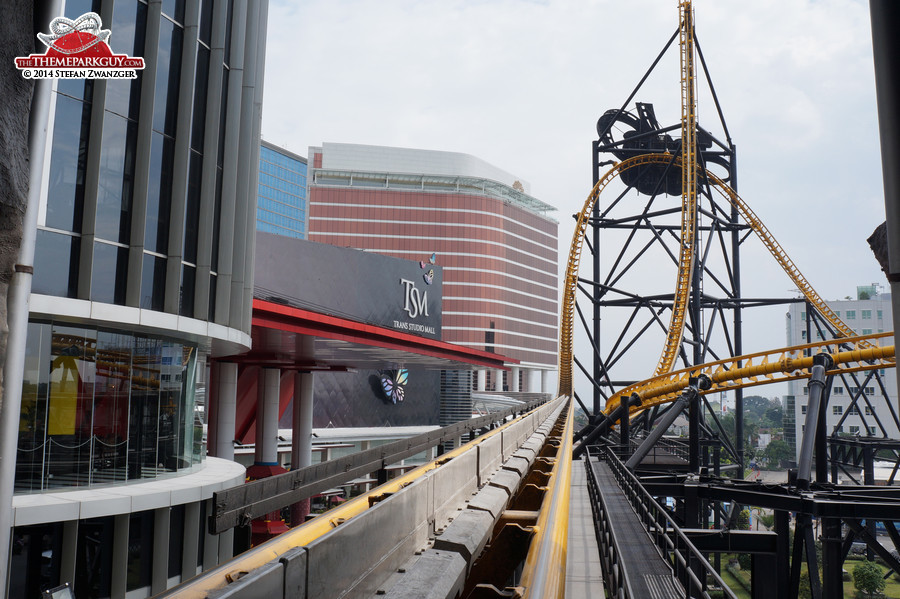 The only ride that lets you breathe some (fresh) air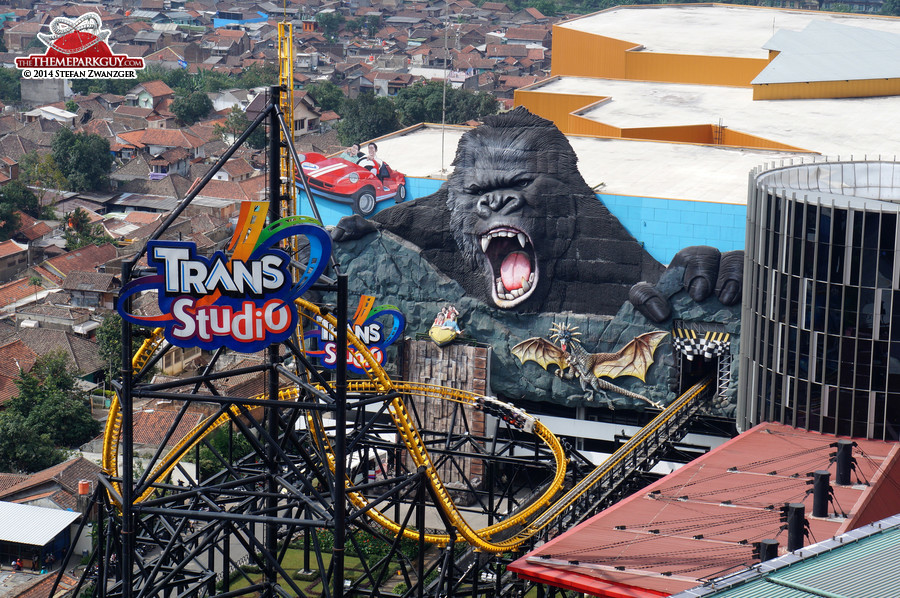 King Kong, with coaster in action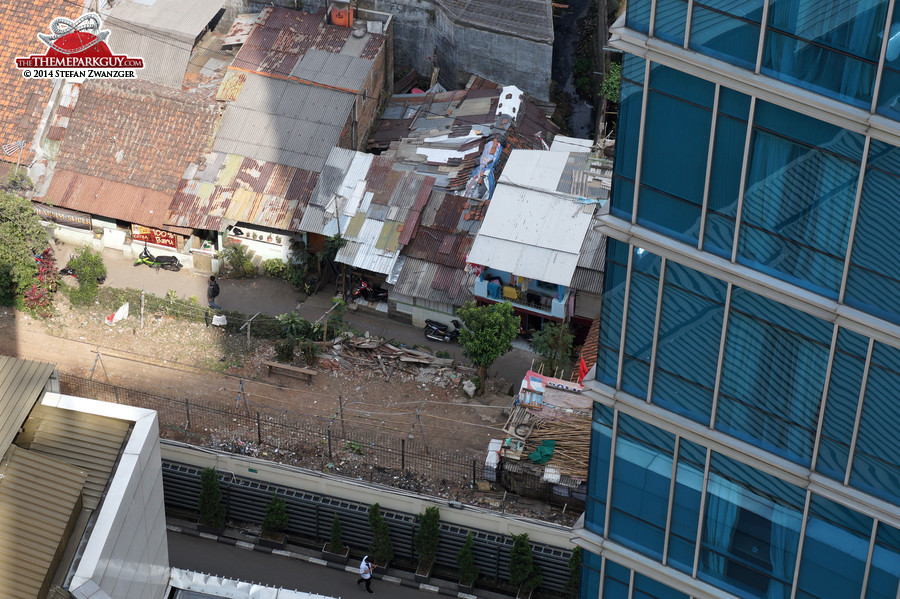 The reality beneath the gleamy mall