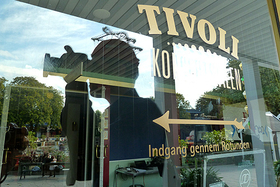 Review
This grandpa of amusement parks was already ancient when Disneyland was just a twinkle in Walt's eye. In fact, it may have even helped put the twinkle there - Disney is rumored to have been inspired for his very own venture after visiting here on tour after the Second World War.
Tivoli Gardens is 112 years older than Disneyland and even 43 years older than Neuschwanstein Castle. It's charming and clean, with lots of restaurants, gardens and a few thrill rides (a looping coaster and a high and windy chairoplane among the highlights); yet, compared to another old-timer - Sweden's Liseberg, 3-hour's drive North - it has failed to renew and reinvent itself the way its competitor did.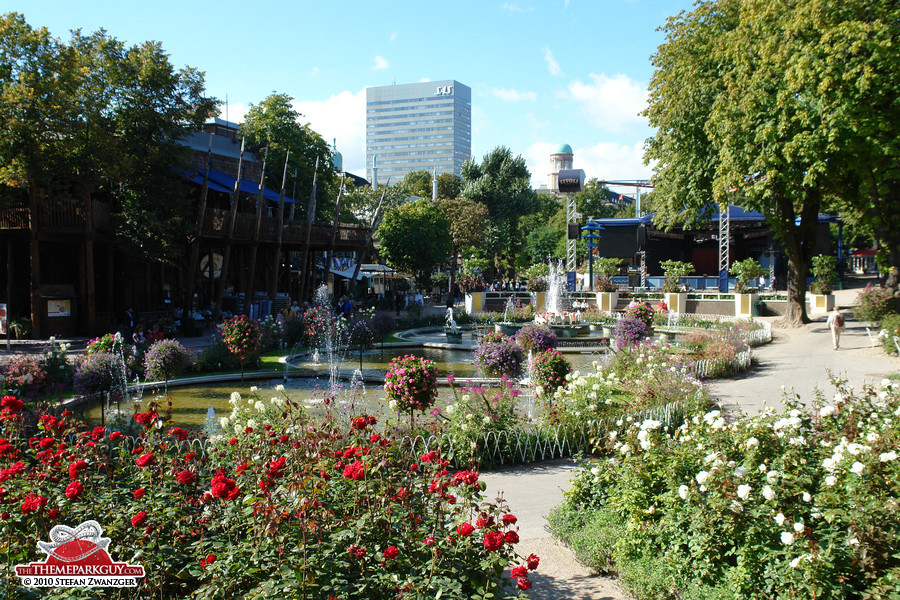 In the center of Copenhagen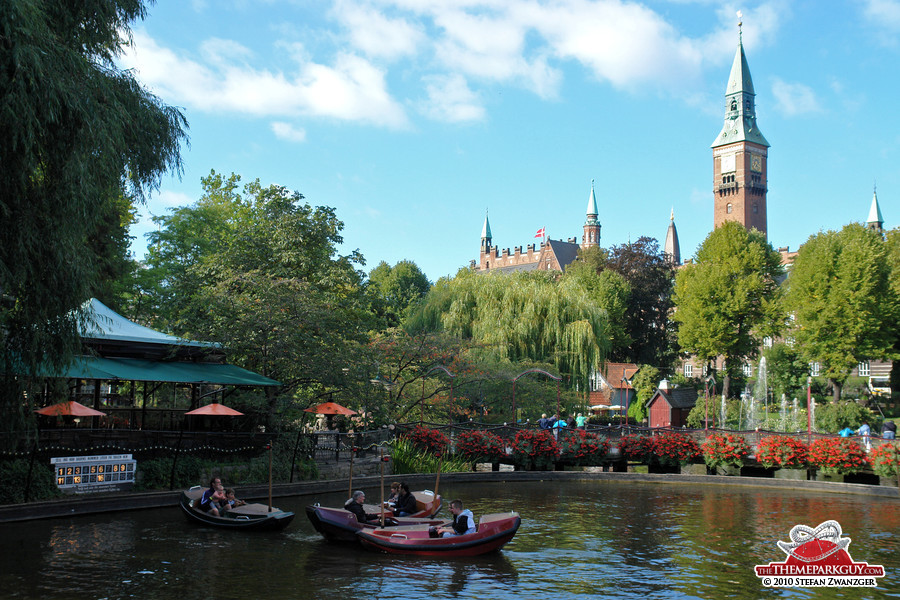 Tivoli Gardens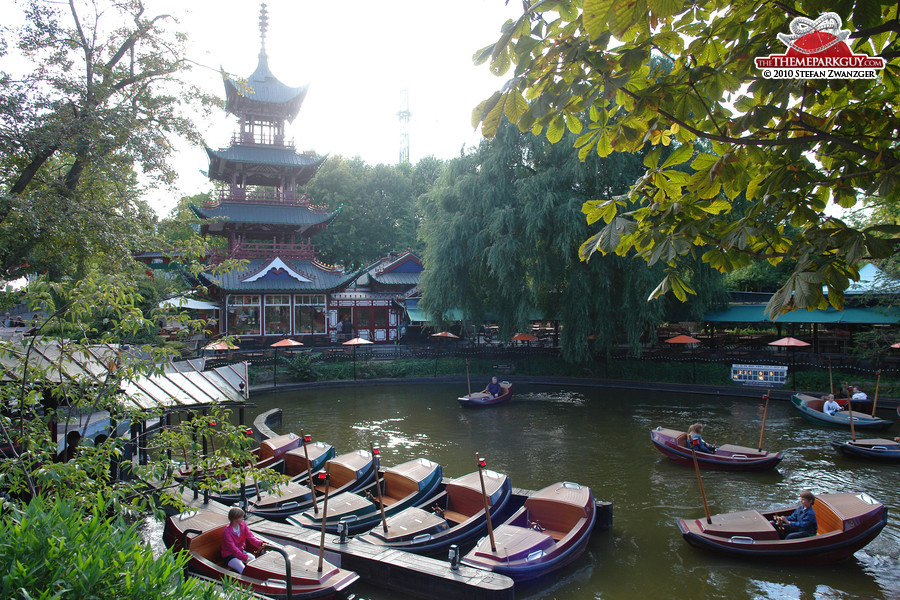 A well-manicured theme park from the Stone Age (opened 1843)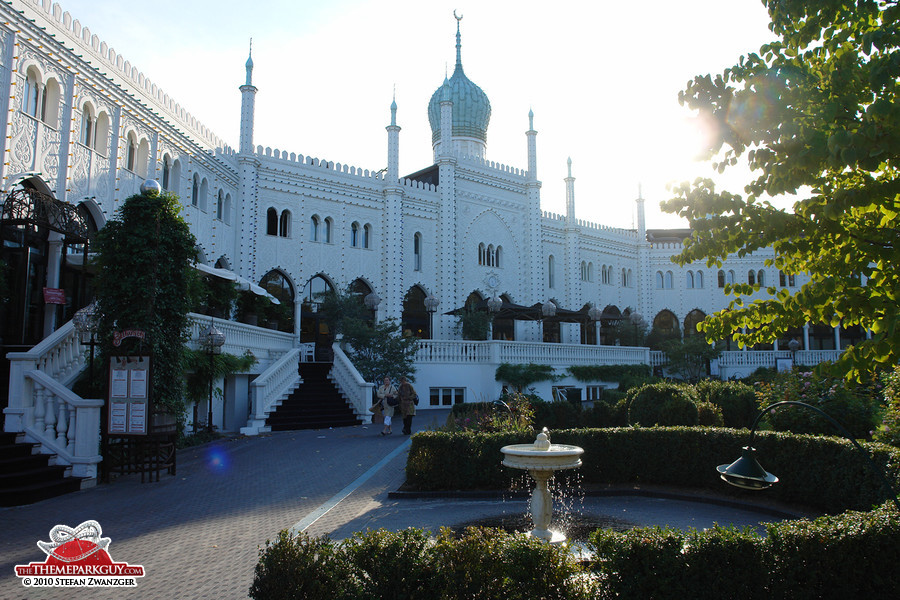 Tivoli Gardens setting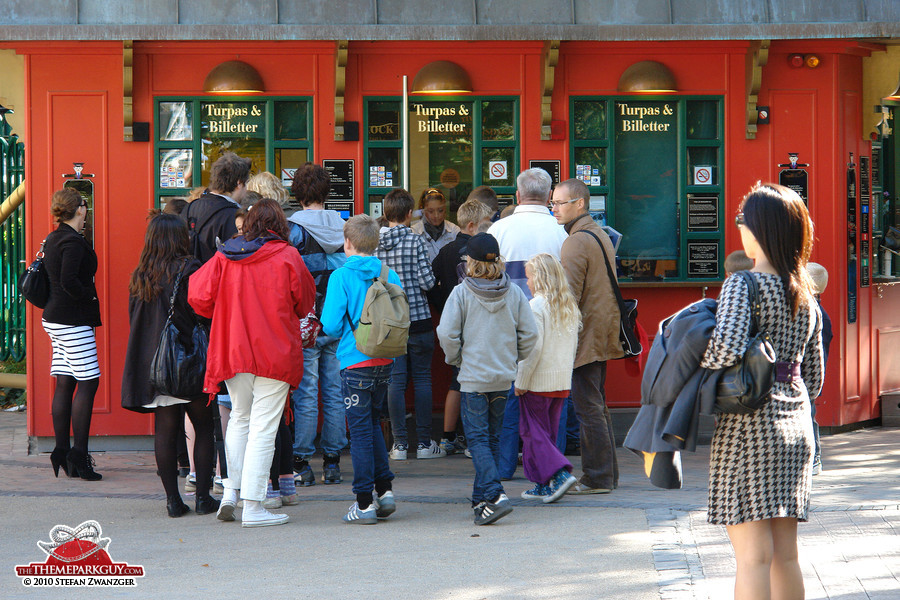 Queues to the ticket counters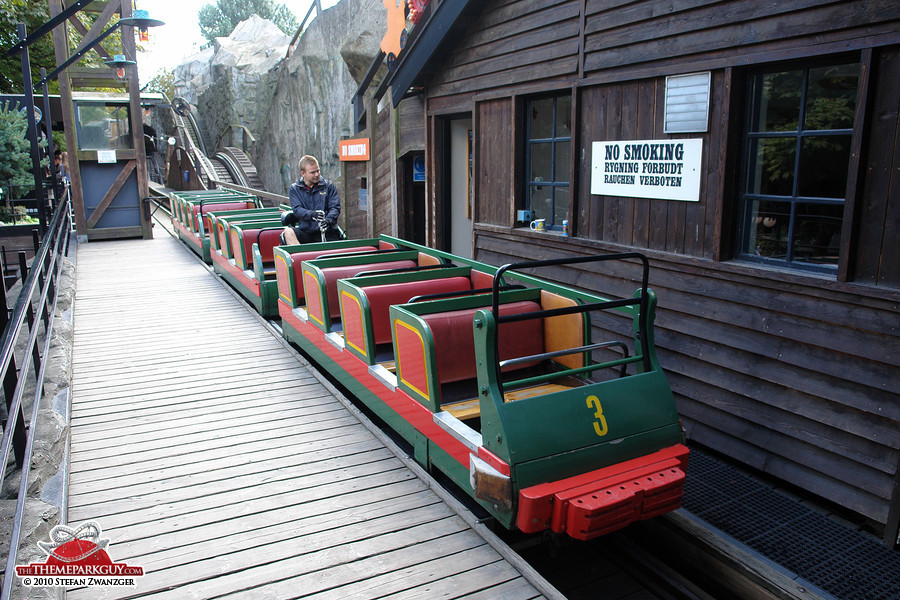 The grandfather of Big Thunder Mountain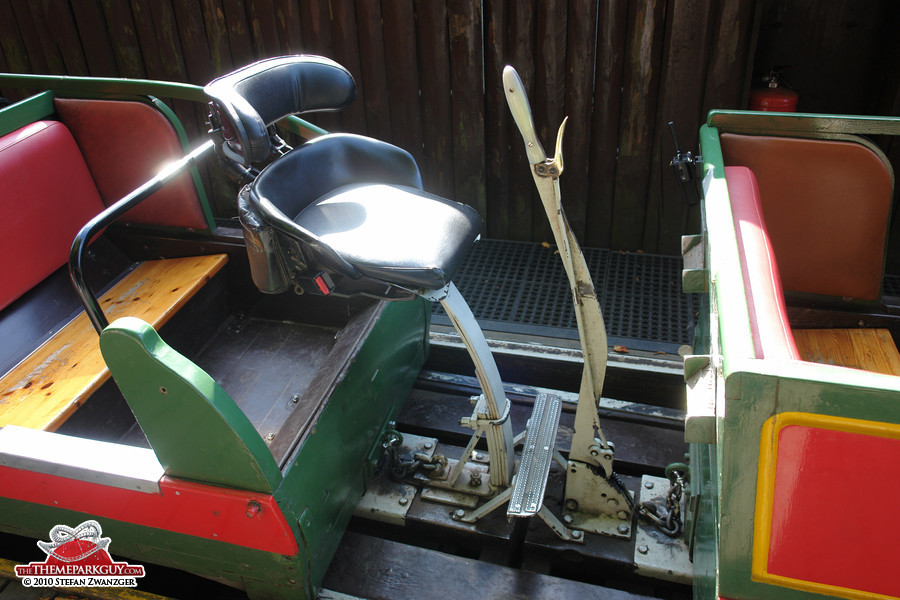 Stone Age coaster hand brake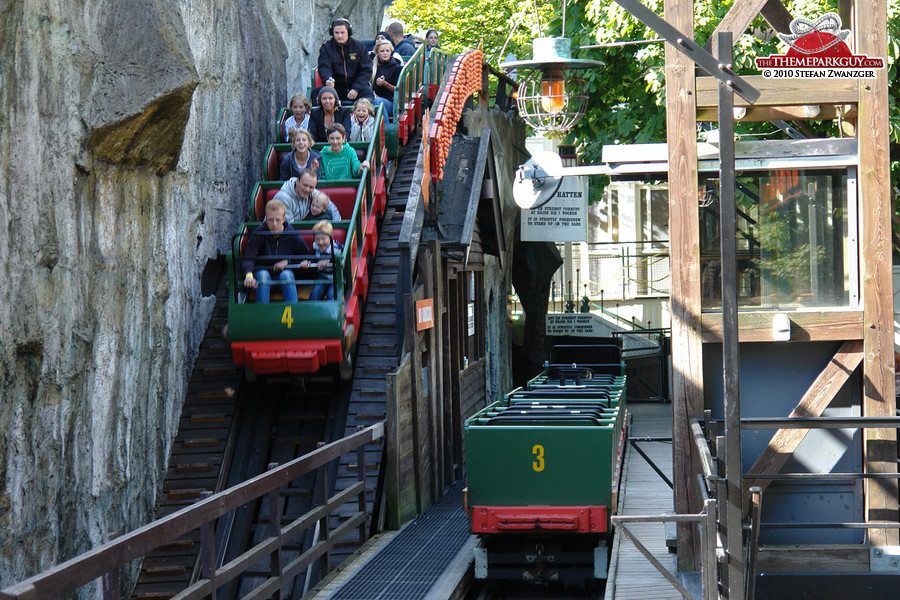 Stone Age coaster in action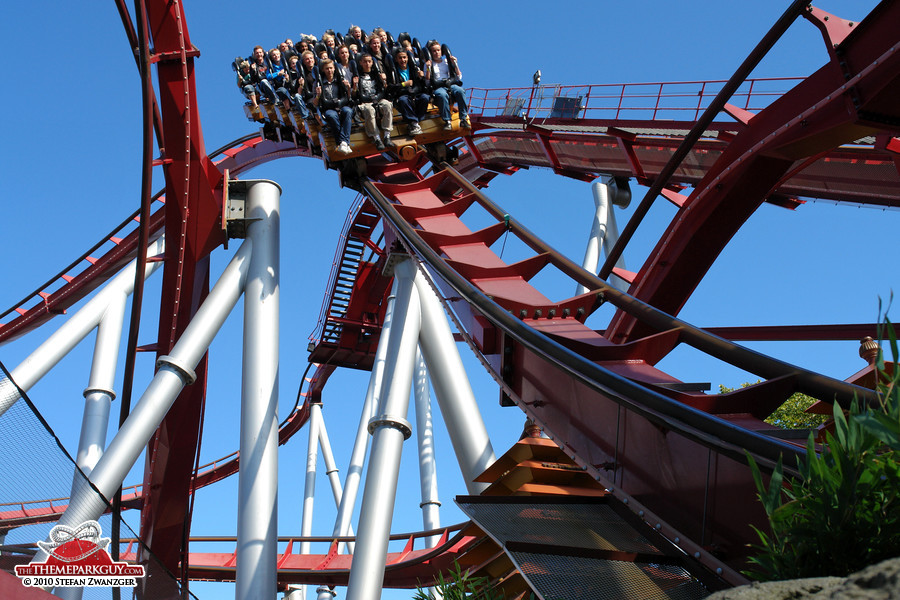 New thrill roller coaster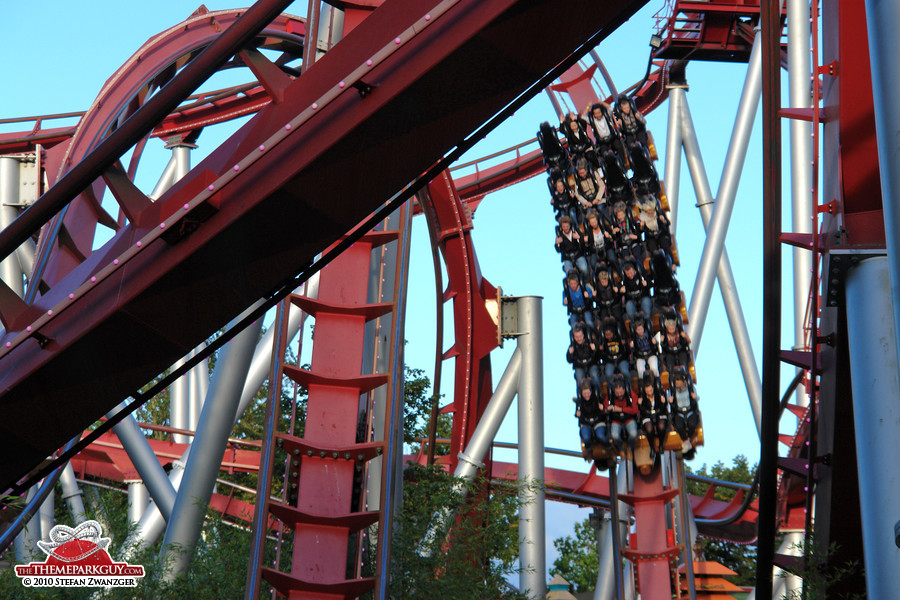 State of the art enjoyment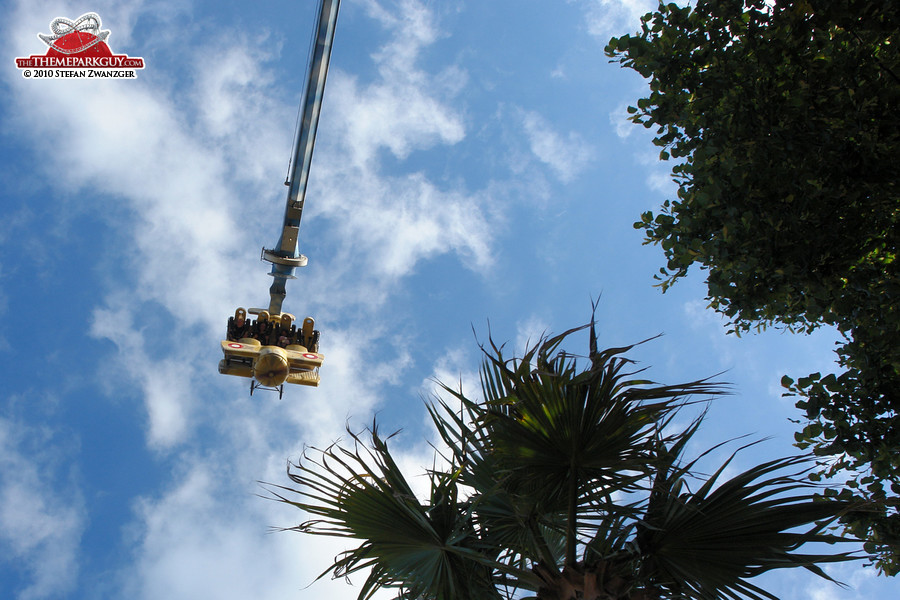 Look, above you!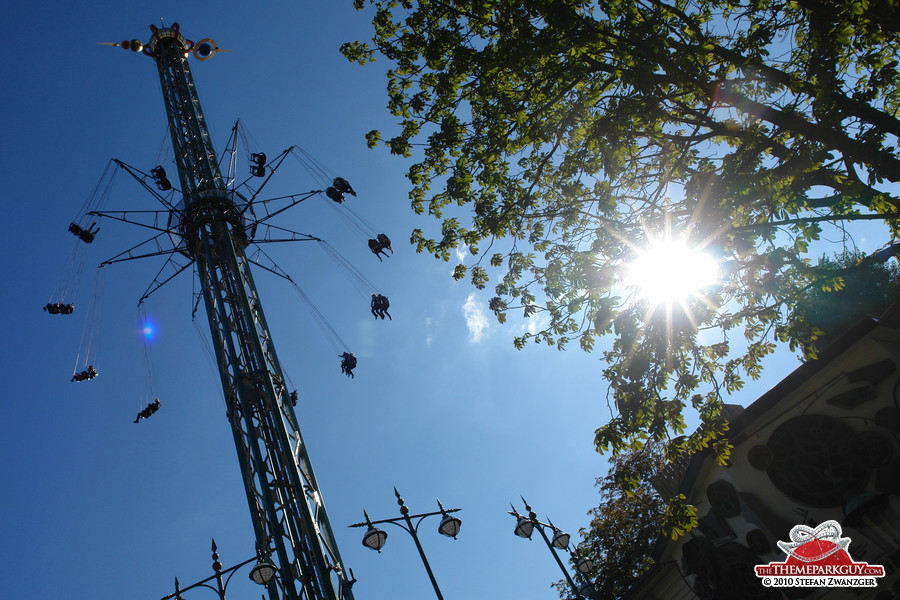 Super-high chain carousel, also called chairoplane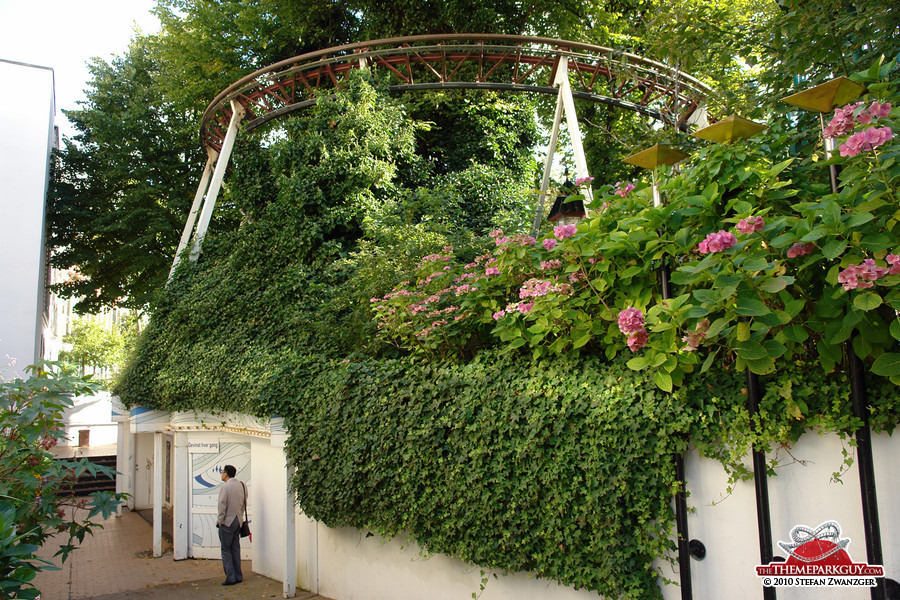 Coaster backstage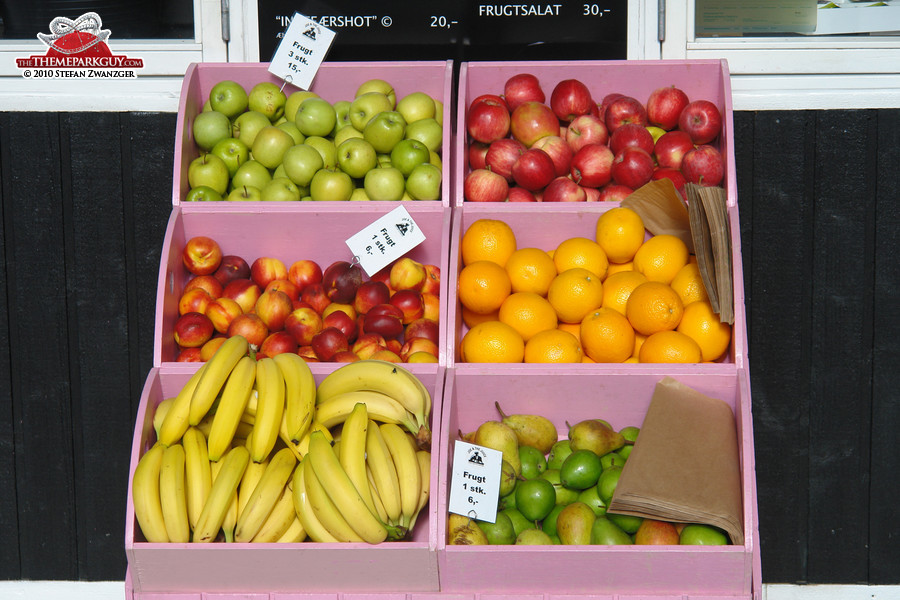 Fruit. You don't come across that very often in American parks!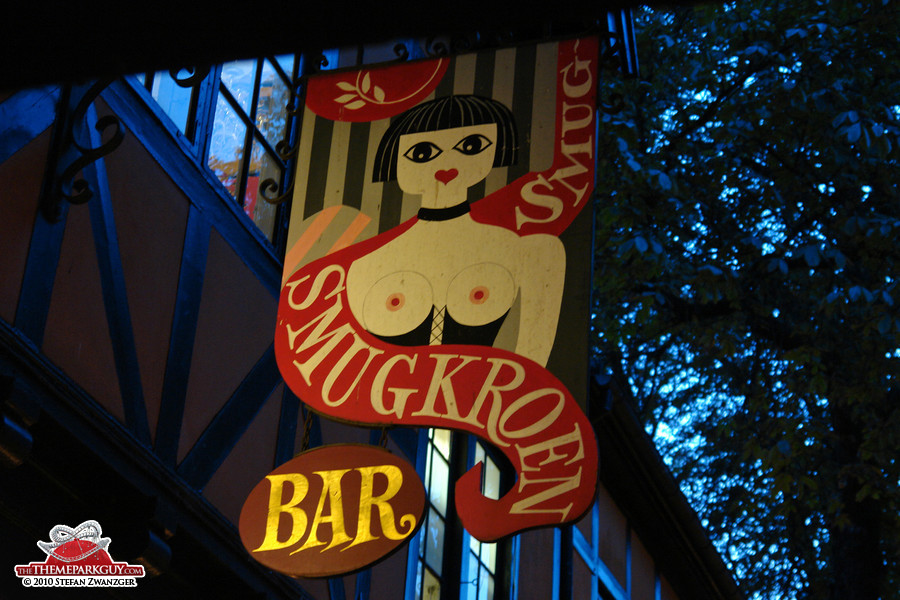 Tivoli bar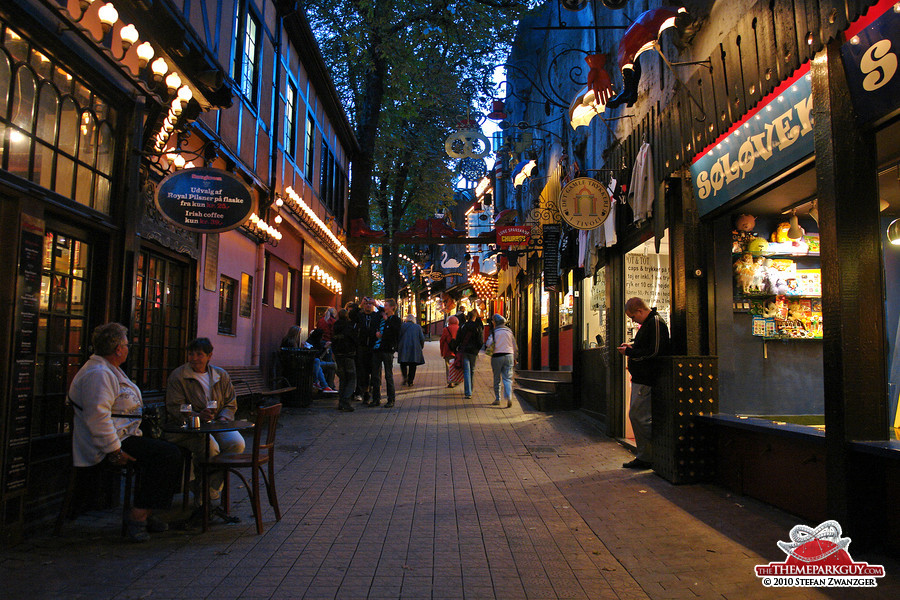 Tivoli Gardens romance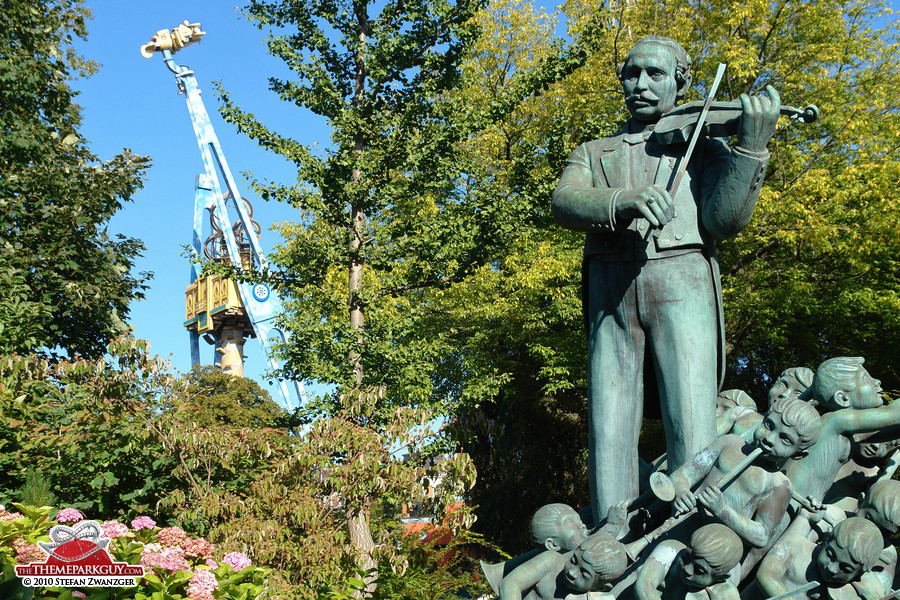 Contrasts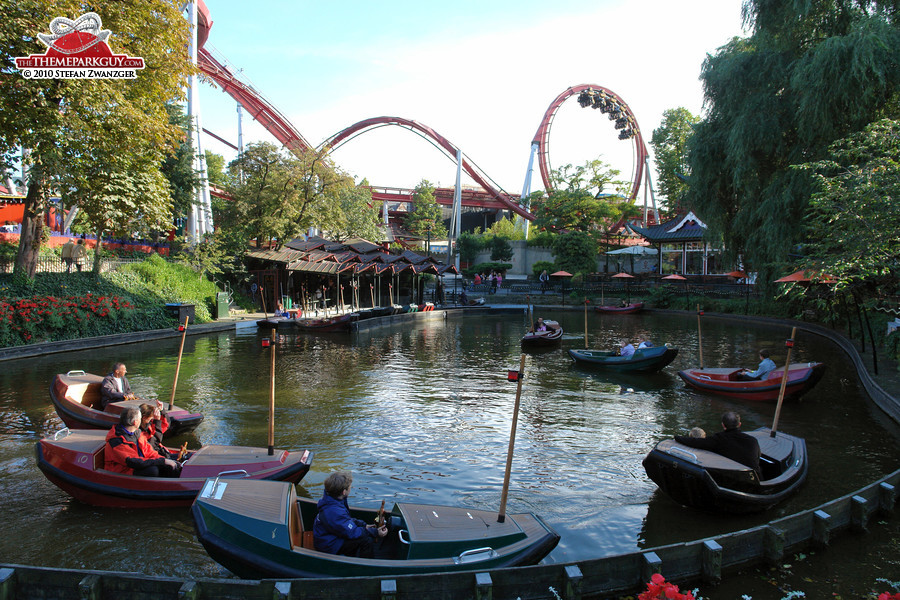 Tivoli Gardens in Copenhagen