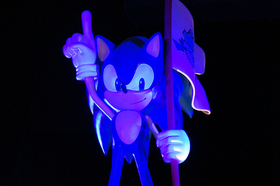 Review
This 2009-opened Japanese indoor theme park in the 'Dubai Mall' looks, feels and smells more like a gambling house than a theme park.
Highlight is the spinning roller coaster on the upper floor which is a bit short, but great fun and very smooth. The Indiana Jones inspired 'Jungle Adventure' simulator ride next door is better than I expected, but I recommend taking the coaster for another spin or two instead.
Try to avoid the queues on Friday and Saturday!
Visit

for daily theme park construction updates worldwide