Review
Las Vegas once played host to a Wet'n Wild water park, an MGM theme park, a Star Trek ride at the Hilton and an IMAX flight simulator at the Luxor.
They are all gone.
Remains of its theme-parky past are the Stratosphere Tower with its three very good thrill rides on top (all playing with your fear of falling over the edge), a wild launch coaster at the Sahara (fun!), the yellow roller coaster at New York, New York (looks better than it is), an indoor theme park called 'Adventuredome' at Circus Circus (disappointing) and an aquarium at Mandalay Bay (good, but overpriced).
If you come to Vegas for the rides, stay at the value-for-money Stratosphere Hotel, enjoy the three thrill rides at the top and the coaster at the Sahara across the road. Skip the rest, and instead of gambling your money away, use it to book a ticket to Orlando or to Japan for a visit to the incredible Tokyo DisneySea!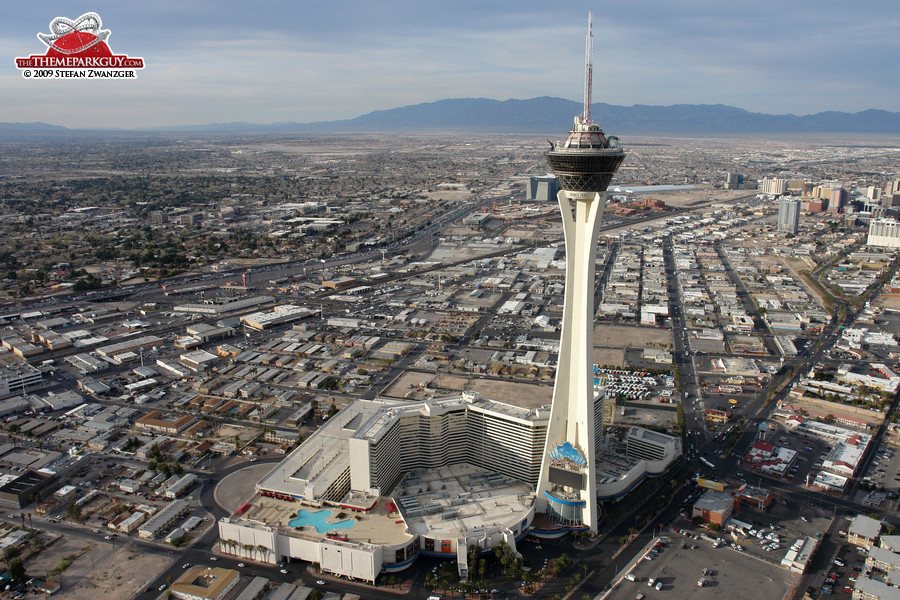 Las Vegas Stratosphere tower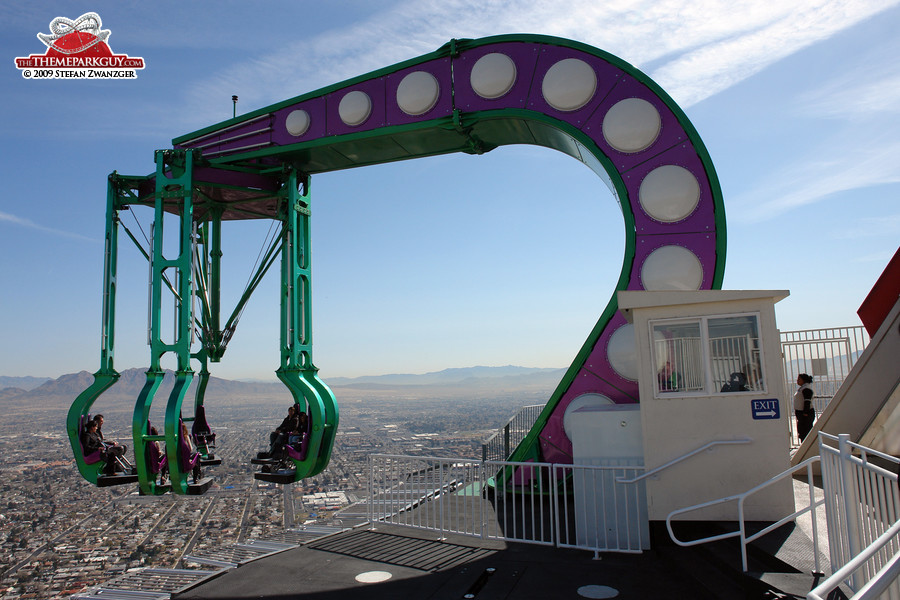 'Insanity' ride on top of Stratosphere Tower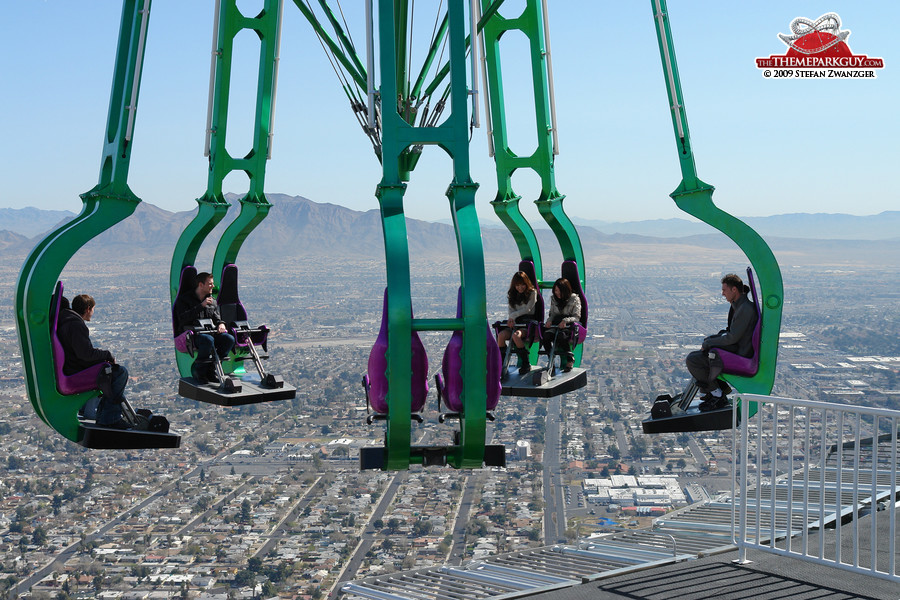 Sitting precariously over the edge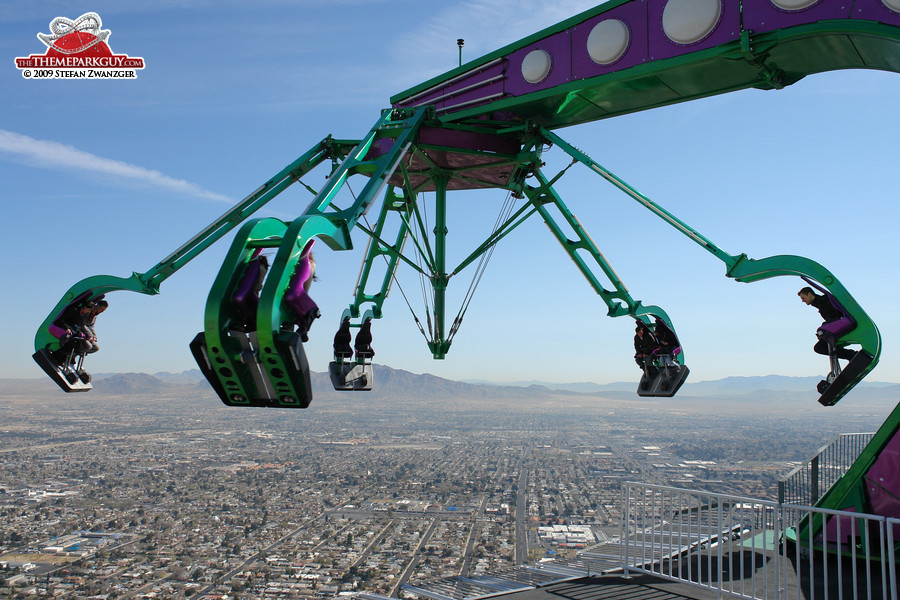 Spinning over the edge: the screams inside this ride are real!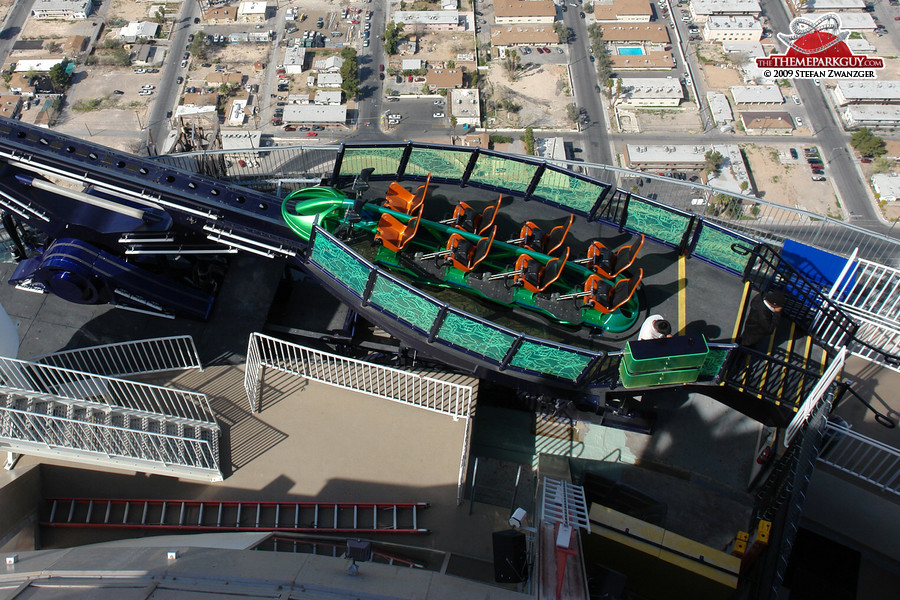 'X Scream' ride on top of Stratosphere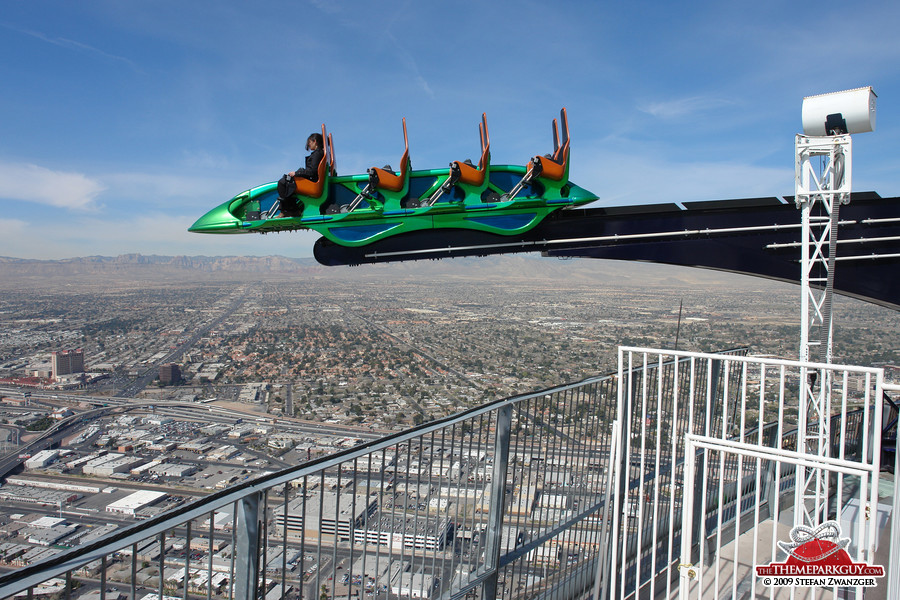 Dropping riders over the edge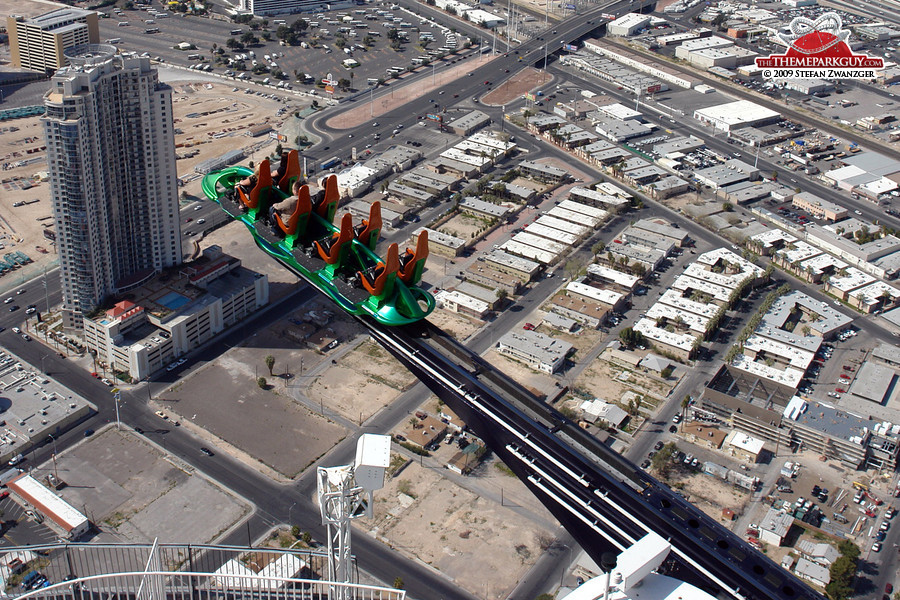 X Scream ride, Las Vegas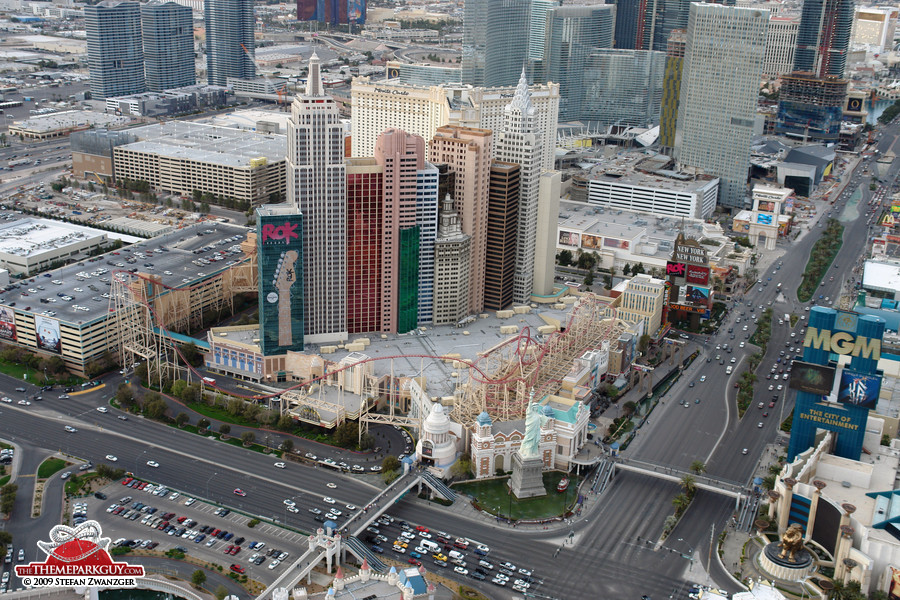 New York-New York hotel with its prominent coaster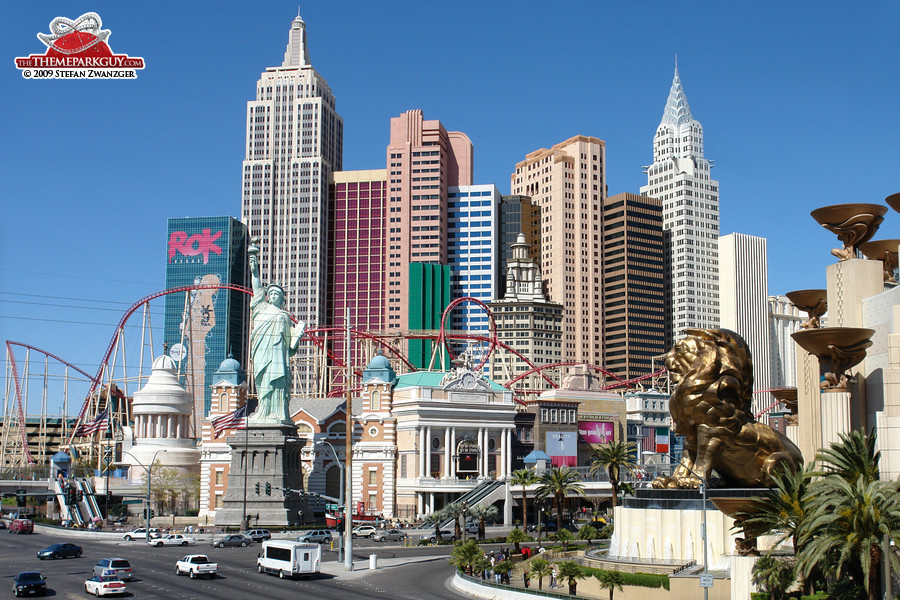 New York-New York hotel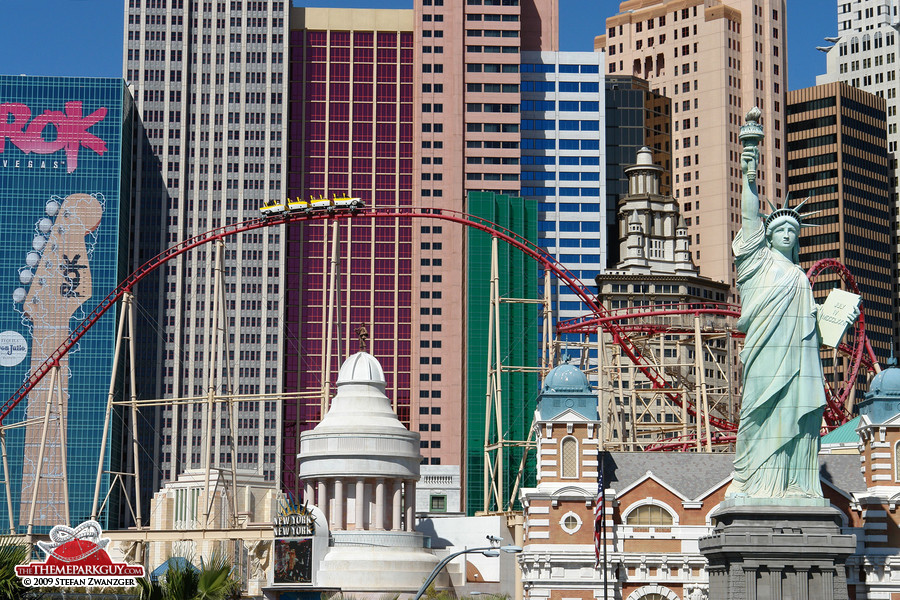 New York roller coaster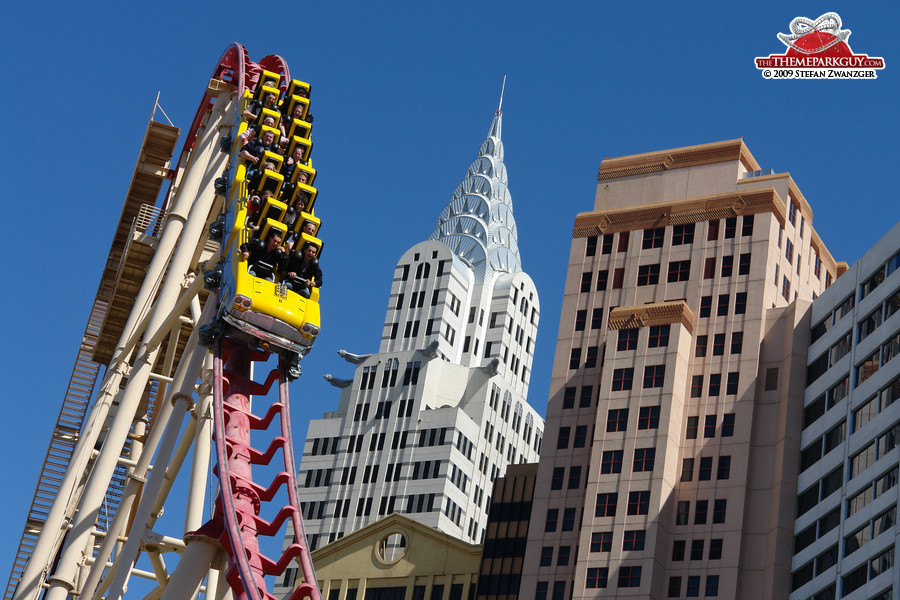 Coaster plunge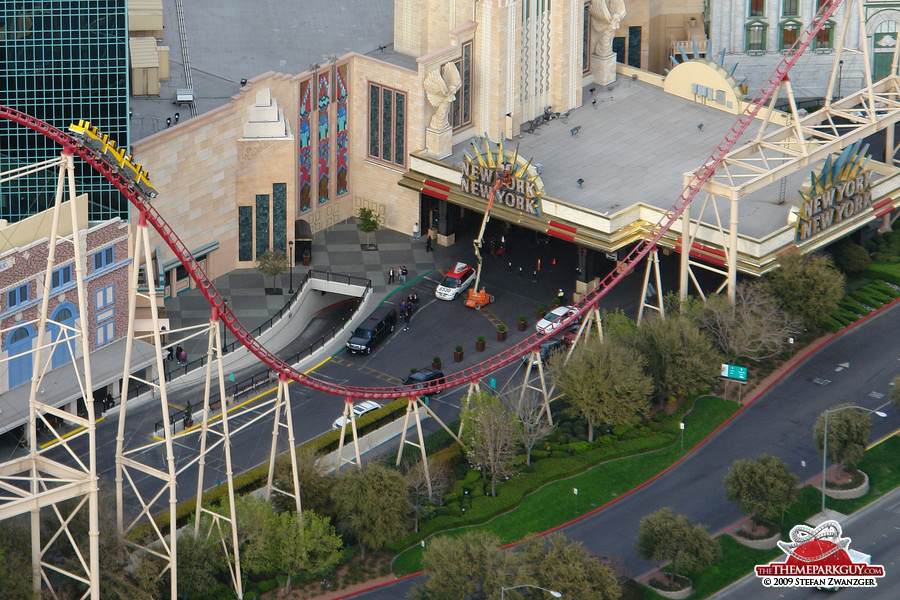 New York-New York roller coaster in action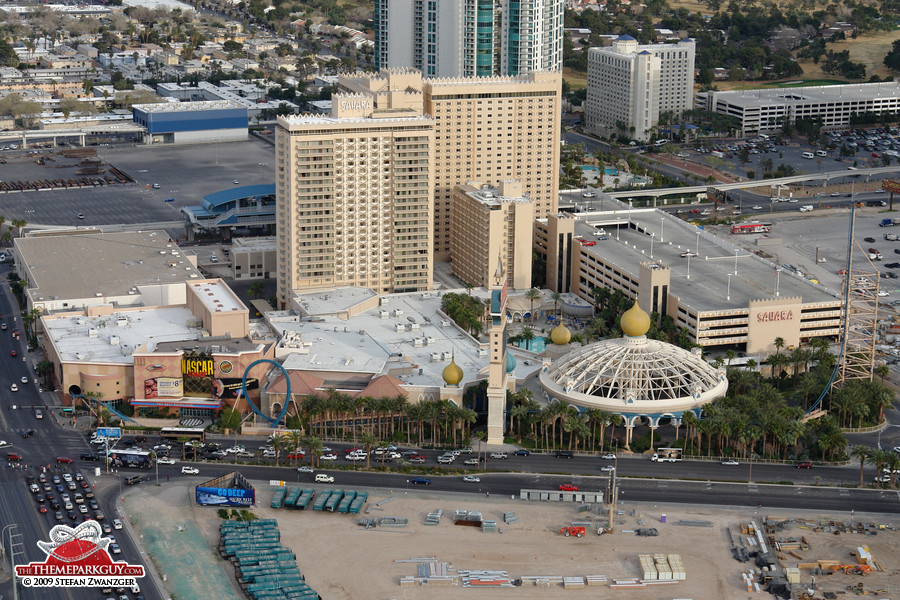 Sahara casino (you can see a coaster sticking out on both sides)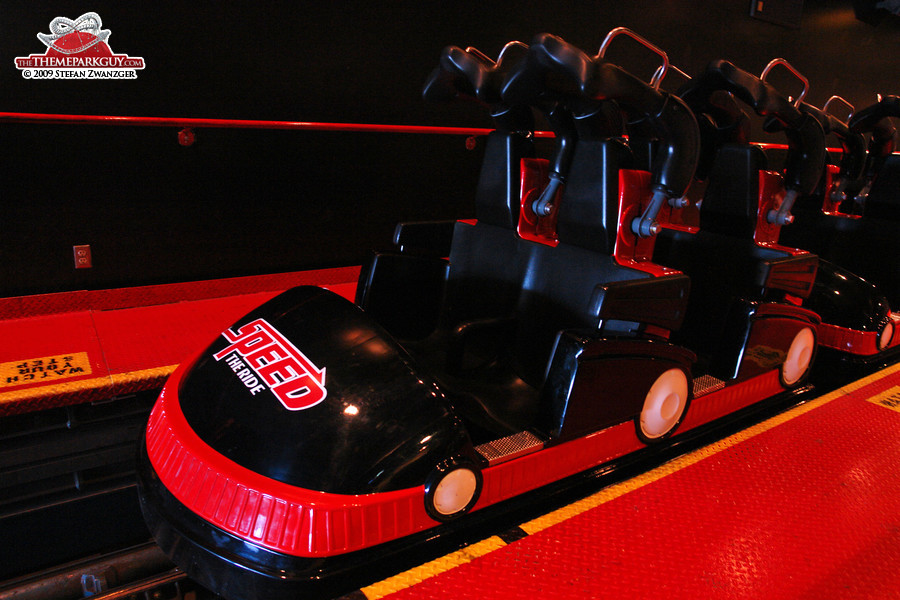 Sahara's Speed-The Ride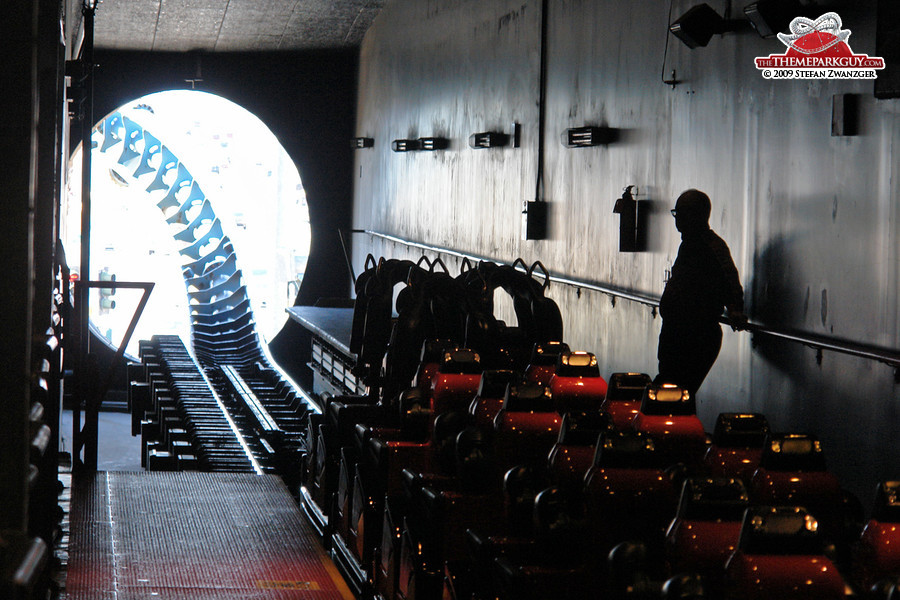 Speed-The Ride loading station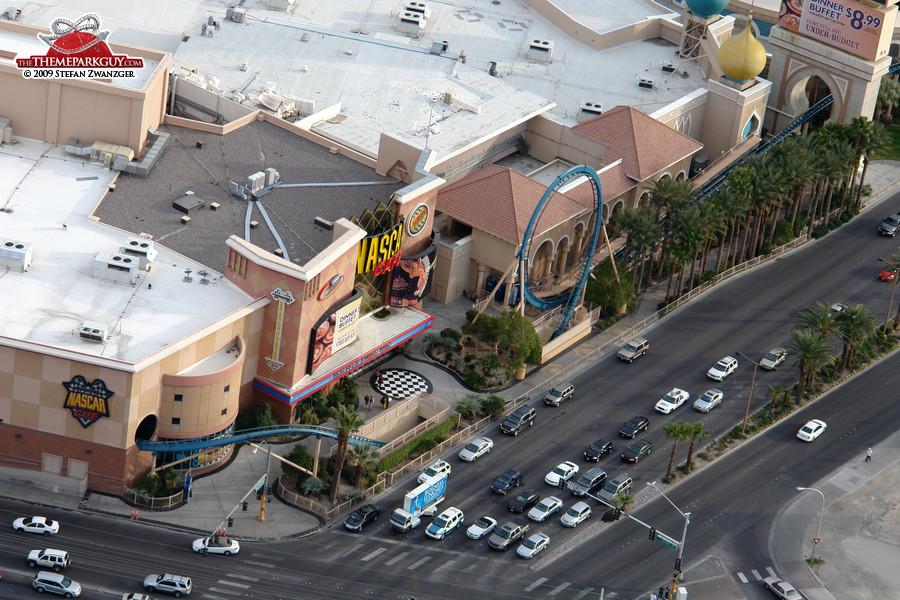 Sahara's launch roller coaster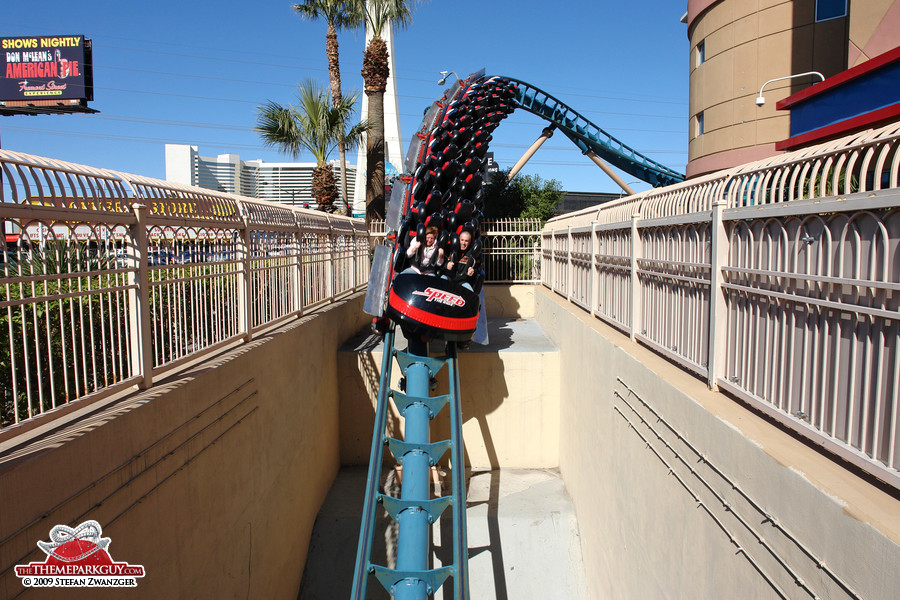 Speed-The Ride in action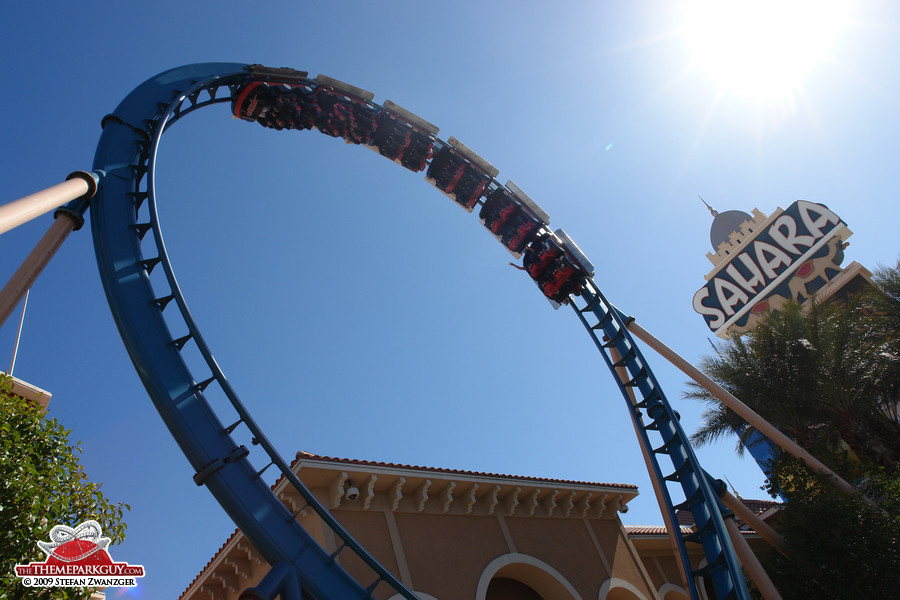 Speed does a loop...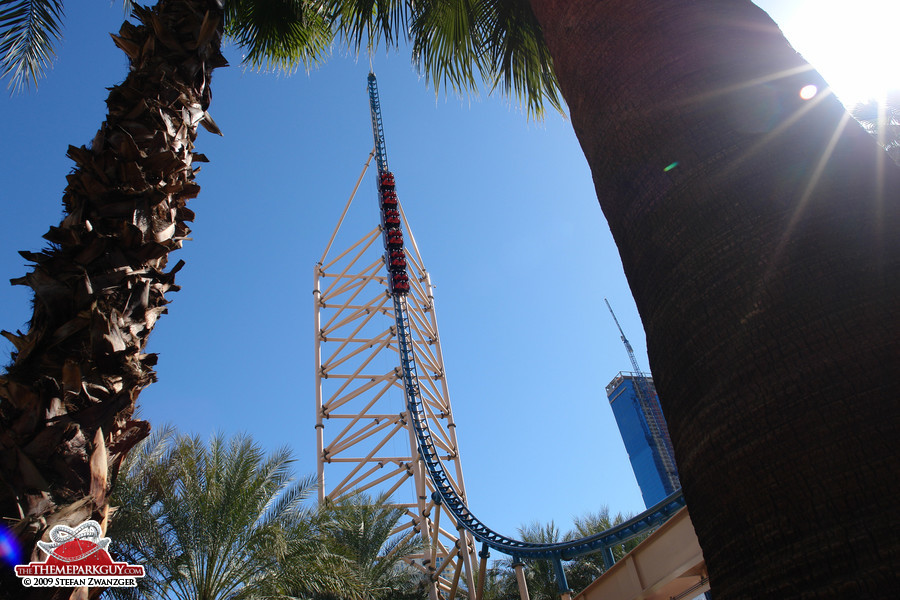 ...before going completely vertical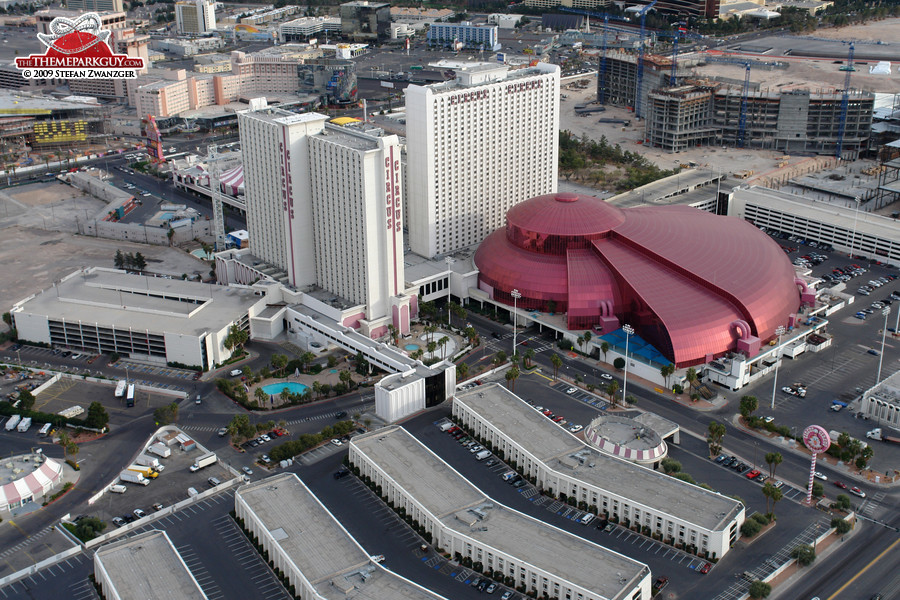 Circus Circus hotel, with attached Adventuredome theme park (crimson color)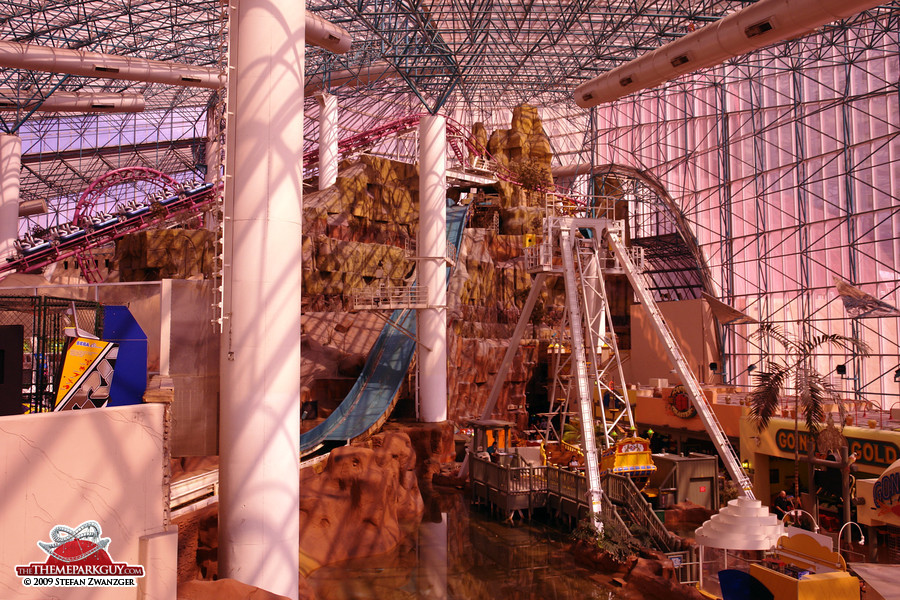 Adventuredome indoor theme park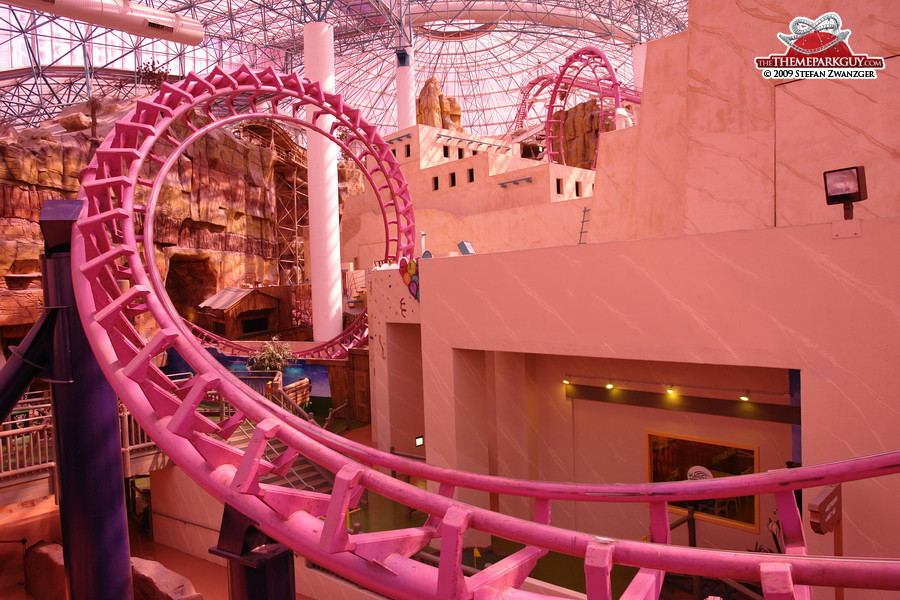 Adventuredome roller coaster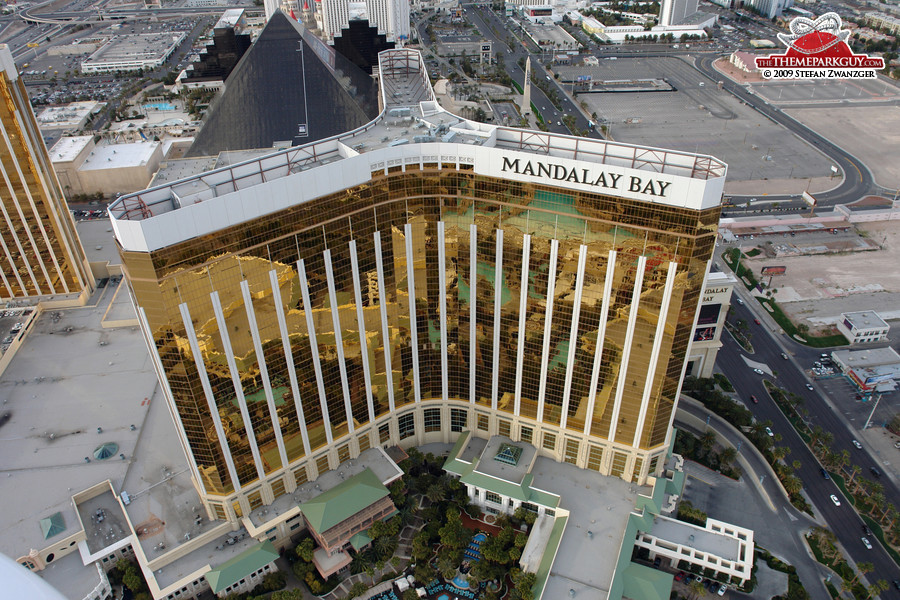 Mandalay Bay hotel and casino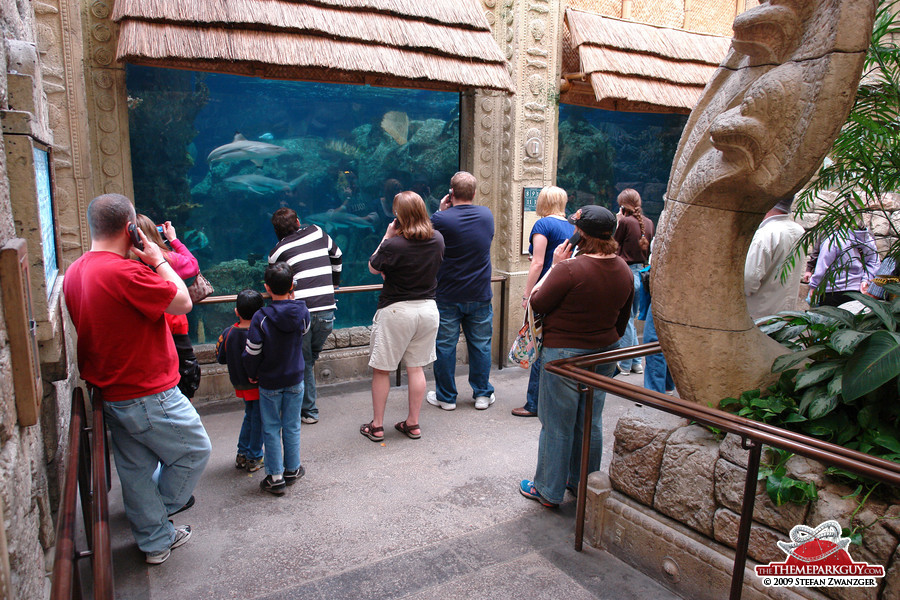 Aquariums inside Mandalay Bay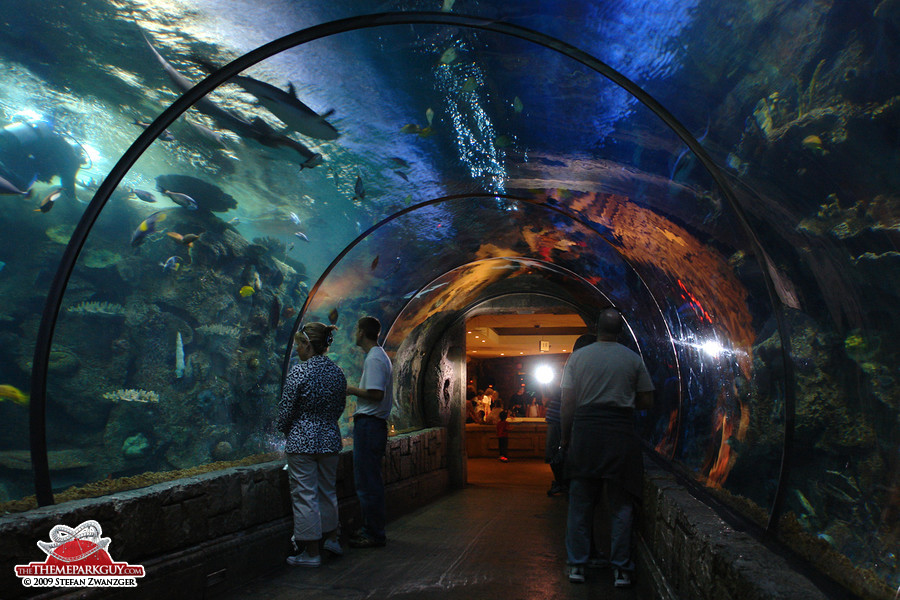 Shark tank tunnel in Mandalay Bay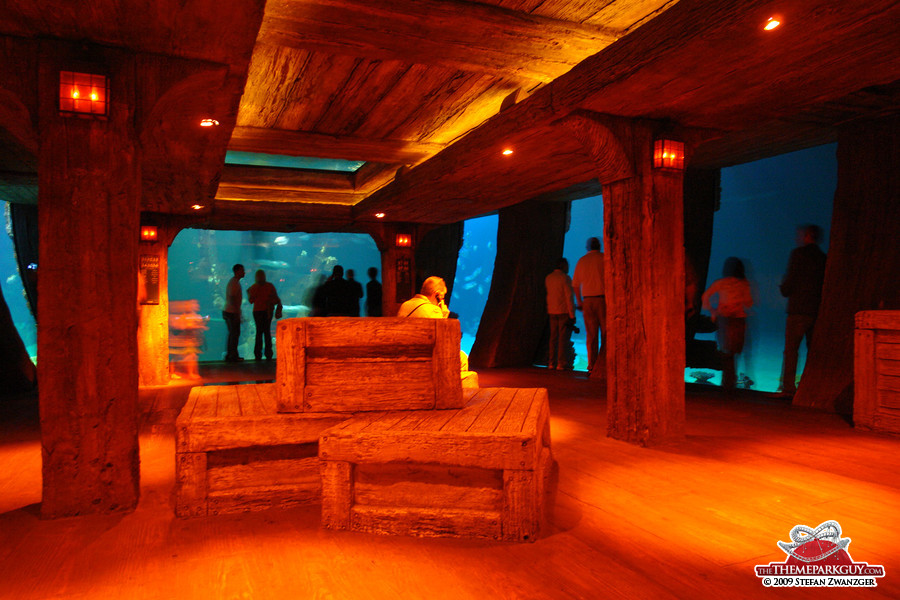 Mandalay Bay themed aquarium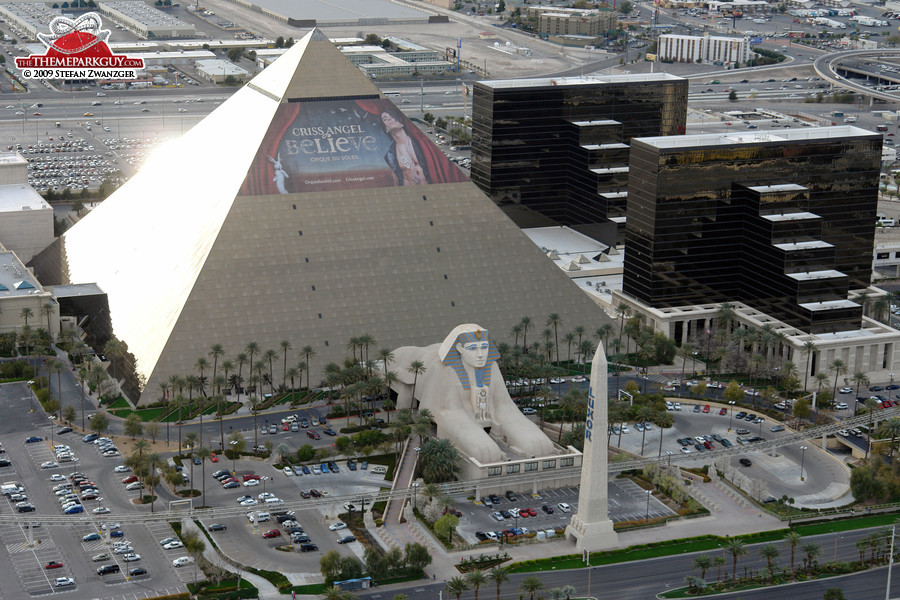 Luxor hotel and casino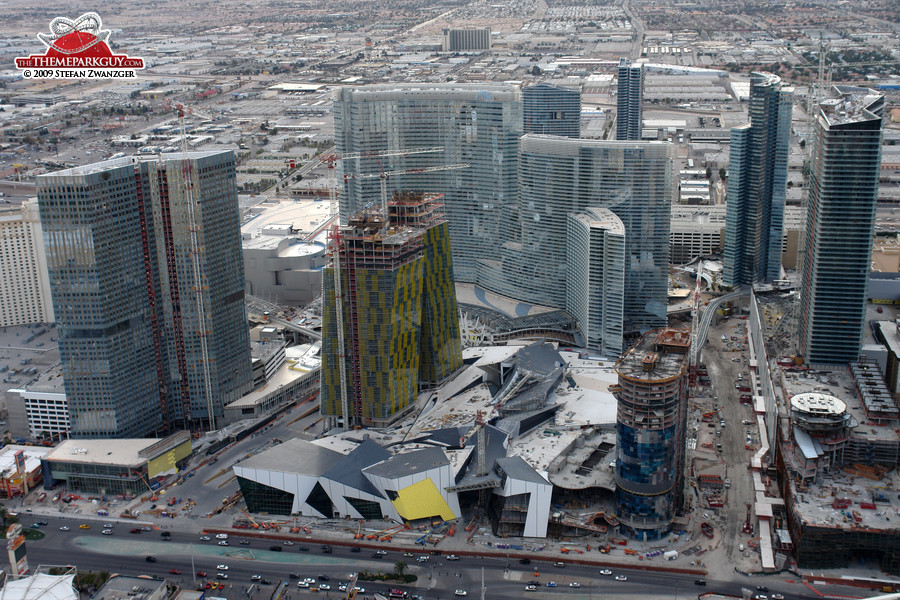 Las Vegas CityCenter under construction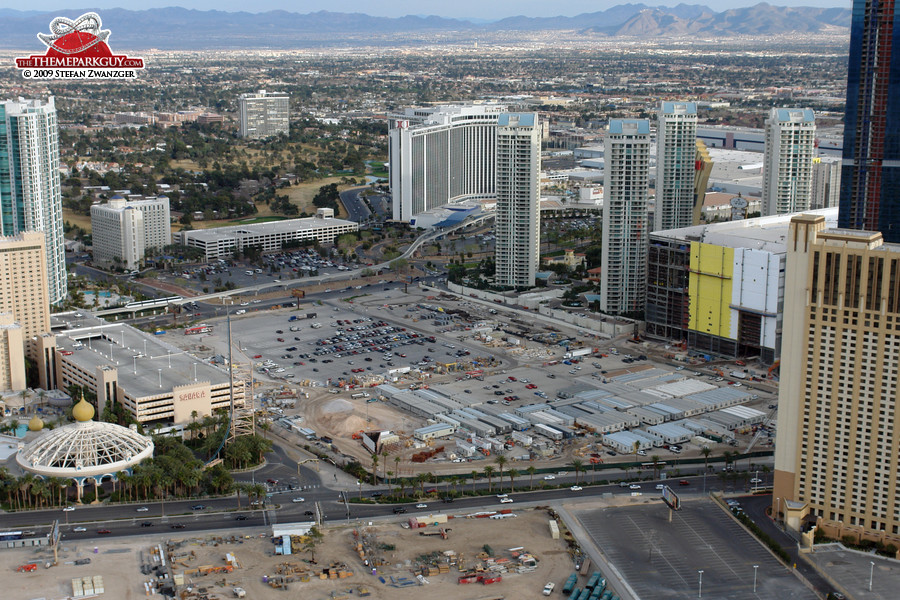 The former site of Wet'n Wild Las Vegas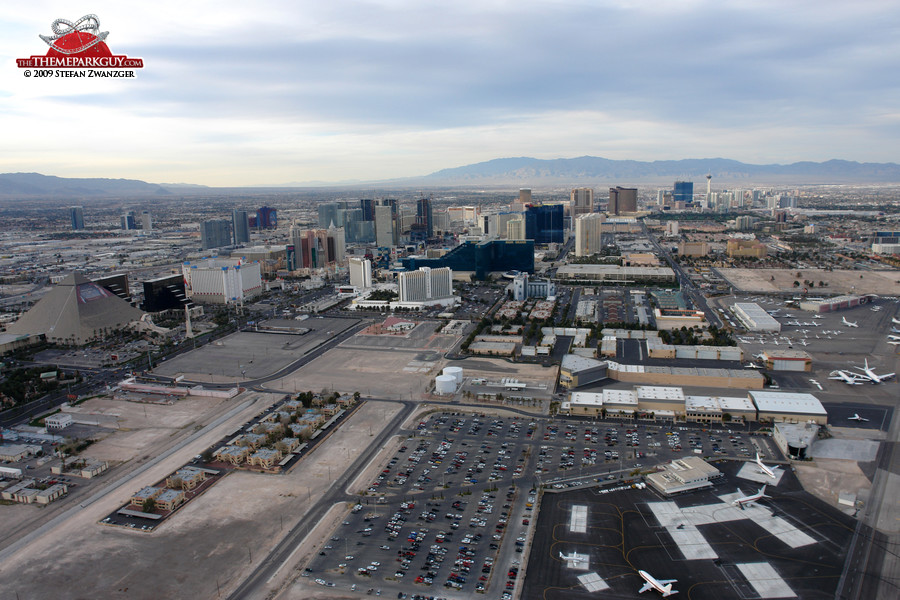 Las Vegas from above