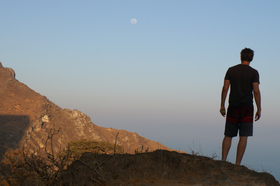 Review
If there is one place in the world that with 100% certainty doesn't need any theme park or other form of man-made, artificial entertainment, then that's the Governorate of Dhofar in southern Oman.
It took me more than 10 years of travel and over 150 countries to find my favorite holiday refuge on earth, and it's right here. Blessed with otherworldly nature, sunshine and safety, this is a place rarely found in guidebooks; the place none of your neighbors can spell. You'll only find one tourist every 30 kilometers, if at all.
I'll let my photos speak for themselves. If you go there, you MUST rent a car and stay in a chalet at the Mirbat Marriott. Mind-altering, soul-replenishing, back-to-the-basics serenity! And if you want a little less serenity and plenty more luxury, opt for the Anantara Salalah.
Visit

for daily theme park construction updates worldwide