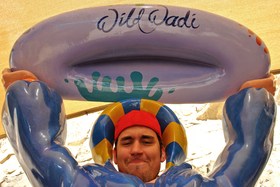 Review
Wild Wadi, though quite small in size, is one of the major tourist attractions in Dubai. Congratulations to the builders for managing to fit such a competitive and beautiful water park into such a tiny space. The theme revolves around a cozy Aladdin-like village and works very well atmospherically. The location is great as well: you get views of the giant sail-shaped Burj Al Arab hotel and the Arabian Gulf, while being lifted up and down the seemingly-endless water slide jungle.
You can be really lazy here as the water coaster slide system keeps you in motion continuously without the need to leave your tube. High-pressure pumps, which shoot you back up from ground level to the top of the slides, make it possible. Quick and crazy 'Jumeirah Sceirah' claims to be the fastest and steepest slide outside North America and the 2011-installed new slide tower featuring 'Tantrum Alley' and 'Burj Surj' is good fun, as well! The rest is for the kids. Wild Wadi is a bit overpriced, but with its very friendly staff and beautiful setting it's a must-visit on your Dubai itinerary.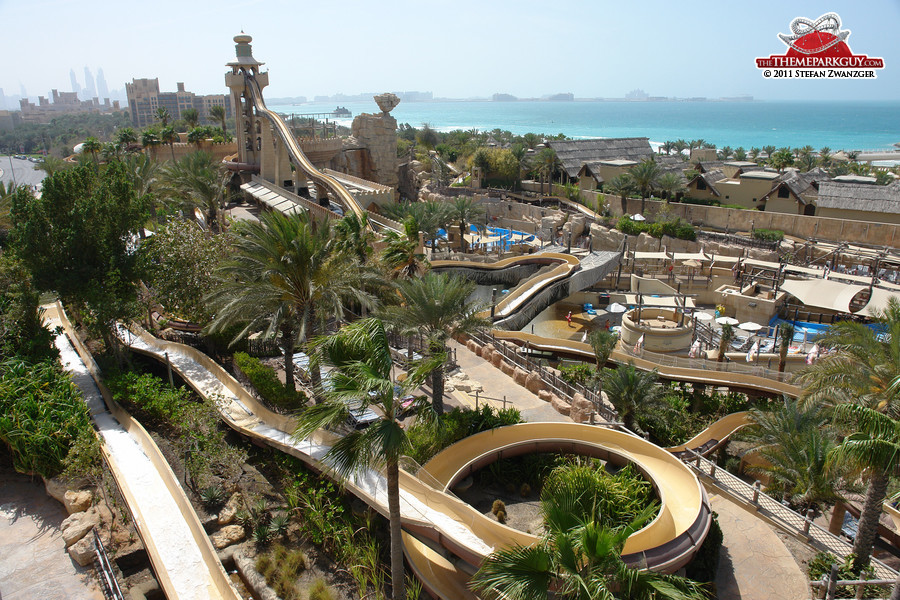 Wild Wadi from above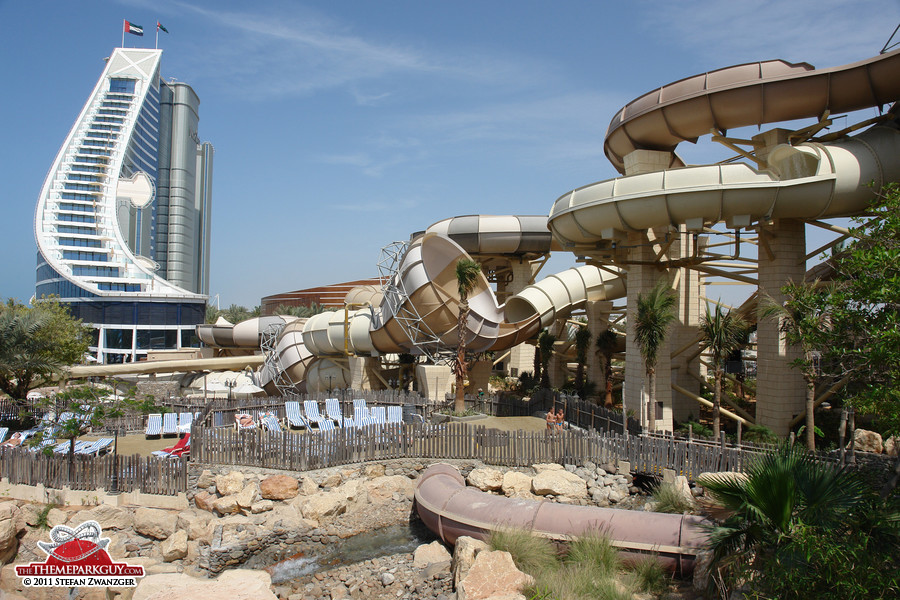 New slides were installed in 2011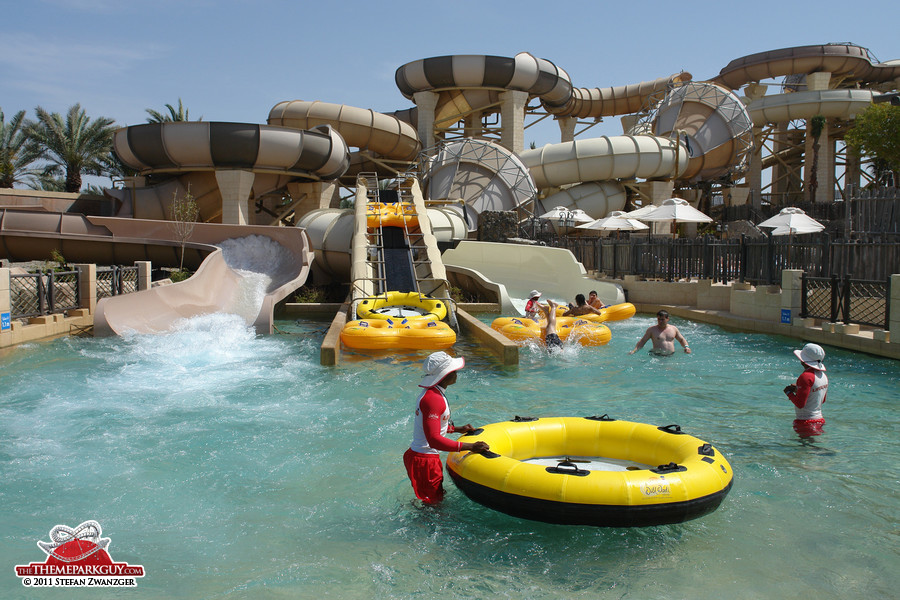 Burj Surj (left) and Tantrum Alley (right)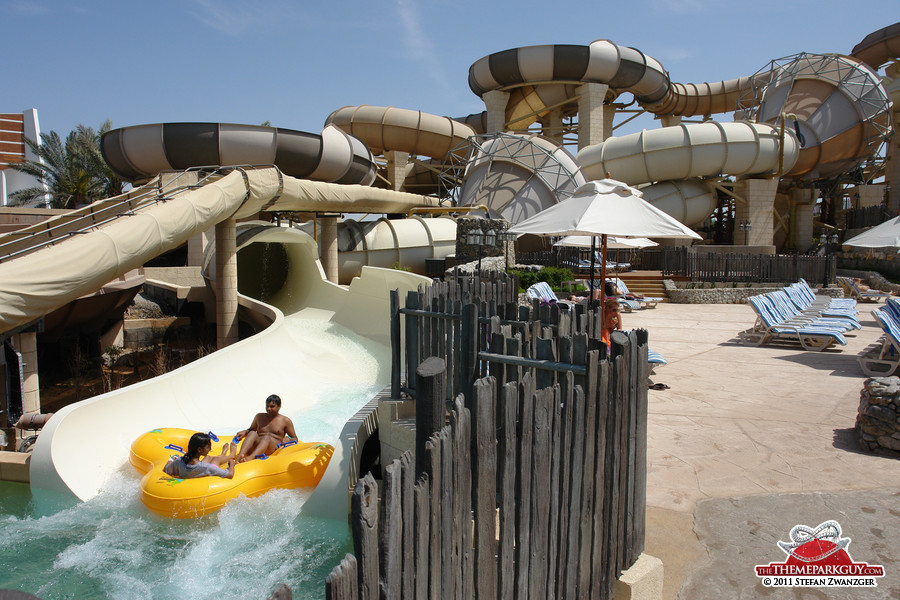 Tantrum Alley consists of three funnels and is fun!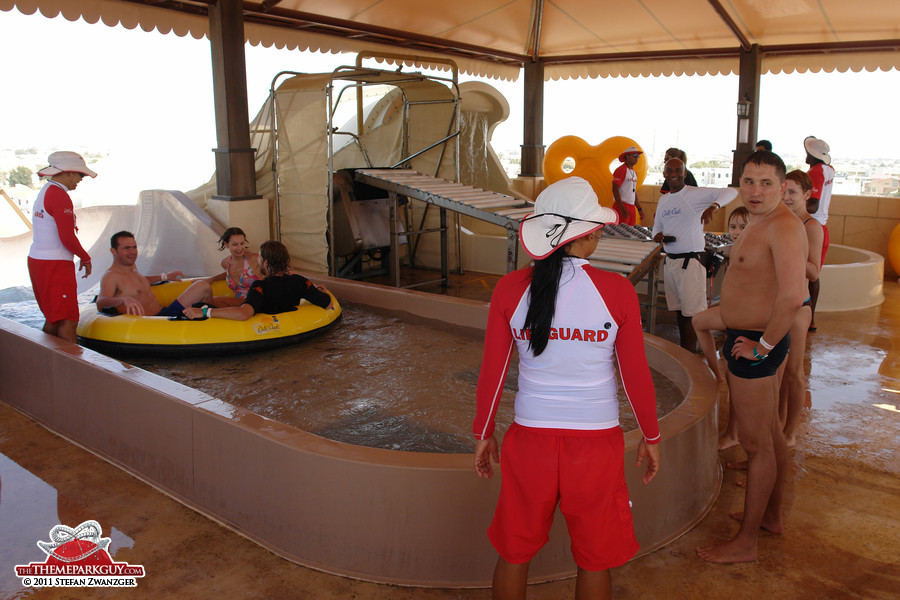 On top of the new slide tower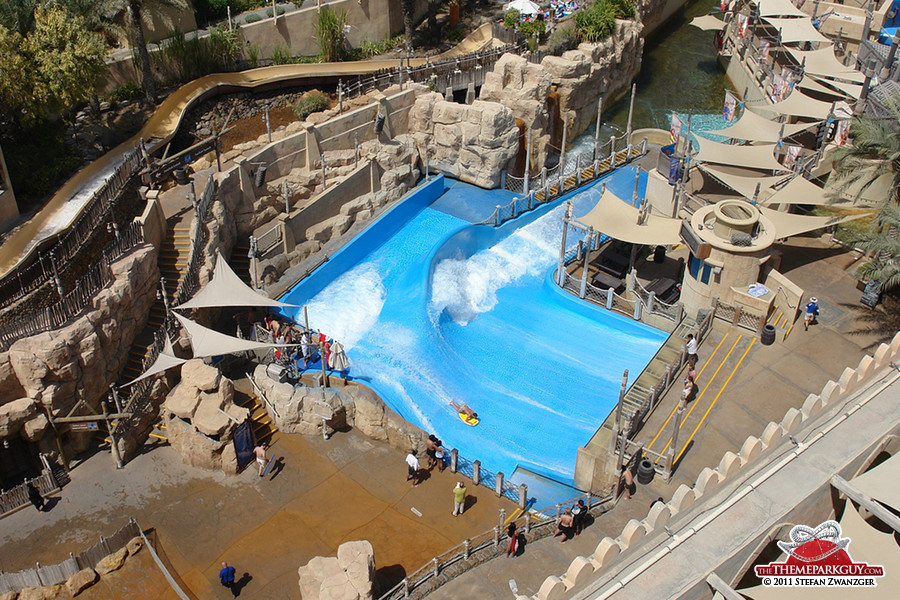 Surf pool from above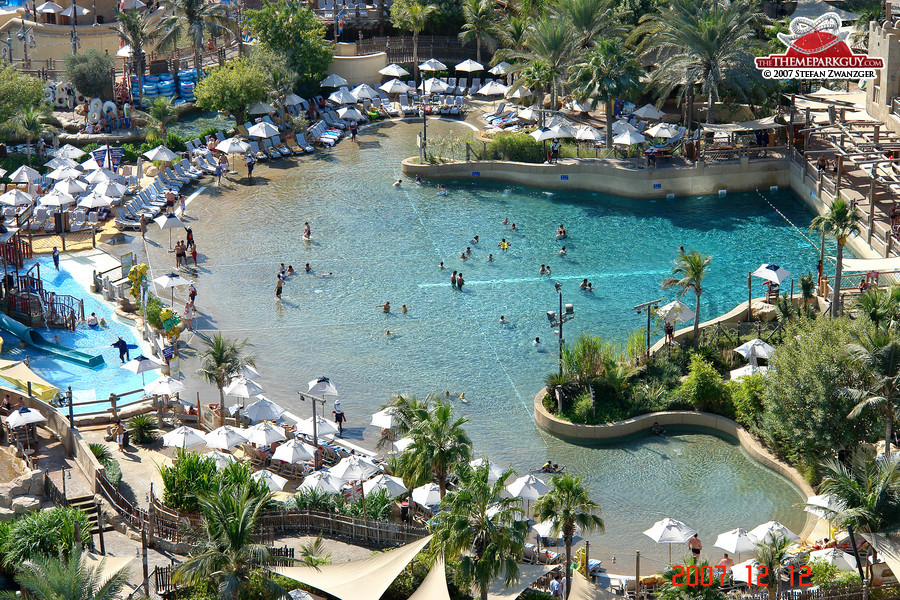 Wild Wadi wave pool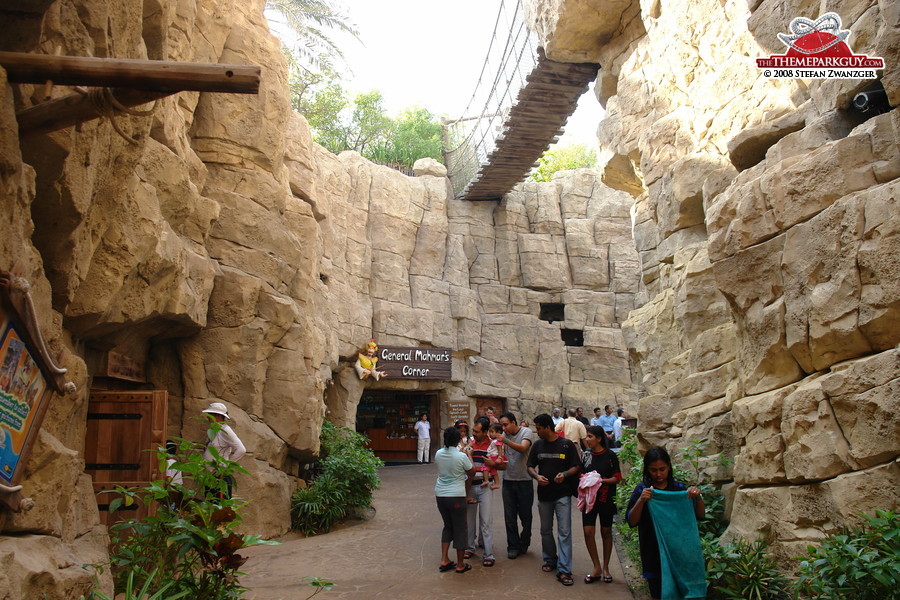 Magnificent entrance to the water park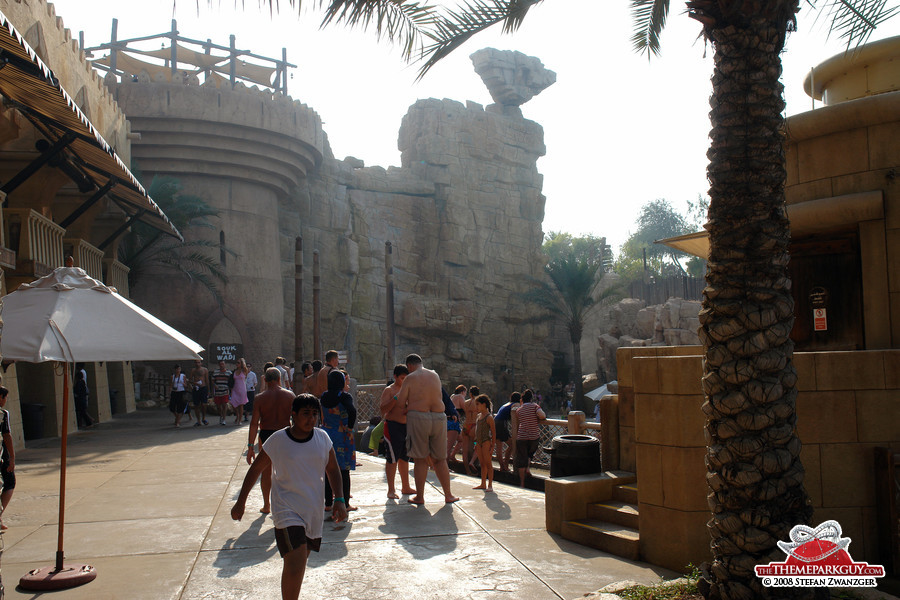 Wild Wadi atmosphere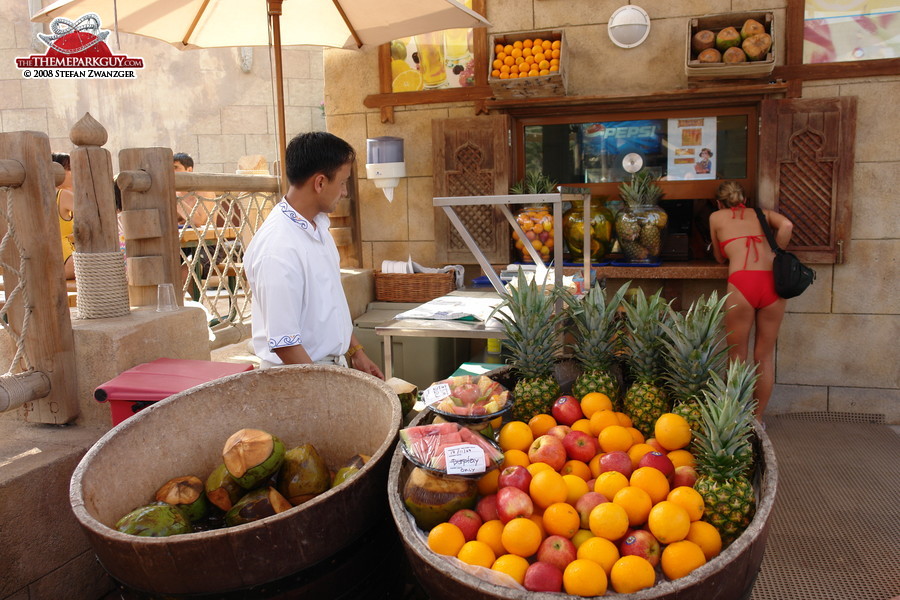 Focused employee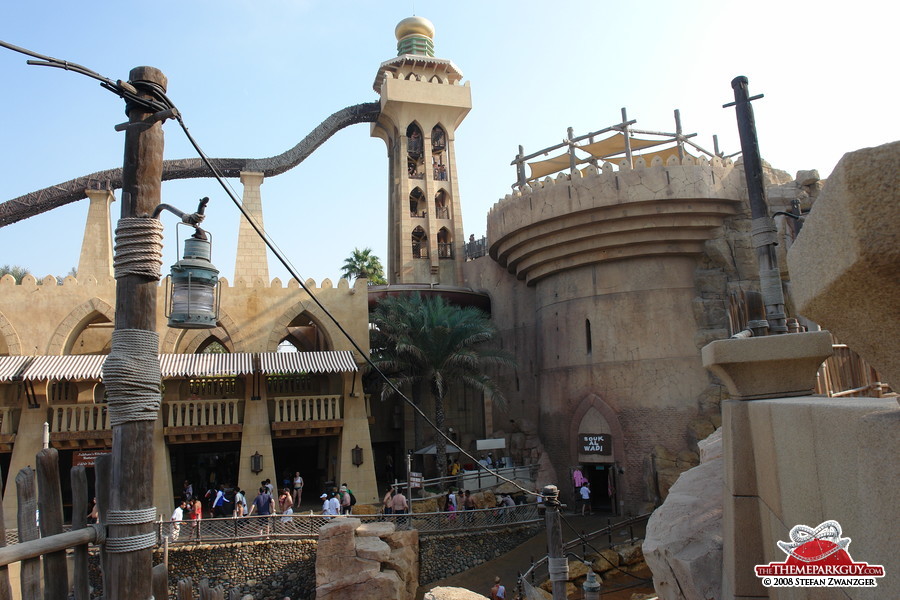 Wild Wadi scenery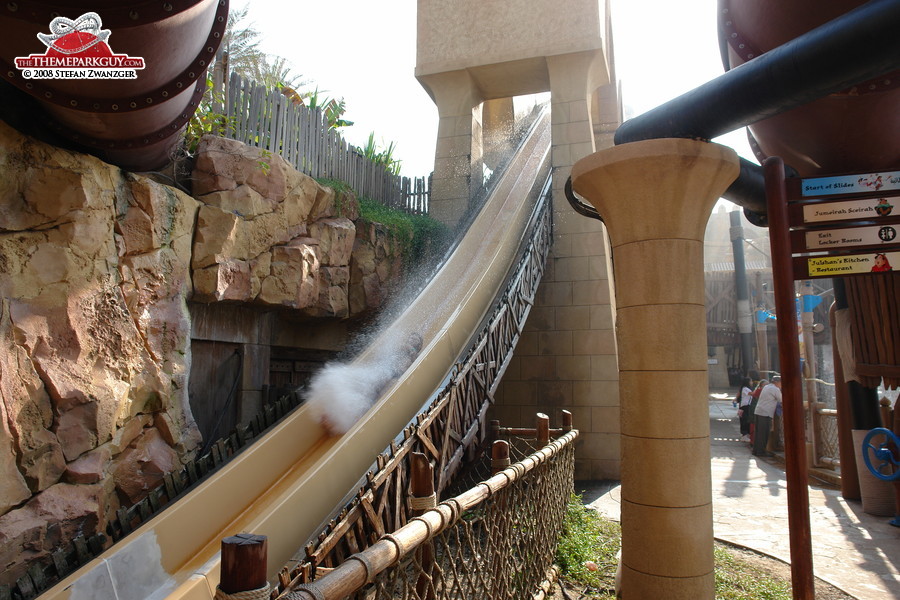 Steep and fast Jumeirah Sceirah slide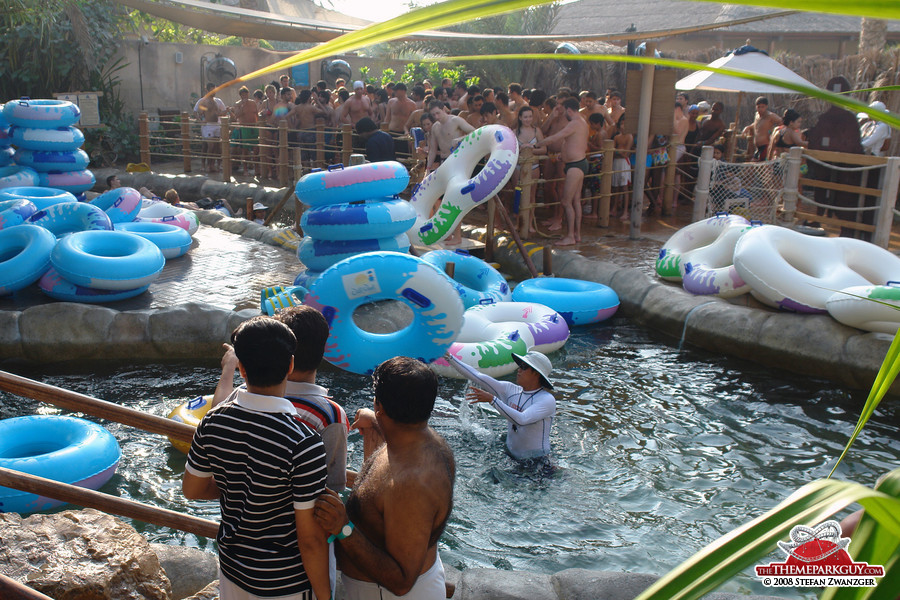 Mixed queues, boys and girls. Good!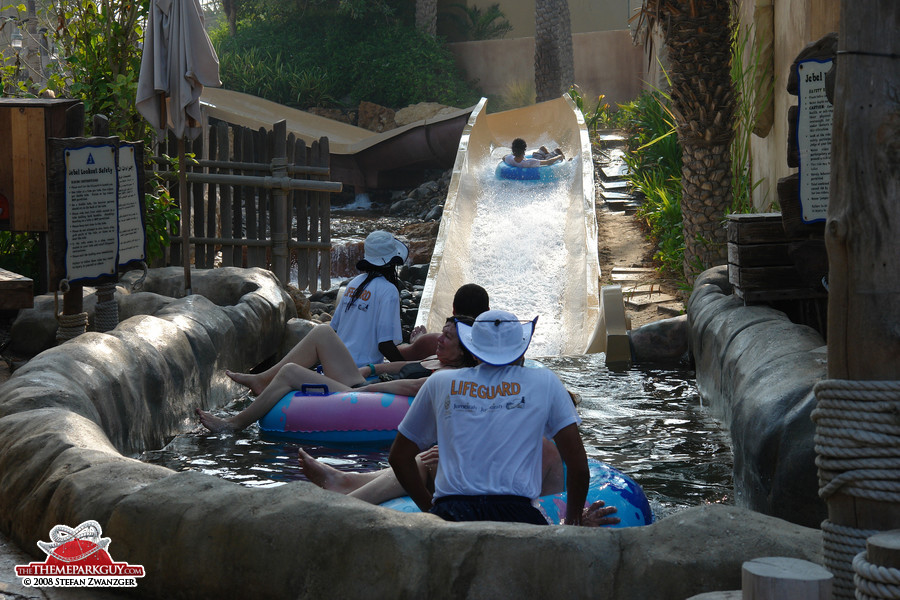 Wild Wadi water coaster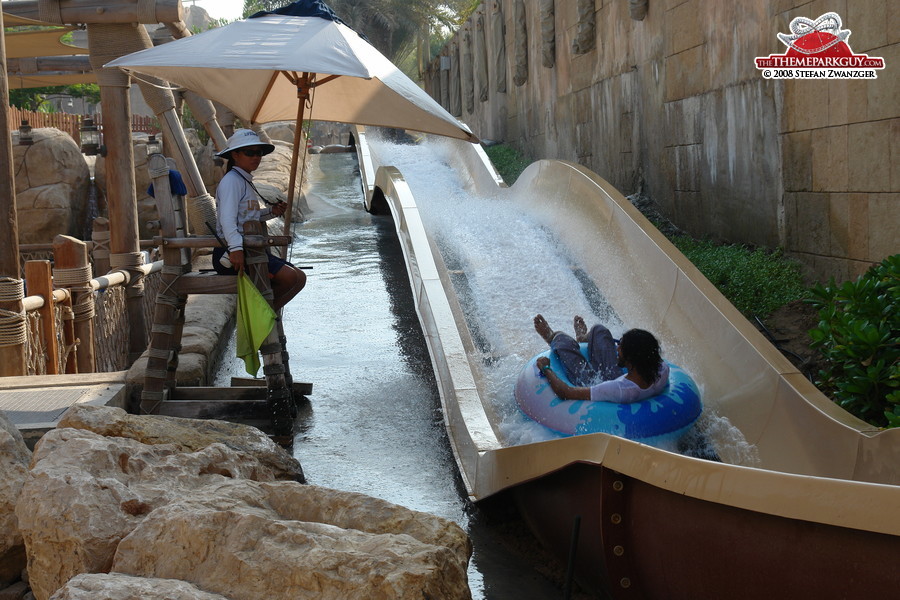 Water power lifts you upwards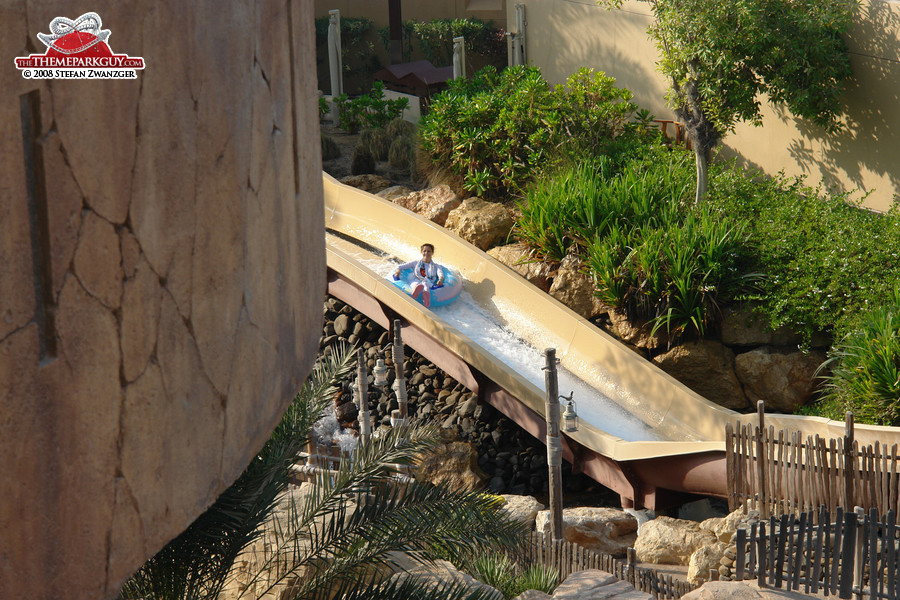 Up and up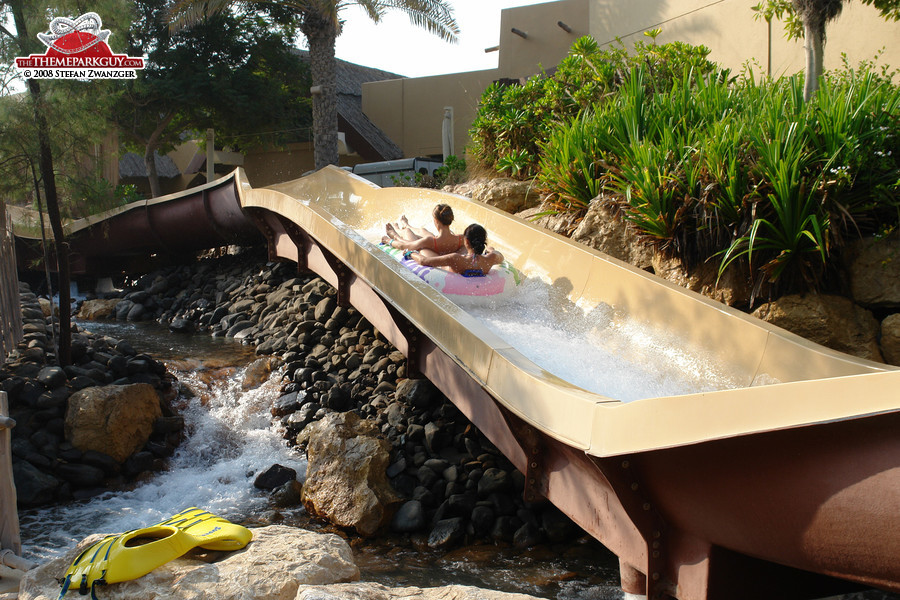 Up together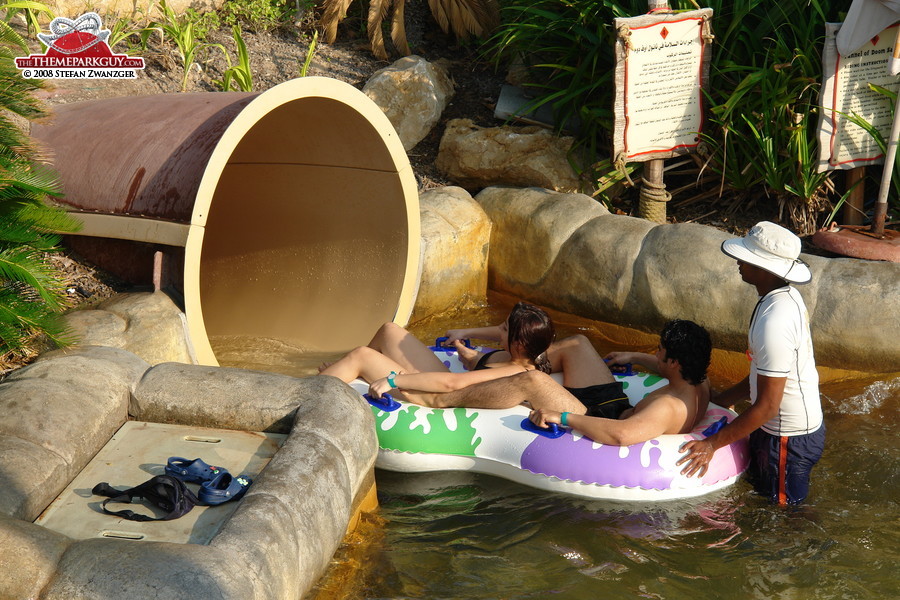 Enclosed slide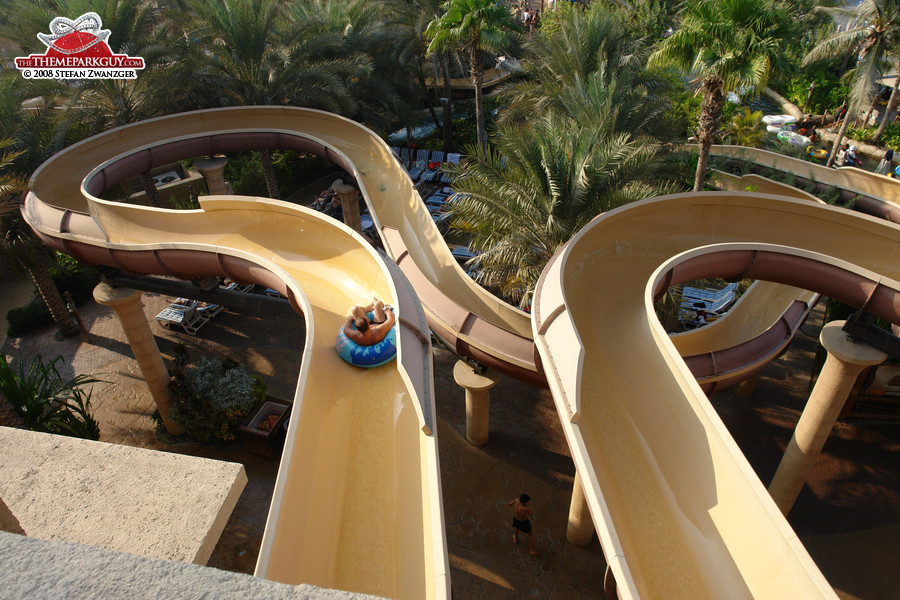 Tube slides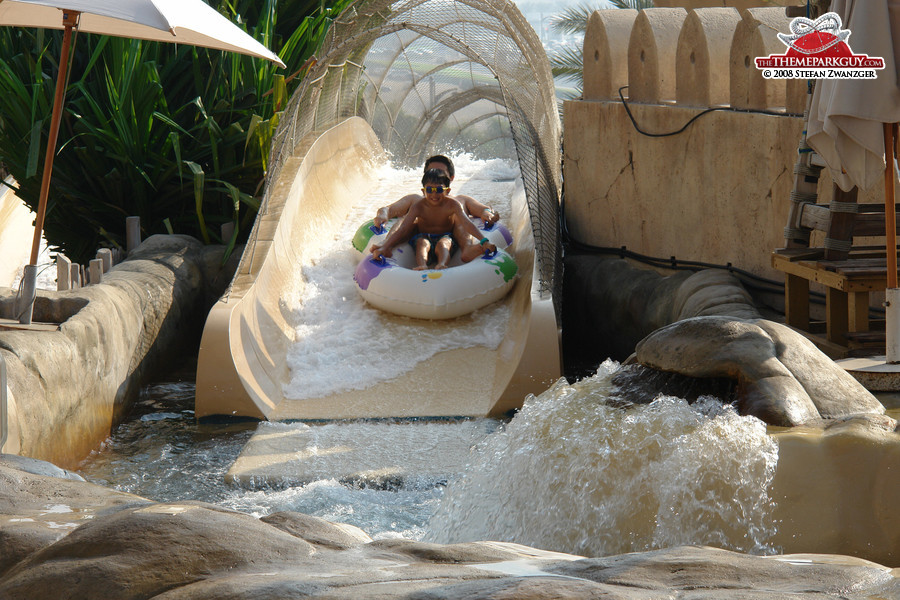 Water coaster sliders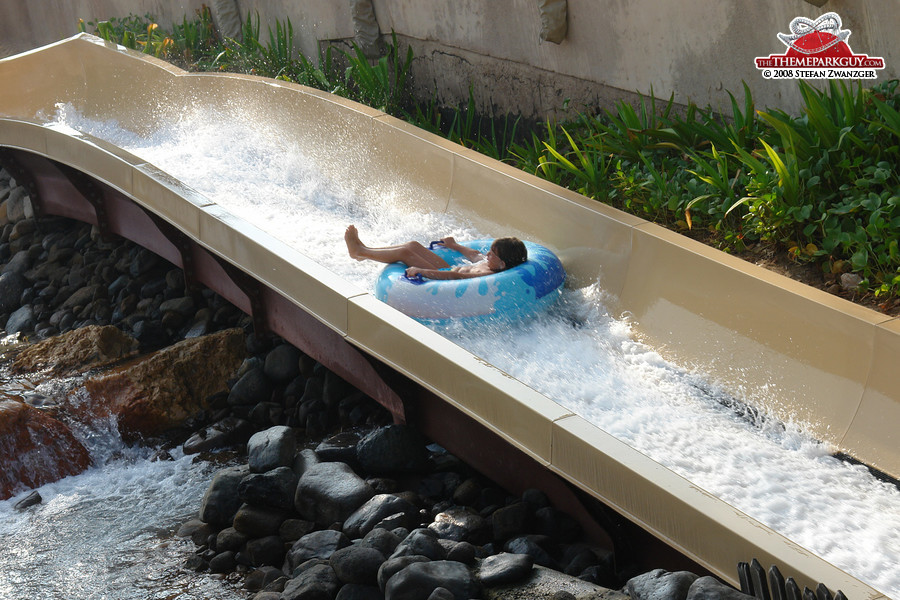 Holding tight!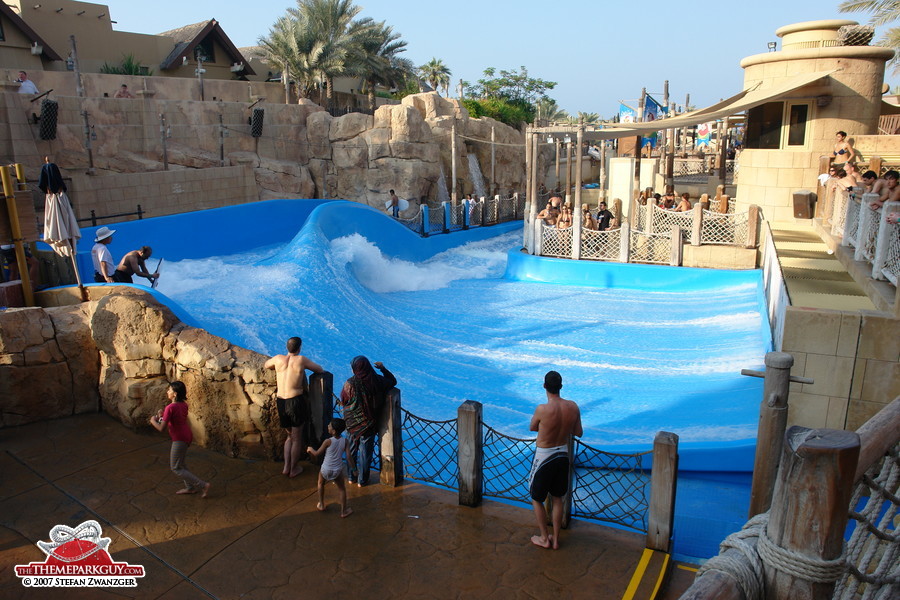 Surf pool to test your skills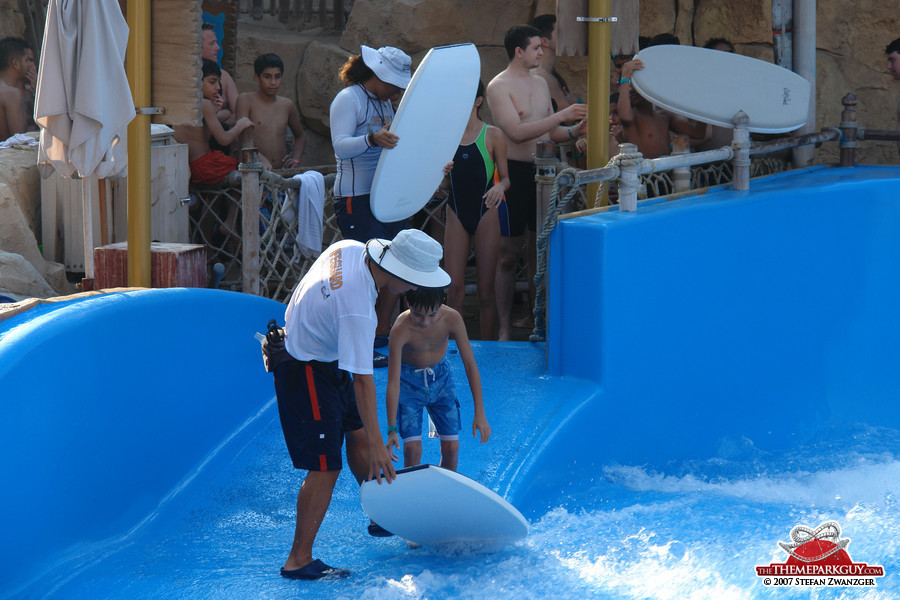 New disciple arriving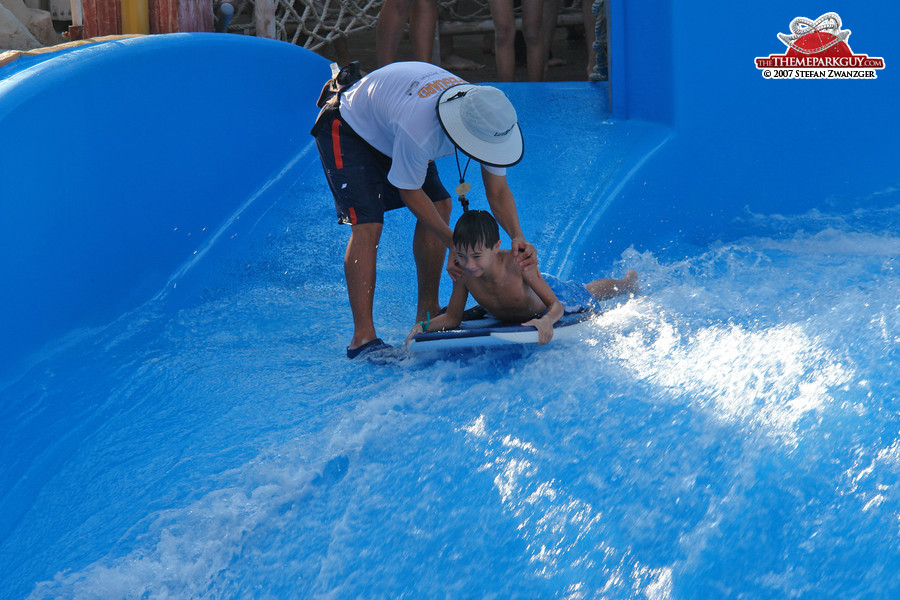 Full of expectation!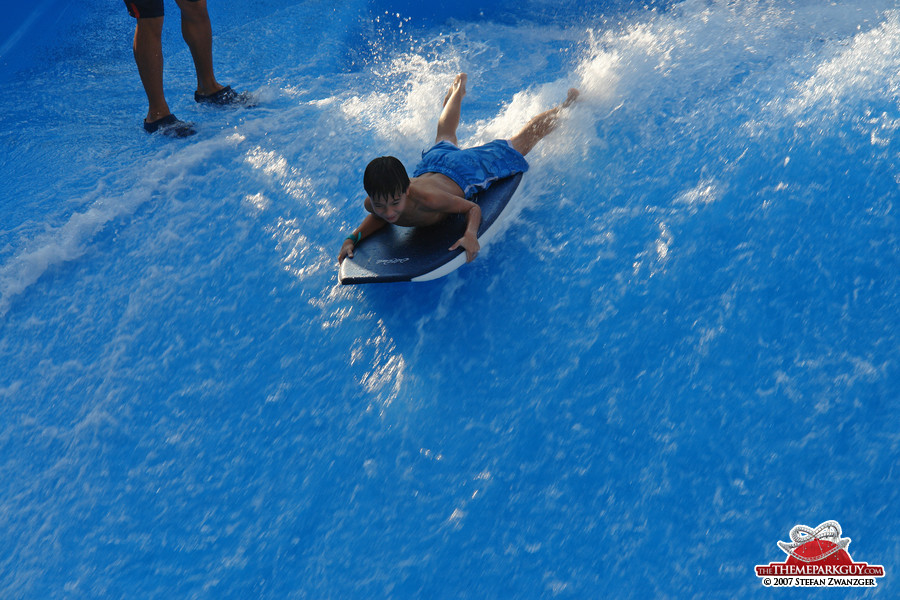 Sporty!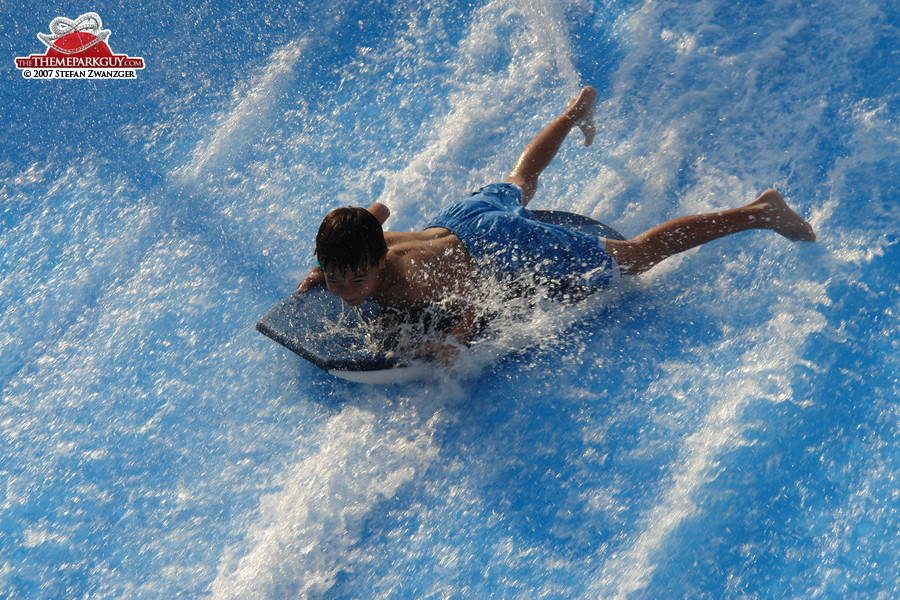 Losing control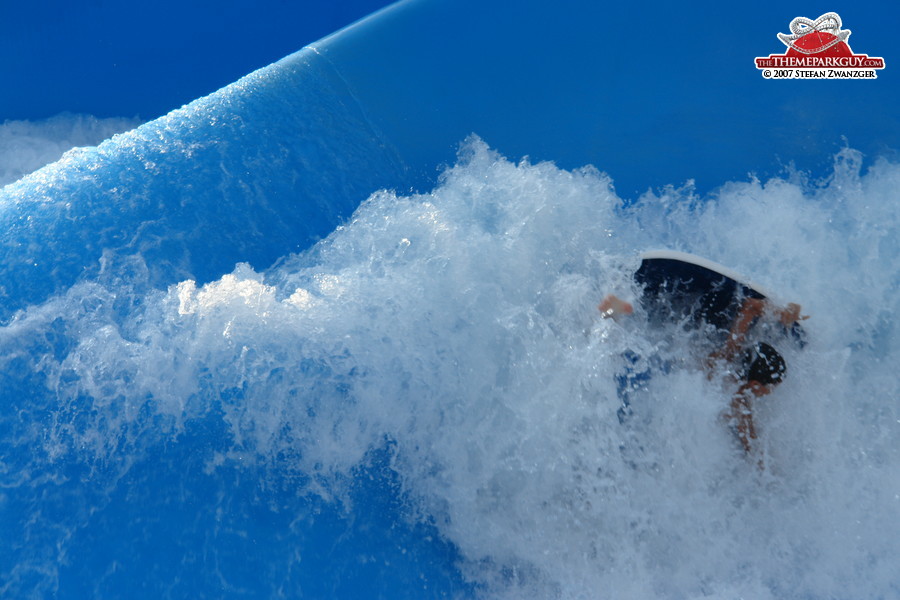 Next one.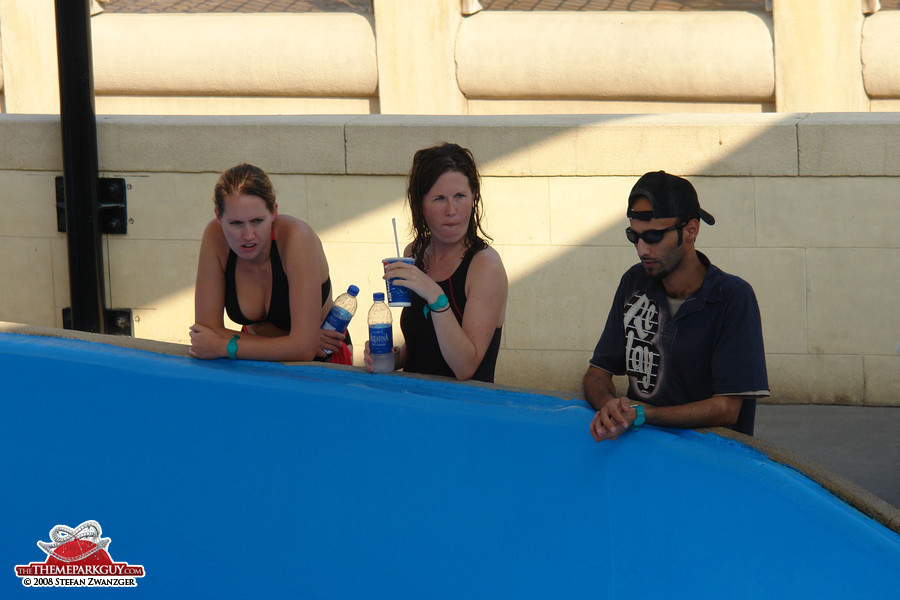 Spectators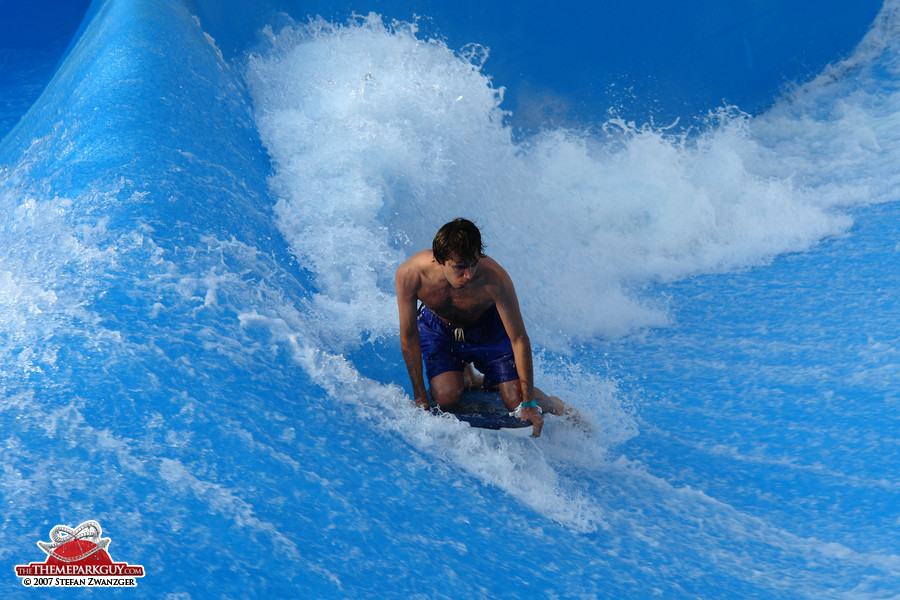 Watch the pro!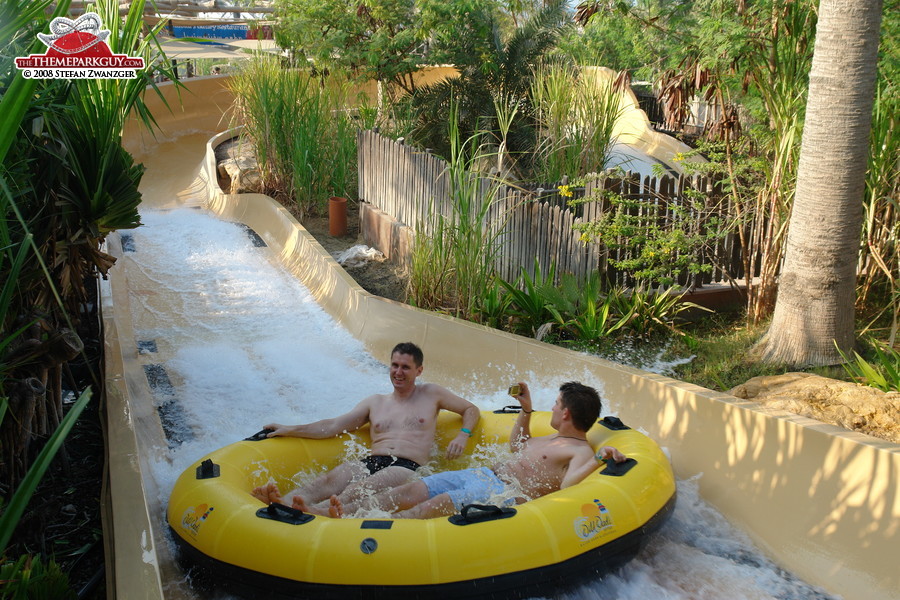 Family raft without a family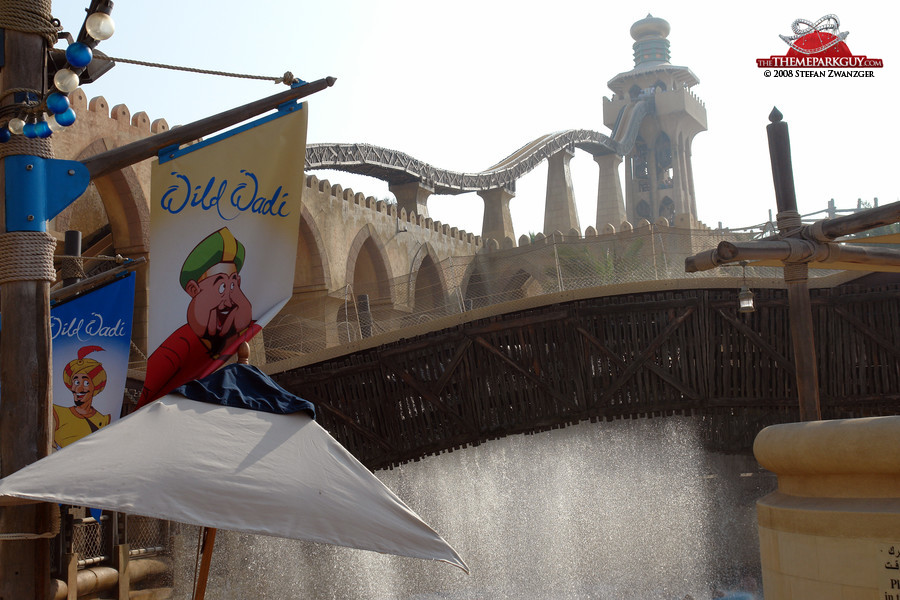 Wild Wadi Dubai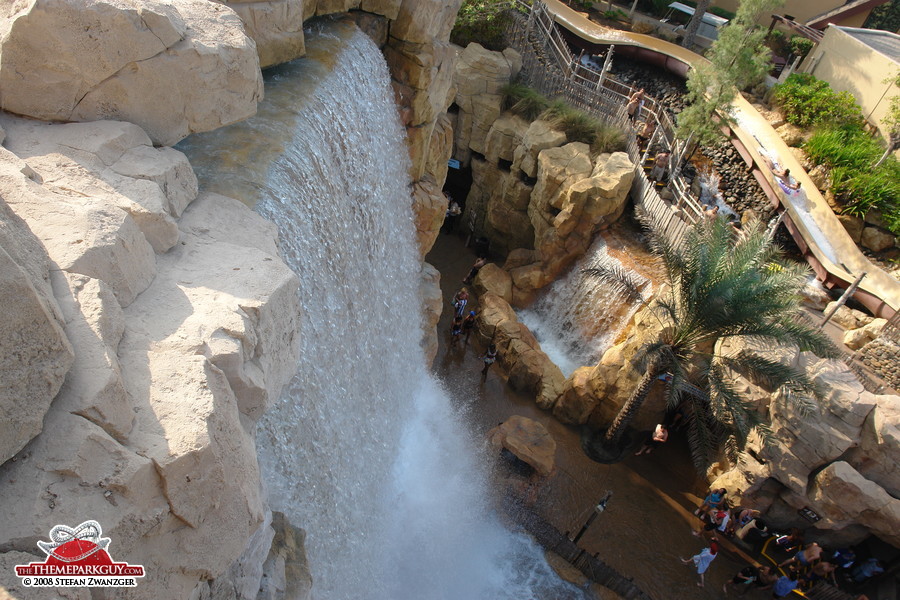 Waterfall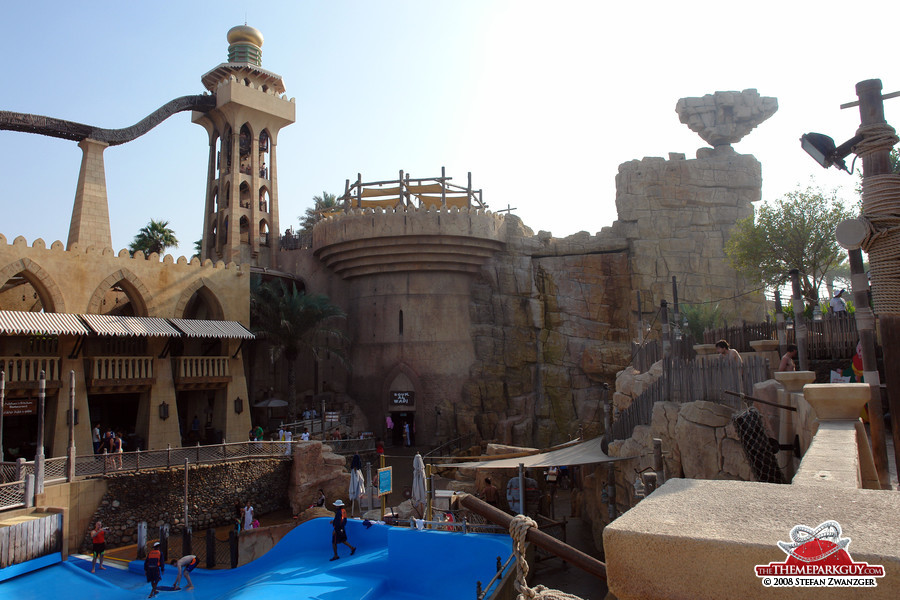 Wild Wadi scenery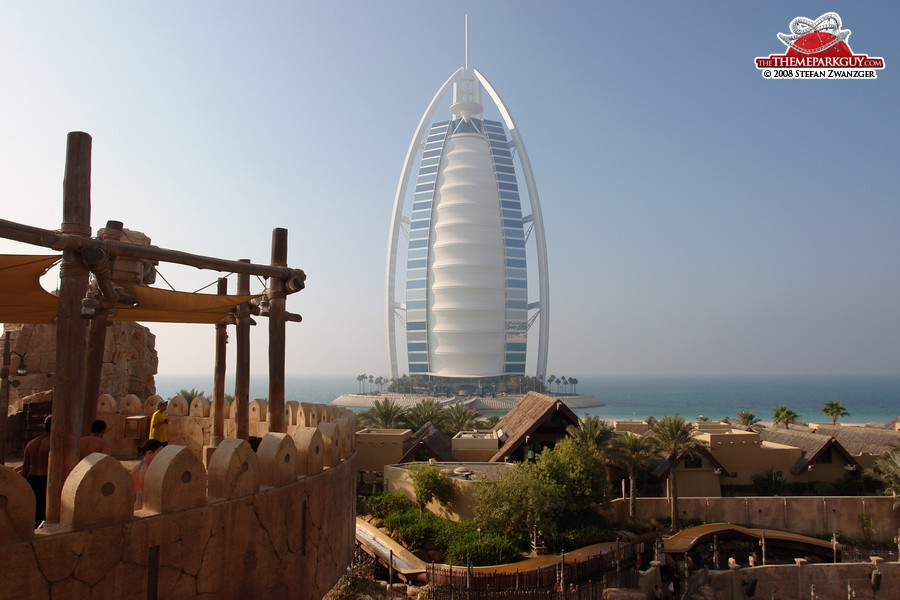 Burj Al Arab hotel seen from Wild Wadi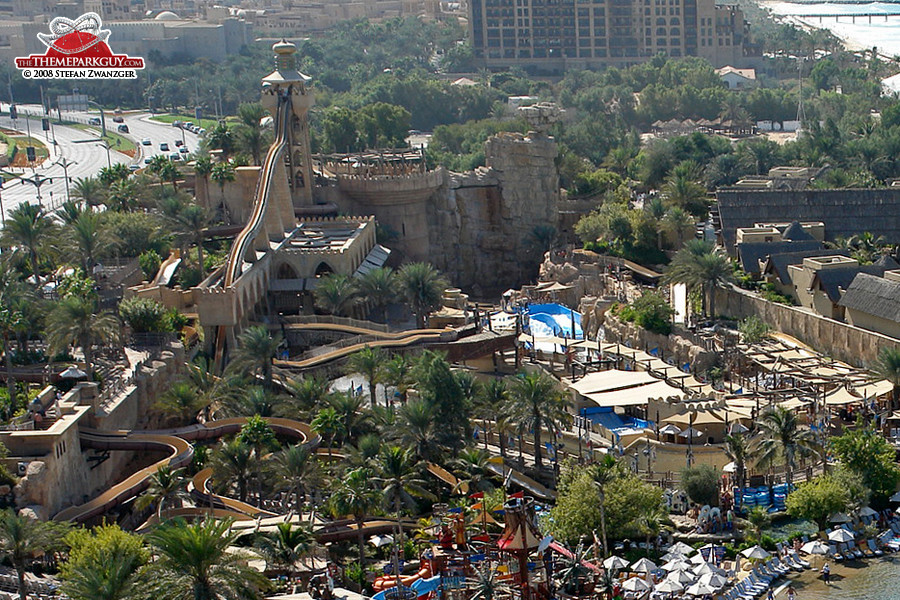 Wild Wadi seen from Jumeirah Beach Hotel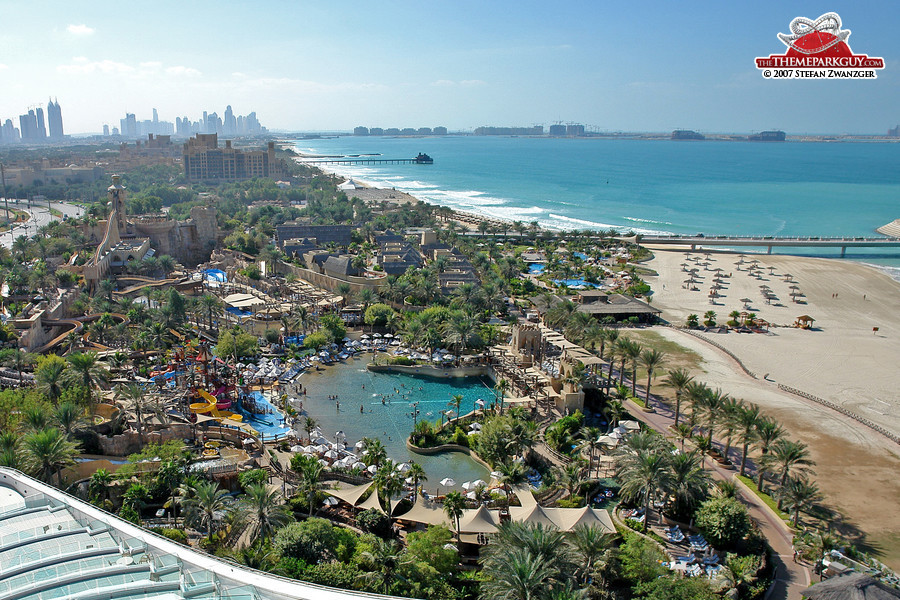 Wild Wadi water park, with Palm Jumeirah construction in the background