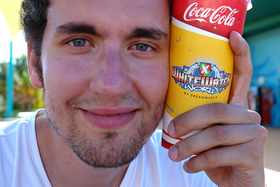 Review
Dreamworld's water park looks like someone built a few slides over a parking lot (that might even be what actually happened here)! The absence of space, greenery or theming makes for a pretty perfunctory experience but the slides - all brand-new and of good quality - compensate for this. The "hydrocoaster" and the huge funnel slide located after the entry on the right hand side are the park's main highlights.
If you arrive on a Tuesday or Wednesday and it has rained in the morning, you will face practically no queues and will have finished all the slides within one hour, two maximum. WhiteWater World is more of an outdoor waterslide exhibition than a water theme park, but if you're chasing no-frills thrills, it gets the job done.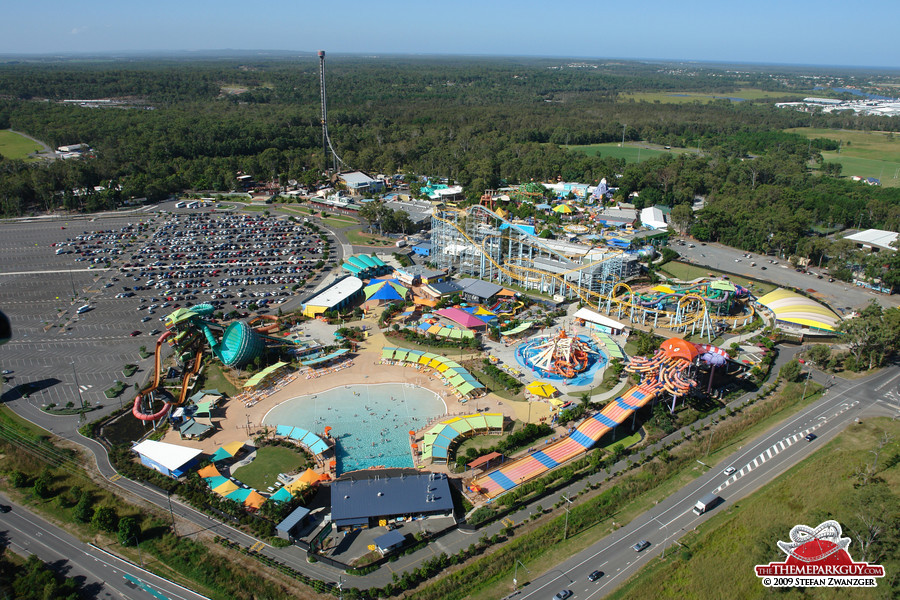 WhiteWater World aerial shot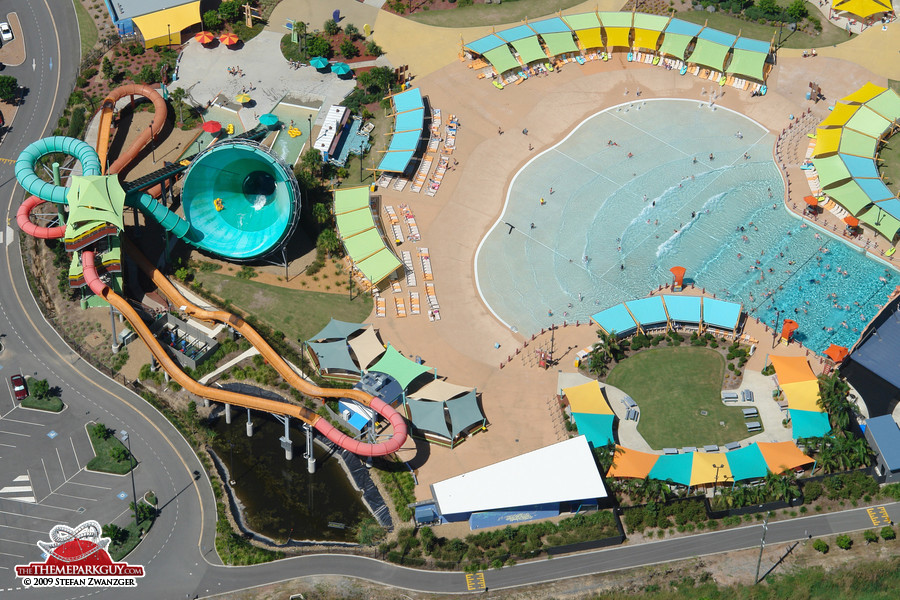 WhiteWater World from above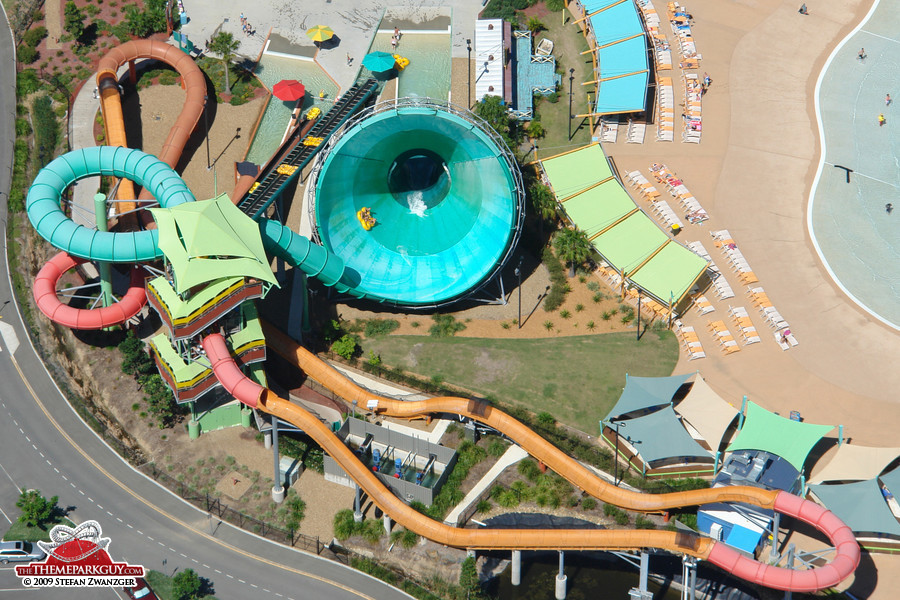 WhiteWater World slide tower aerial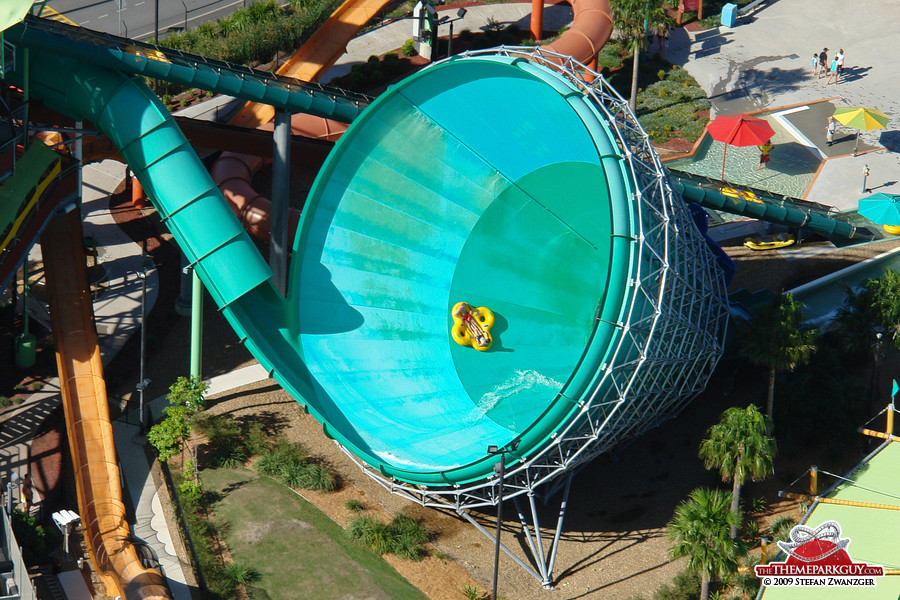 Amazing funnel slide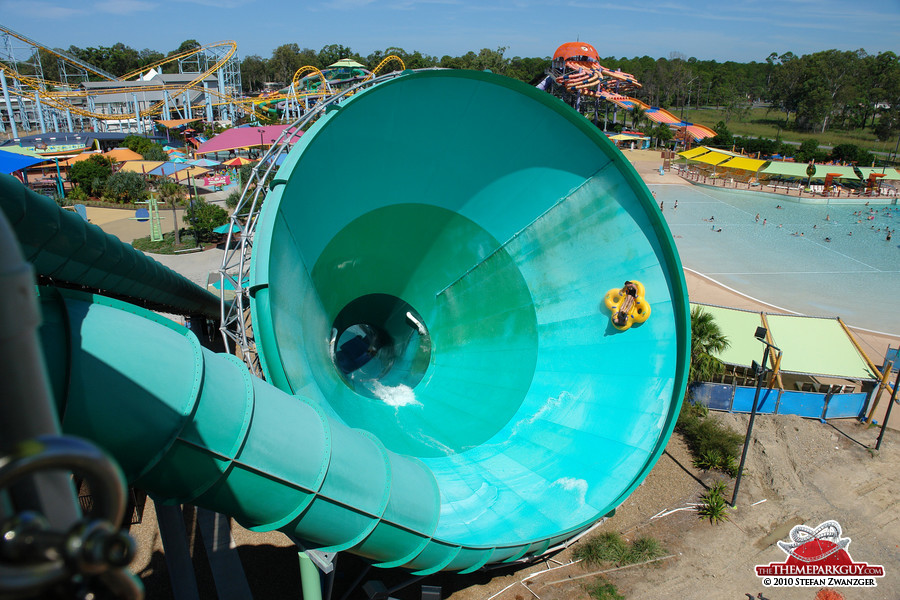 Funnel vista from the slide tower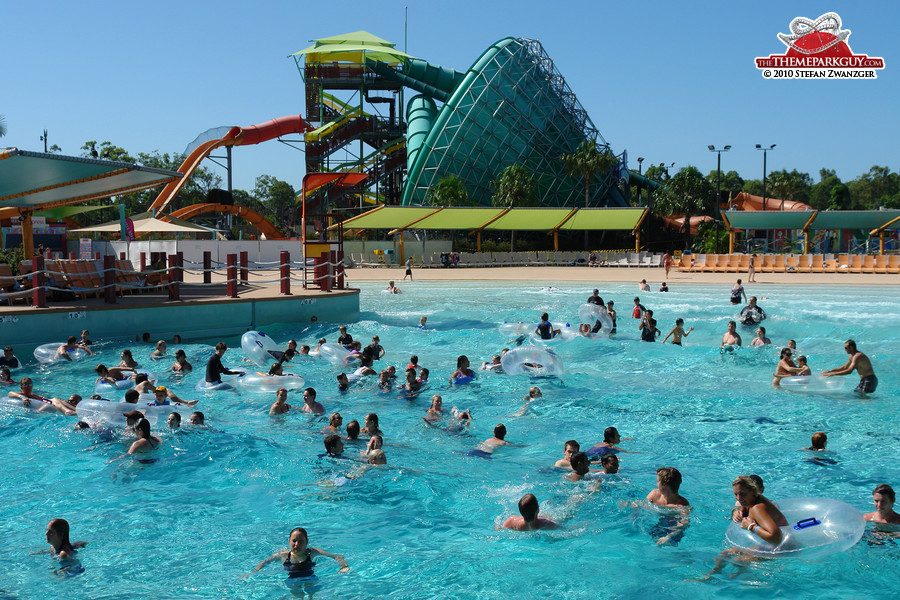 Wave pool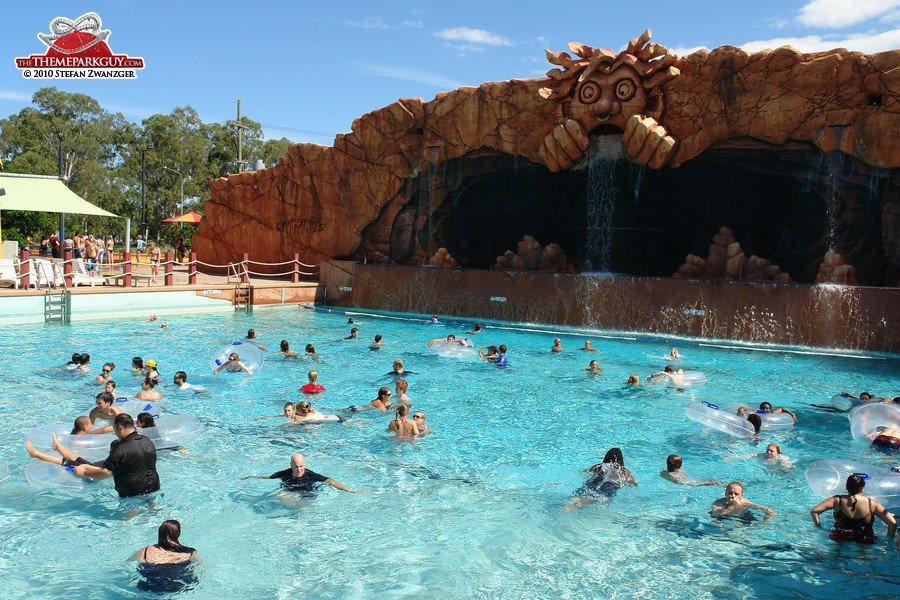 A rare element of theming at WhiteWater World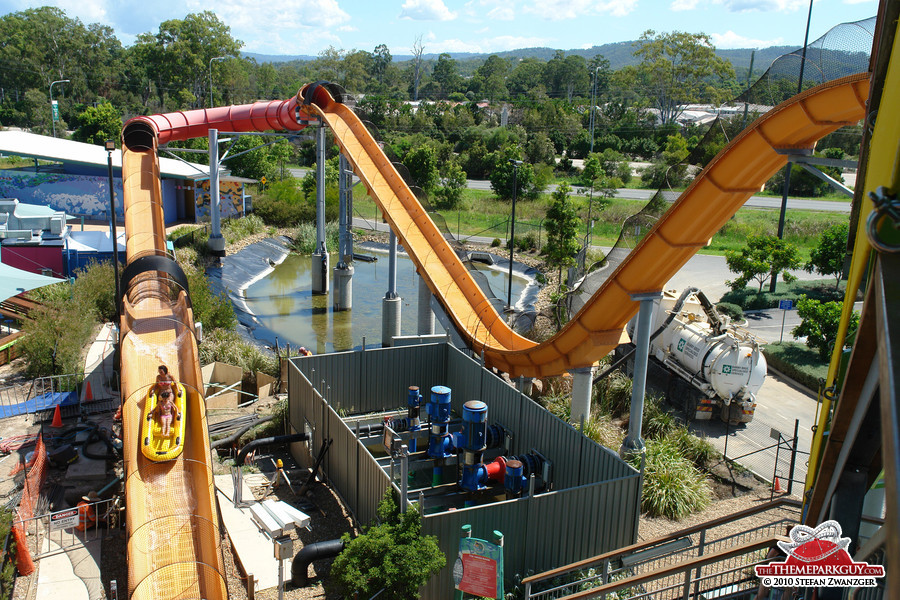 Water coaster slide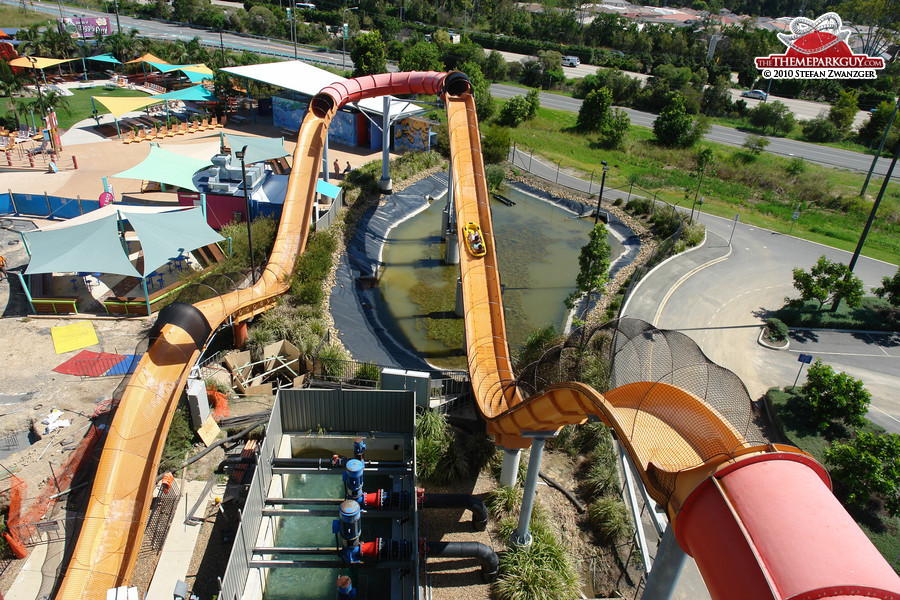 Don't miss it!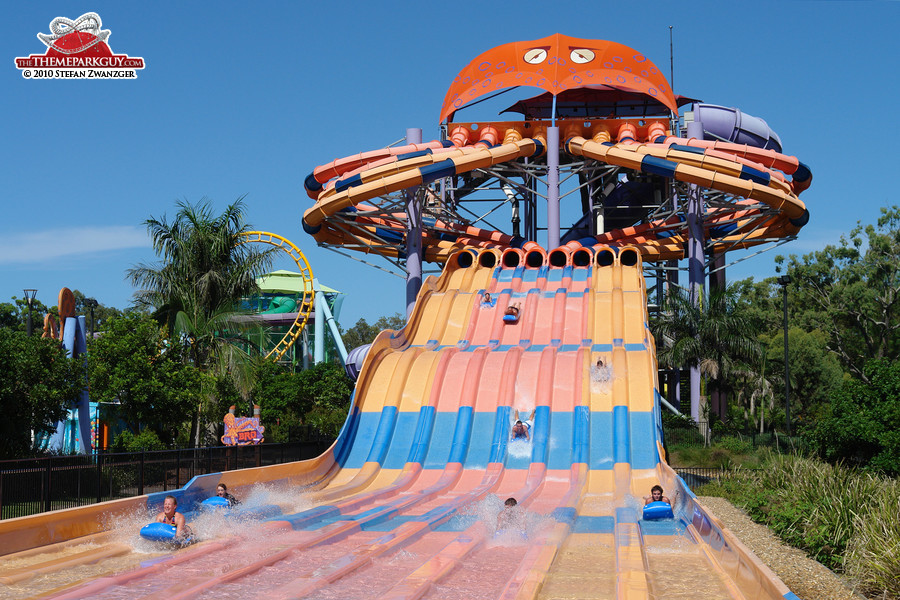 Mat racer competition slides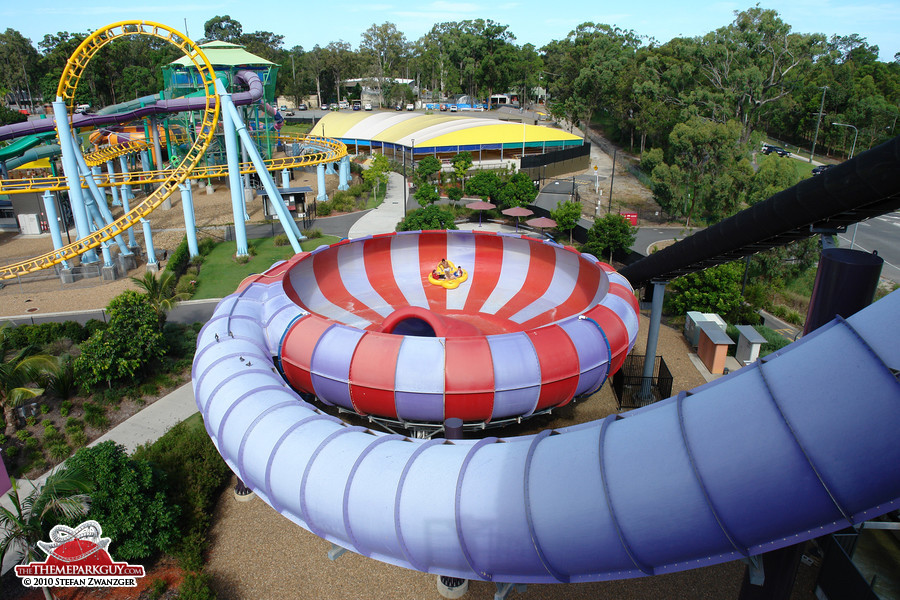 Bowl slide that you can take together with your family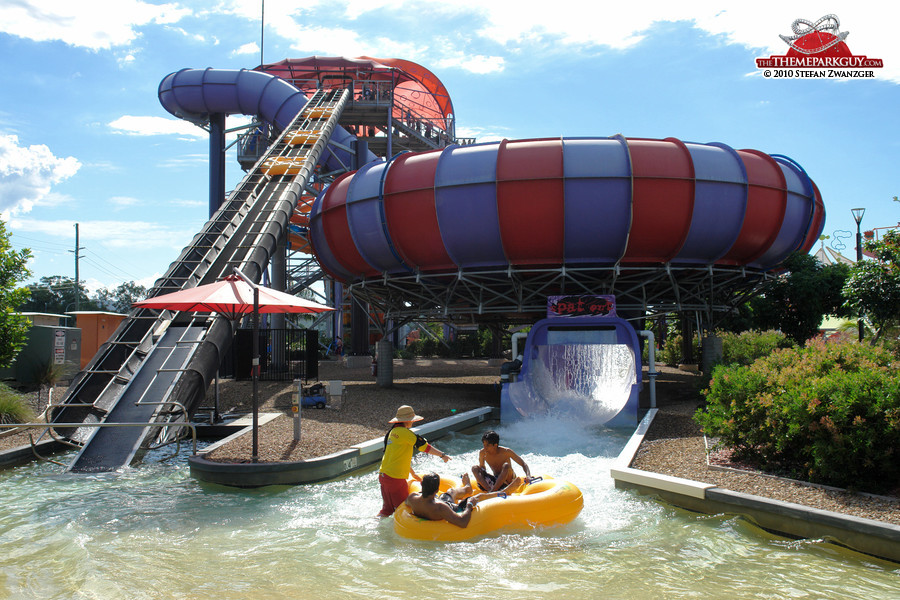 Bowl slide exit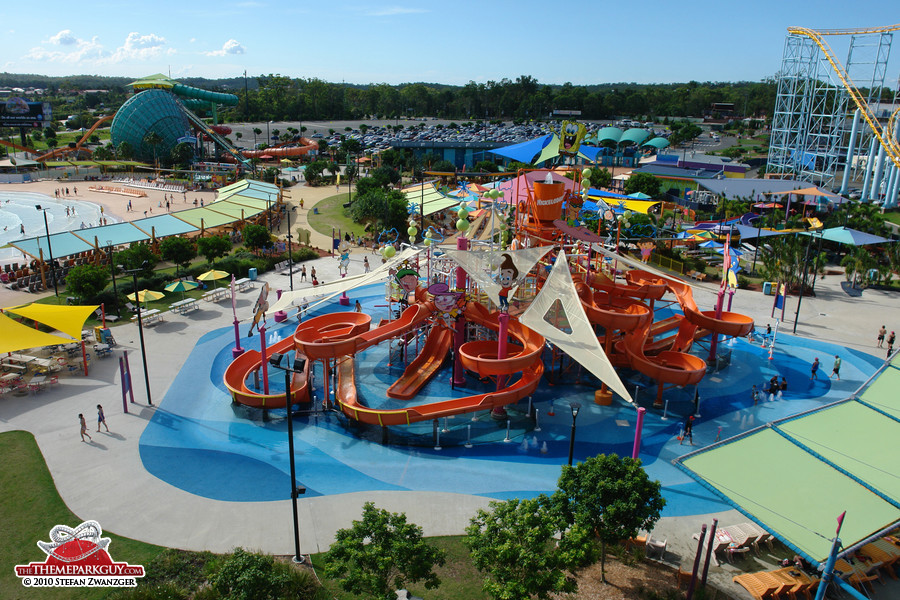 Kids water playground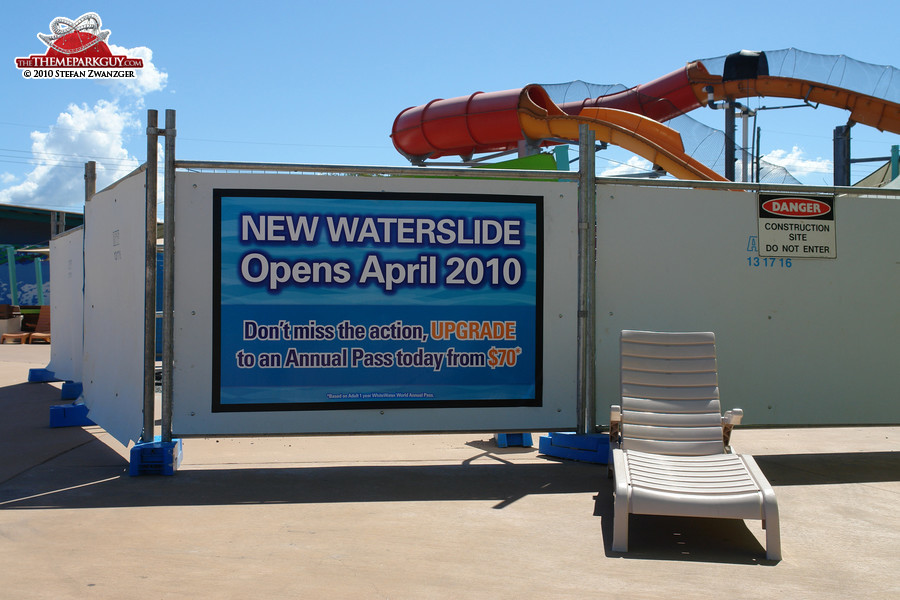 Expansion works
WhiteWater World south of Brisbane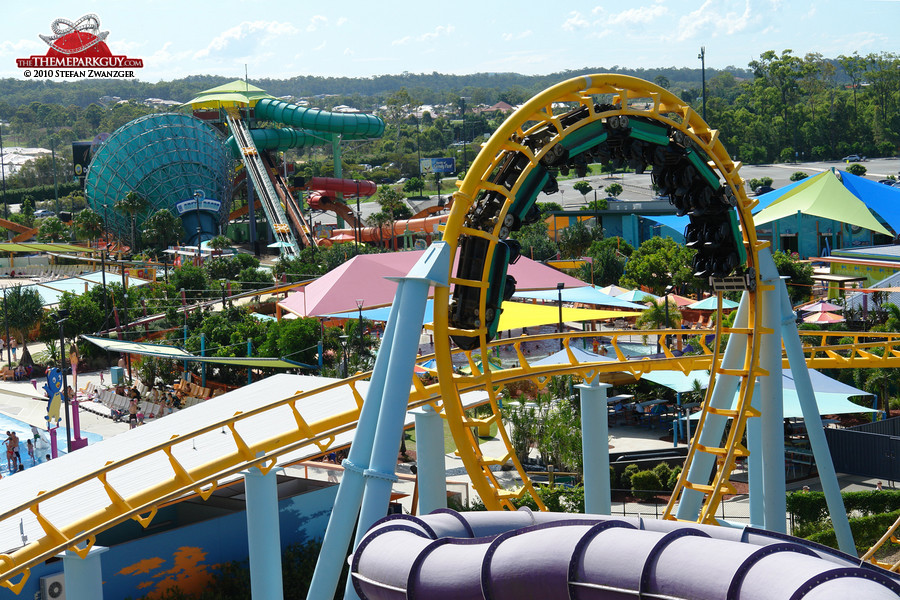 Dreamworld theme park coaster next door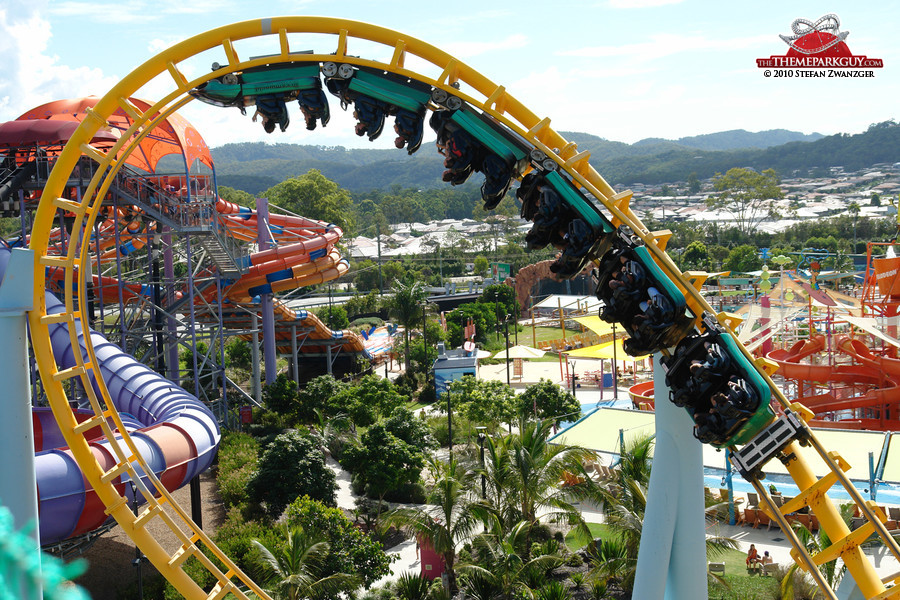 The Dreamworld coaster actually sneaks into the water park
WhiteWater World aerial perspective