Universal Studios Beijing

Date Visited:
February 20, 2009 / June 19, 2014
Can you contribute? More construction updates here!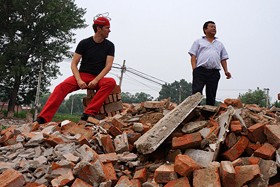 Construction Update
June 19, 2014
The Universal Studios Beijing project has been in limbo for quite some time, following my last visit in 2009. But now it's back, with a bulldozer.
The visual similarities between the Disney Shanghai site and the Universal Beijing site in the early stages of construction – well, destruction – are staggering, with vanishing villages in which the winds of change blow through the thinning hair of old Chinese men on bicycles. This time it's not a 86-year old cartoon mouse that takes it all over, it's a 74-year old bird, a woodpecker on life support.
I always try to get into the heads and souls of the villagers vacating their familiar, old world, to make way for these glorious globalization extravaganzas. Unfortunately, I tend to get polite and entrepreneurial answers, since they suspect me to be part of the (relocation package) game. I wouldn't expect a guy with a silly roller coaster hat to be part of anything.
As evident from the photos, the site today looks almost identical to the Shanghai Disney site back in 2010, so the announced 2018 opening date may prove realistic.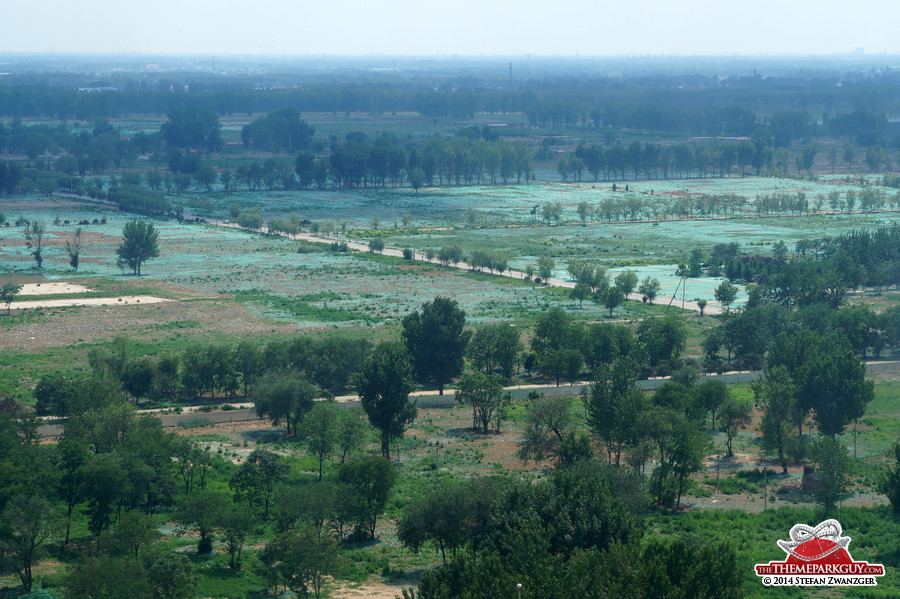 The Universal Studios Beijing site in June 2014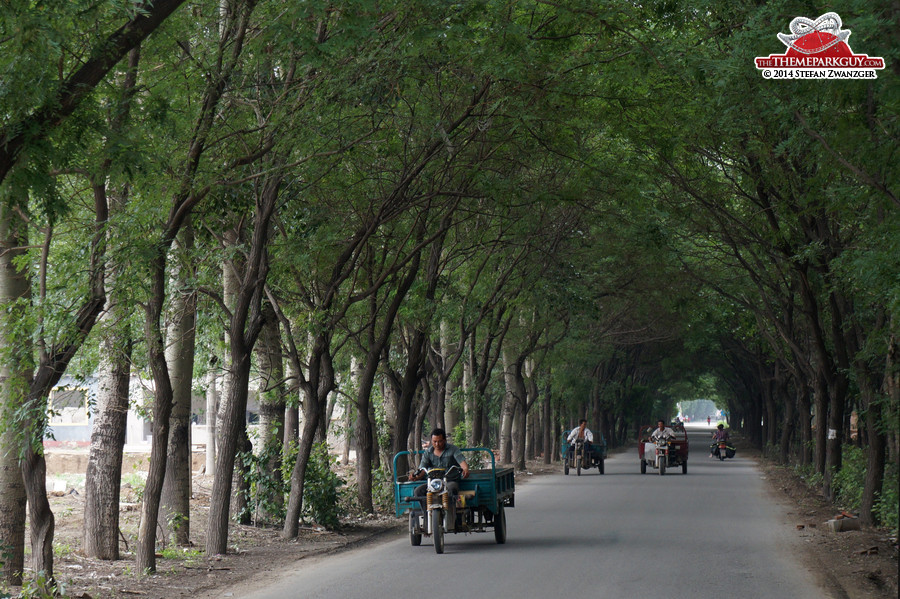 Charming countryside roads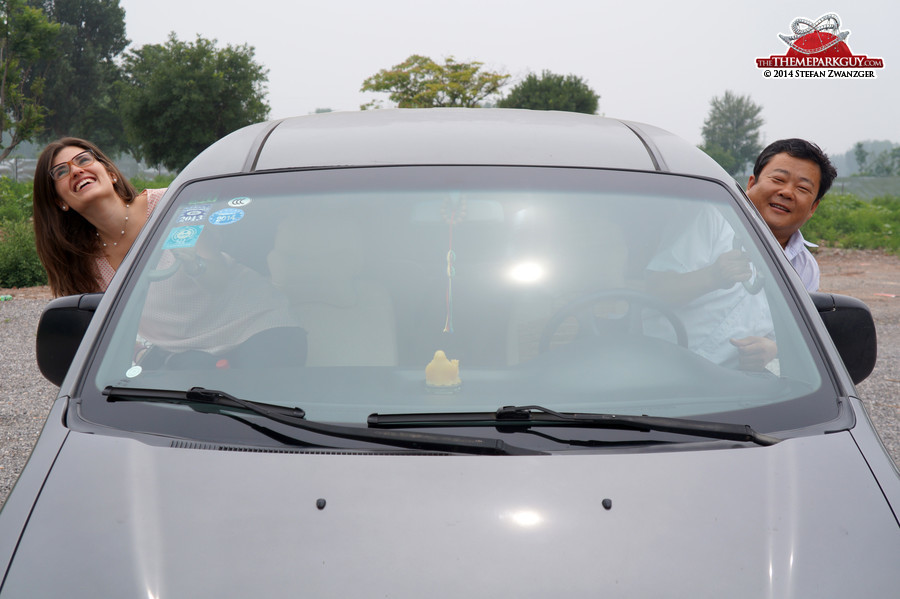 My Chinese-speaking friend Angela and our driver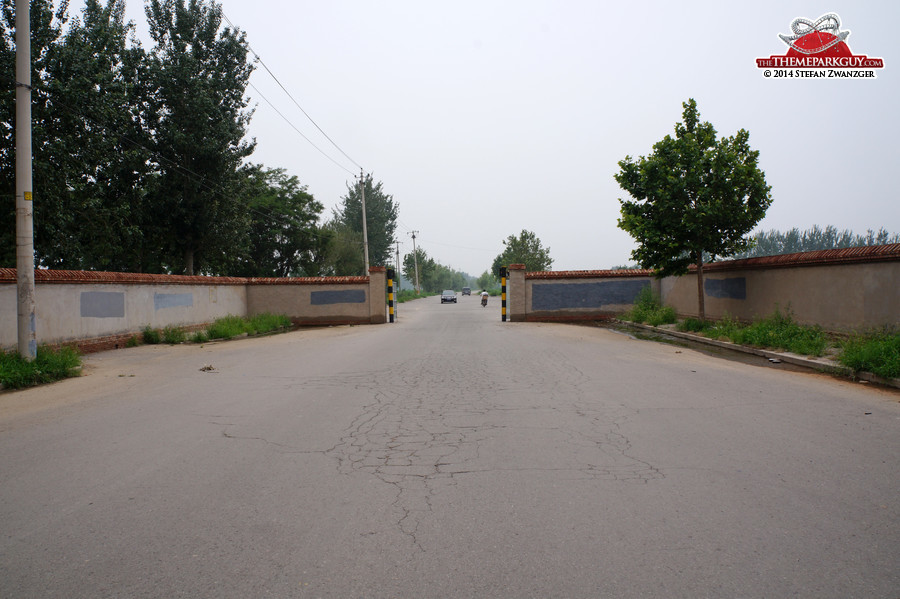 A wall in the middle of nowhere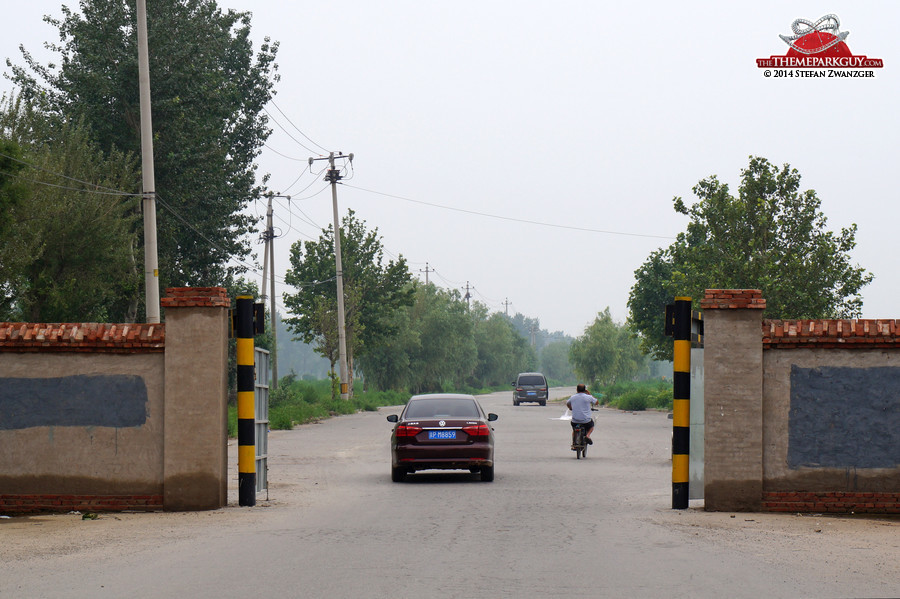 In one year or two, you'll find the Universal site offices here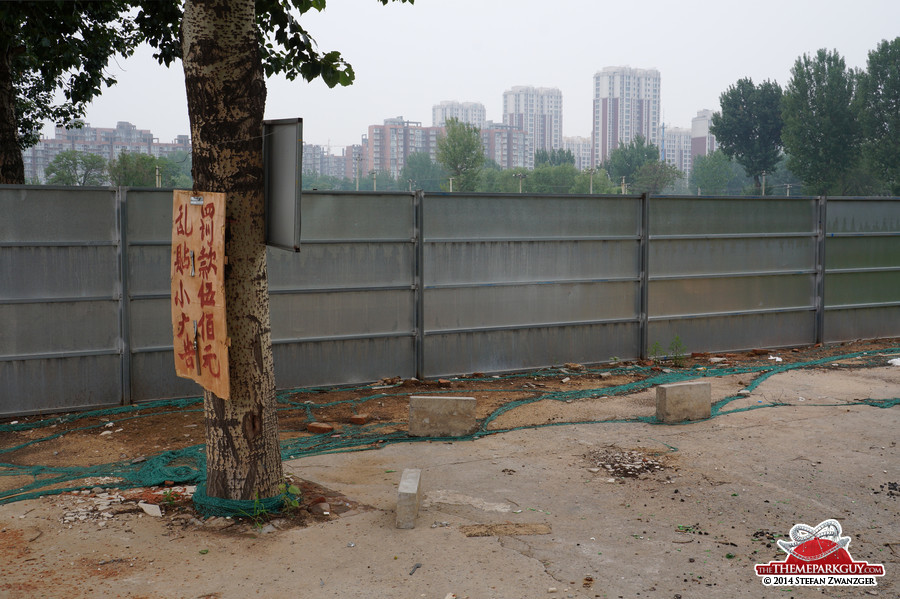 Provisional separating wall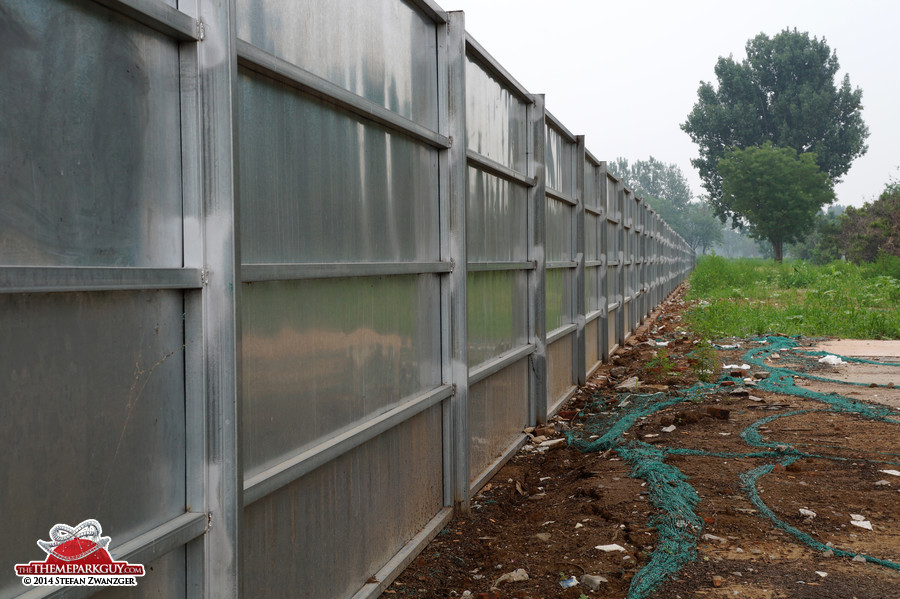 Separating today from tomorrow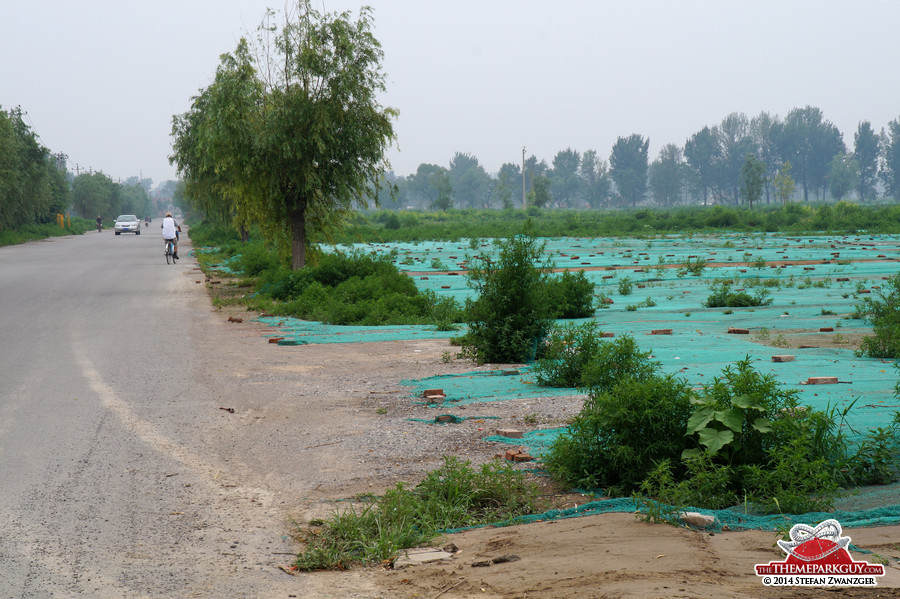 Now entering future Universal Studios territory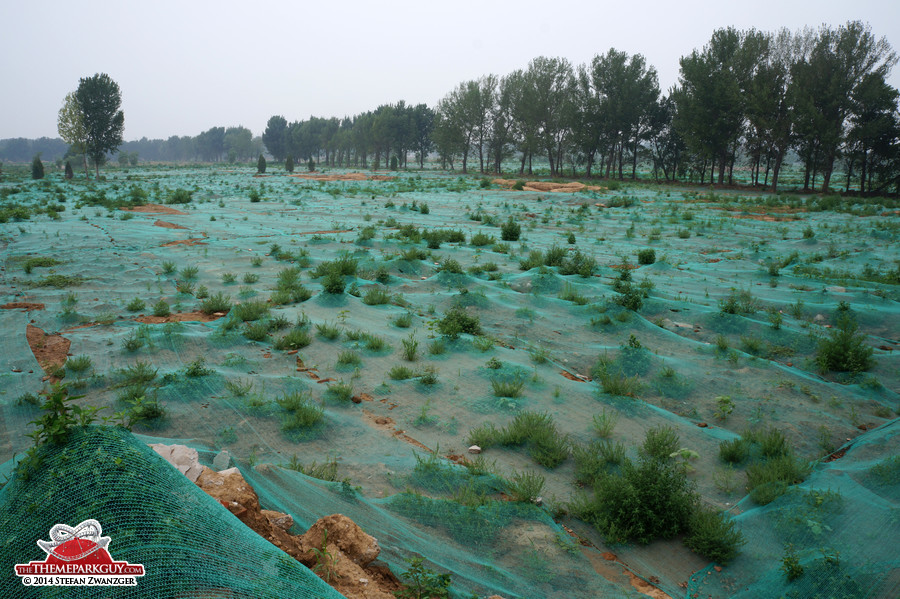 Soil being prepared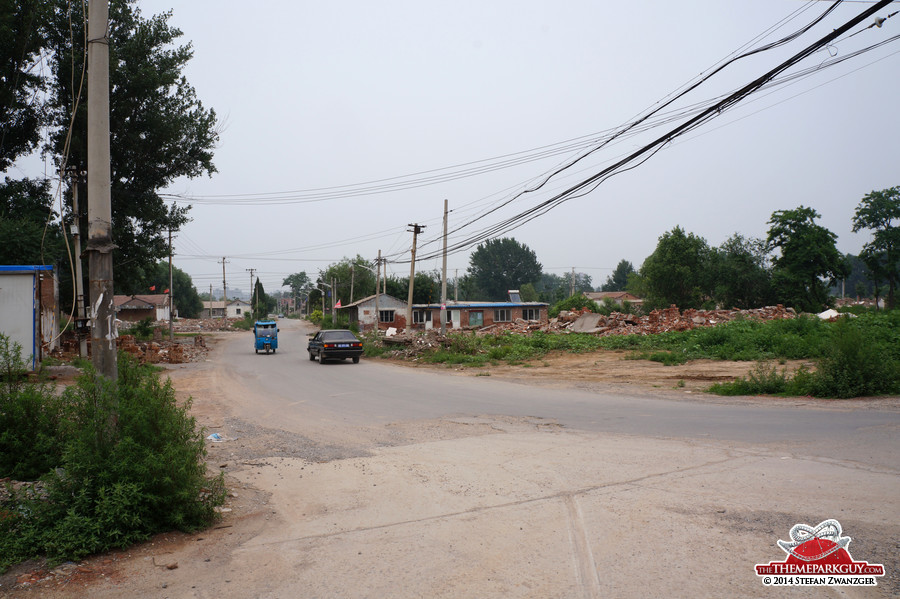 Remaining village on site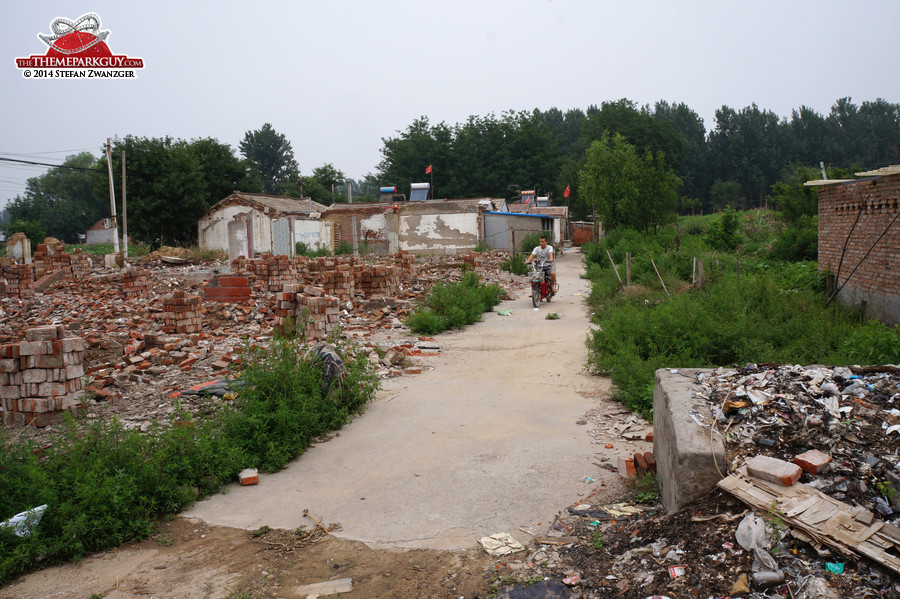 Demolition in progress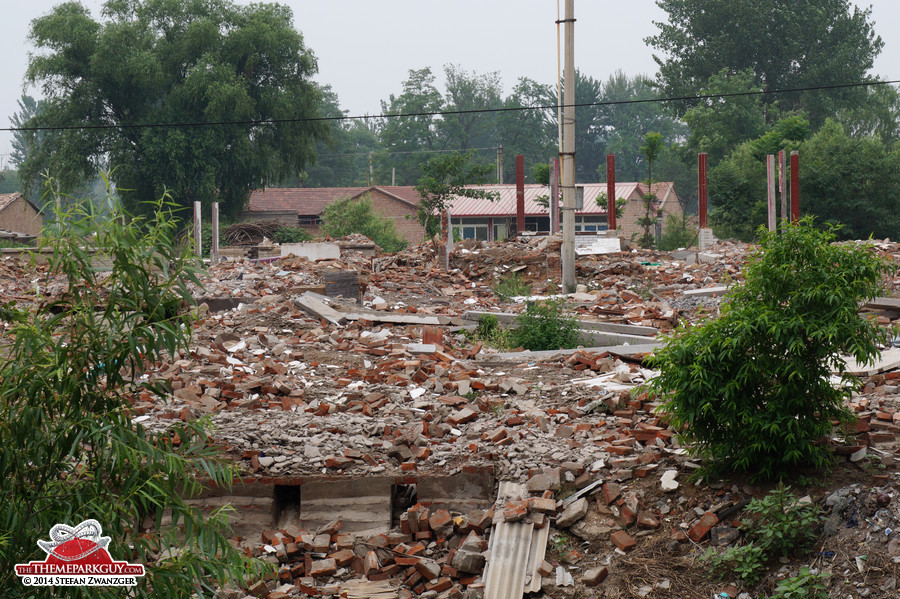 Vanishing village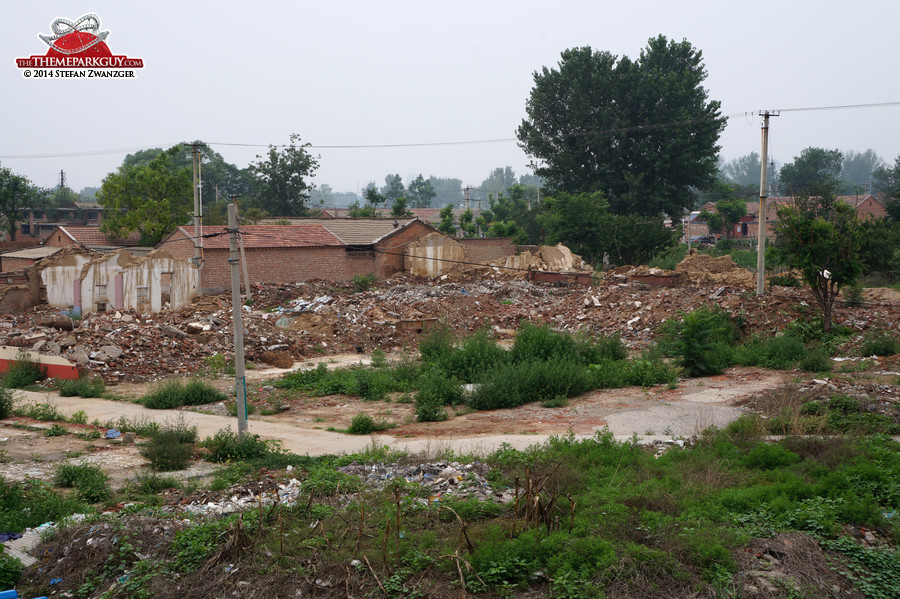 Woody Woodpecker merciless.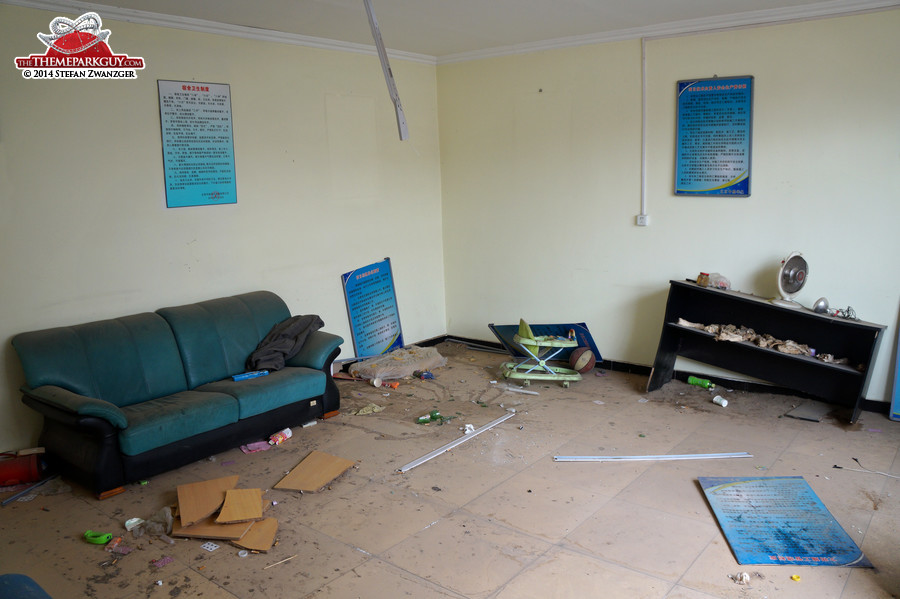 Interior design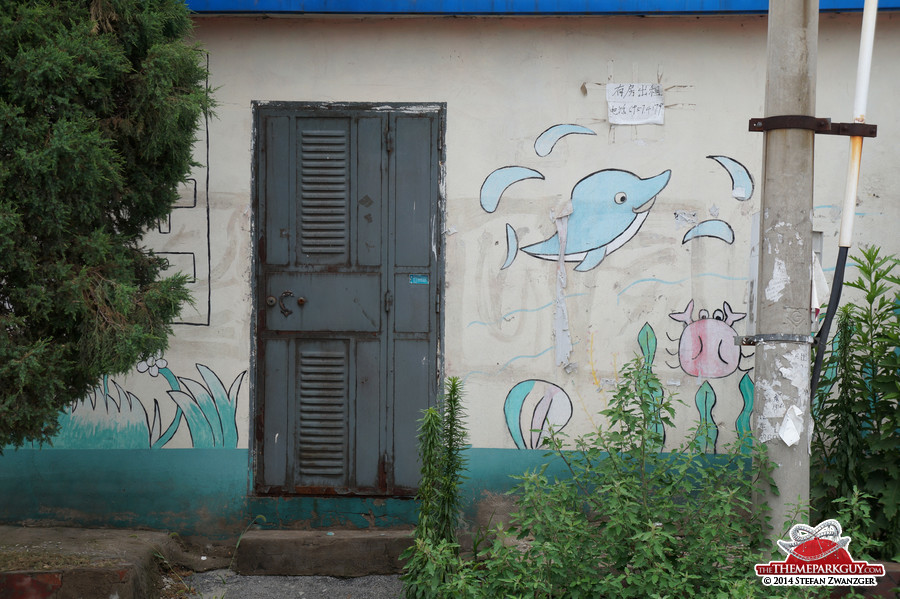 Santorini in Greece? No, it's a former school on the Universal grounds.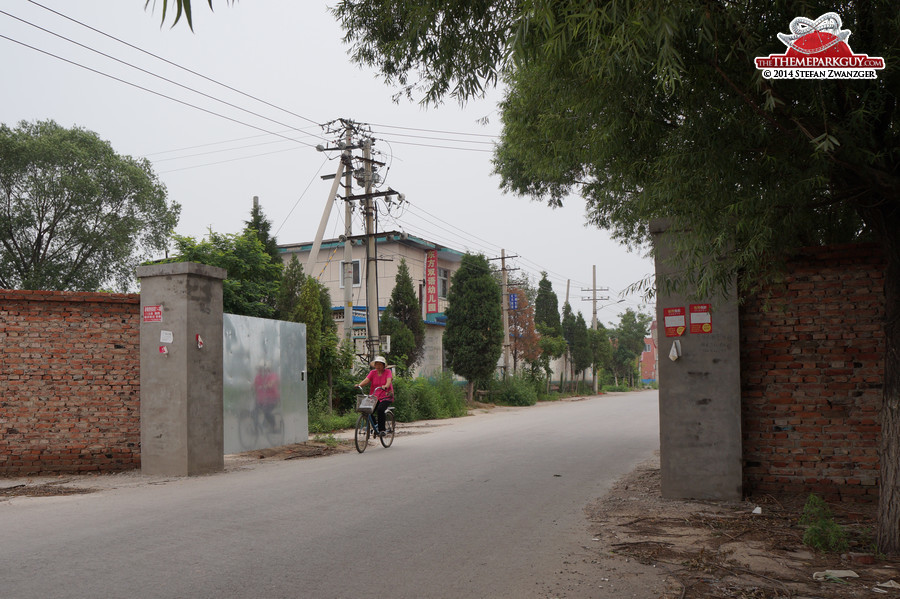 Woman on bicycle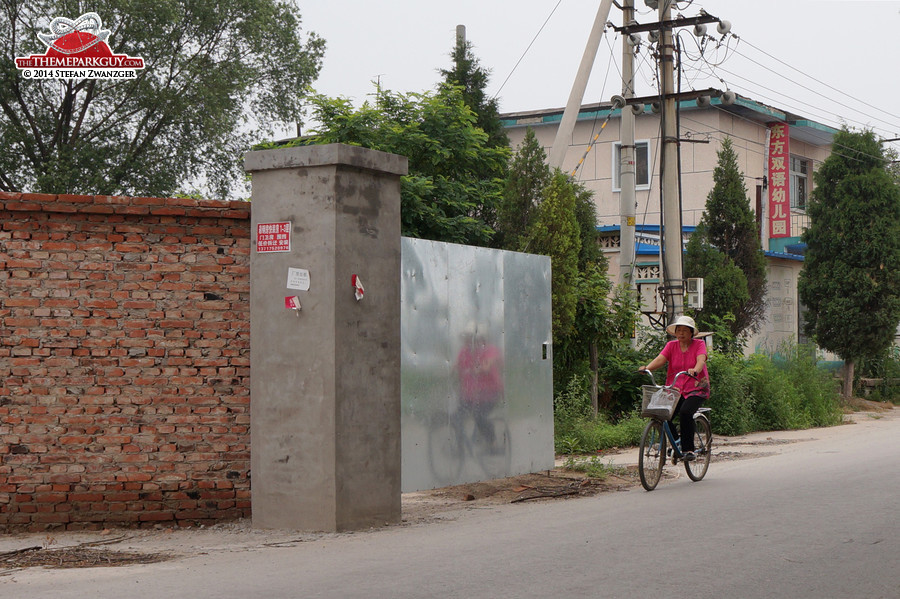 The cyclist's shadow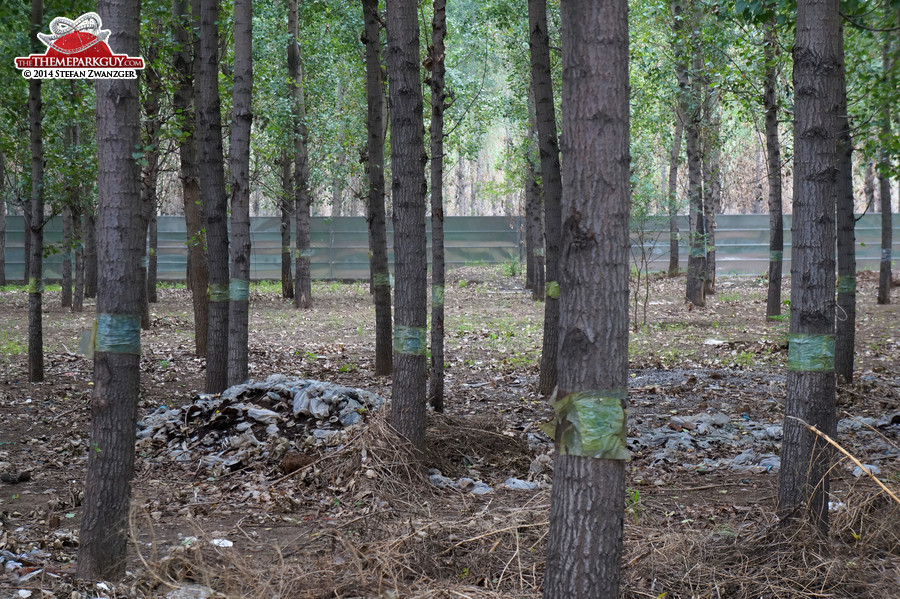 Wall in the woods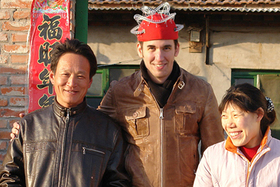 Construction Update
February 20, 2009
The plans for a Beijing Universal Studios theme park were announced just hours after I had already booked my flight to China. I instantly went to inspect the future site in the south-eastern suburbs of Beijing. Universal Studios Osaka, Seoul and now Beijing? It looks like there will be a (welcome) overdose of Jurassic Park rides in North East Asia.
The locals in the villages of the Tongzhou district (the proposed location of the park) were very warm-hearted and friendly but didn't have a clue what I and my local assistant were talking about.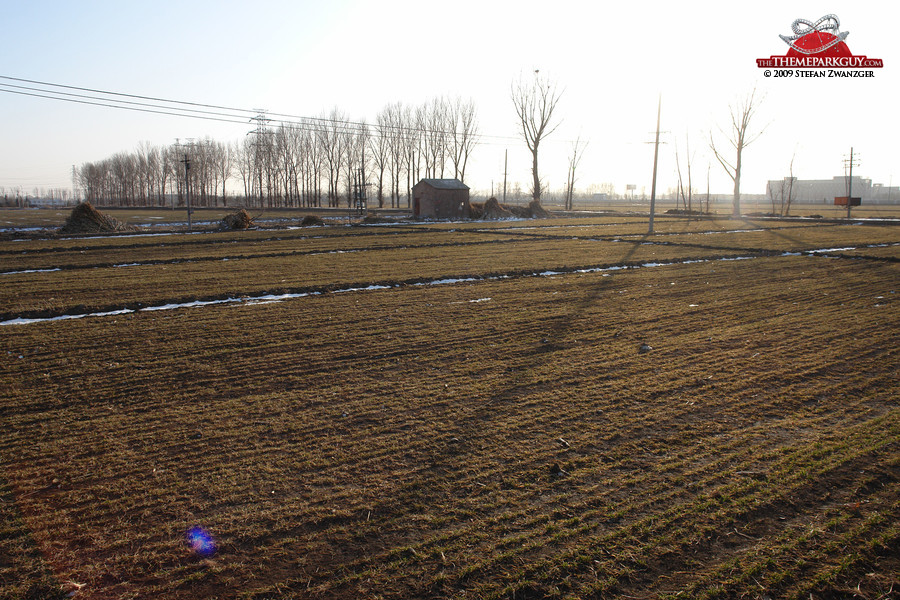 Rural China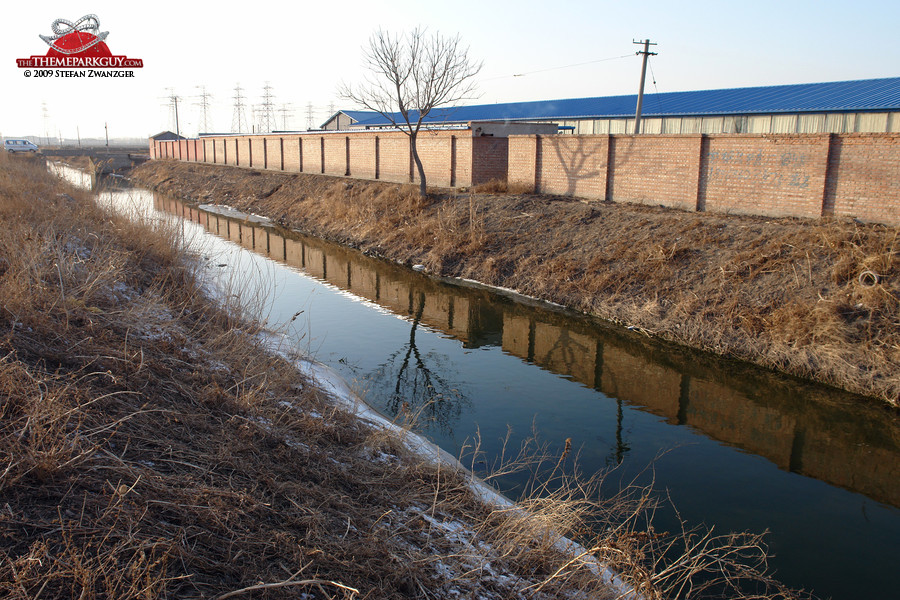 The future Universal Studios Beijing site?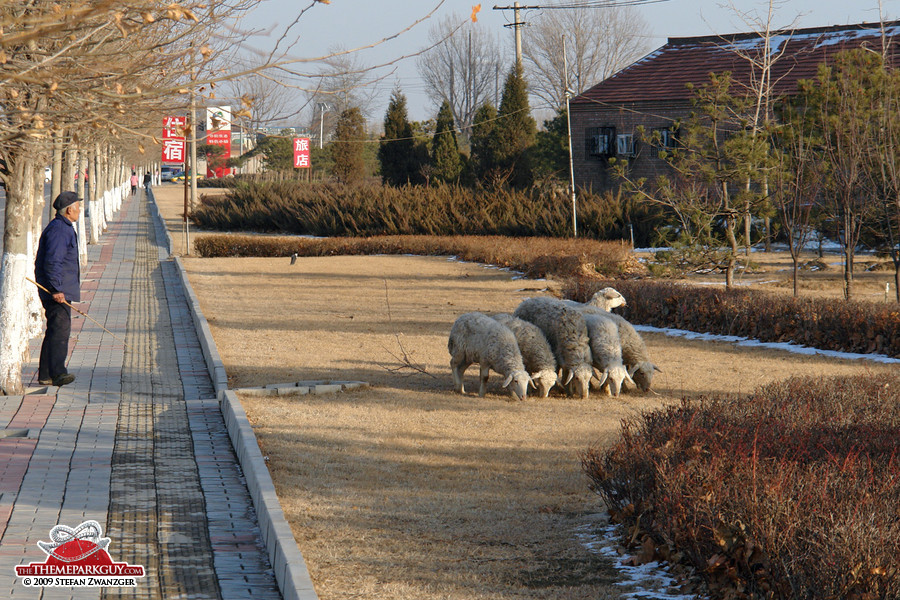 Sheep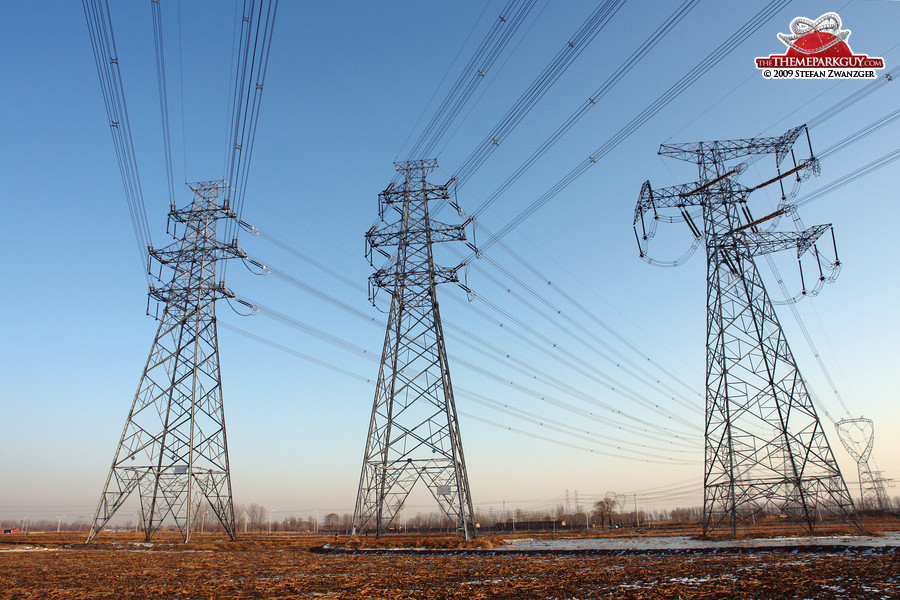 Pylons in Beijing's suburbs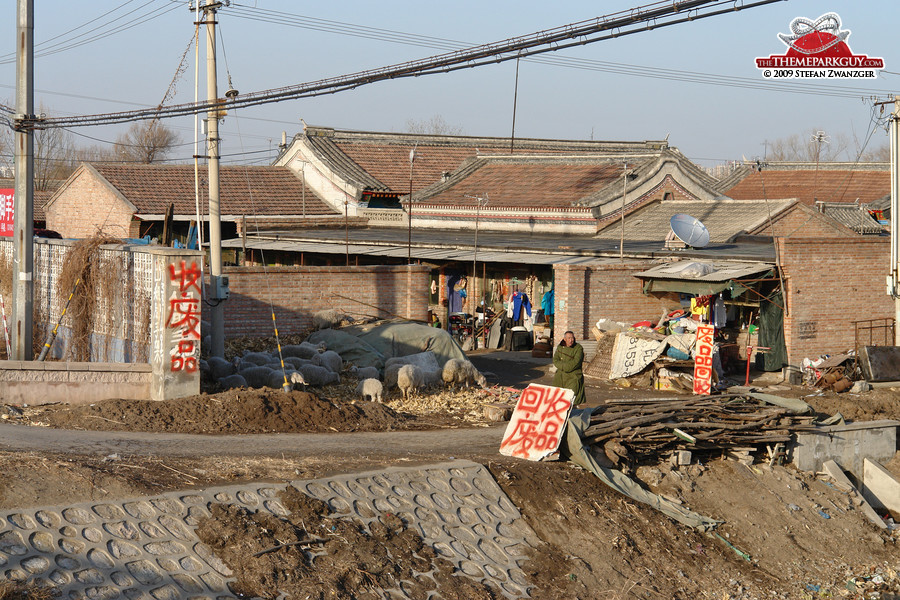 Dwellings on location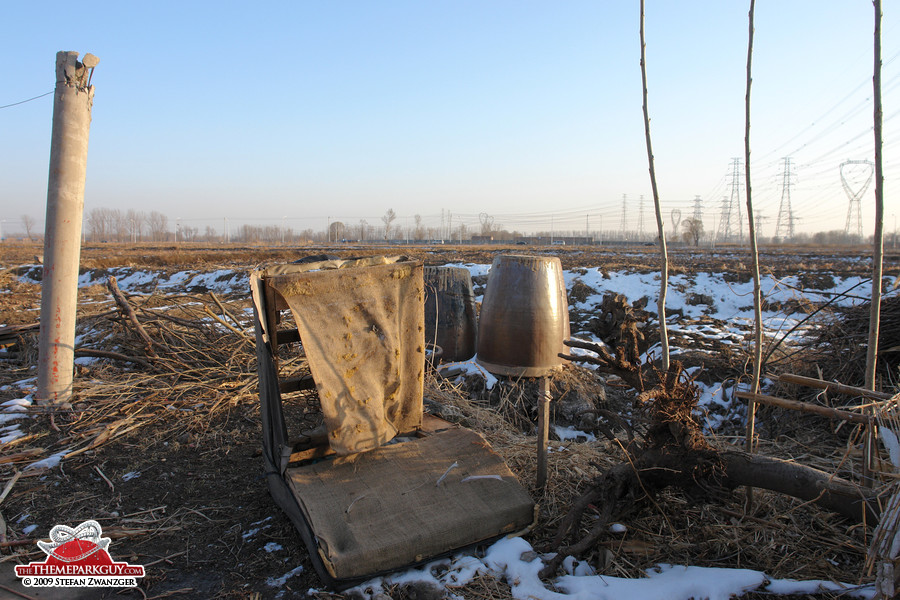 The approximate location of Universal Studios Beijing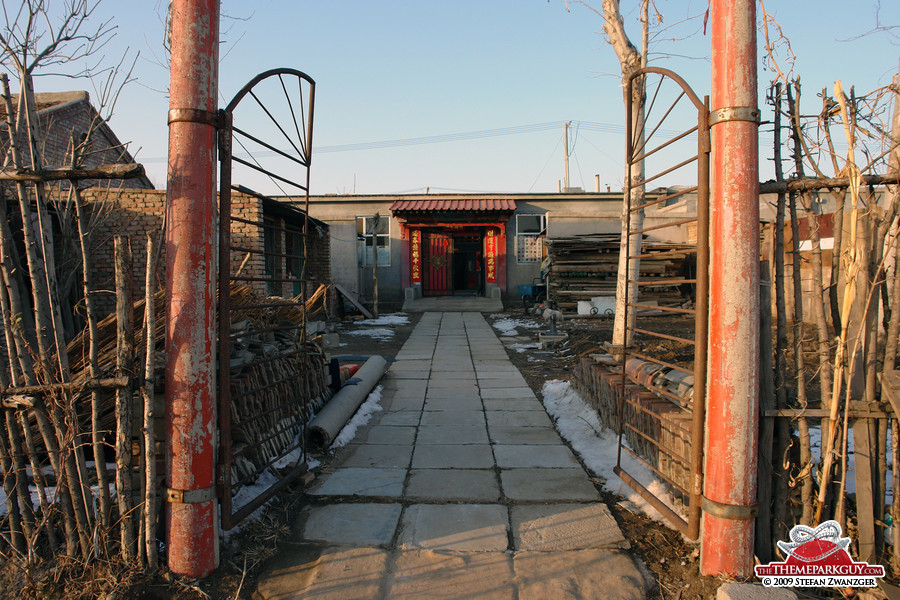 Dwelling number one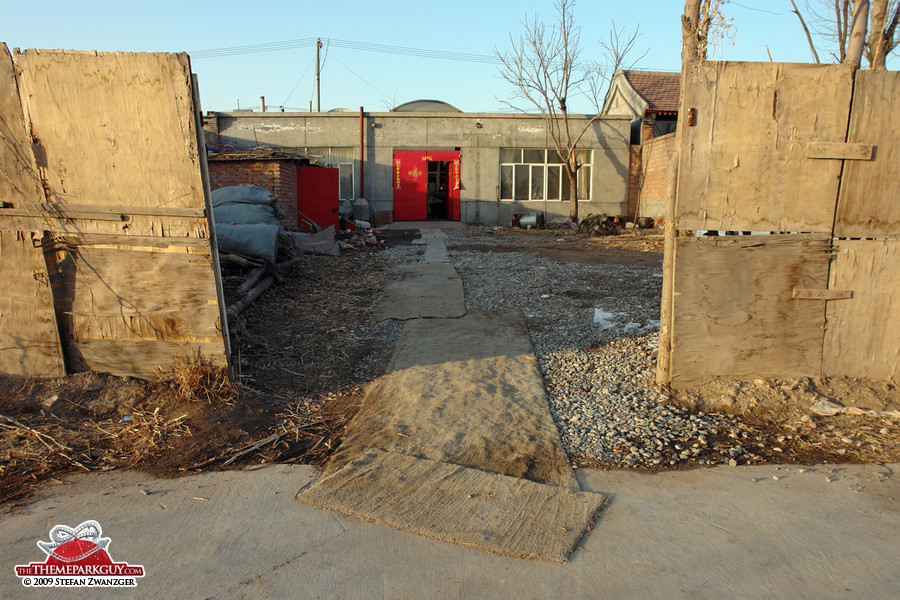 Dwelling number two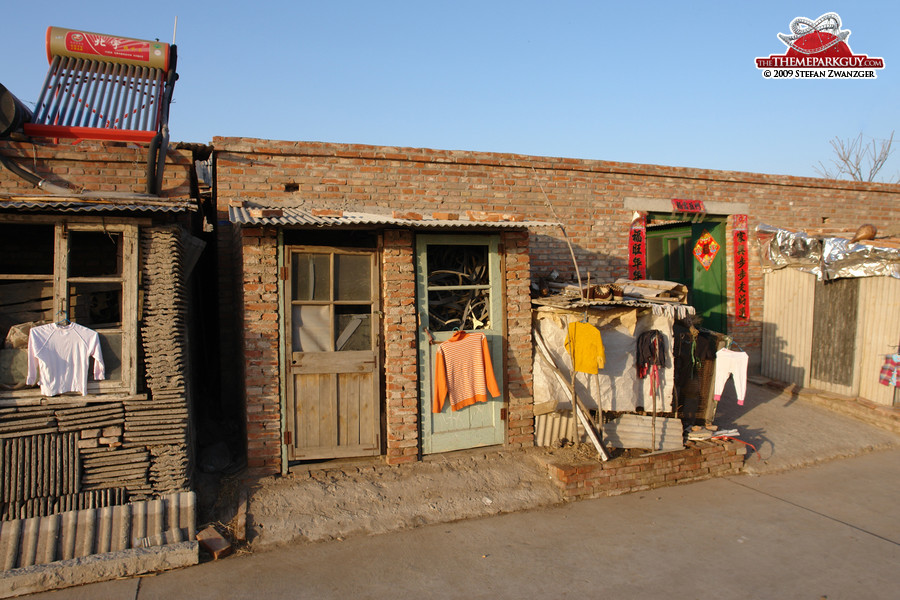 Dwelling number three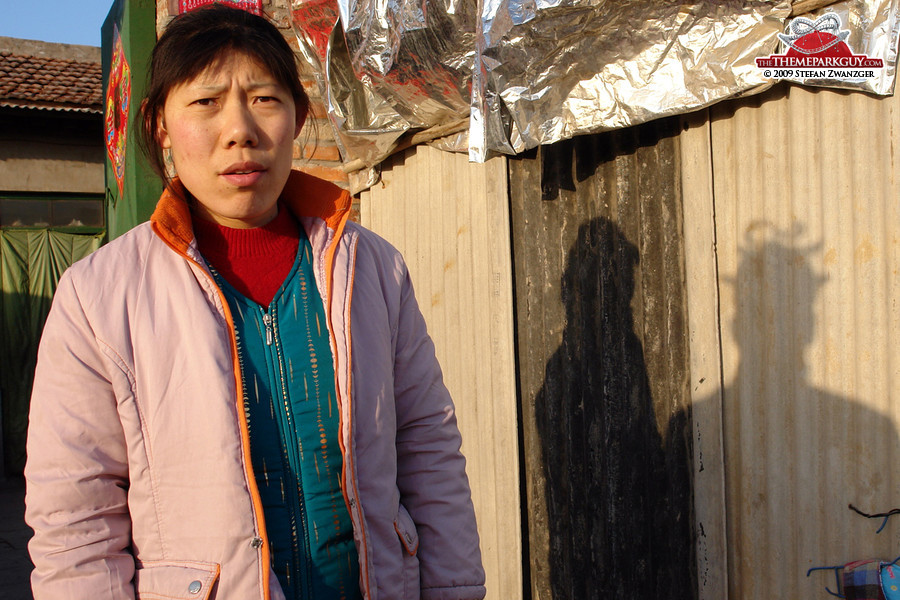 The shadow of The Theme Park Guy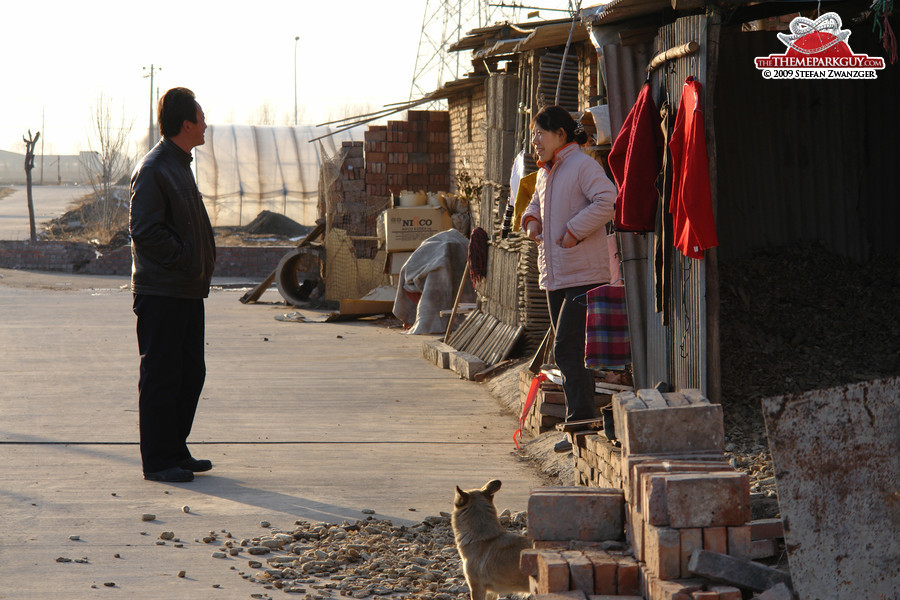 I wonder if these people have heard about the Universal Studios project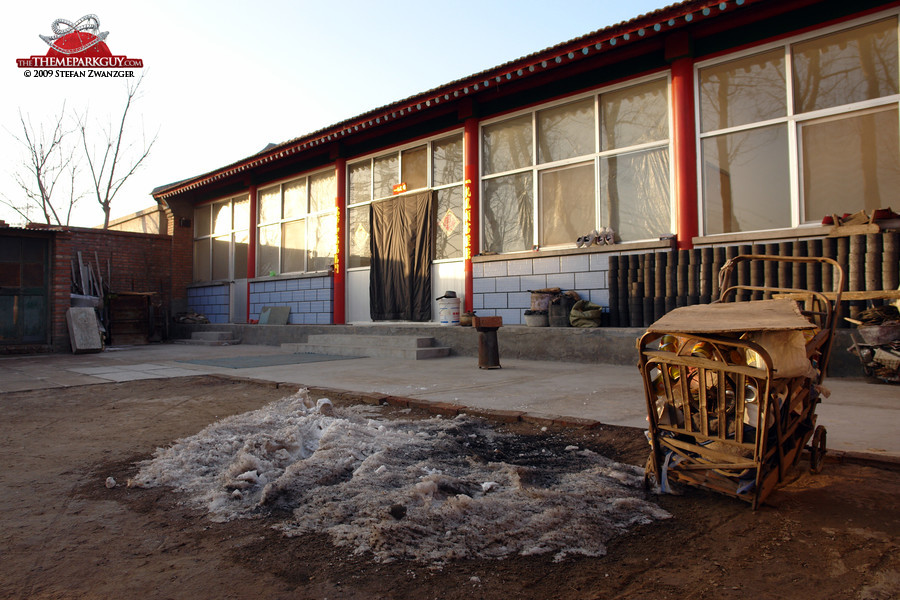 Local dwellings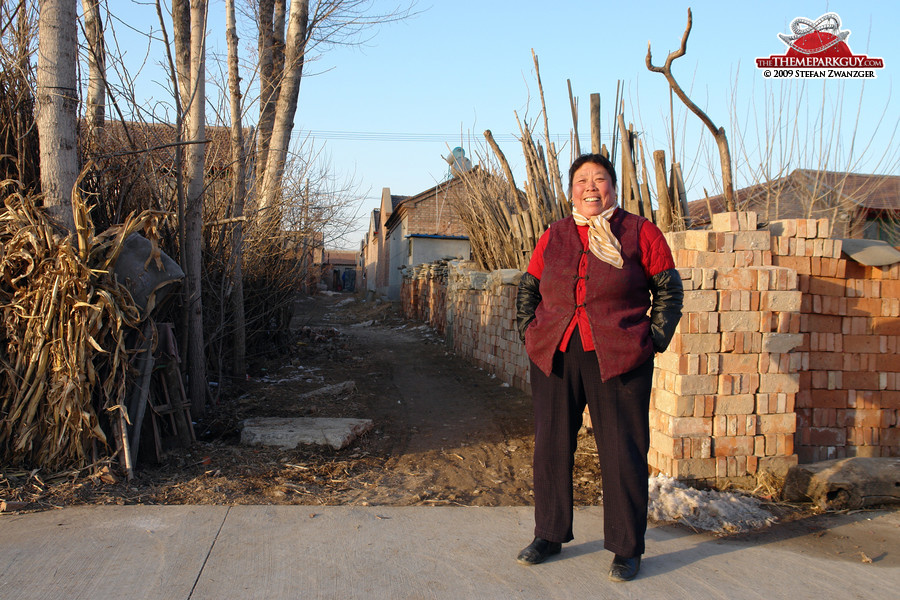 Friendly, curious and warm villager
Local village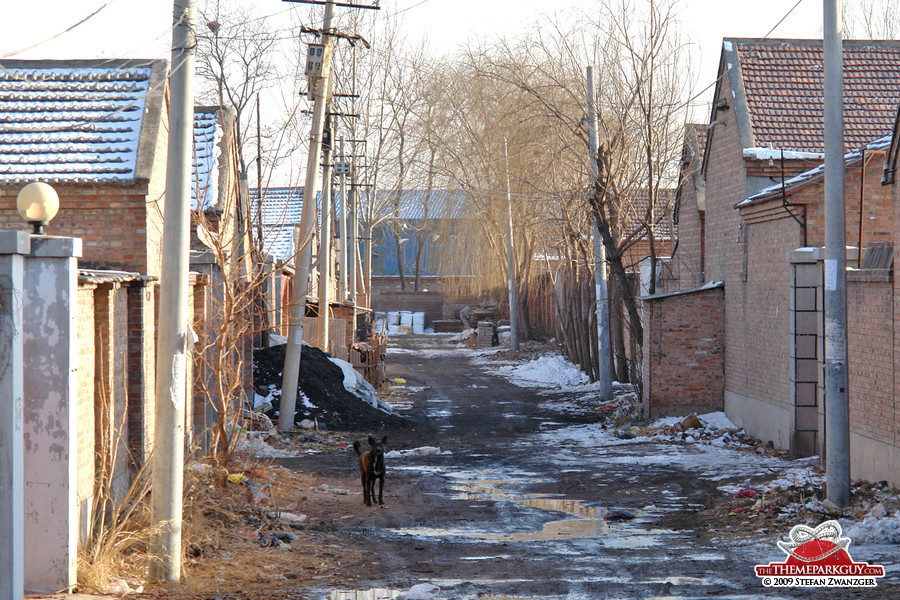 Village in Beijing's Tongzhou suburb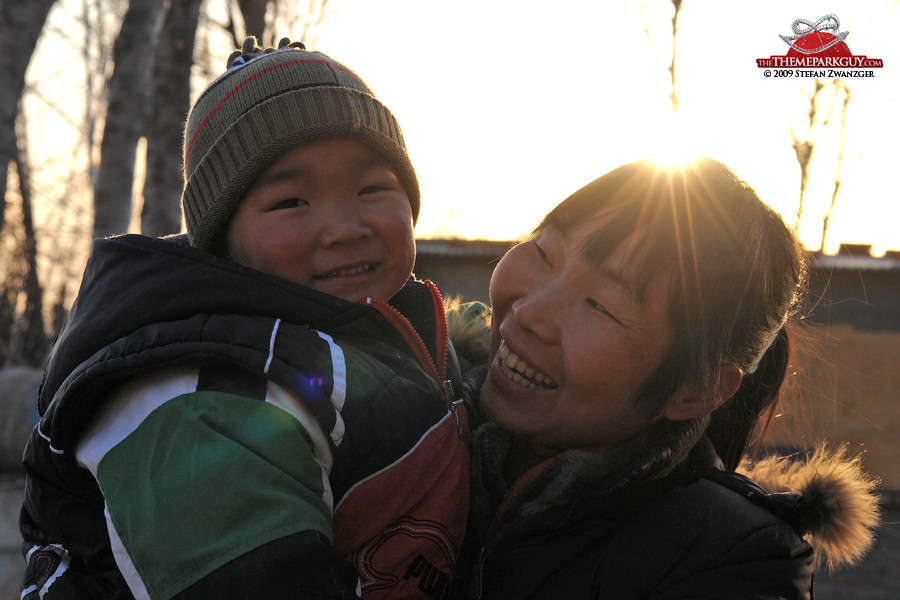 Beauty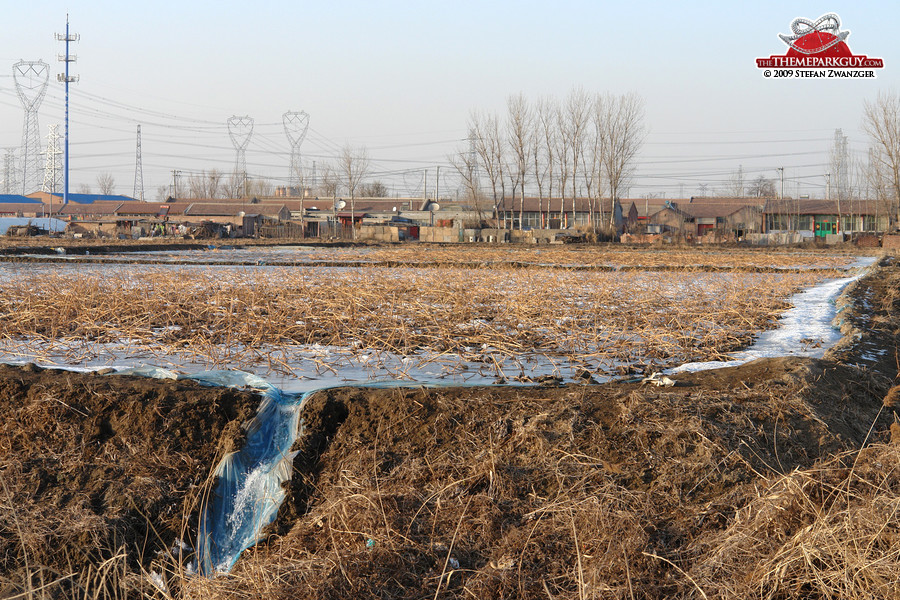 Future Universal Studios Beijing site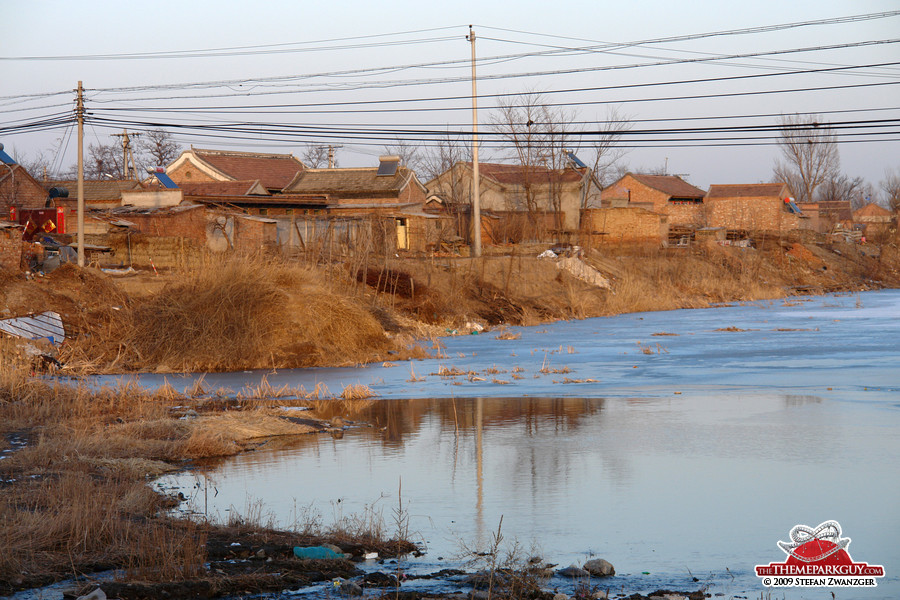 Rural China isn't booming