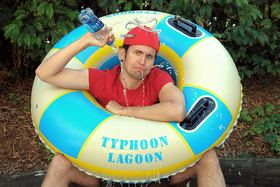 Review
What a wave, what a crazy wave! The first time I saw it coming and it crashed over me I thought: 'Does this conform to Disney's safety standards? Someone must be getting hurt, people must be bumping into each other!" I looked around. Everybody ok. Uh-oh, next wave. Rumble, rumble, rolling rumble... yikes, mothers and children behind me... and here's another face-slapping crash-splash! Bobbing up, scanning the crowd: again, everyone's happy. No one's hurt. Wow! Very thrilling! Bring on the next!
Typhoon Lagoon dates back to 1989 and remains the most beautiful water park in Florida with its post-typhoon tropical theme and a bashed-up fishing boat perched on a mountain's top as its centerpiece. The state-of-the-art water coaster 'Crush'n'Gusher' propels you up-and-down with tremendous speed, slides like 'Humunga Kowabunga' make use of the mountain structure for good acceleration and attractions like 'Shark Reef' (snorkeling with real fish) entertain the kids. 'Typhoon Lagoon' is the superior of the two Disney water parks and will definitely make you enjoy your day.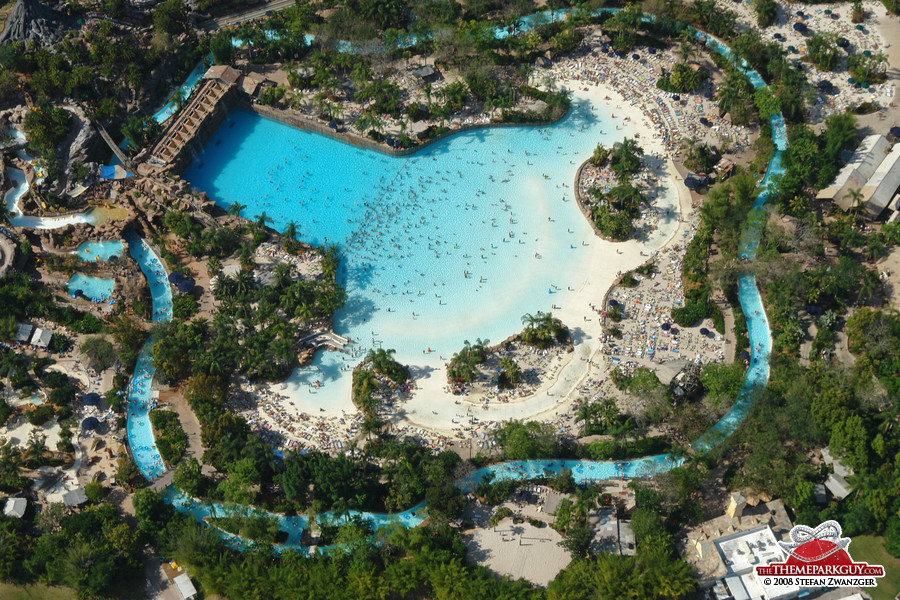 Typhoon Lagoon at Walt Disney World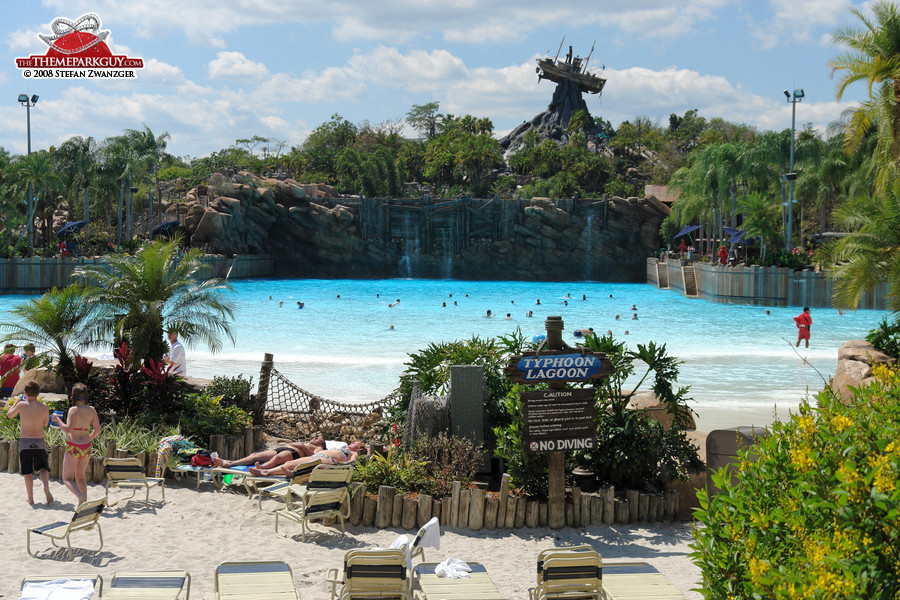 The massive wave pool with the iconic stranded boat in the background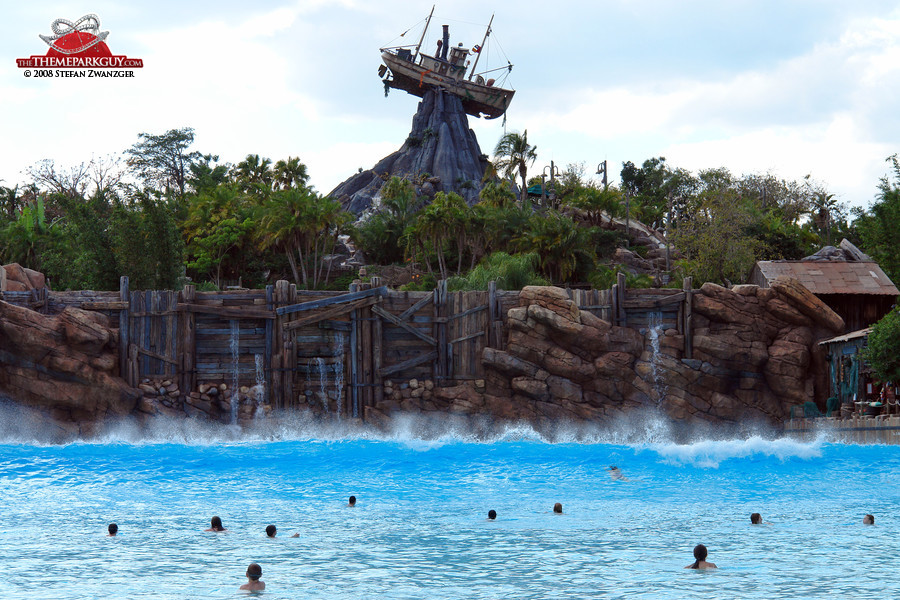 Typhoon Lagoon wave pool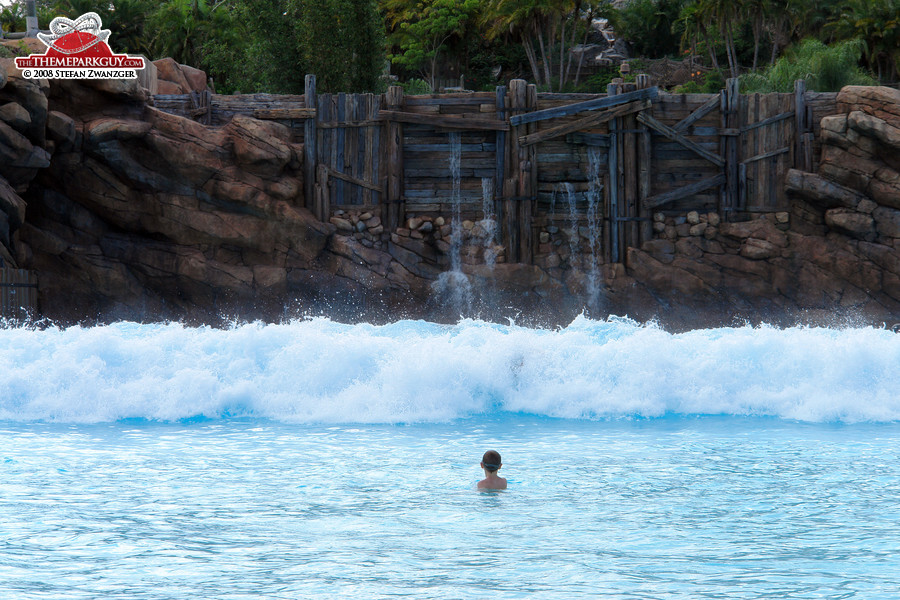 Monstrous waves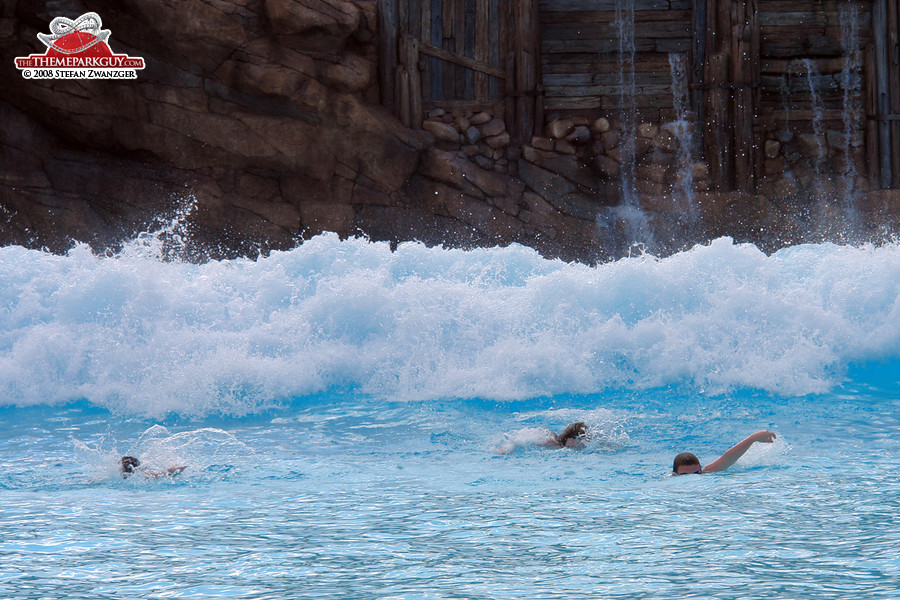 Swimmers getting ready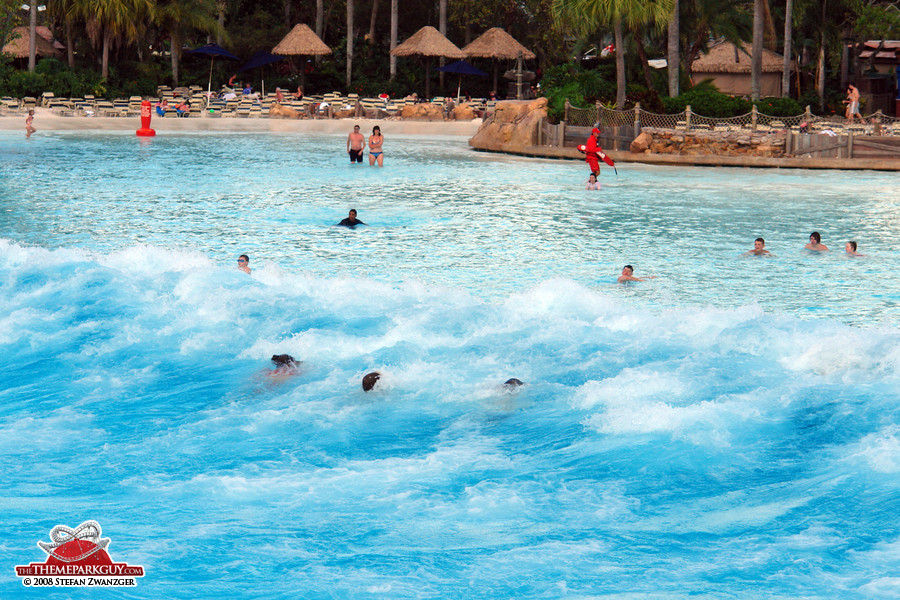 For some reason these rogue waves seem to cause no or few injuries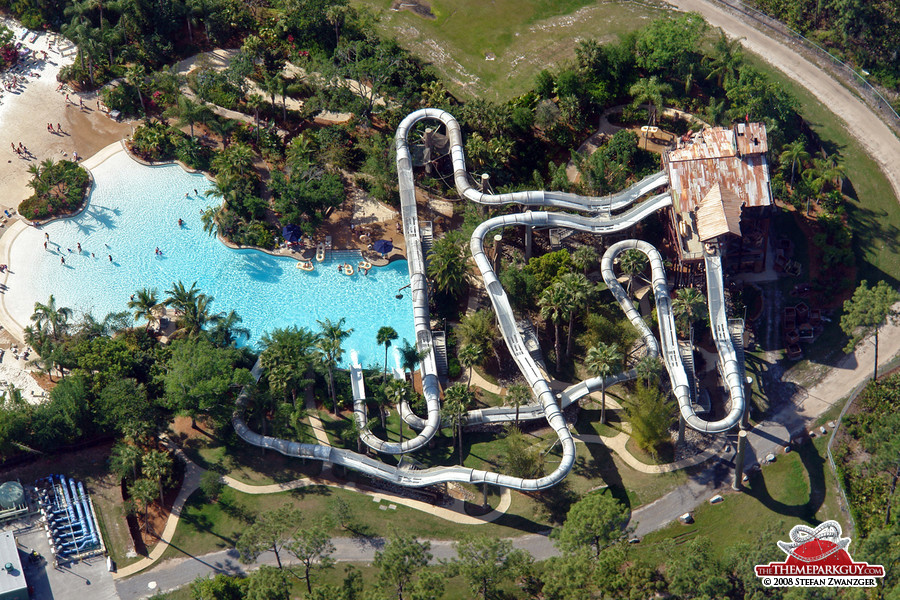 Water coaster Crush'n'Gusher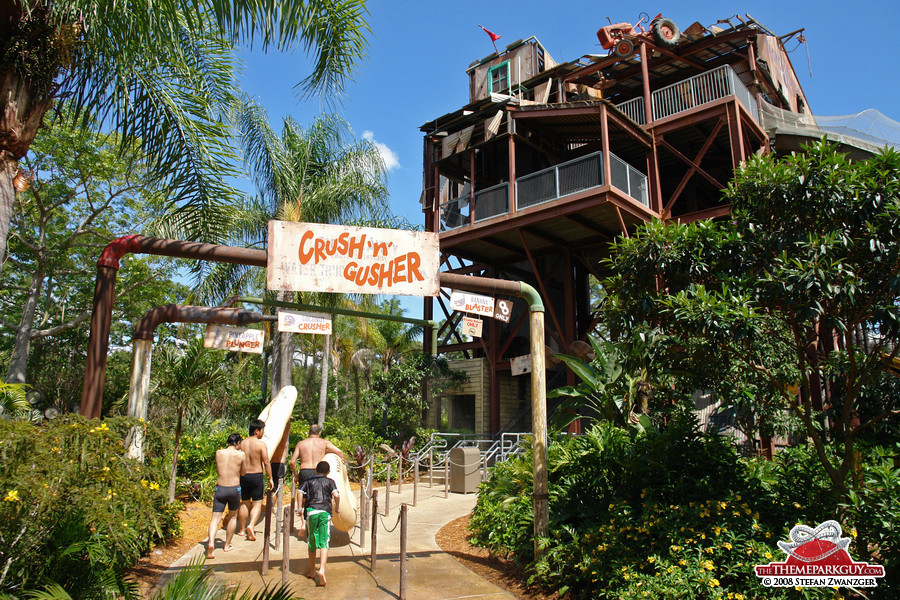 Crush'n'Gusher entrance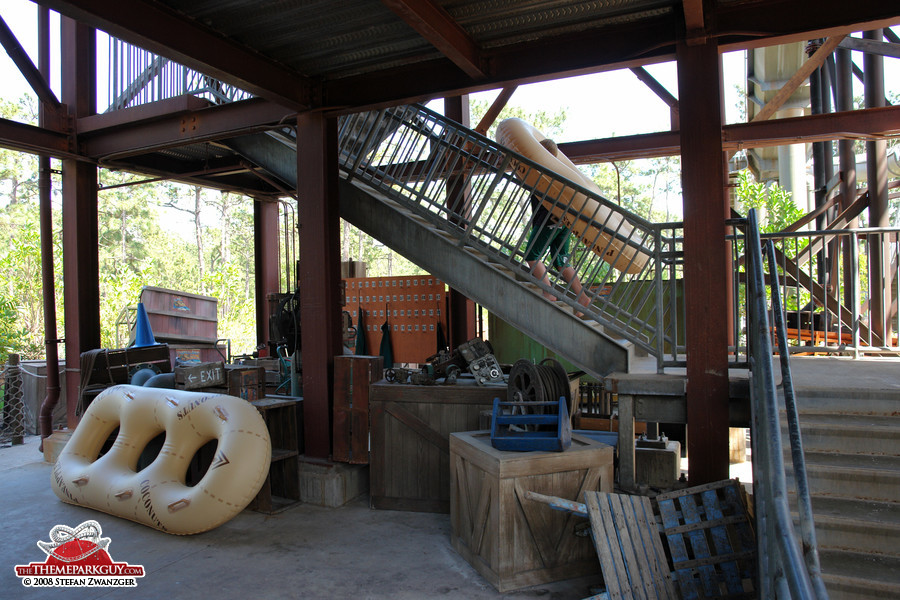 Crush'n'Gusher slide tower entrance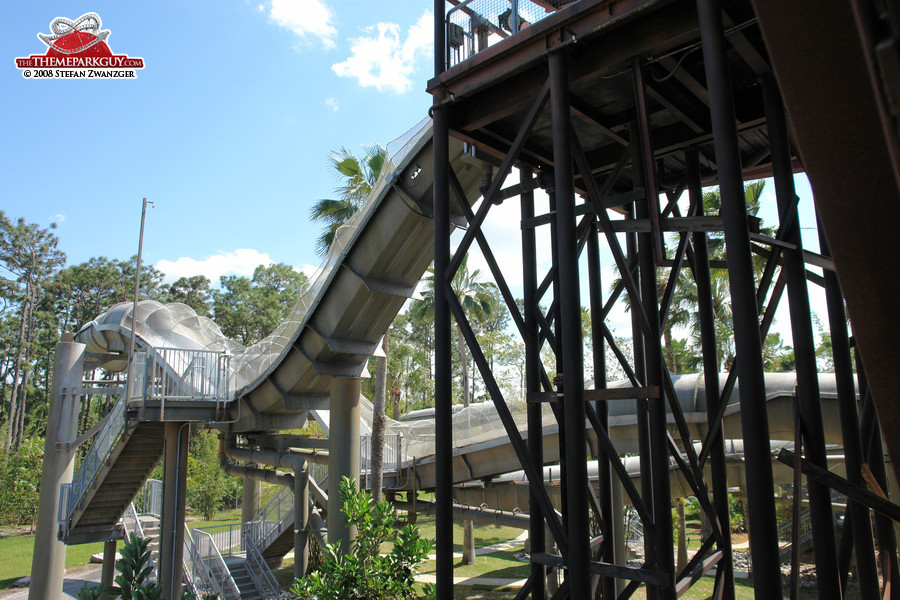 The water slide that must not be missed!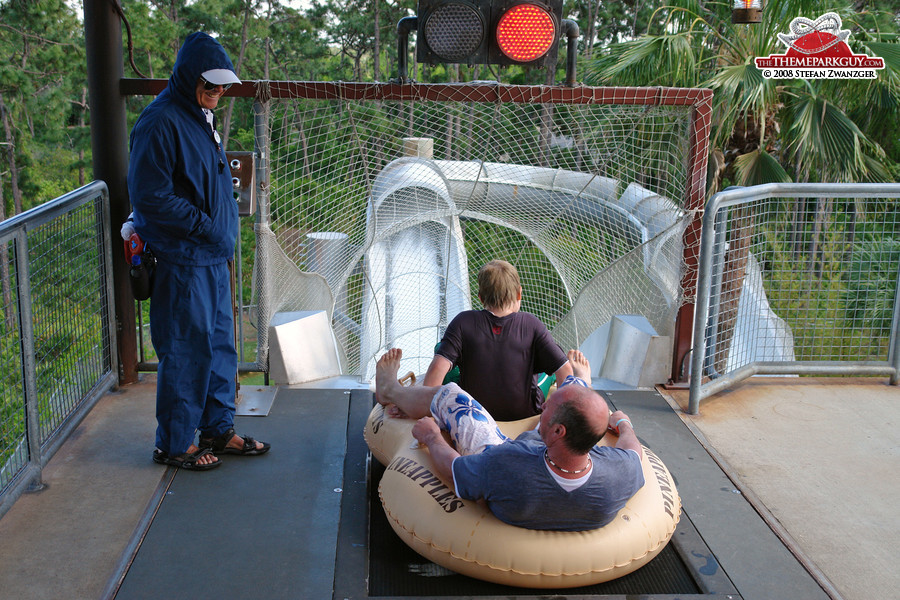 Getting ready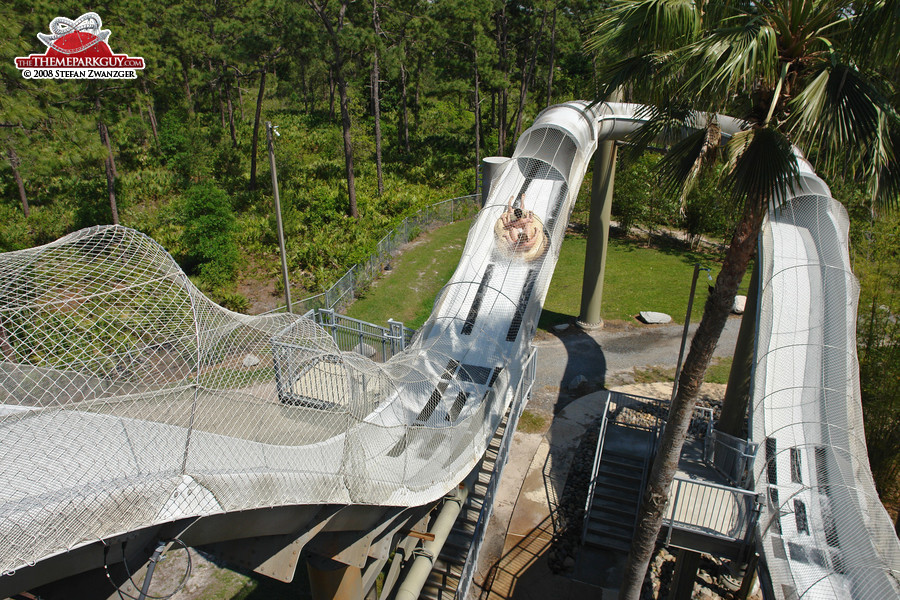 Crush'n'Gushering down and up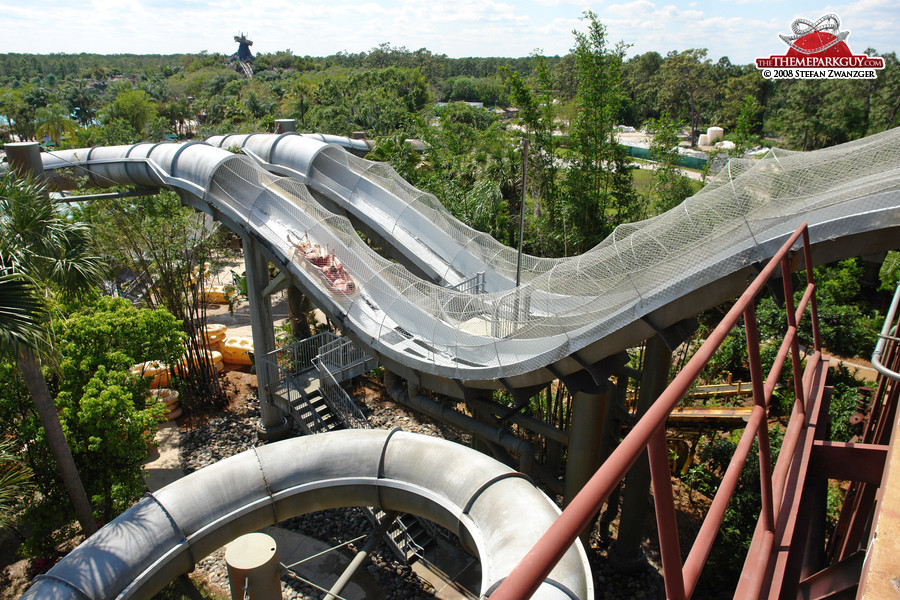 Roller coaster feel in the water slide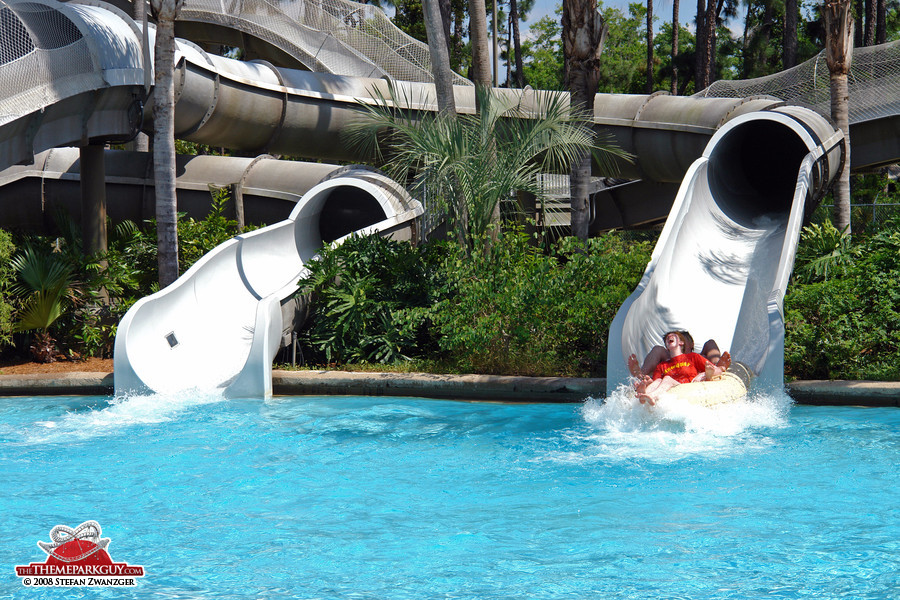 Splash pool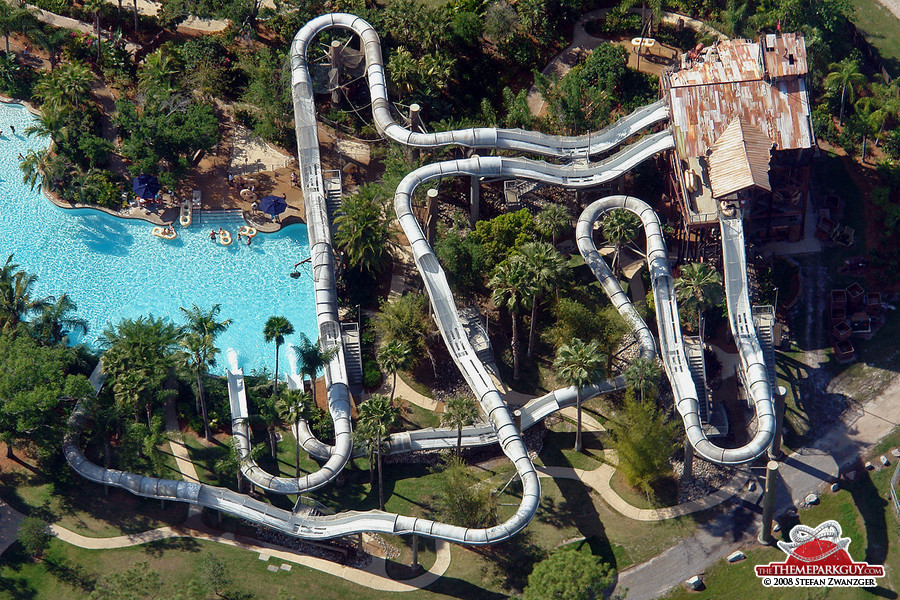 Crush'n'Gusher from the helicopter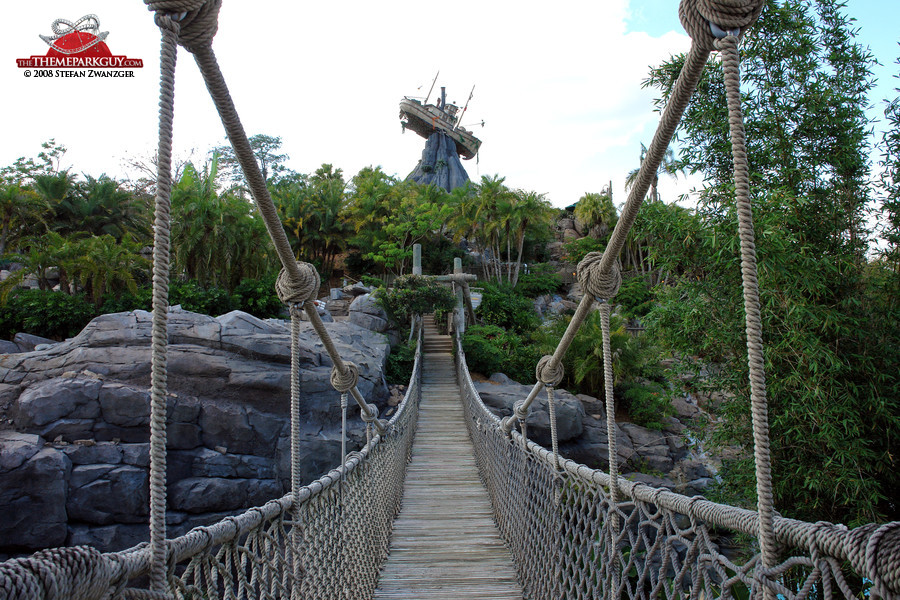 Scenic bridge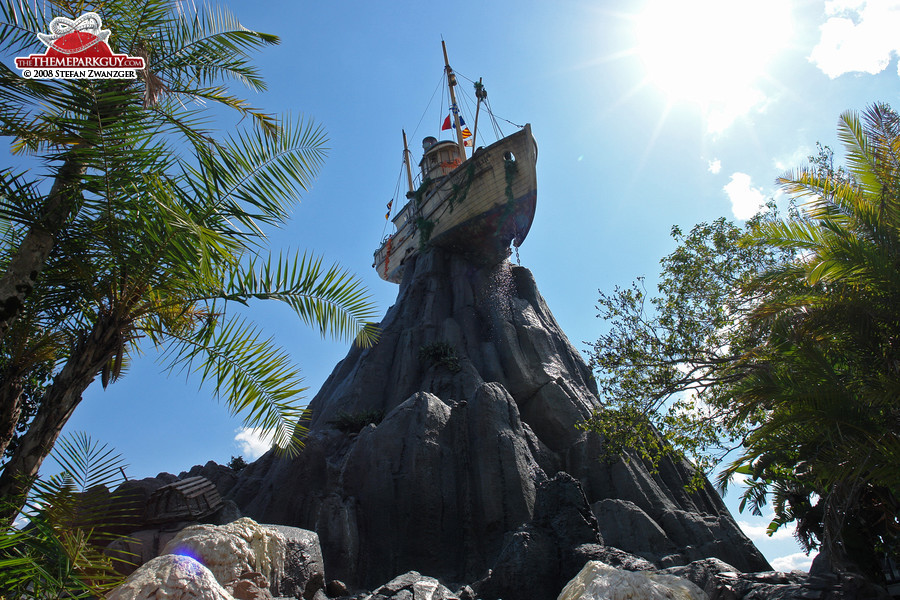 The landmark of Typhoon Lagoon up close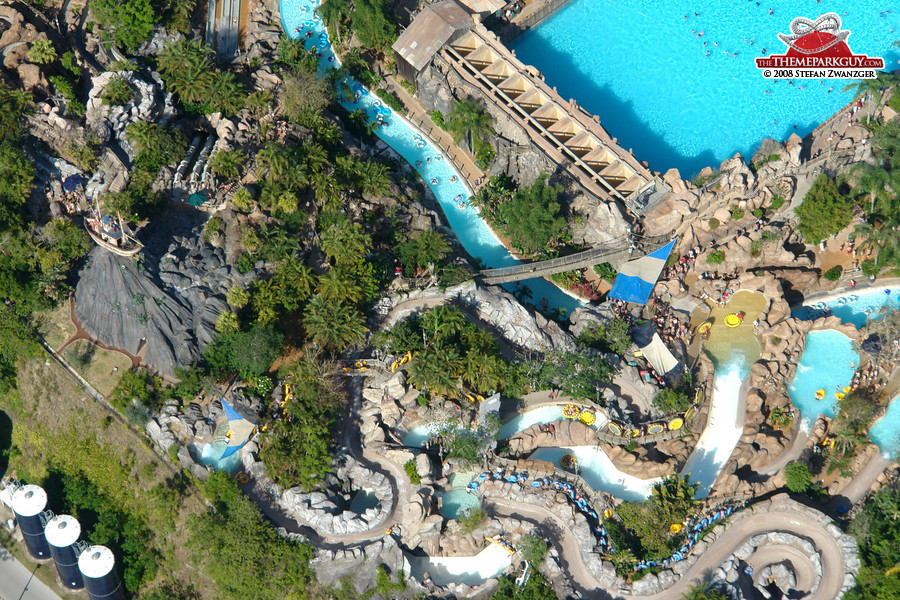 View from above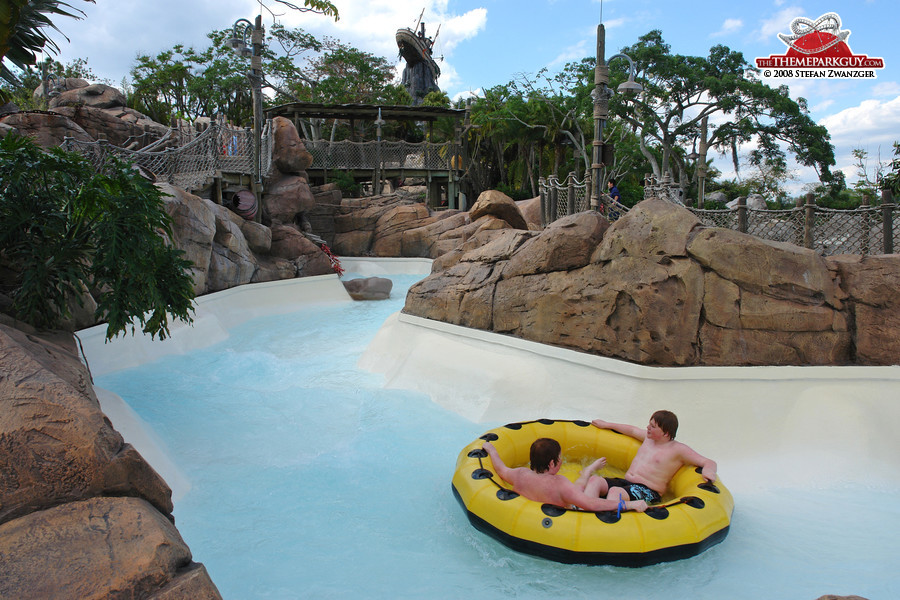 Scenic family rafting slide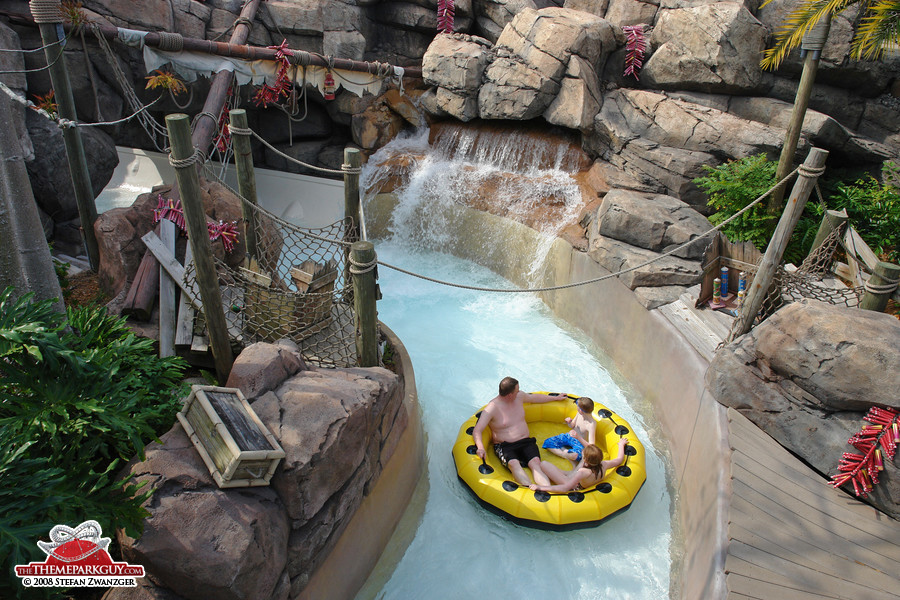 Typhoon Lagoon stands for great attention to detail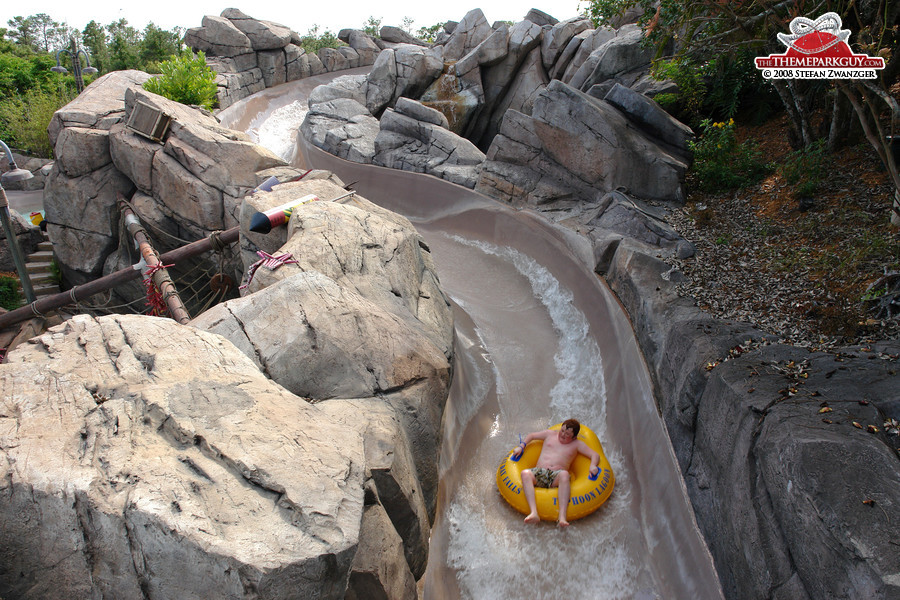 Tube slides through rocky scenery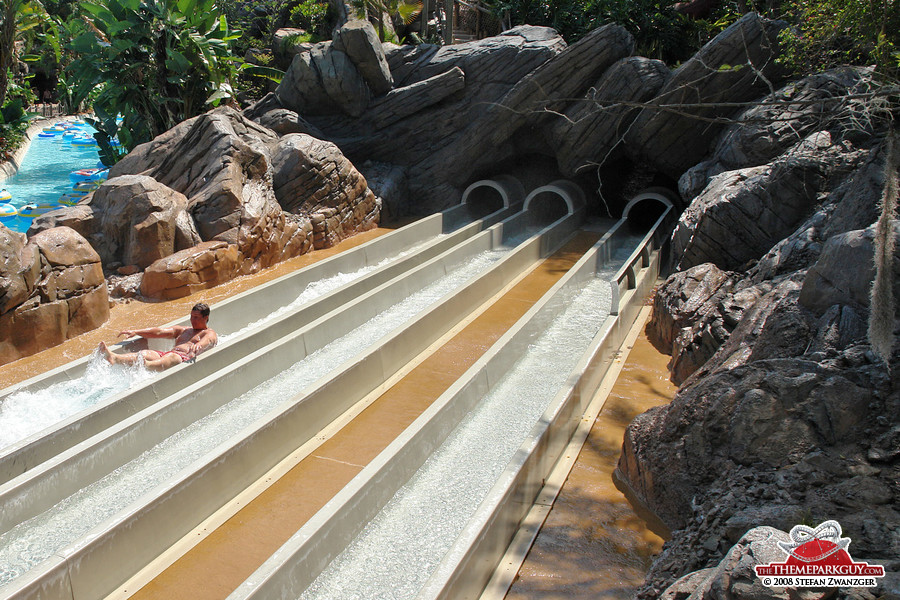 The end of a speedy body slide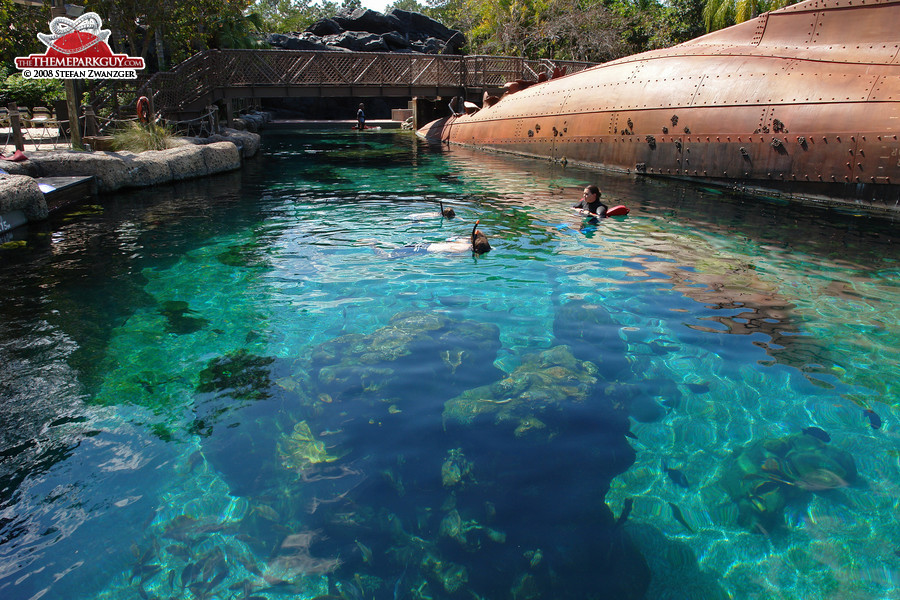 Artificial snorkeling reef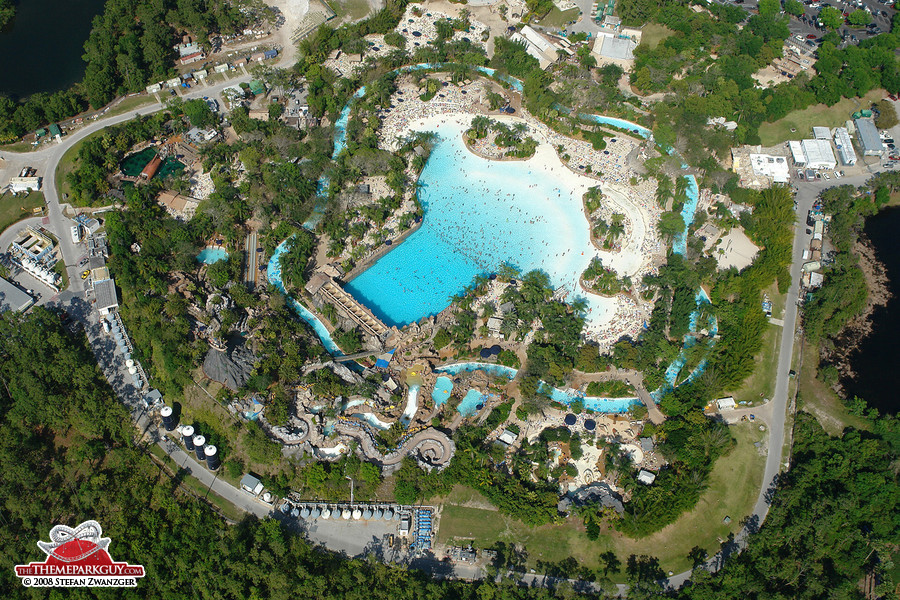 Typhoon Lagoon bird's-eye view