Can you contribute? More construction updates here!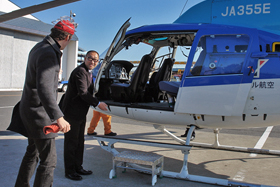 Aerial Photo Update
July 24, 2009
The Tokyo Disneyland photos from my helicopter flight in February 2008 didn't turn out the way I wanted them to. This time I was luckier: below are some proper aerial shots of Oriental Land's brilliant Disneyland park! You can now clearly identify the new Monsters Inc Ride and discover Big Thunder Mountain, Splash Mountain, Space Mountain and the Jungle Cruise from above.
What pictures can't capture is the fantastic work of the staff on the ground. Visiting Tokyo Disney Resort is a spa treatment for the mind due to its enthusiastic, engaging and polite Japanese employees.
[additional 2009 aerials added on April 02, 2013]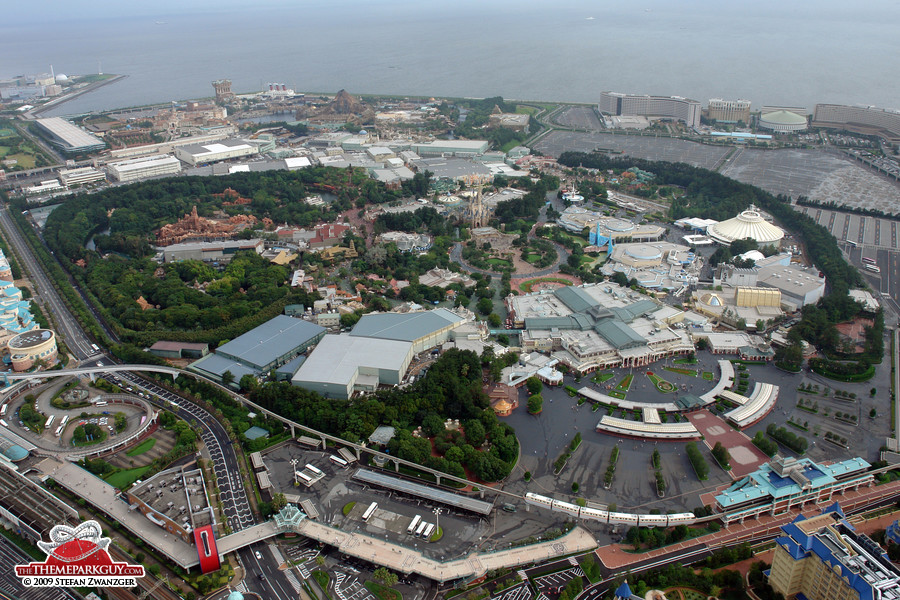 Tokyo Disneyland from above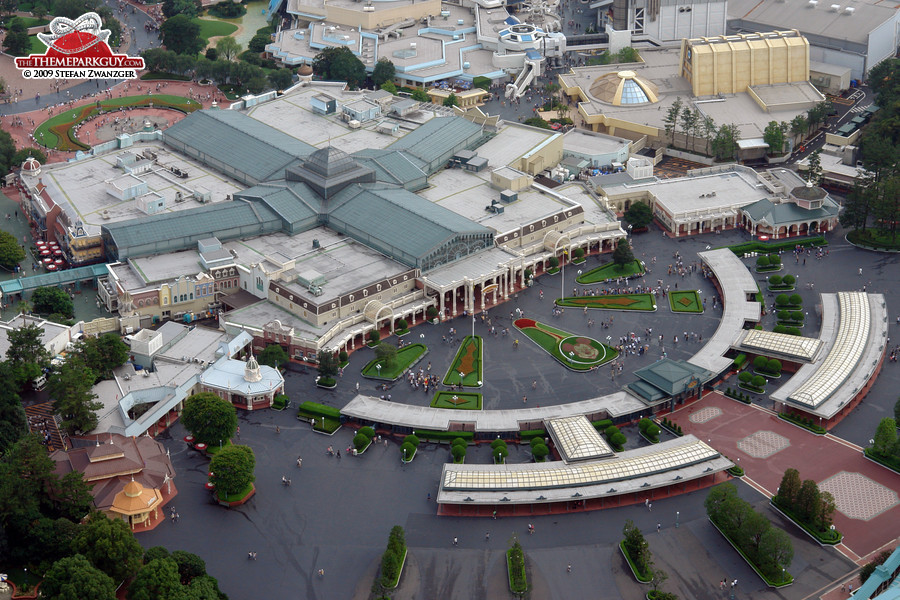 Entrance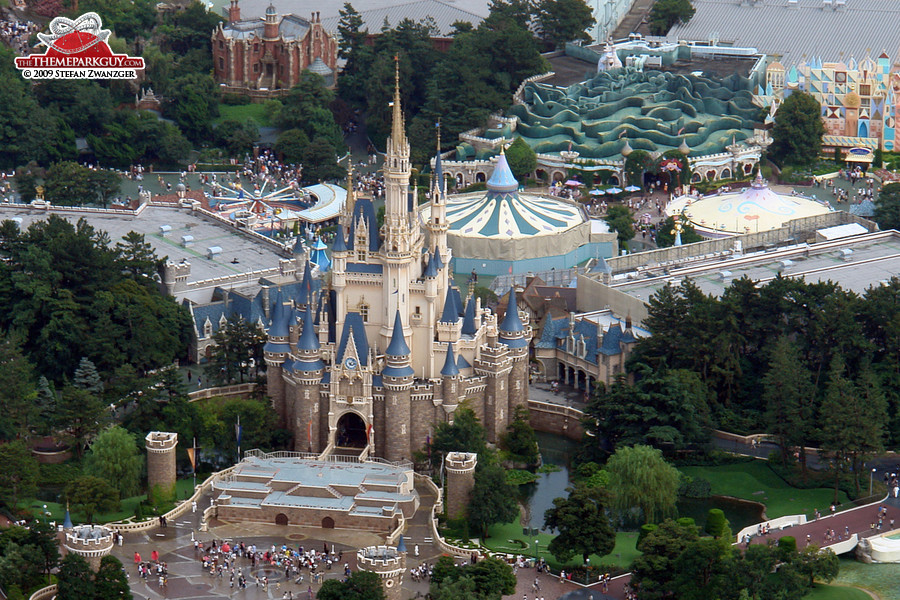 Tokyo Disneyland castle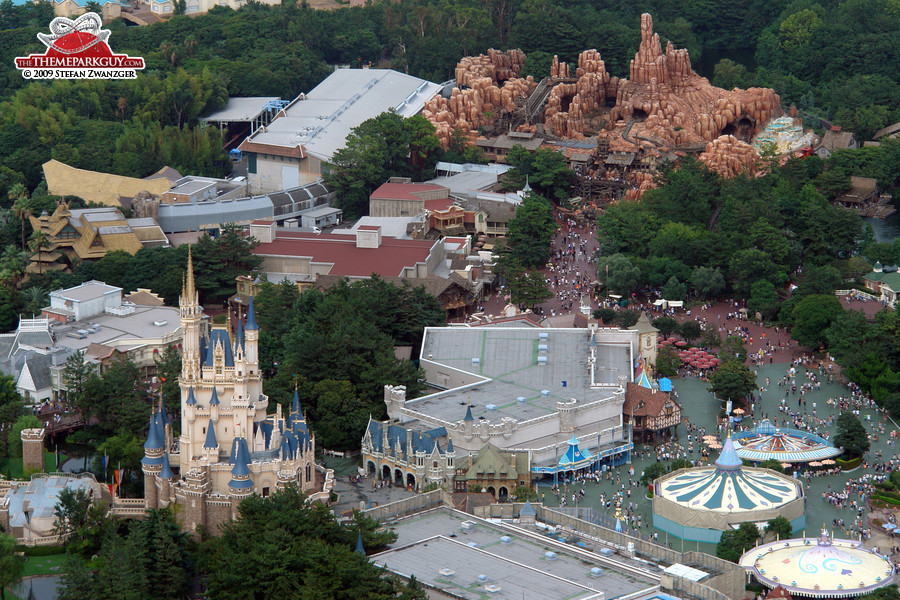 Cinderella Castle, with Westernland in the background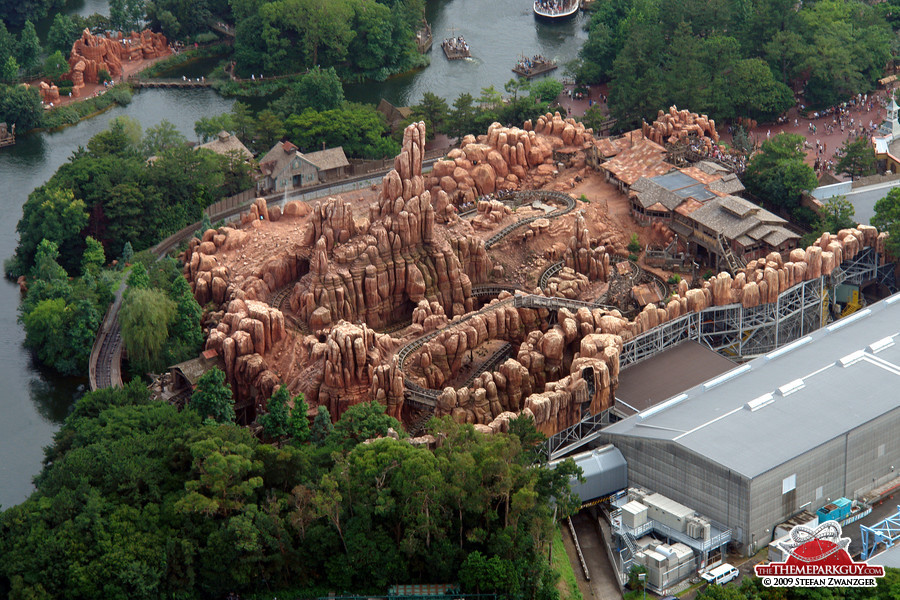 Big Thunder Mountain, Tokyo Disneyland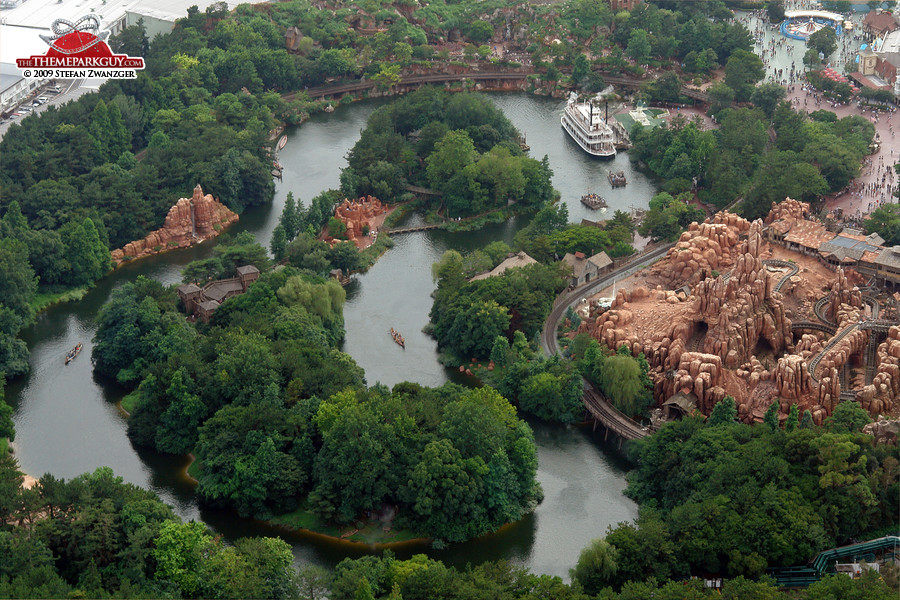 Westernland meets Critter Country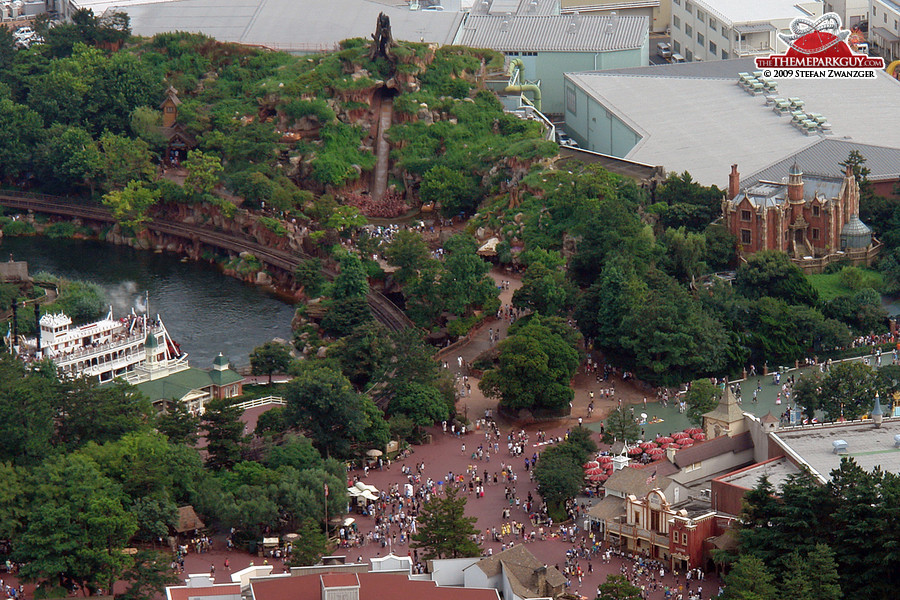 Splash Mountain flume ride on the left, Haunted Mansion ghost train on the right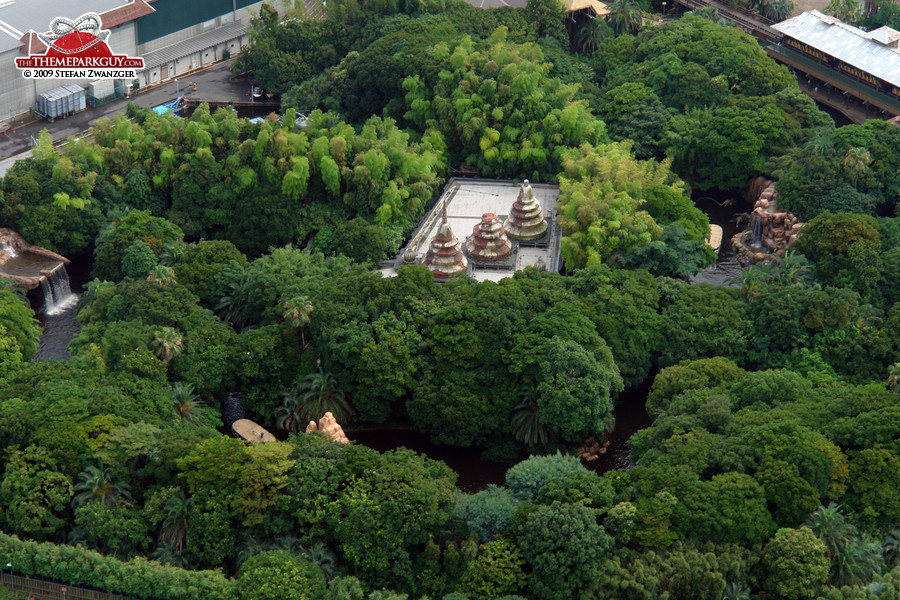 Jungle Cruise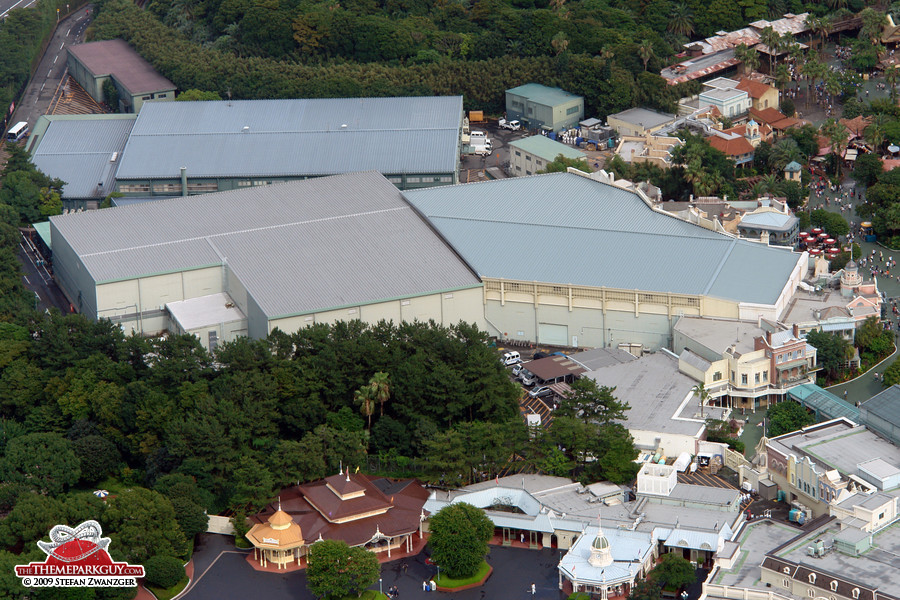 Pirates of the Caribbean building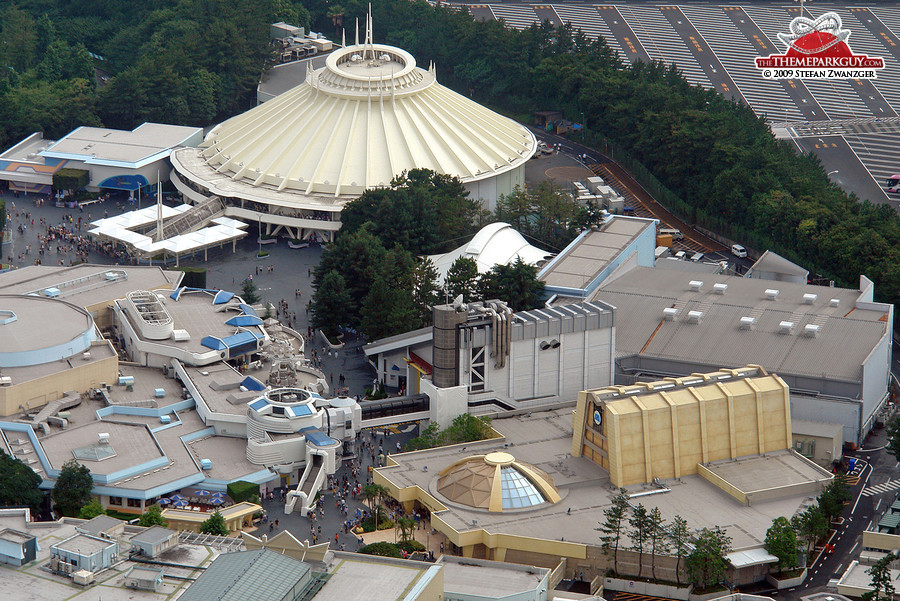 Tomorrowland aerial view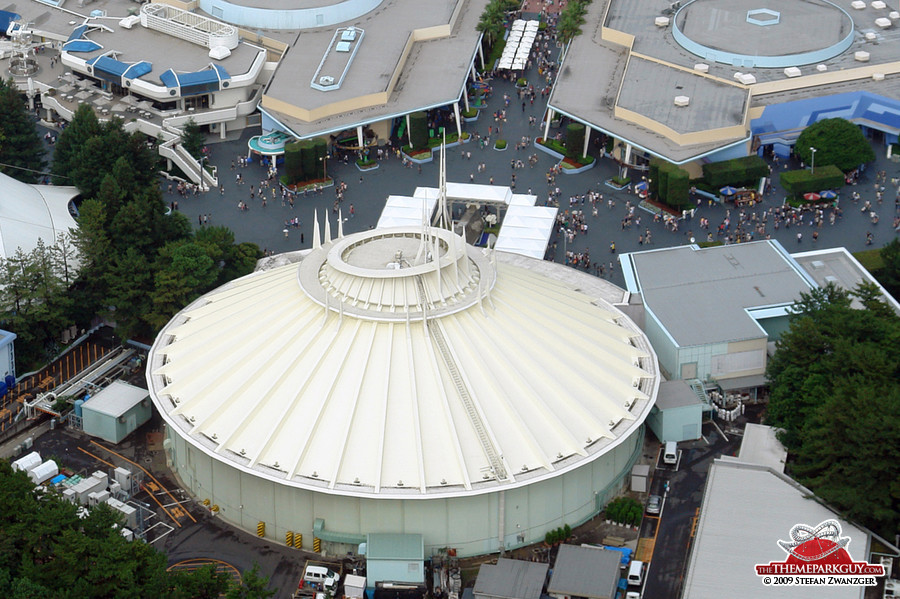 Space Mountain, Tokyo Disneyland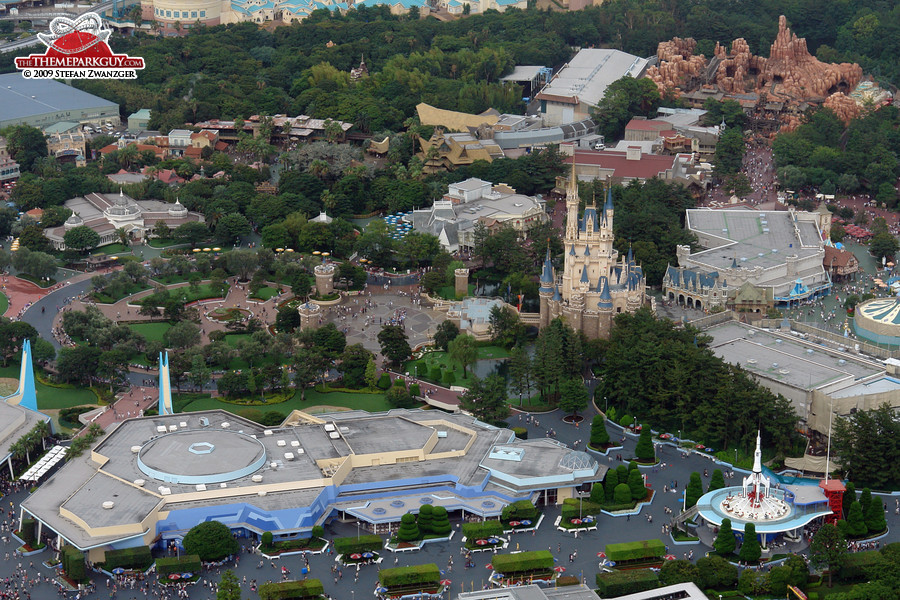 Tokyo Disneyland scenery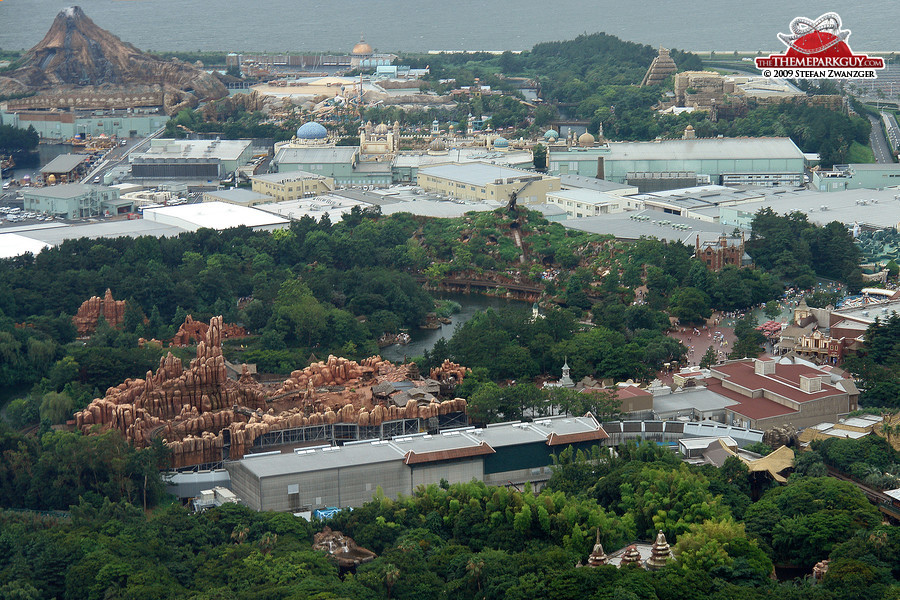 The best attractions Disney ever built, all in one picture (including DisneySea)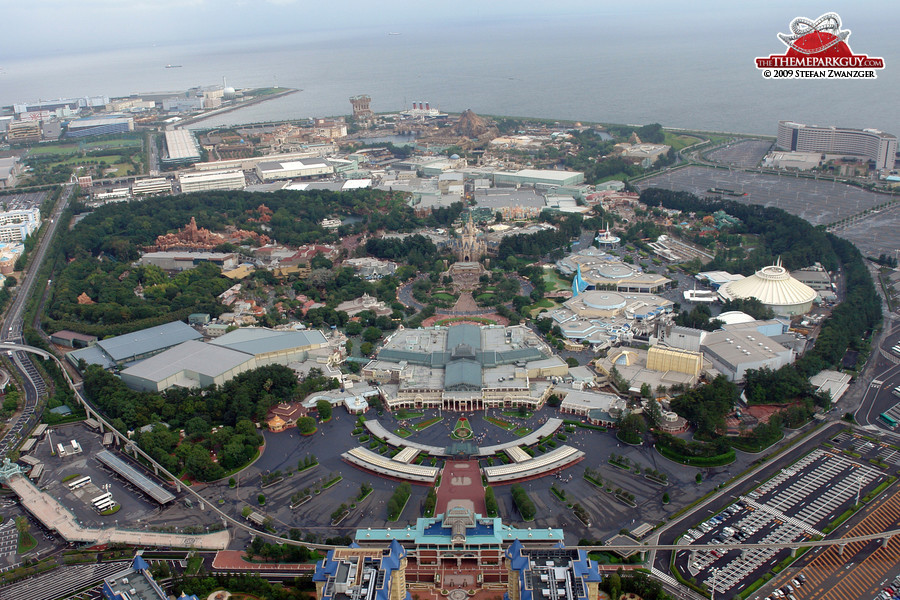 Tokyo Disneyland aerial view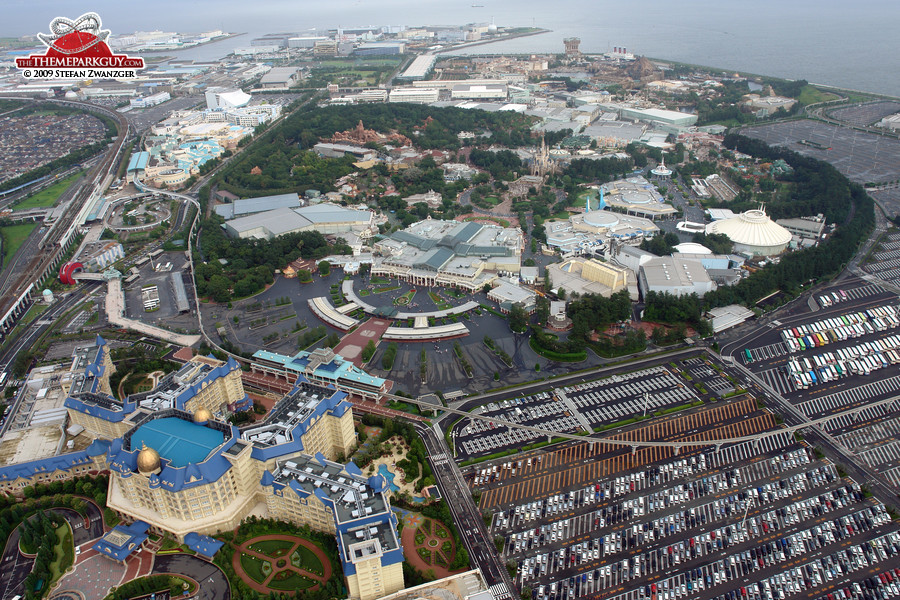 Tokyo Disney Resort from above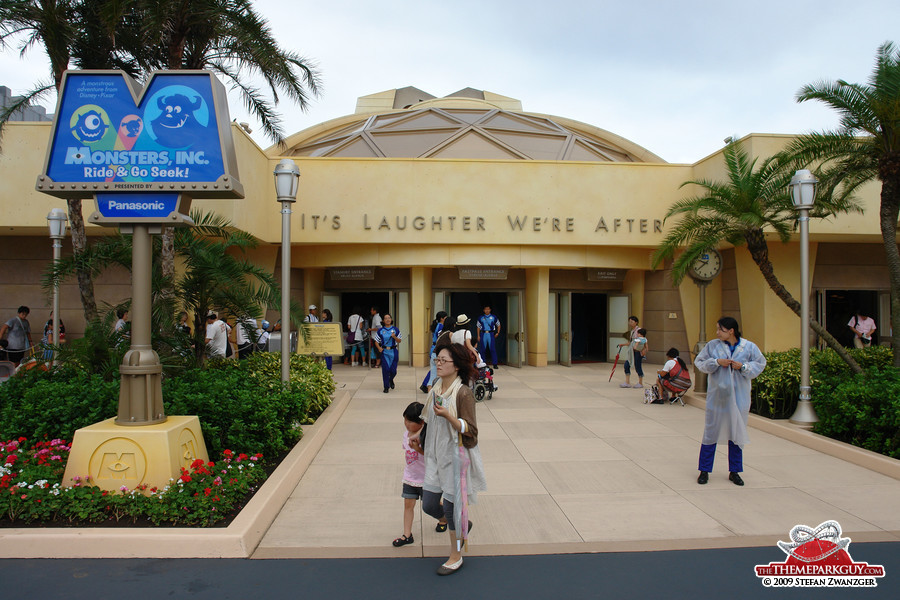 Tokyo Disneyland's Monsters Ride has opened
Monsters ride vehicle with Russian tourists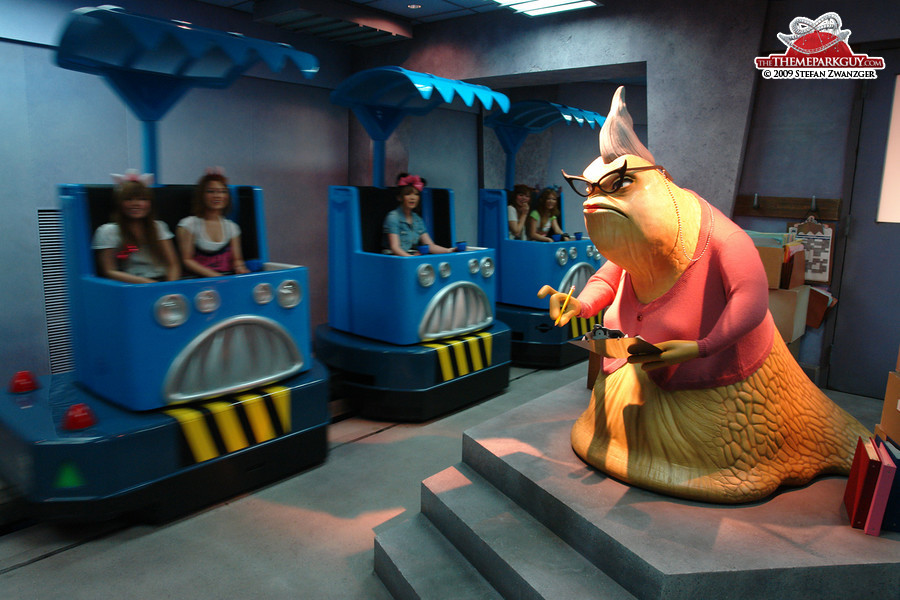 Monster with Japanese fans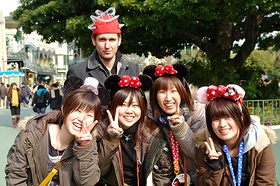 Review
February 19, 2008
I have never seen visitors as happy as in this theme park. The Japanese really embrace their Disneyland and have made it the busiest theme park on earth. This overwhelming passion everywhere will make you forgive a 100-minute queue for a 3-minute Fantasyland ride.
Japan's amazing Disneyland comprises updated and predominantly better versions of all the popular rides in the two American Disney parks.
Particularly outstanding: 'Winnie the Pooh's Honey Hunt', situated in Fantasyland. No joke! It's insanely good. There are rides with the same name in Hong Kong and Orlando, but this one is different and much better. Kids aged 5-99, give it a go! A track-free, magnet-driven honey pot drives you randomly through different rooms portraying a dream of Winnie the Pooh. Your pot even hops around with Tigger. This ride is a jewel, exclusive to Tokyo Disneyland.
Other highlights include a great version of the 'Splash Mountain' flume ride, an atmospheric 'Big Thunder Mountain' roller coaster, an awesome 'Pirates of the Caribbean' dark ride featuring Jack Sparrow (a stunningly life-like animatronic), a very good 'Haunted Mansion' ghost castle, a 'Space Mountain' roller coaster, a 'Star Tours' flight simulator and of course the Disney castle, similar to the one in Florida.
The staff in Tokyo Disneyland is the best of any Disney park in the world and takes good care of non-Japanese visitors as well. No complaints, no improvements, nothing to add: a great day awaits you over there! But don't you dare miss DisneySea next door, the best theme park in the world.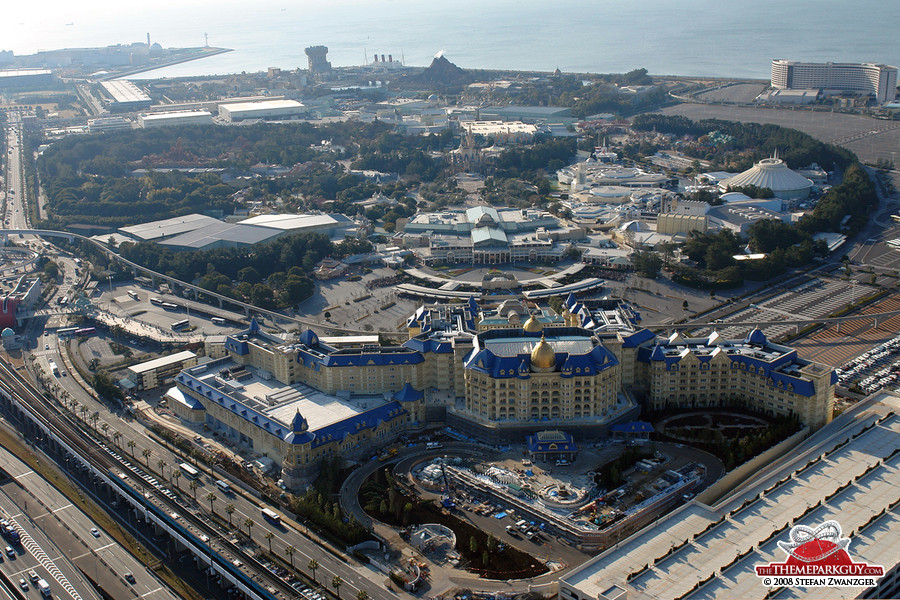 Tokyo Disneyland aerial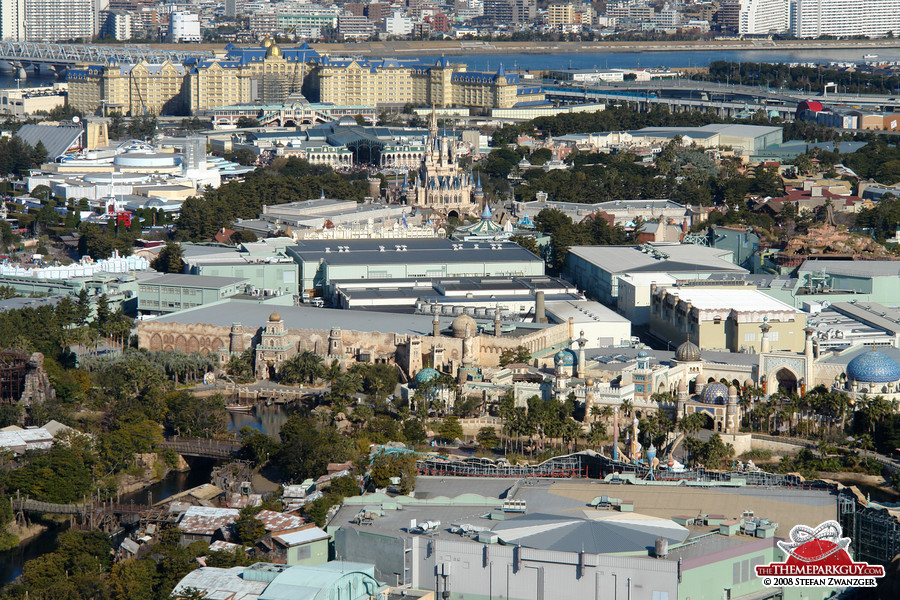 Tokyo Disneyland, seen from the adjacent DisneySea park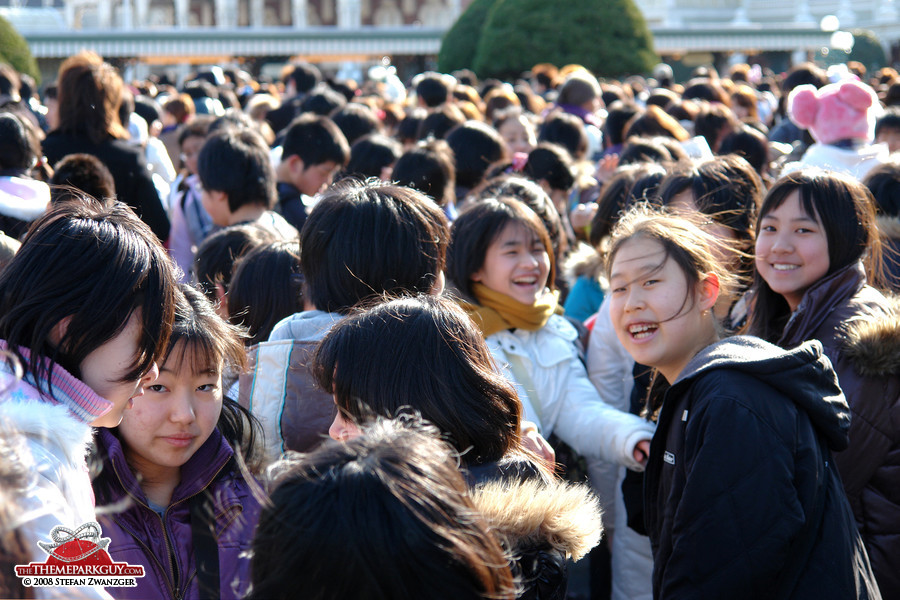 Smiling Japanese Disney fans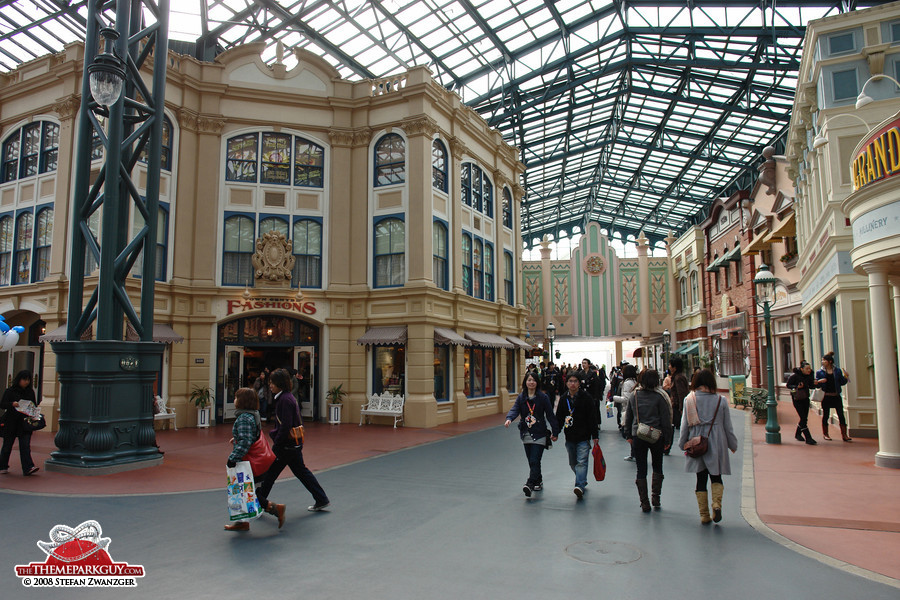 World Bazaar, Tokyo Disneyland's equivalent to Main Street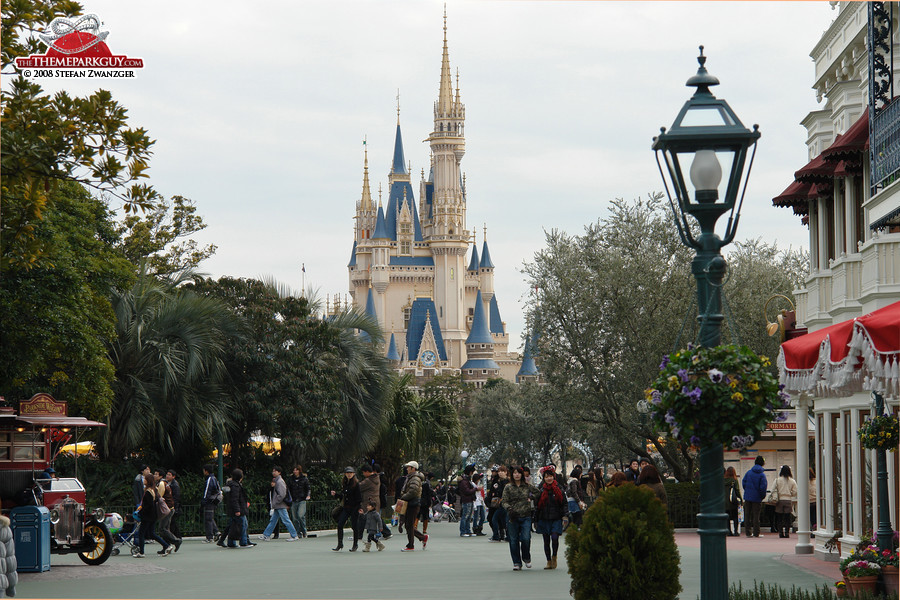 Cinderella Castle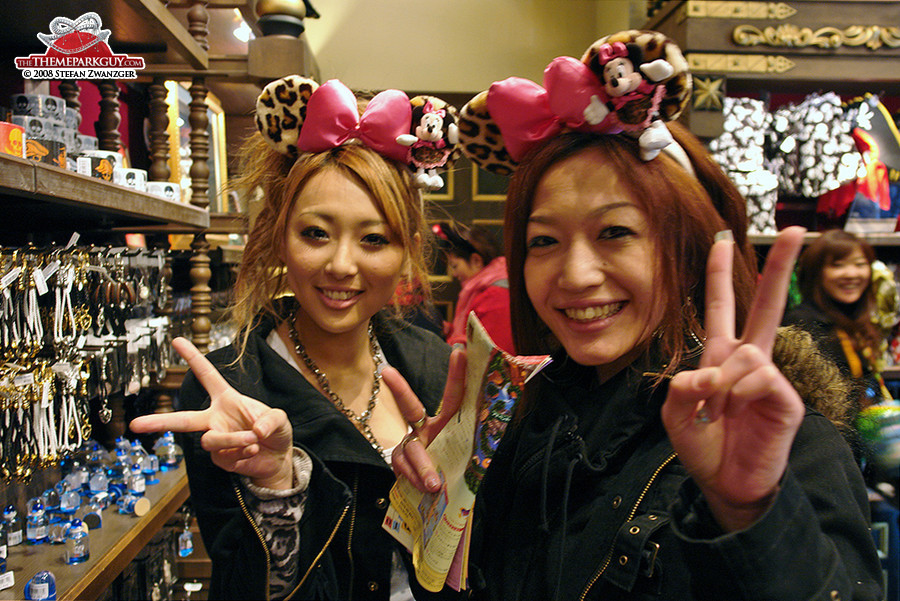 Something you wouldn't see that often in Europe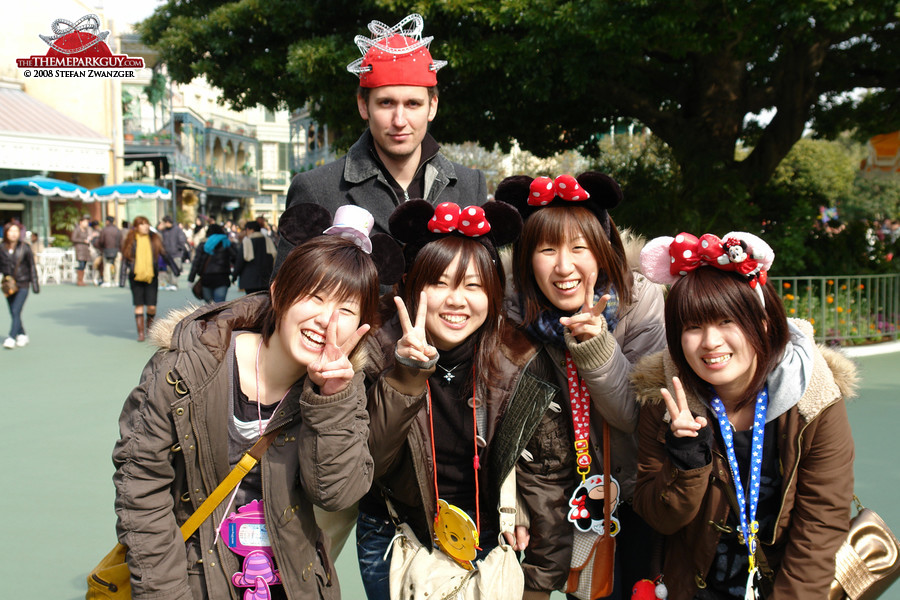 Theme Park Guy in Japan. Man, that looks weird!
Pooh's Hunny Hunt ride entrance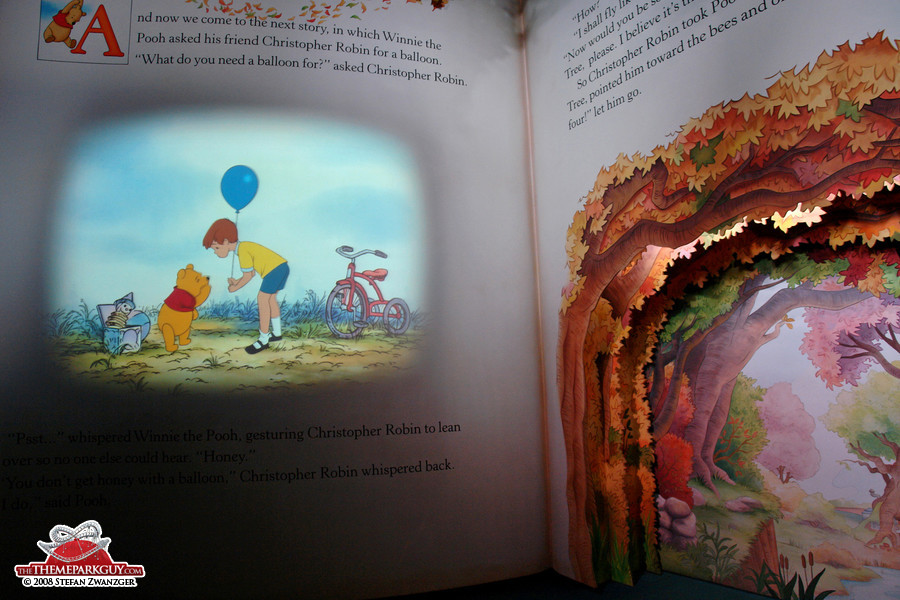 In the Hunny Hunt queue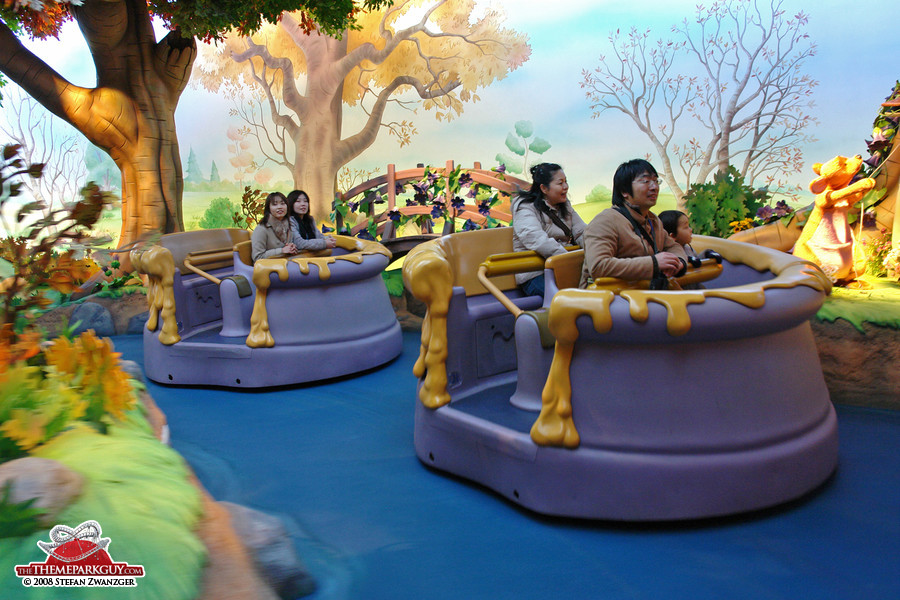 Tokyo Disneyland's legendary trackless Hunny Hunt ride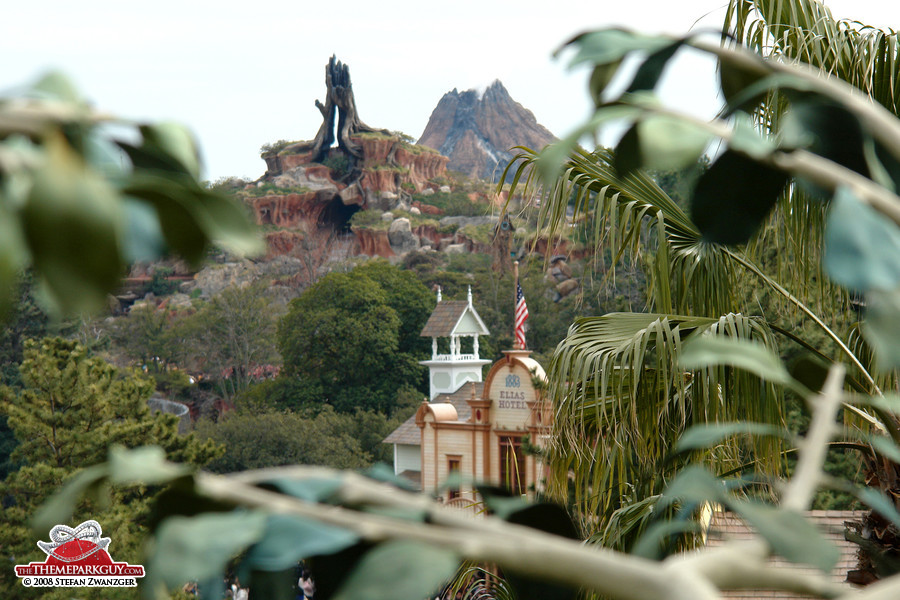 Splash Mountain, with DisneySea's volcano in the background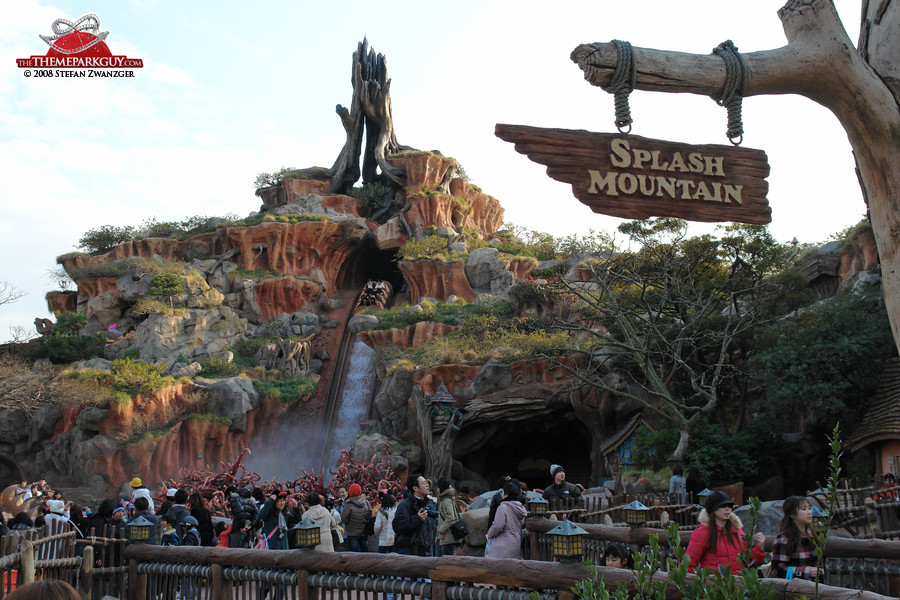 Splash Mountain log flume ride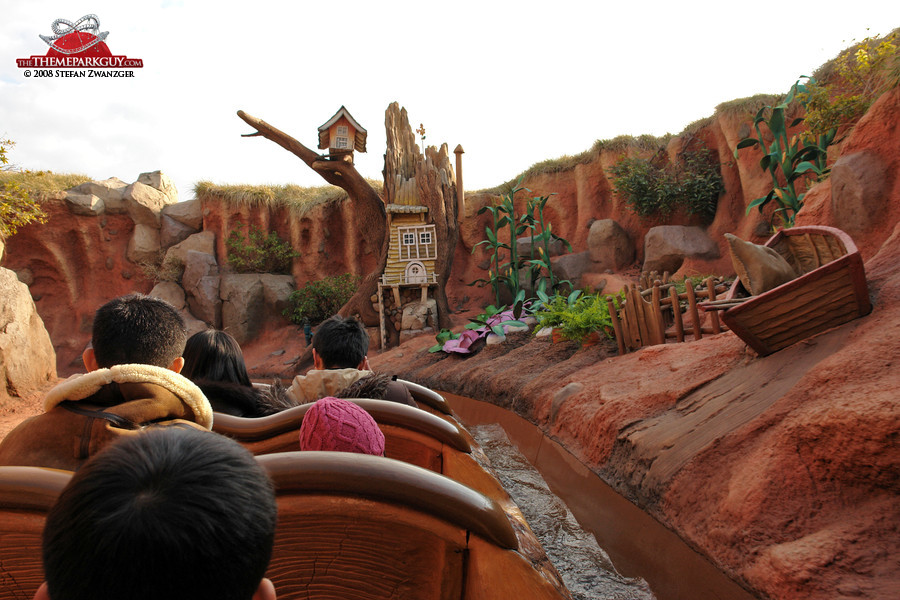 Inside Splash Mountain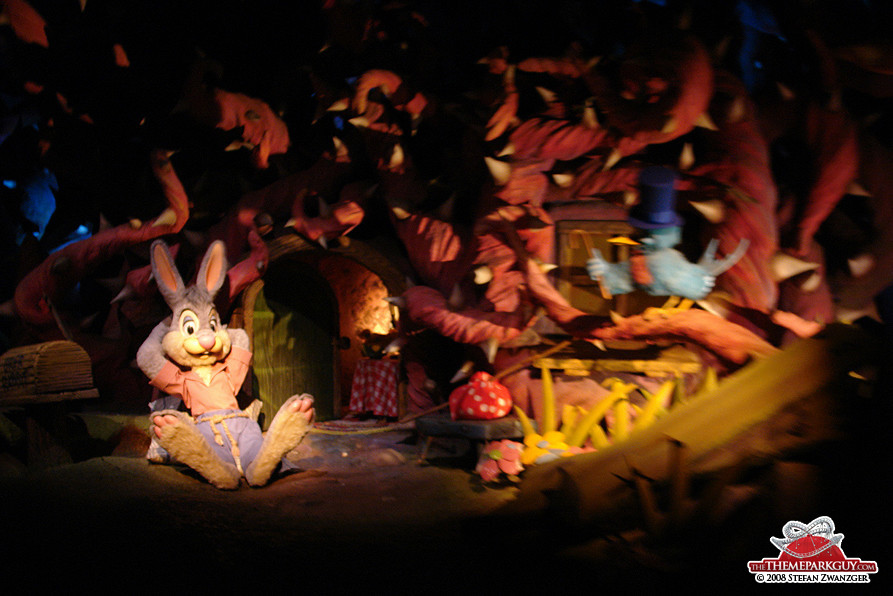 Splash Mountain dark ride sections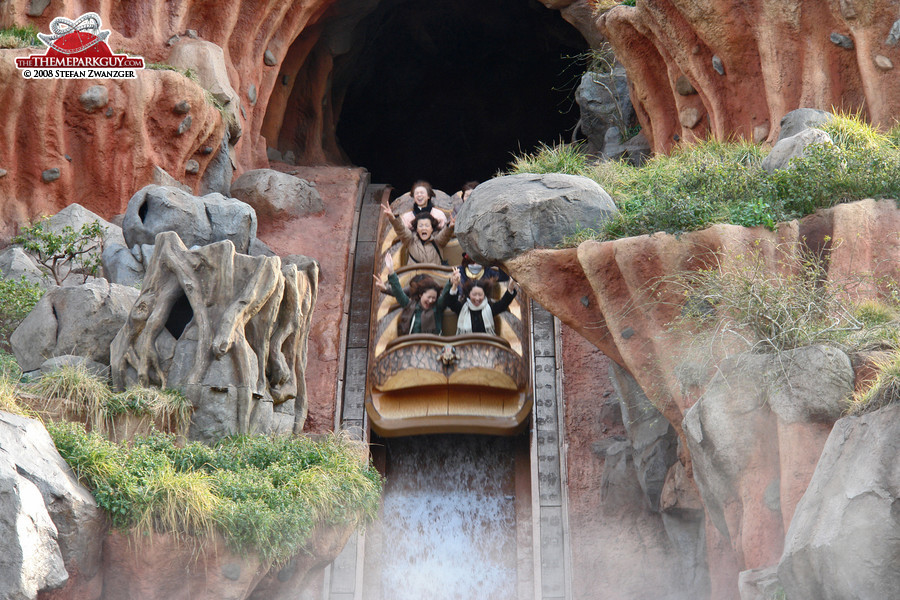 Final drop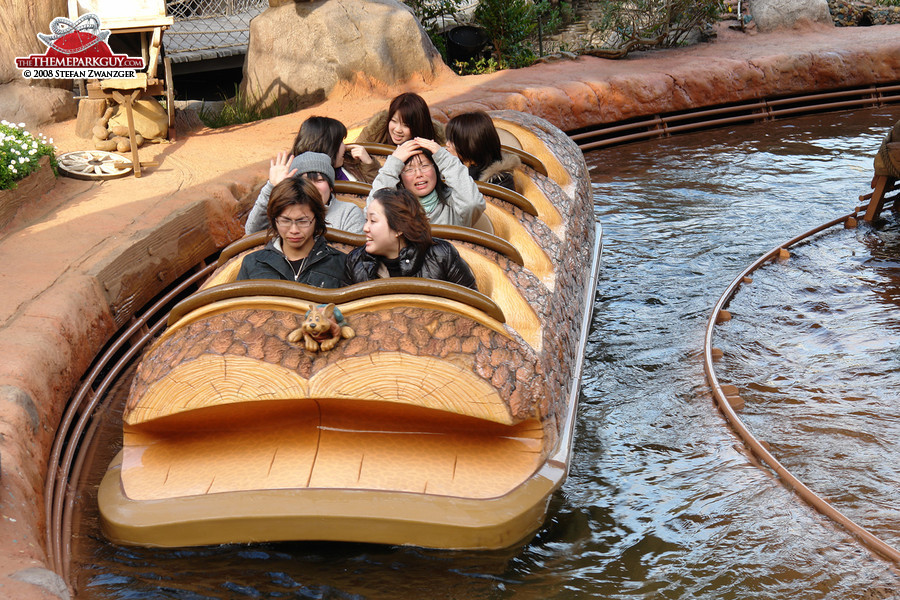 Getting splashed exposes the true you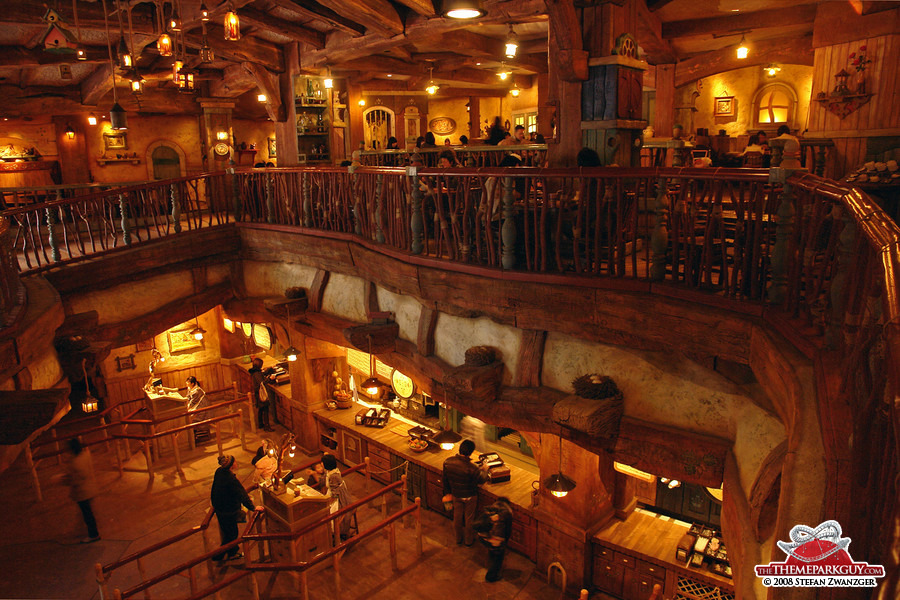 Atmospheric restaurant
Haunted Mansion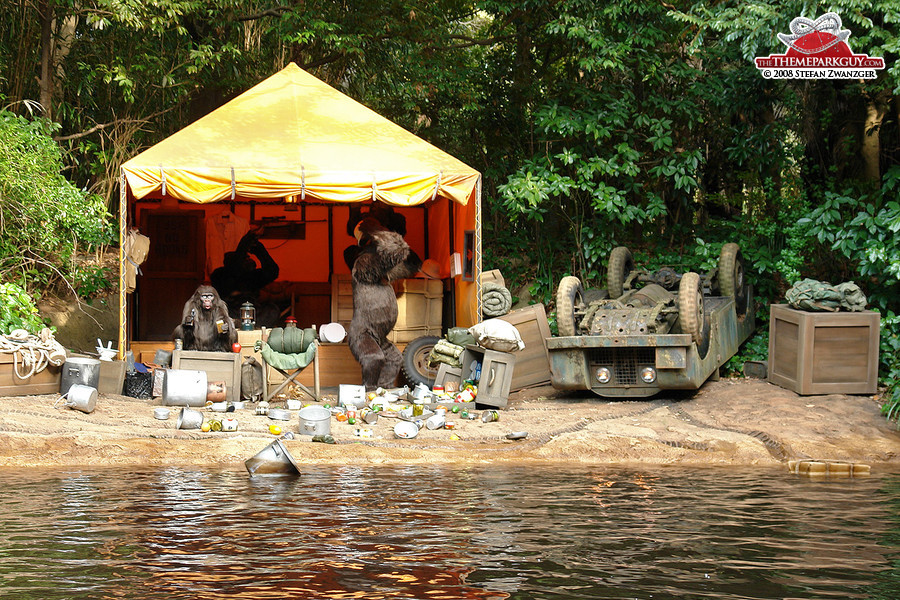 Monkeys in the Jungle Cruise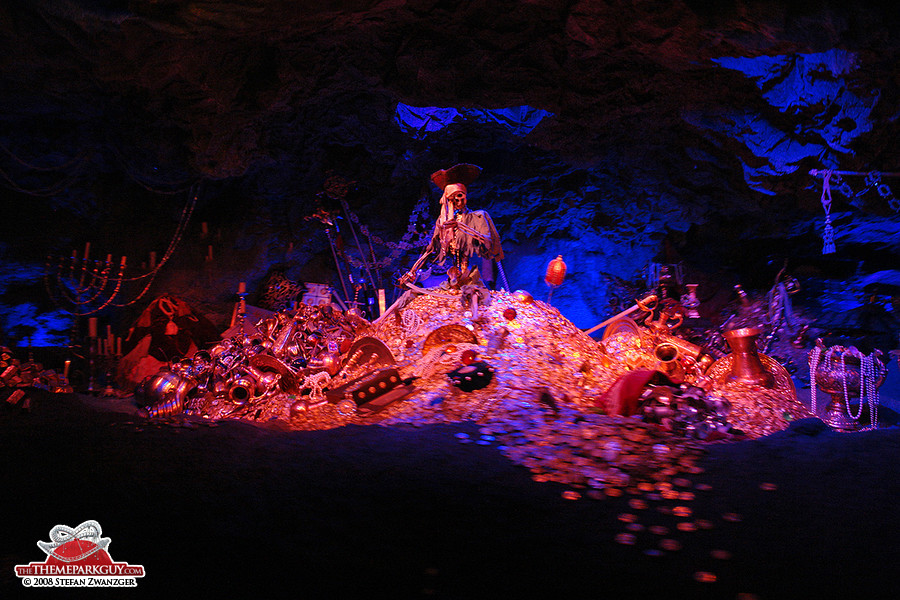 Skeleton in Pirates of the Caribbean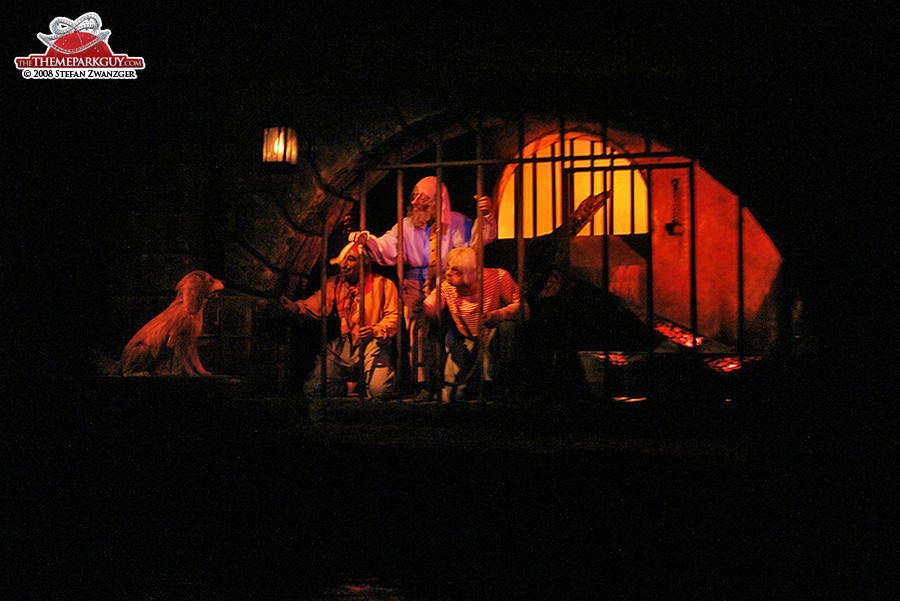 Pirates' prisoners luring the dog with the key to freedom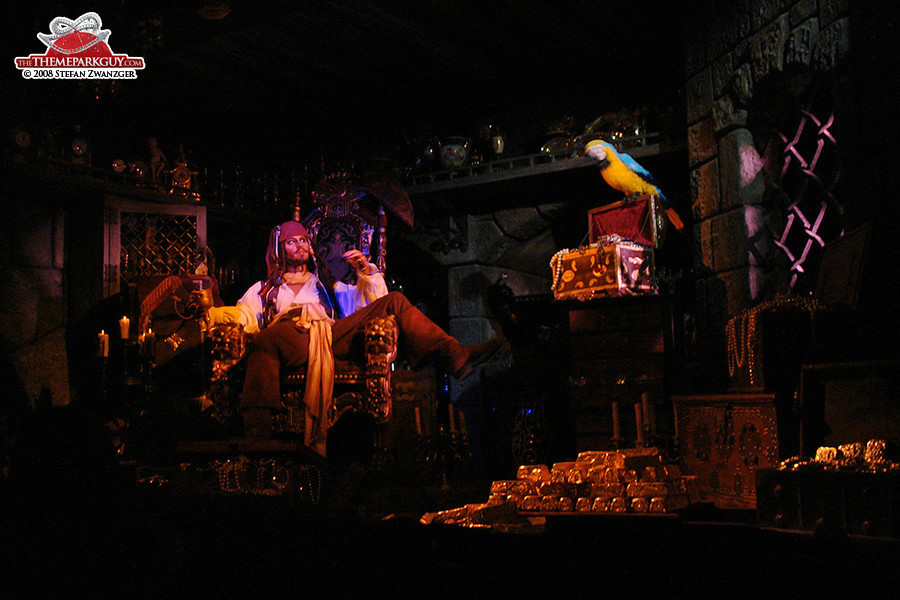 The beloved Johnny Depp animatronic at Pirates of the Caribbean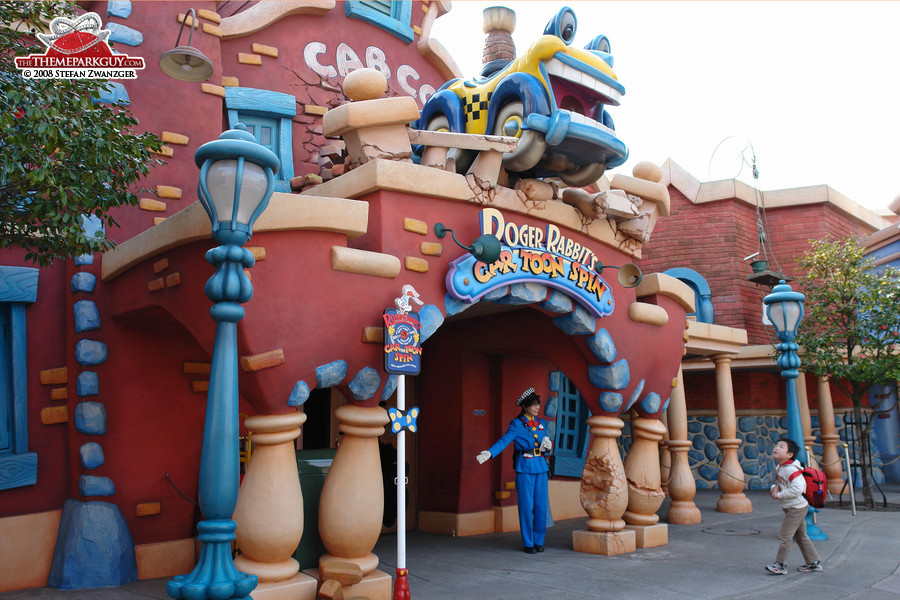 Roger Rabbit's Car Toon Spin ride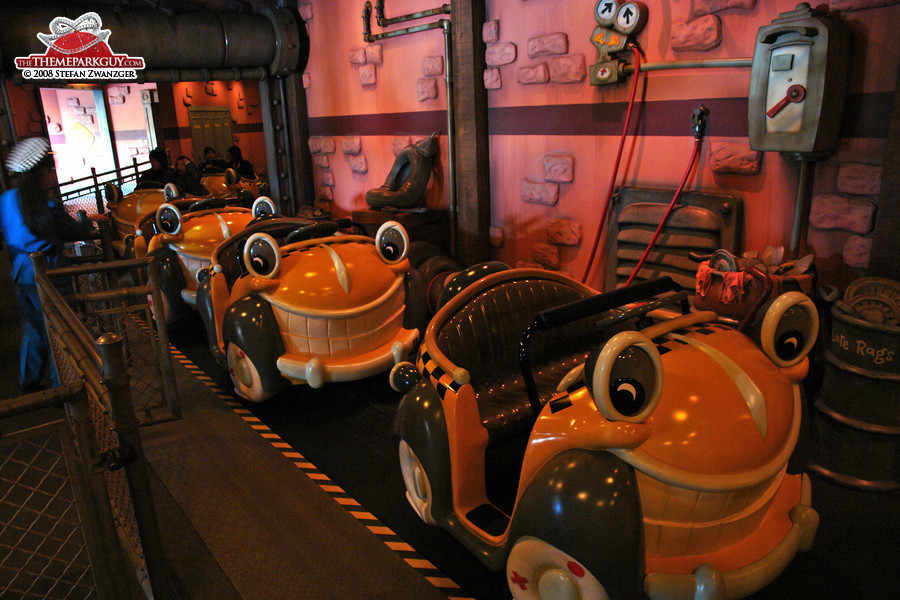 Roger Rabbit ride vehicles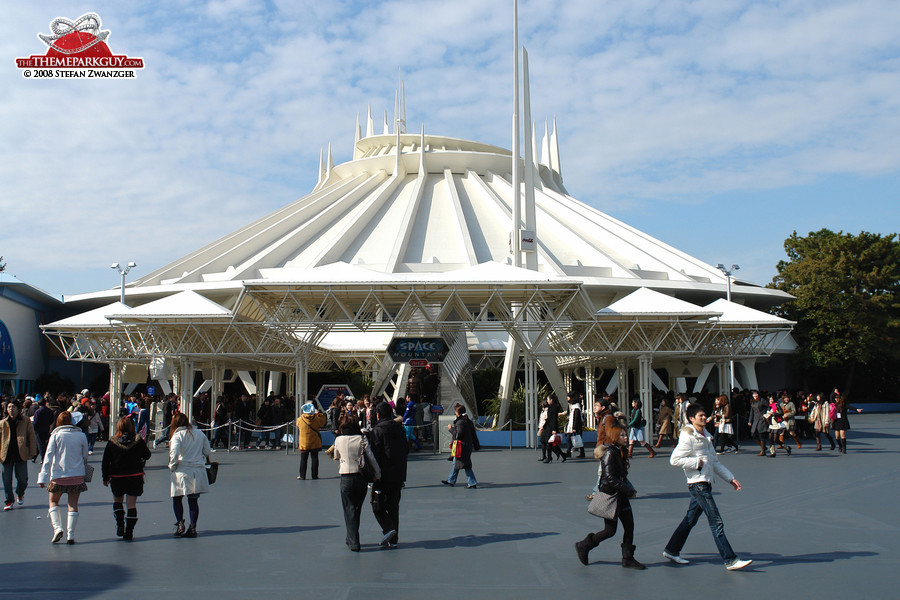 Space Mountain building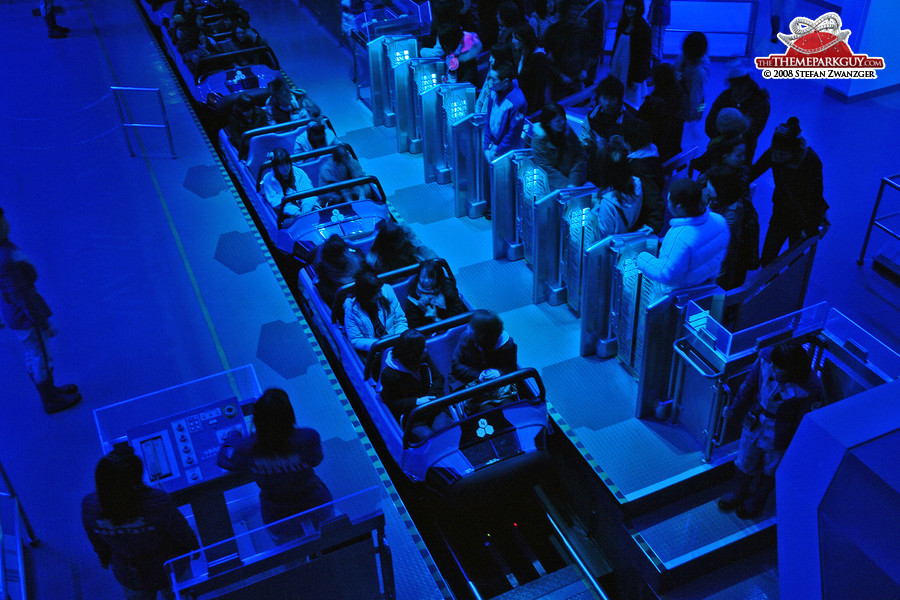 Space Mountain coaster
In the Buzz Lightyear's Astro Blasters queue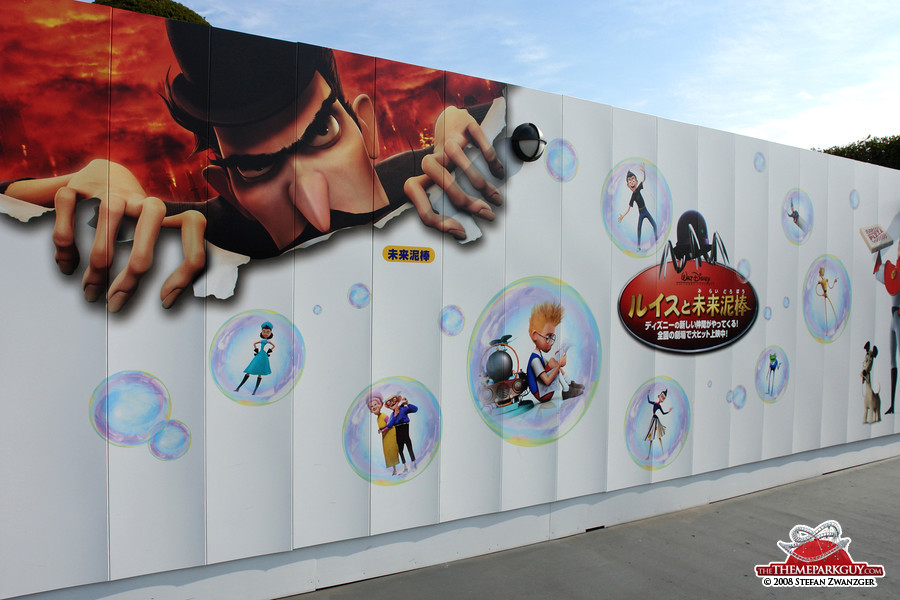 New attraction in the making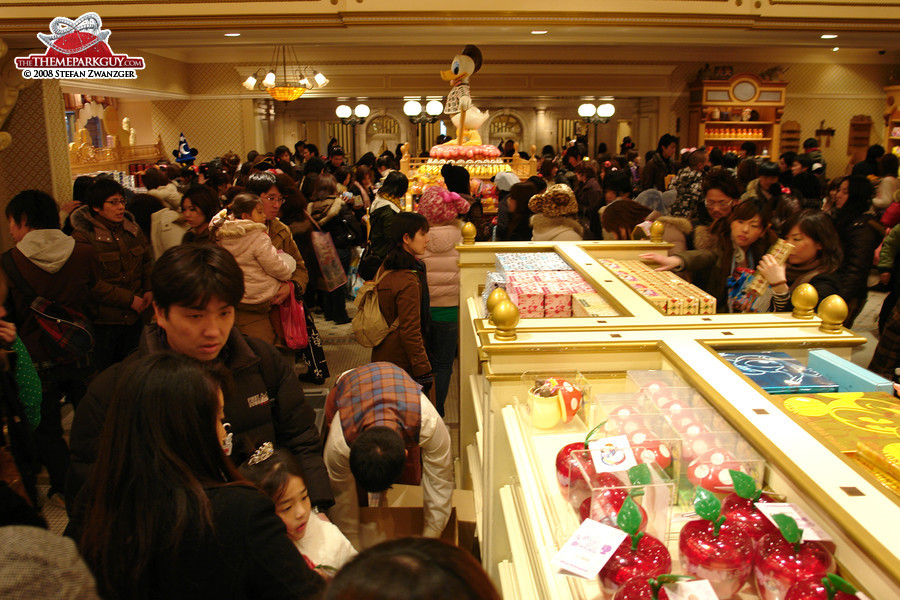 Packed Disney store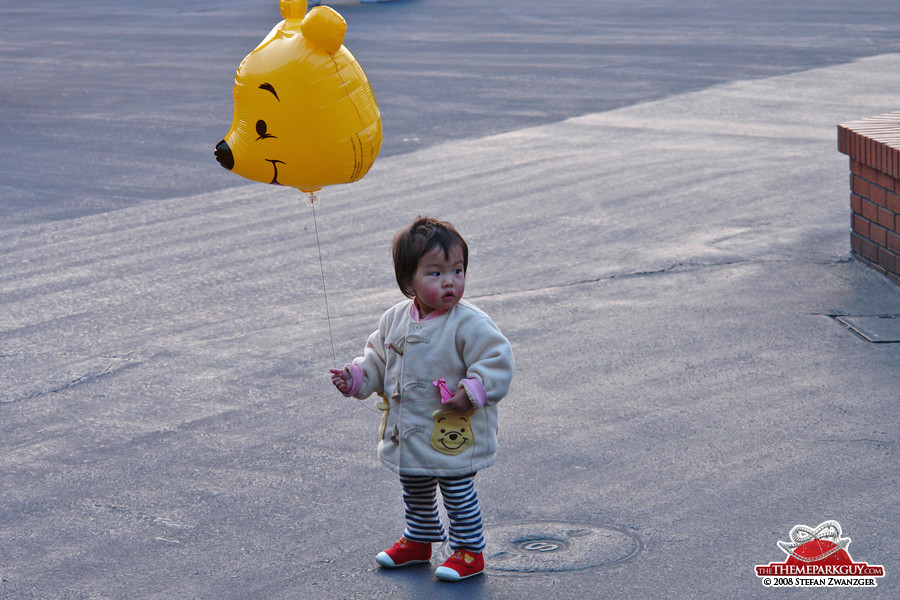 The child and the balloon