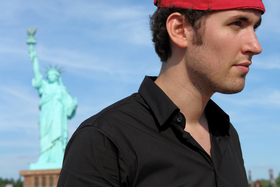 Review
Heidepark's defining feature is the eye-catching Statue of Liberty replica in the middle of its huge lake. Errected on July 4, 1986 and applauded by then-president Ronald Reagan via telegraph, the statue had considerable political significance, due to the park being located merely 70 km (45 miles) away from Eastern Germany, then Soviet territory.
Numerous roller coasters wind across the park landscape: wooden, steel, looping, hanging and magnetic coasters - a pretty impressive collection for a non-American theme park! In addition, there is a good, swiss-themed bobsled run and some decent flume rides.
The general layout and setting of the park is very idyllic, with green meadows fringing the central lake, all surrounded by an endless forest.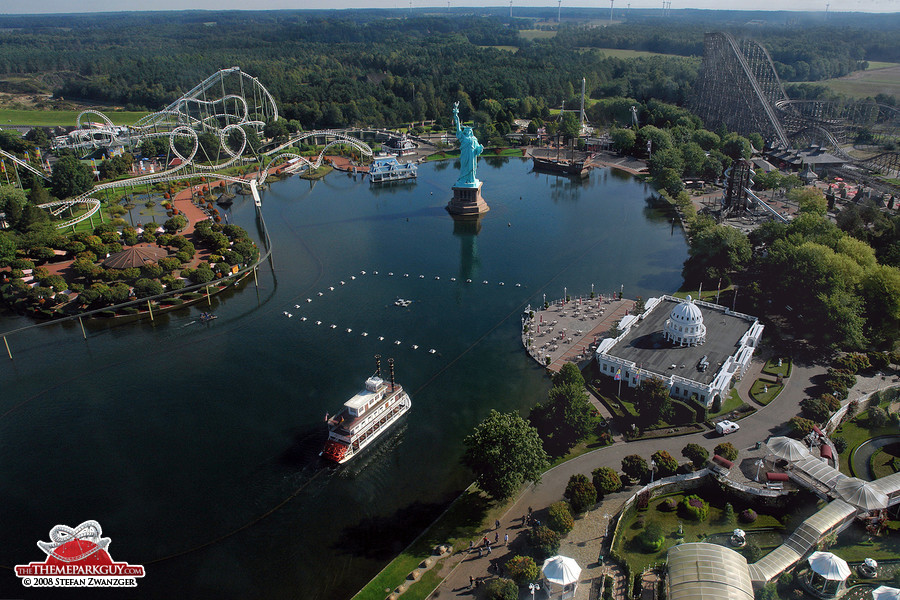 Heidepark, Germany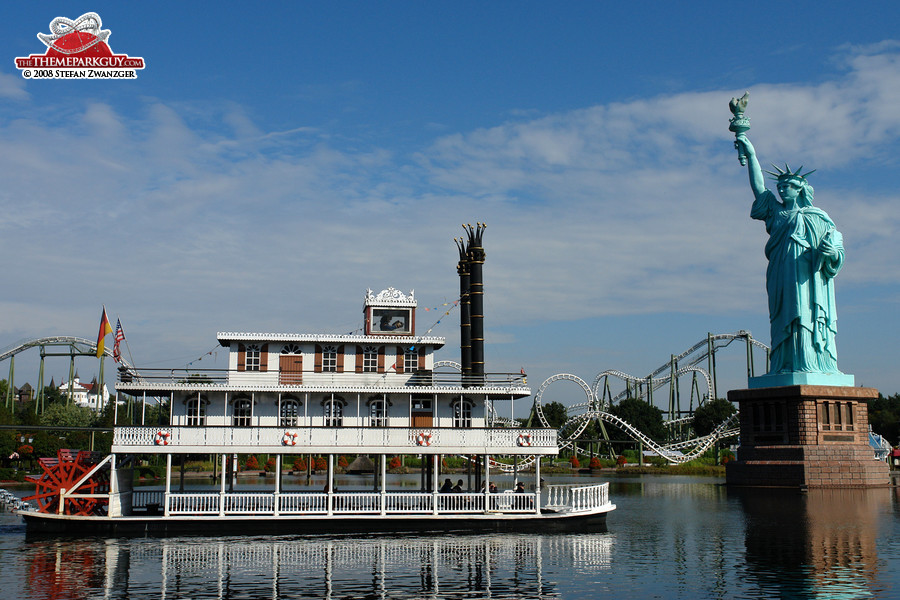 Heidepark celebrates America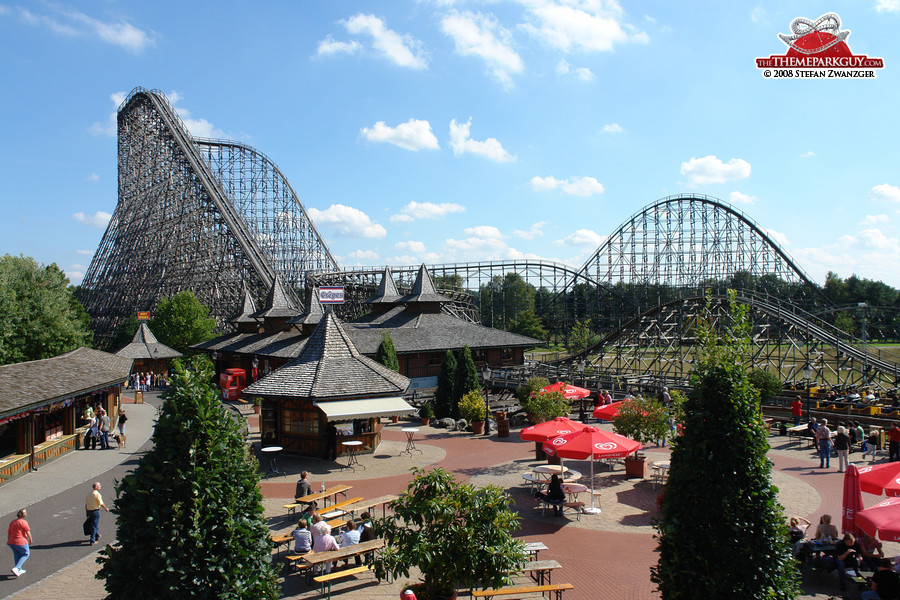 Large wooden roller coaster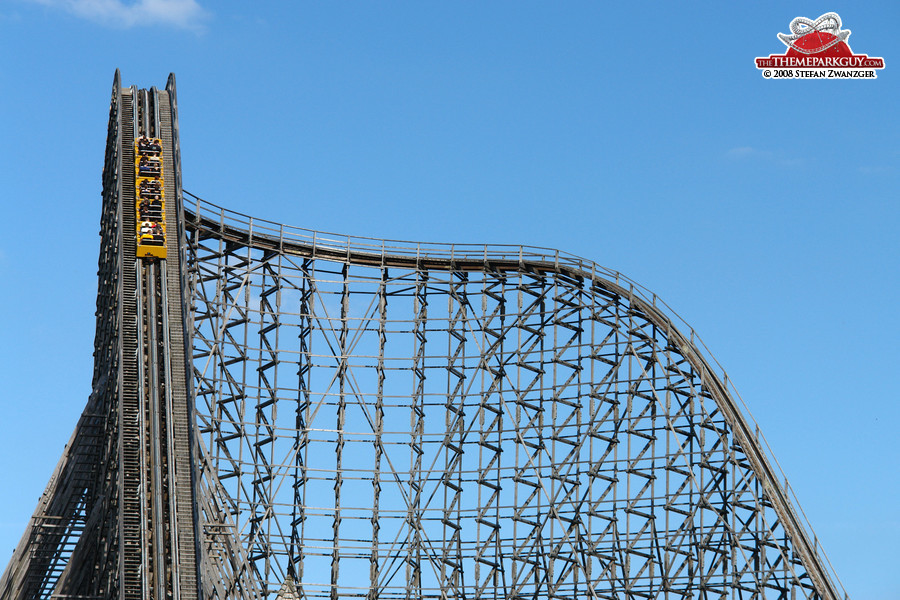 Wooden coaster lift hill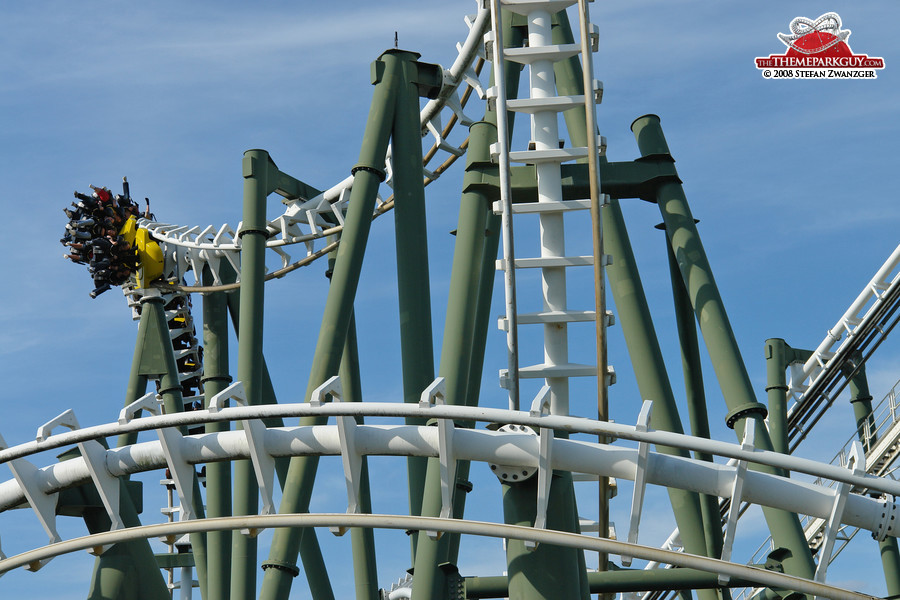 Suspended roller coaster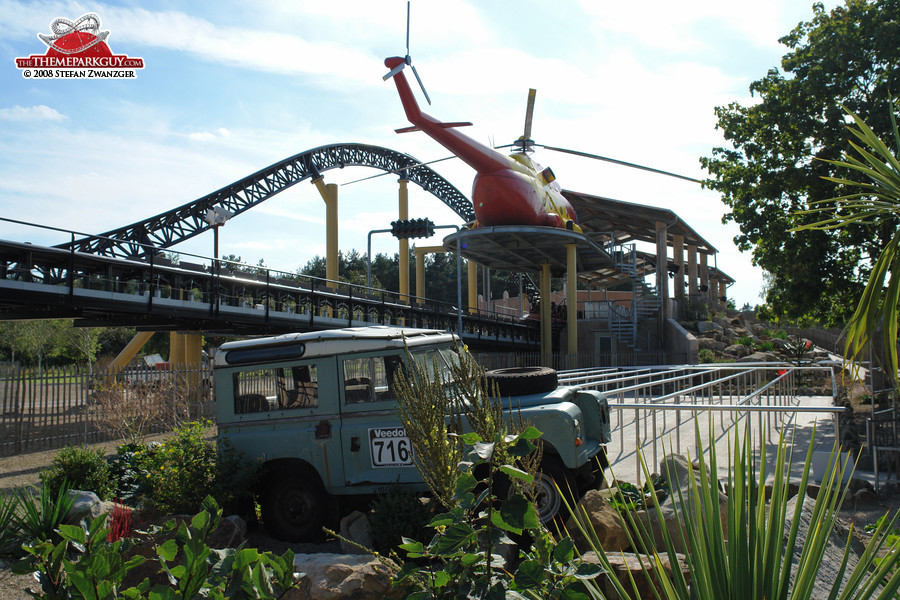 Launch roller coaster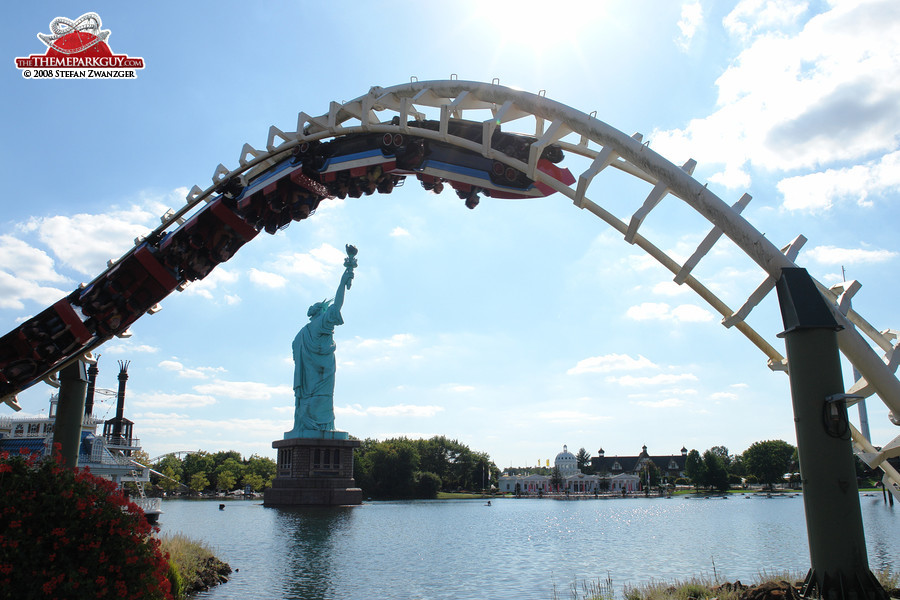 Coaster over Statue of Liberty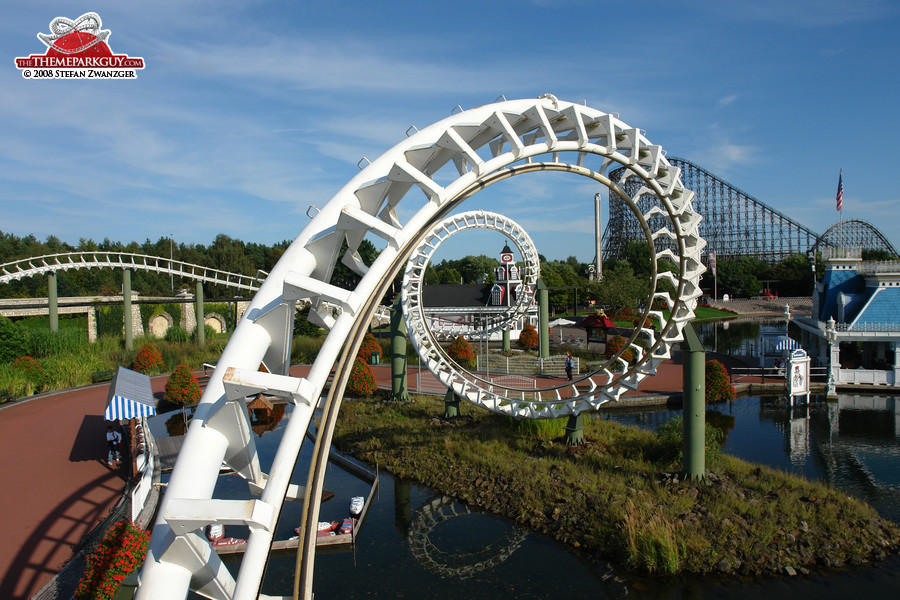 Heidepark corkscrew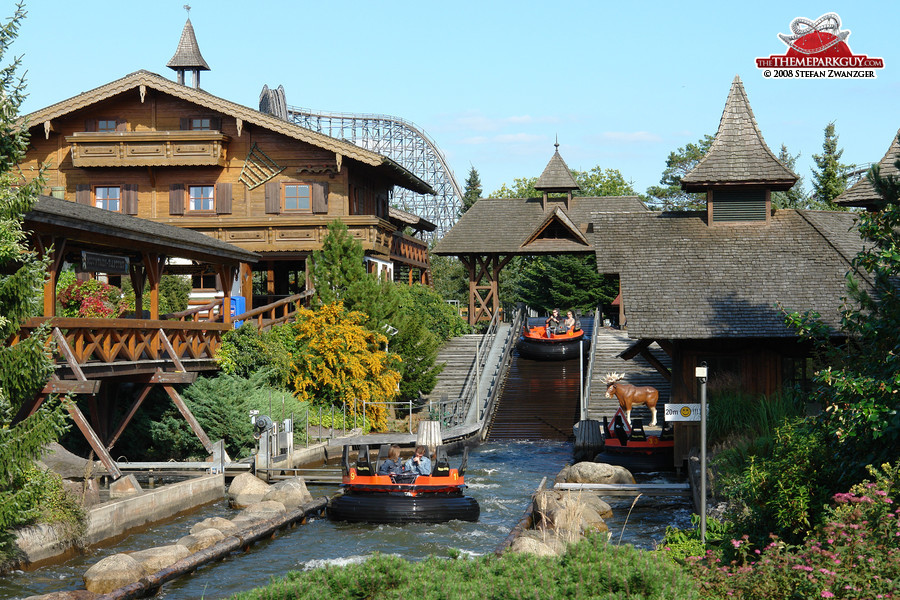 Atmospheric river rapids ride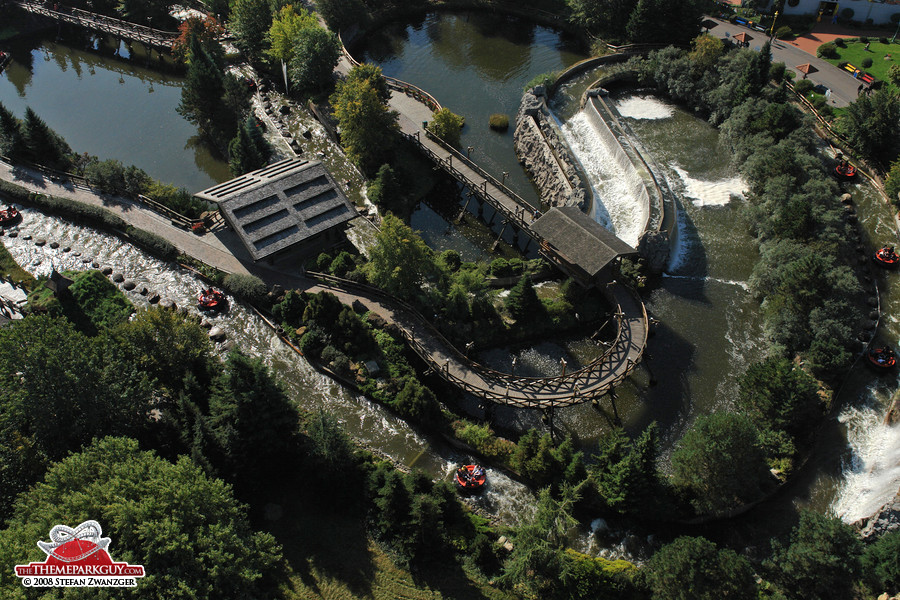 River rapids ride from above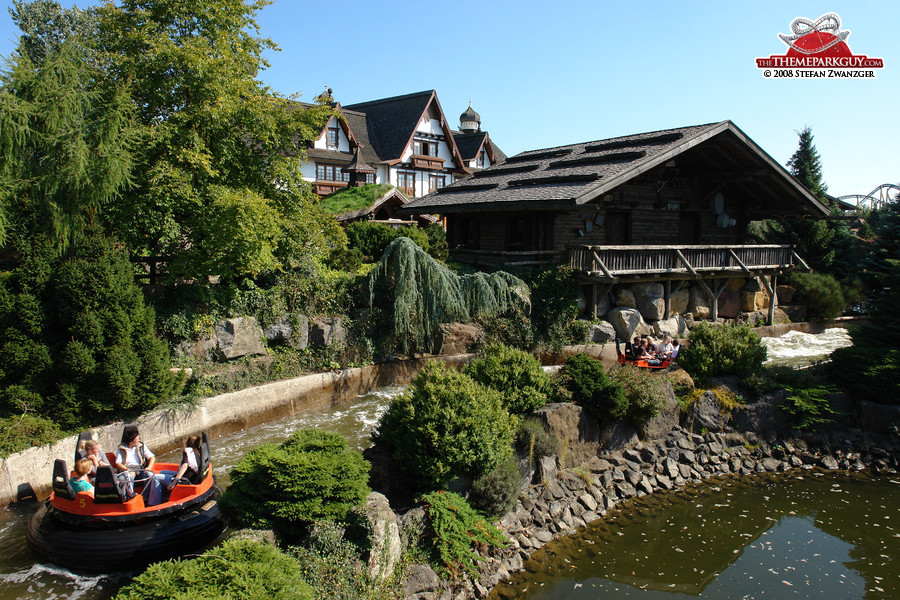 Heidepark rapids
Giant blow-dryer after a wet ride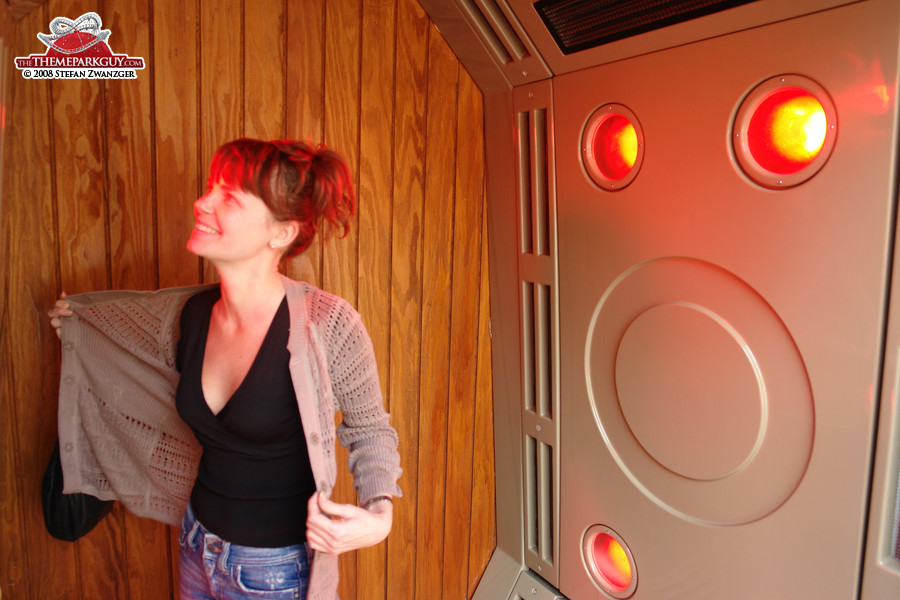 Happily drying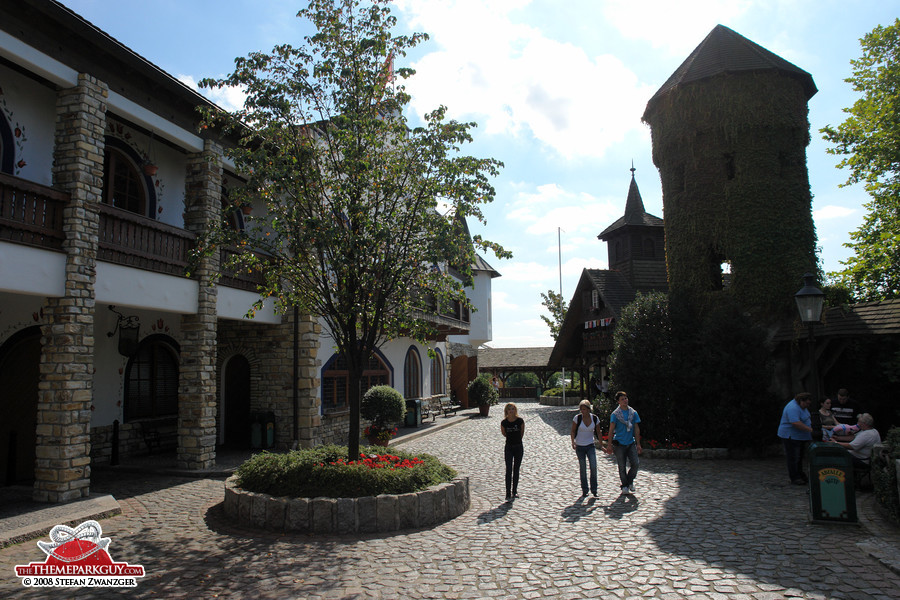 Heidepark setting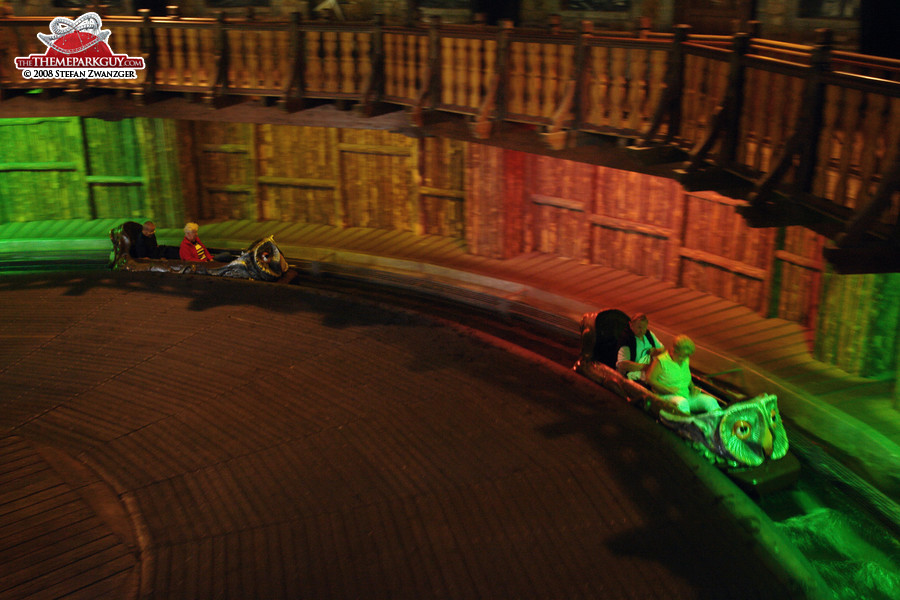 Flume ride loading station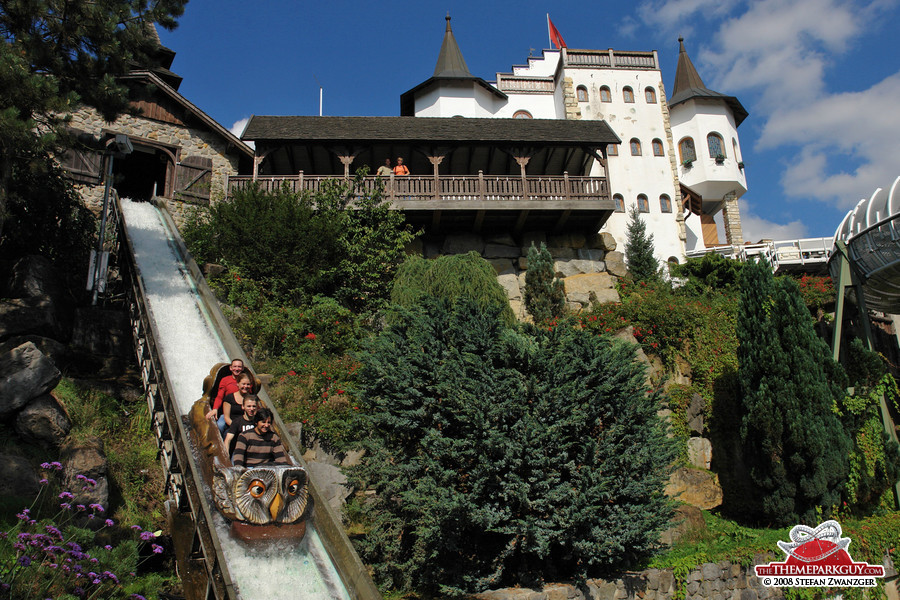 Stylish log flume ride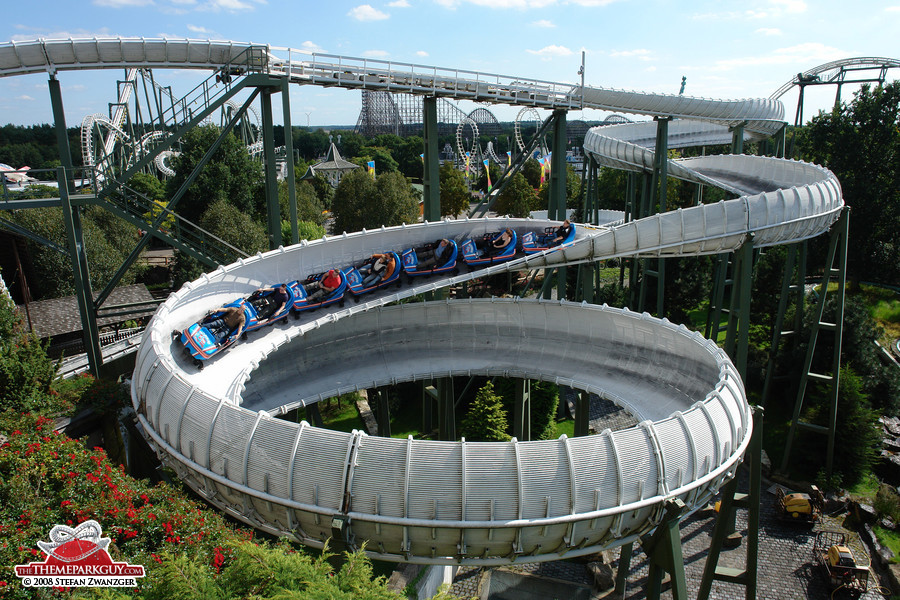 Bobsled ride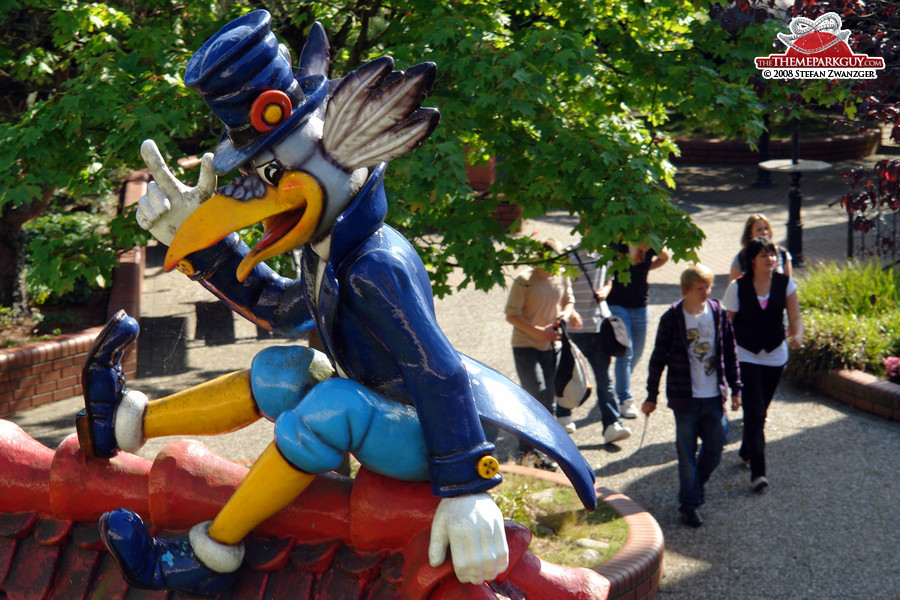 Heidepark mascot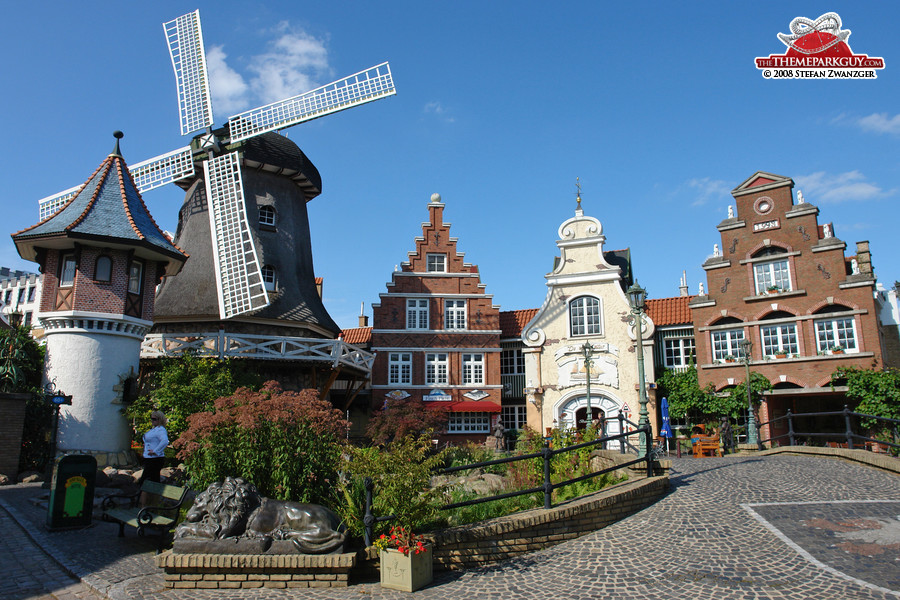 Heidepark Holland section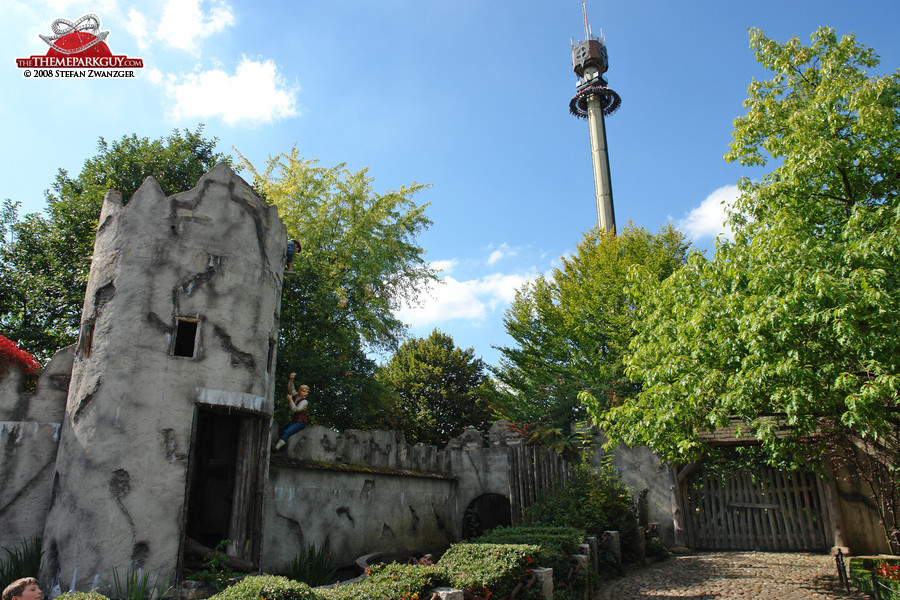 Drop tower in the background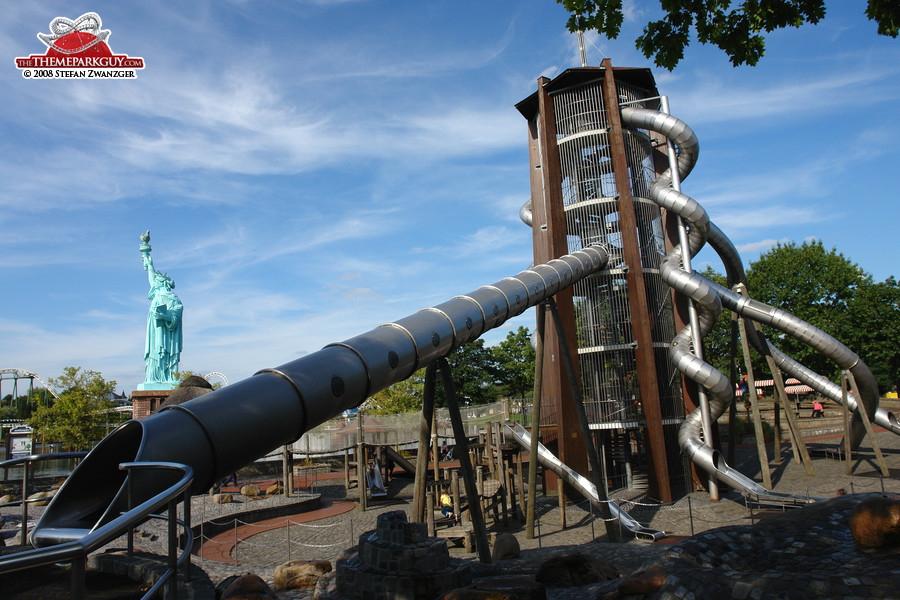 Playground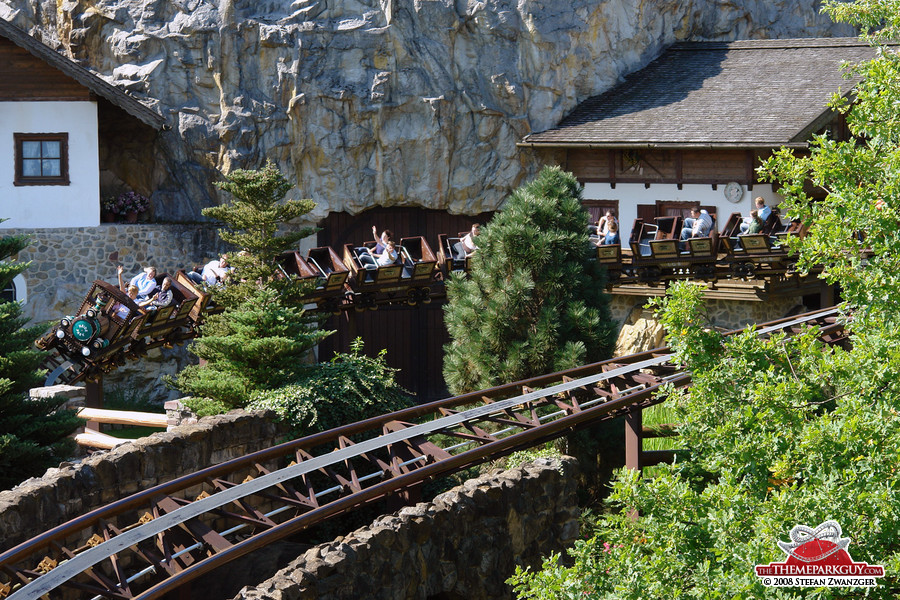 Classic roller coaster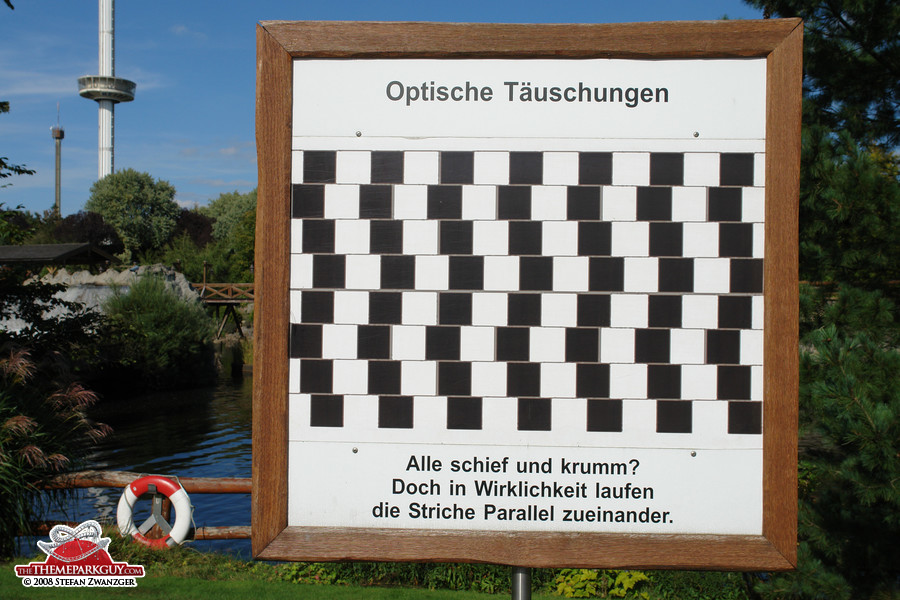 Straight lines. Or not?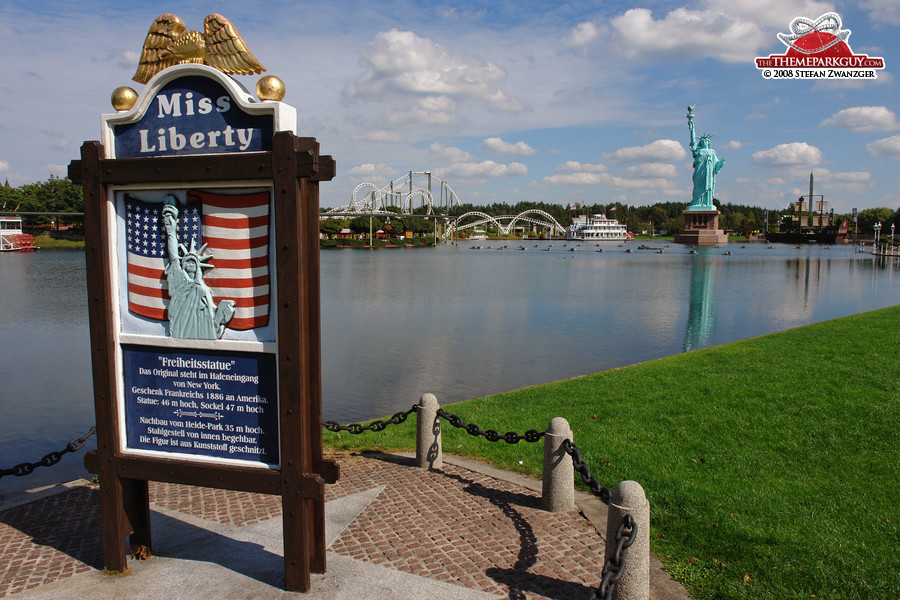 Heidepark has a soft spot for America