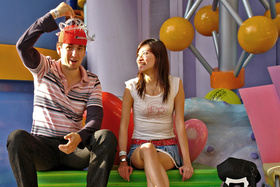 Review
Indoor theme park in a major Kuala Lumpur shopping mall containing some ordinary fun fair rides and a huge roller coaster.
I haven't seen anything like this before: the coaster snakes its way through several floors and areas of the mall, leaving a lasting visual impression!
While it's nothing groundbreaking, Cosmo's World is solid fun in a mundane mall.
Visit

for daily theme park construction updates worldwide