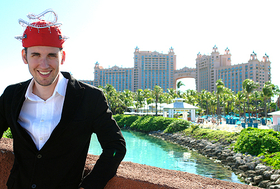 Review
The Atlantis resorts in the Bahamas and Dubai boast a level of ingeniousness, creativity and passion for detail not seen outside Disney and Universal Studios theme parks. The creator is South African entrepreneur Sol Kerzner, a modern day Walt Disney who doesn't just imitate what's already out there, but seeks inspiration from primordial nature itself. 'Blow away the customer', that's Kerzner's core value No 1 as stated on his website. And he does.
The Atlantis Bahamas Paradise Island Resort is worth the trip from anywhere in the US and even worth risking deep vein thrombosis on flights from Europe and Asia. Why? Because you will feel like a kid again as you explore this surprise-filled hotel-turned-theme park.
Look! Here's a rope bridge dangling perilously above a pool filled with hammerhead sharks. And whoah! Check out this tunnel beneath the bar which goes through a massive, barracuda-infested aquarium. And hey! There are stingrays lurking in the pool next to the hot dog stand! And look at the water slides in the Mayan Temple over here! No wait, there are even crazier ones in this futuristic looking tower! Let's slide the dark one. Wow, that was fast! Where am I now? Trapped in a pool in an underground cave with more hidden aquariums. Phew, back to the hotel lobby, but what are the giant Mantay Rays doing there? Listening to the conversation of passers-by: 'Did you swim with the dolphins already?' 'No, I just did the shark pool slide!' 'The slow one or the fast one?' Oh! Wow! Hey! Argh! Man!
With the sheer amount of attractions and brilliant water slides you might forget that there is a beach and a casino as well. However, unlike in Atlantis Dubai, you have to be a resort guest to access the aquariums and water park features. But it's worth the investment.
The Atlantis resorts are the best themed water parks in the world and beat even the Disney water parks in their opulence. Hopefully Sol Kerzner will turn to another tax-free jurisdiction to bestow a third Atlantis resort on us. If he built one in Antarctica, I would go.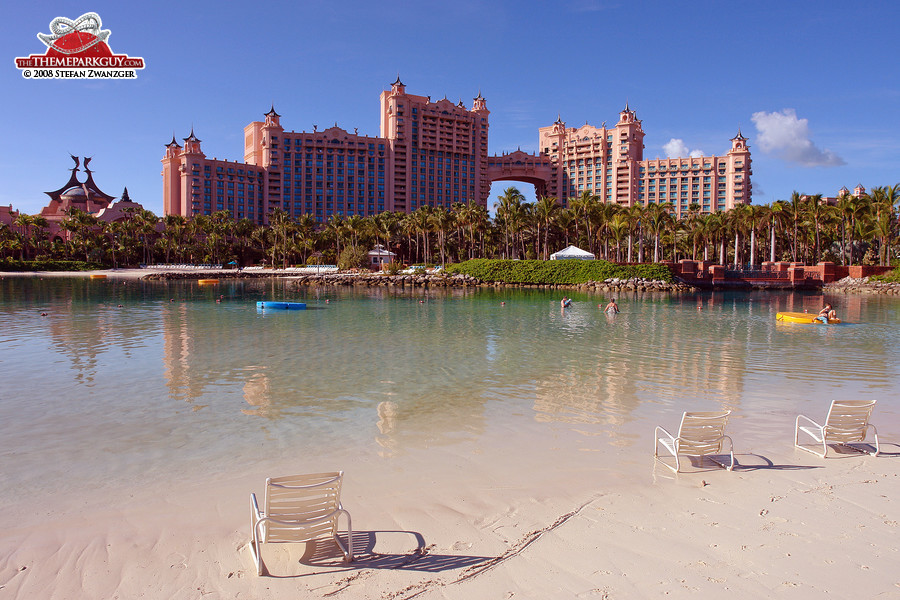 Atlantis Paradise Island, Bahamas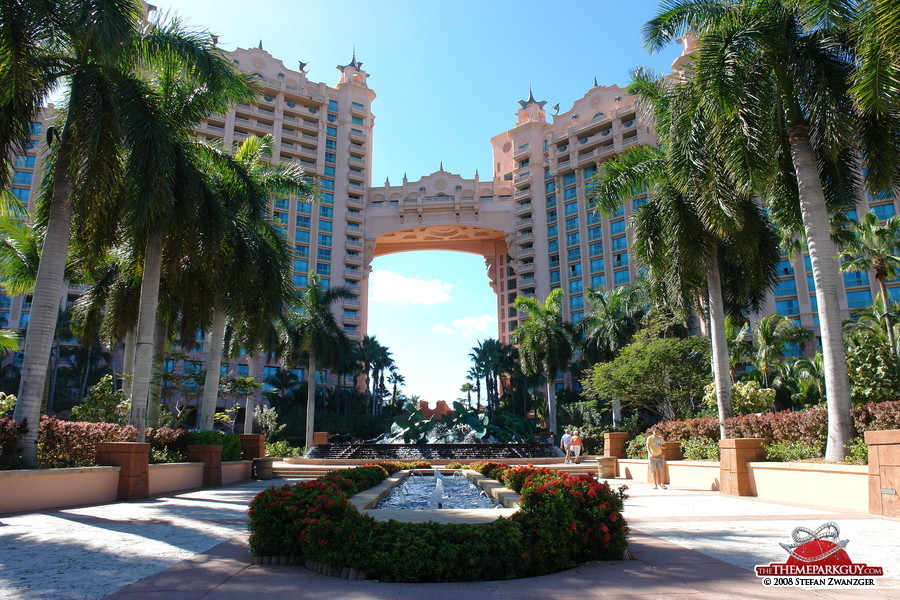 Atlantis hotel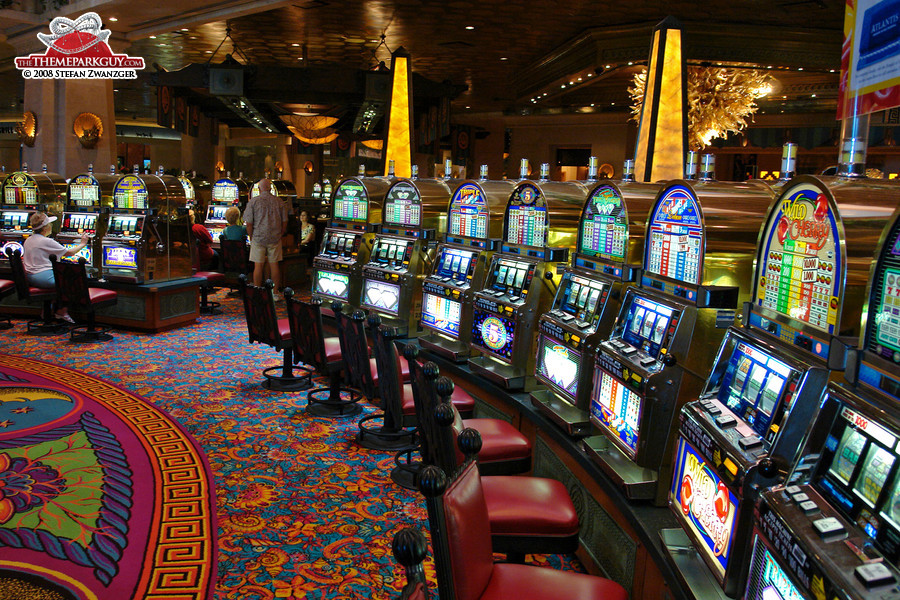 Atlantis casino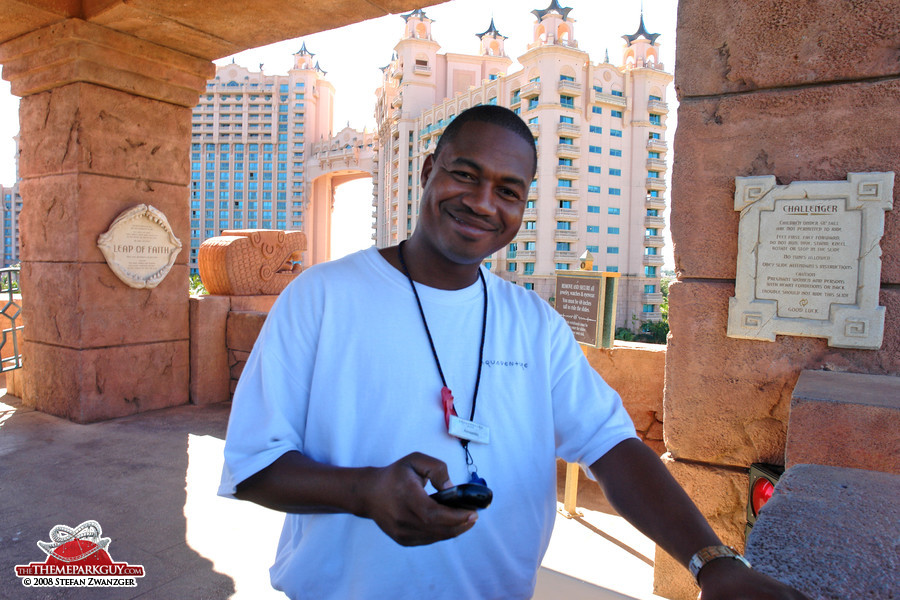 Atlantis Bahamas employee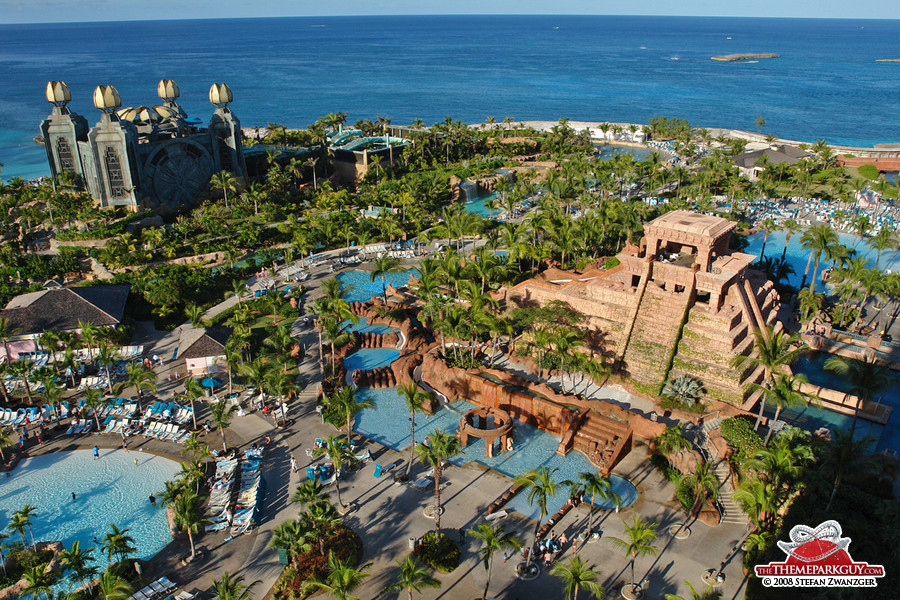 Atlantis Paradise Island water park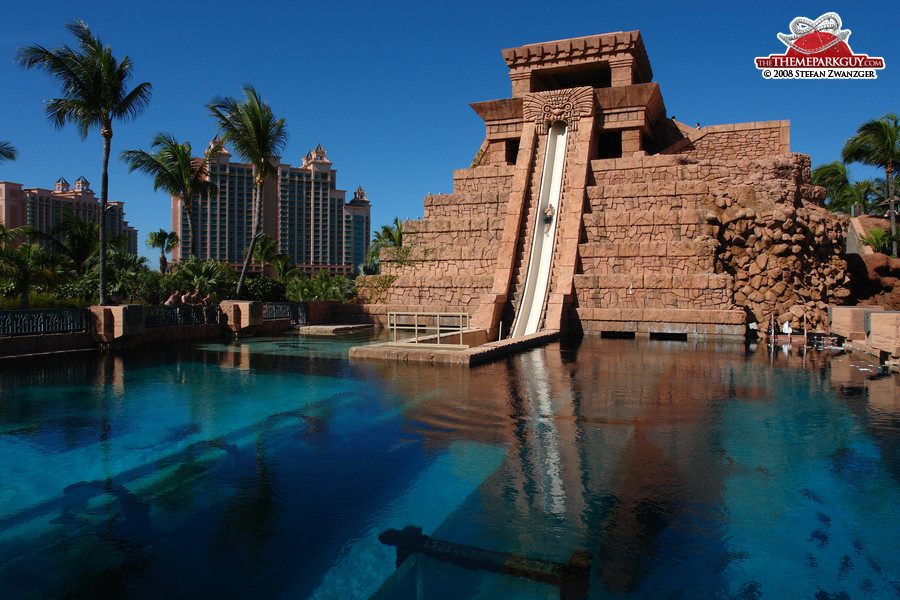 Leap of Faith slide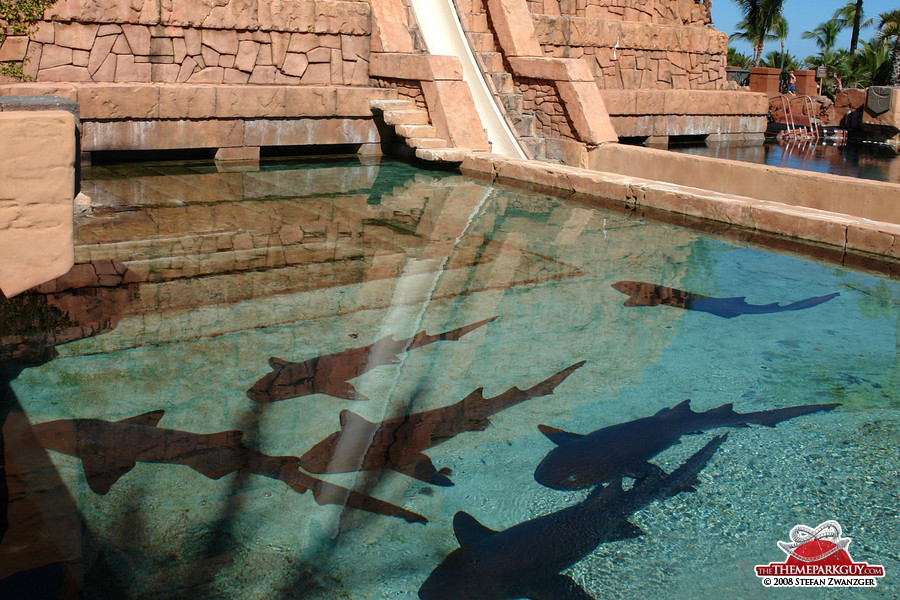 Shark lagoon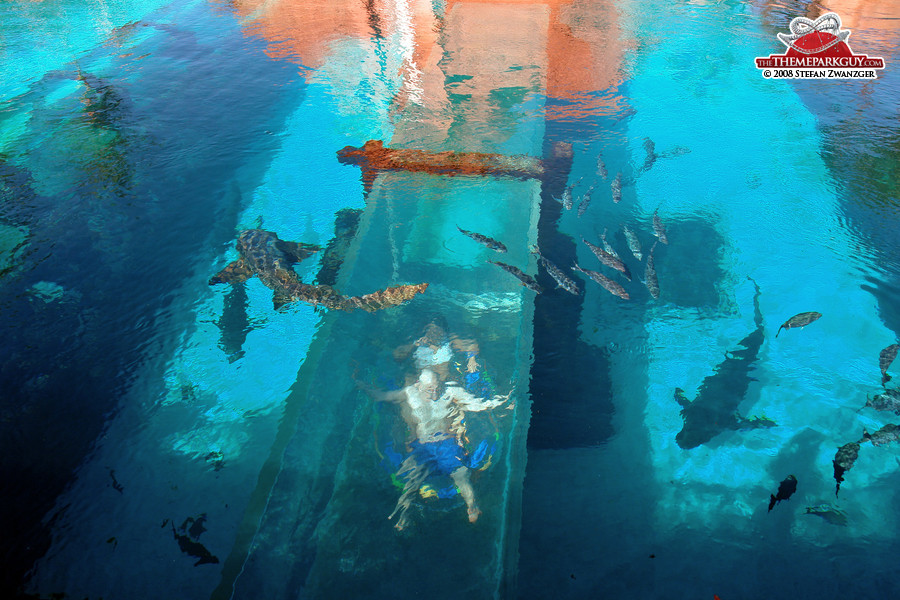 Shark tunnel slide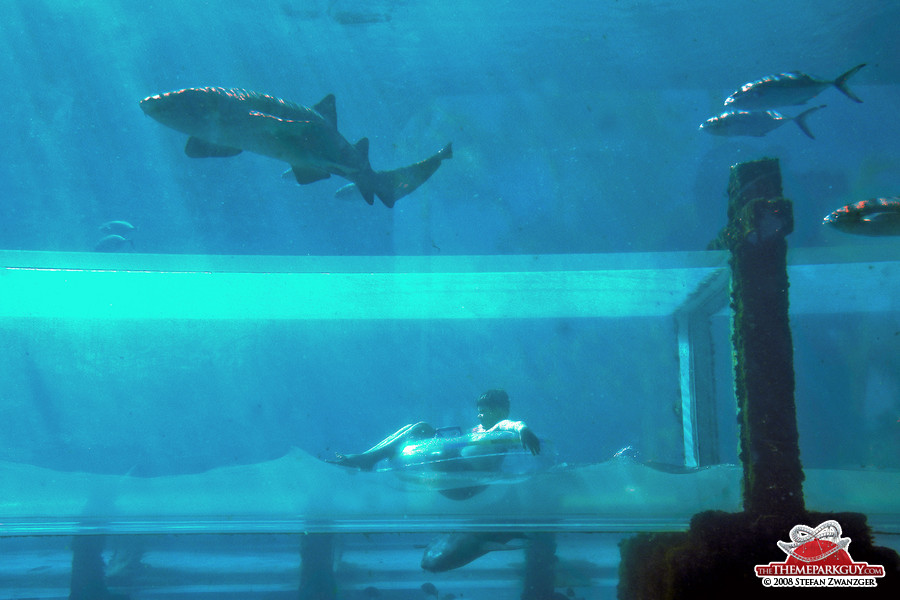 Shark tunnel slide, different angle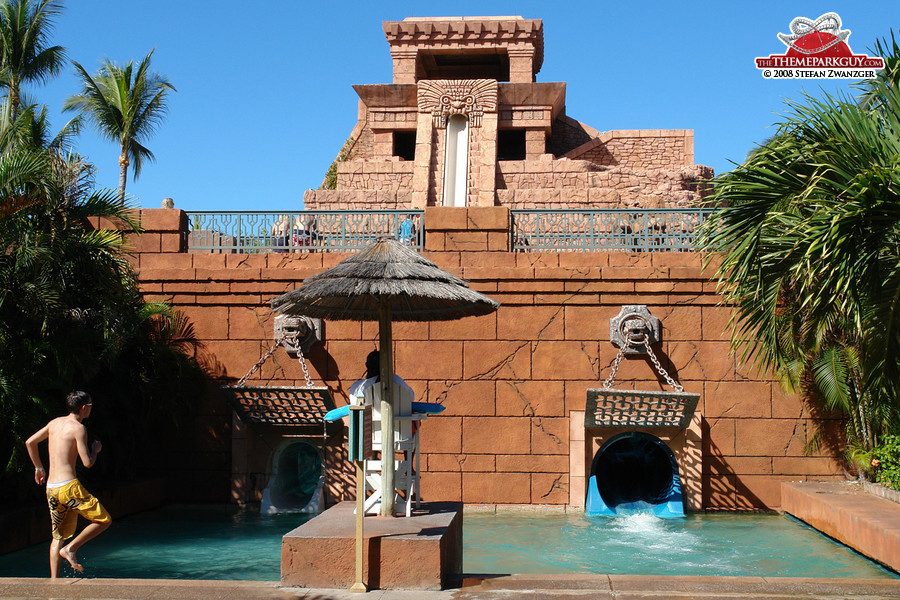 Splash pool after the shark tunnel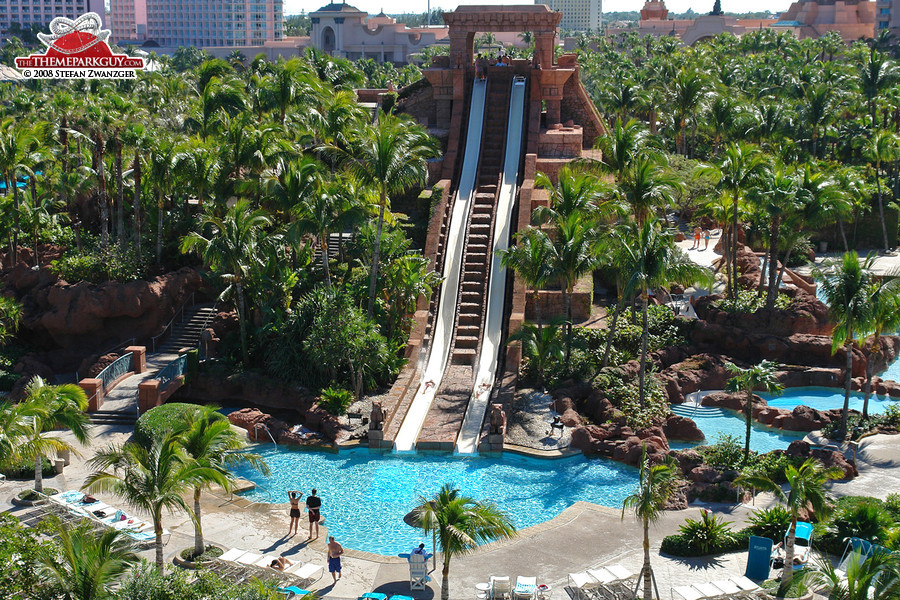 Temple-shaped slide tower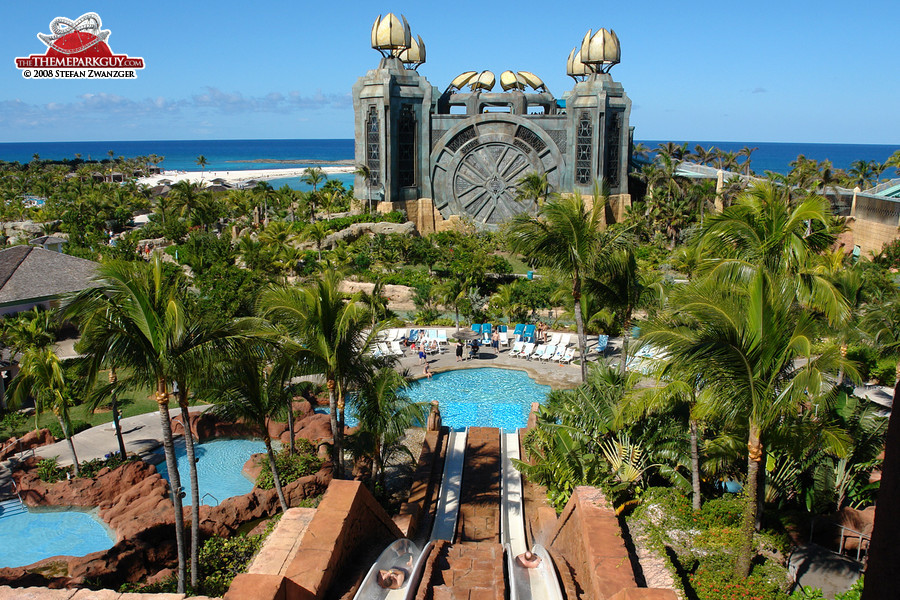 View of 'Power Tower', the second and newer slide tower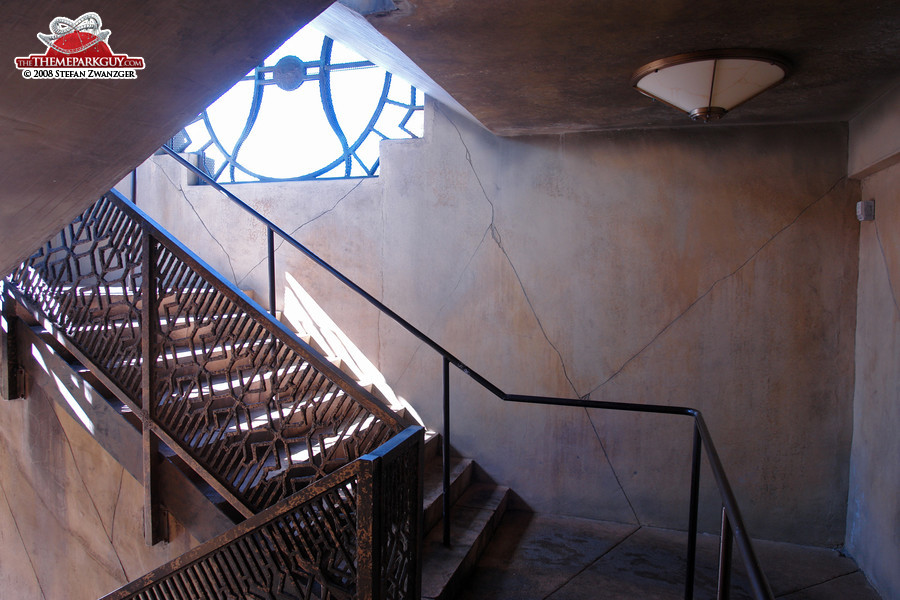 Up the Power Tower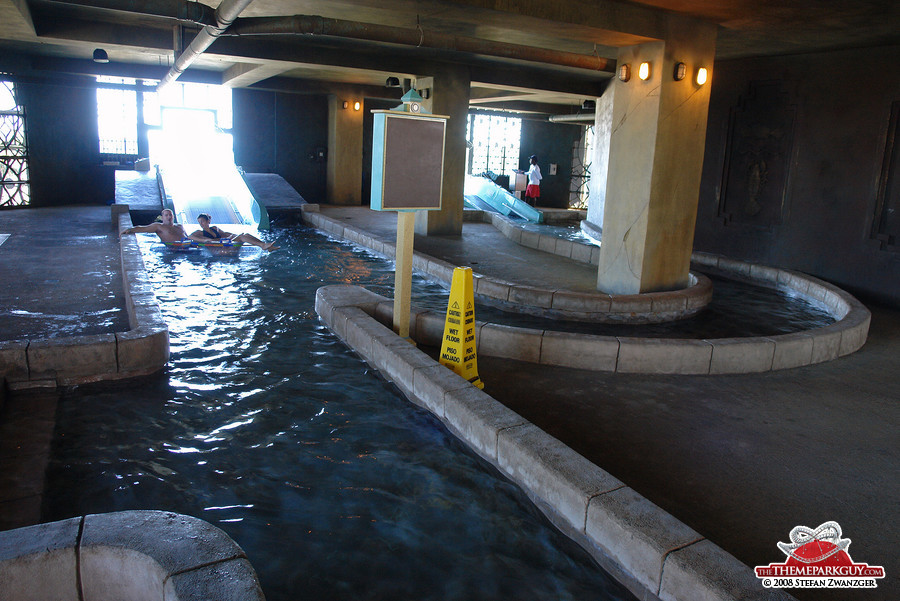 You can board different slides on different floors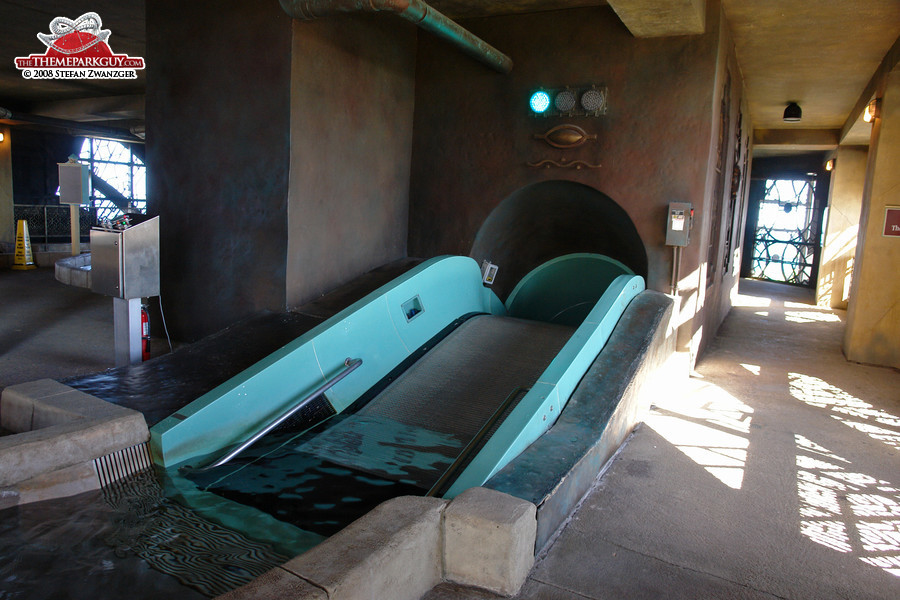 Dark slides included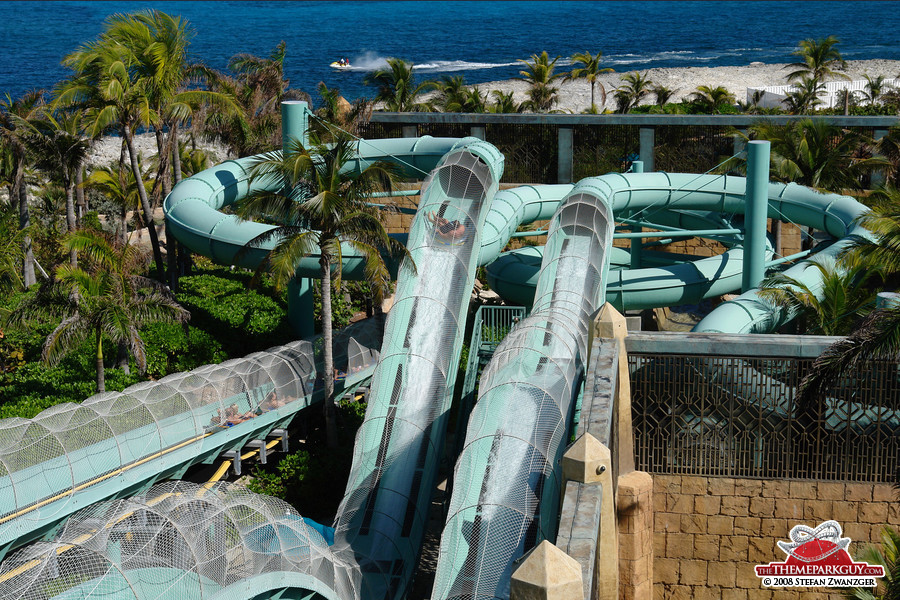 Most of the Power Tower slides are water coasters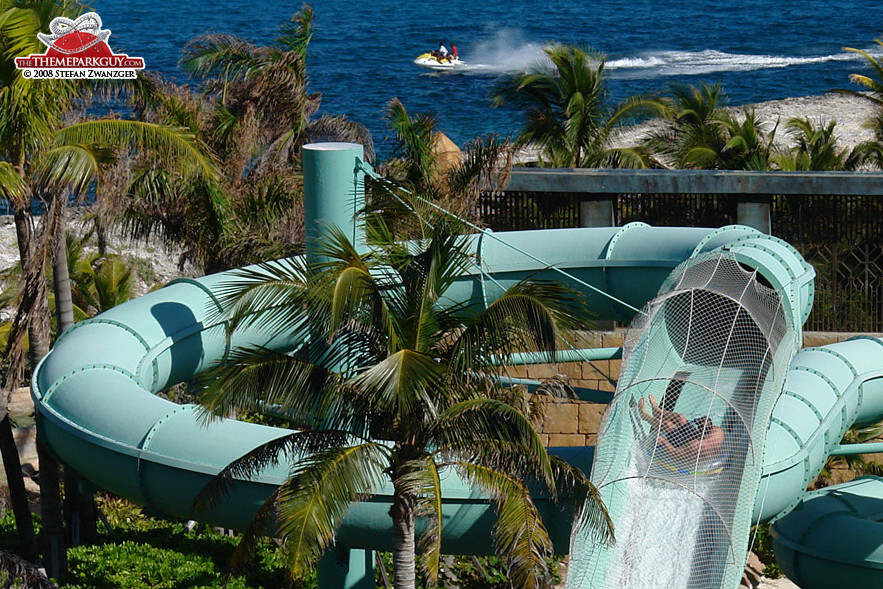 Water pressure repetitively pushes the sliders upstream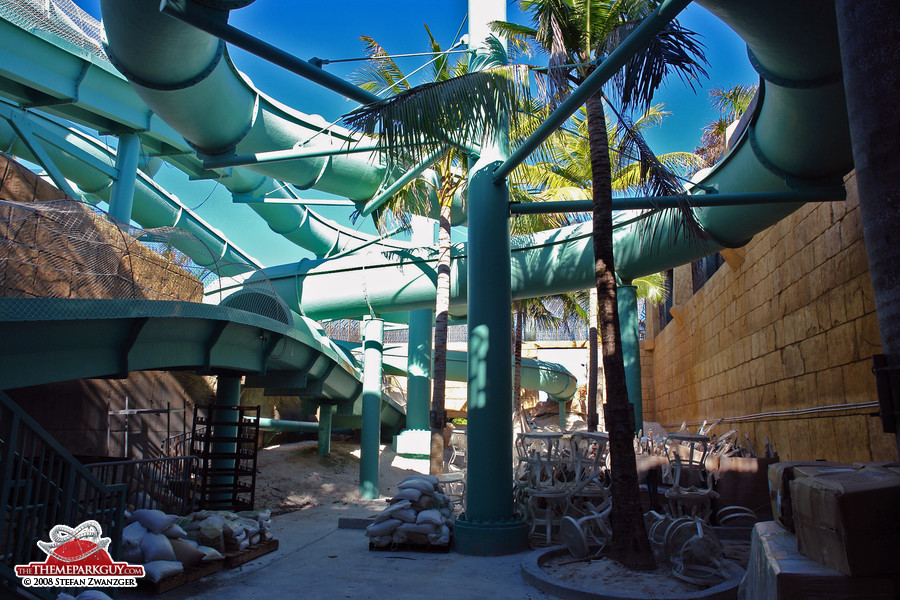 Power Tower slides from below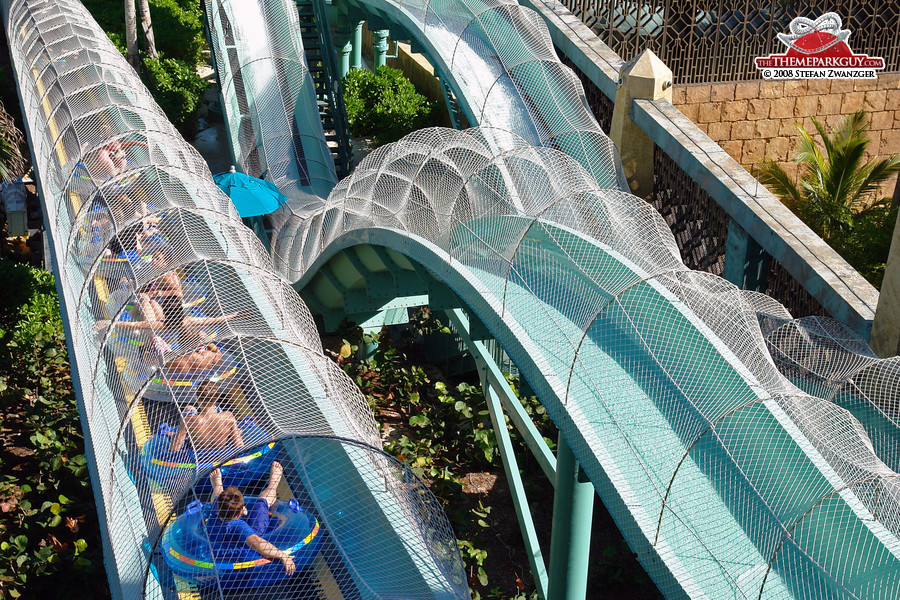 Conveyor belts for those too lazy to walk up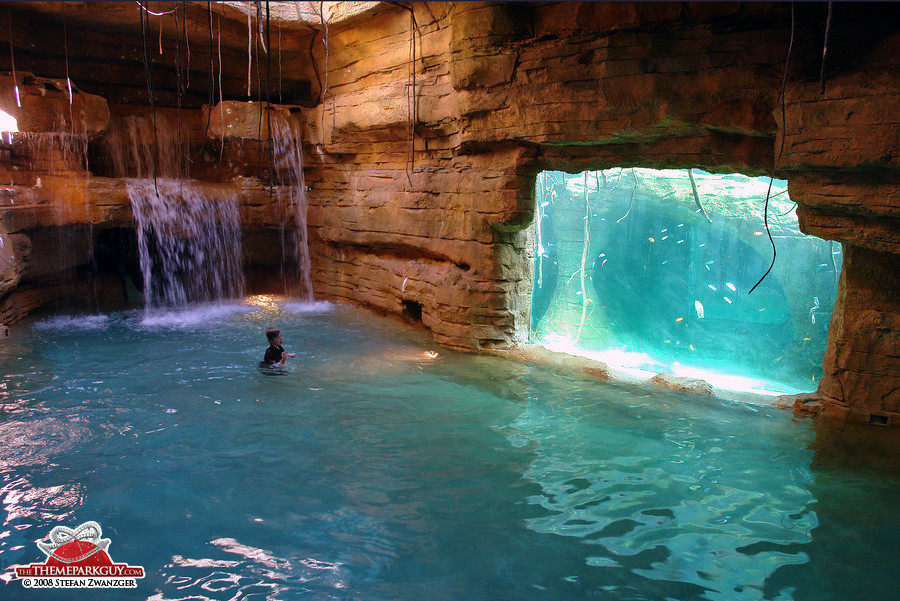 Hidden aquariums at a slide exit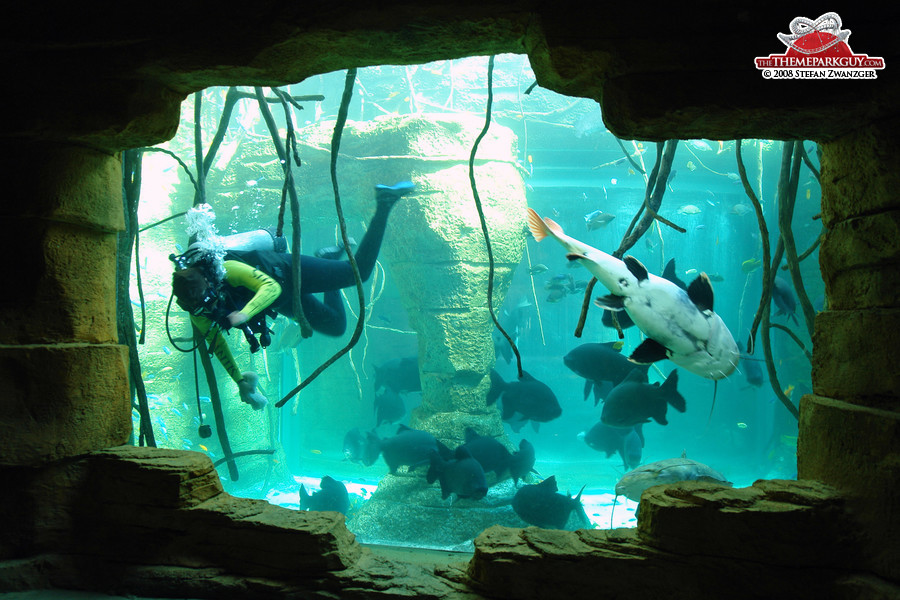 Imagine sliding into a splash pool cave and seeing this!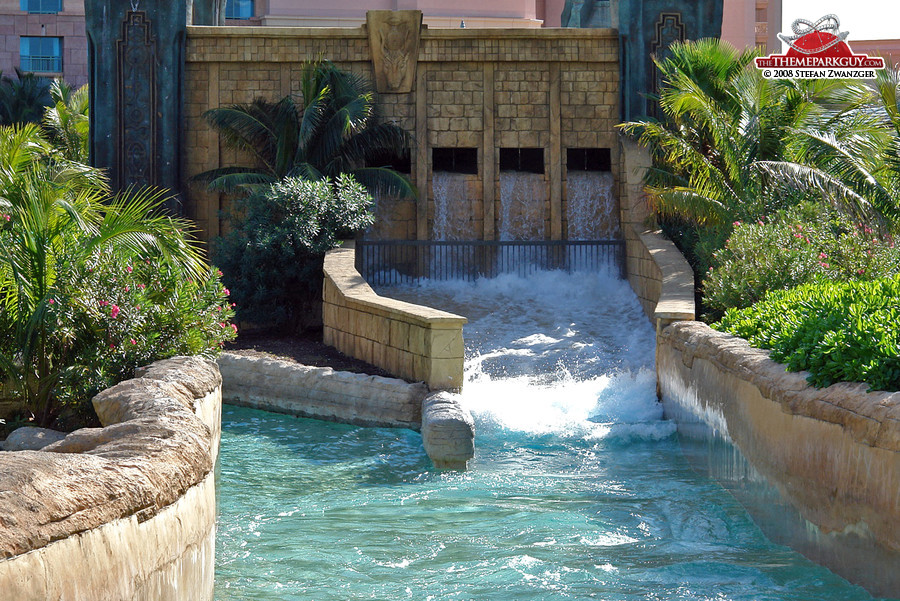 Wave generator for a not-so-lazy river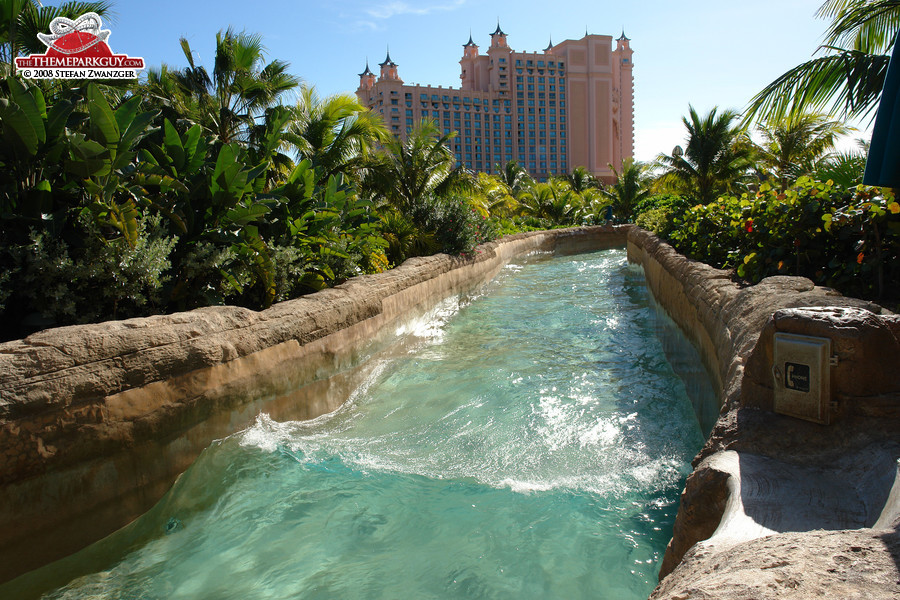 The Current river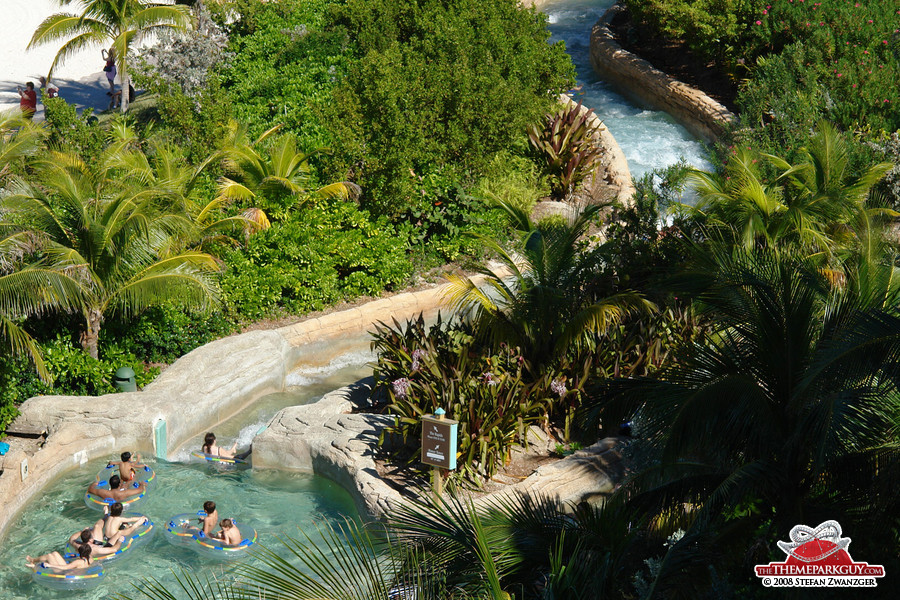 Tube sliders entering The Current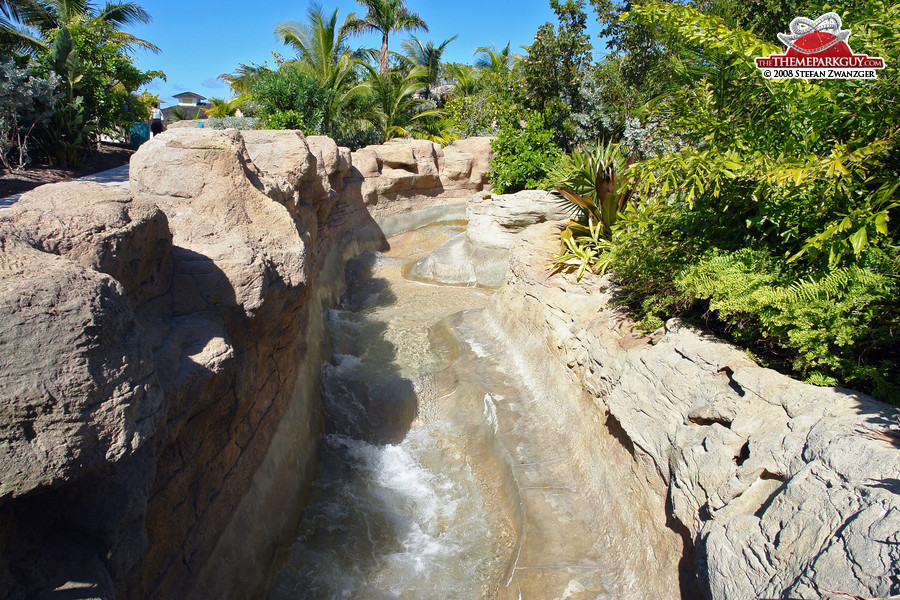 It's scenic and lots of fun!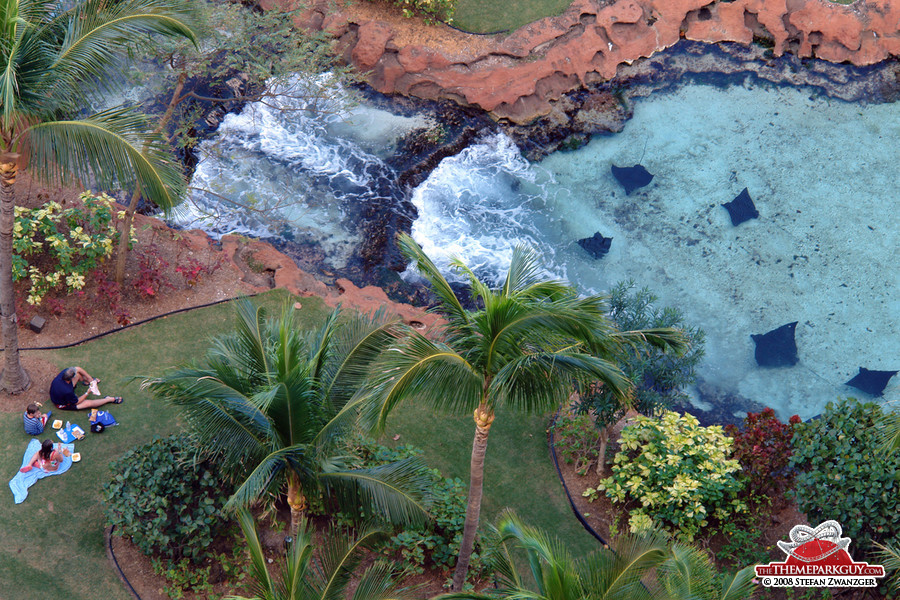 Picnic with rays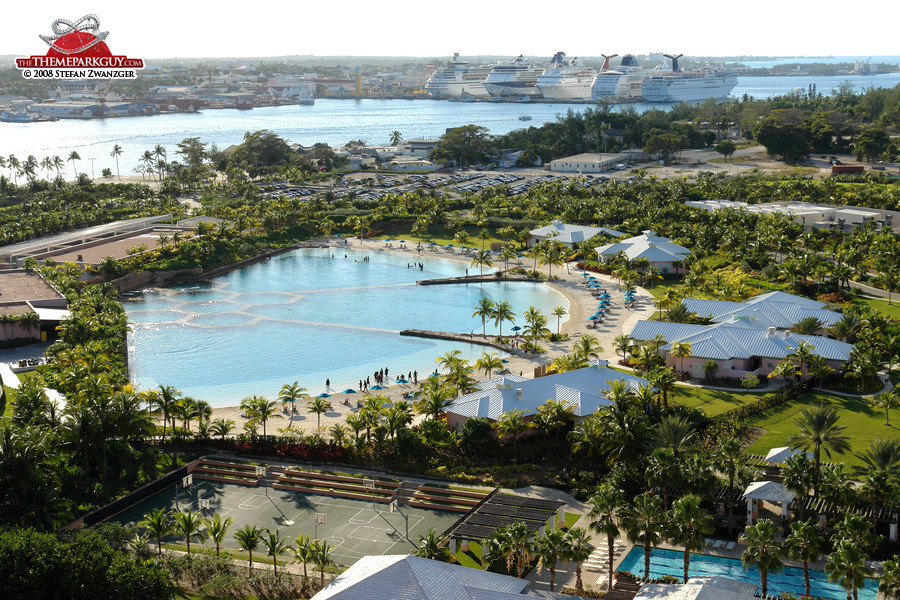 Dolphin lagoon with ocean liners in the background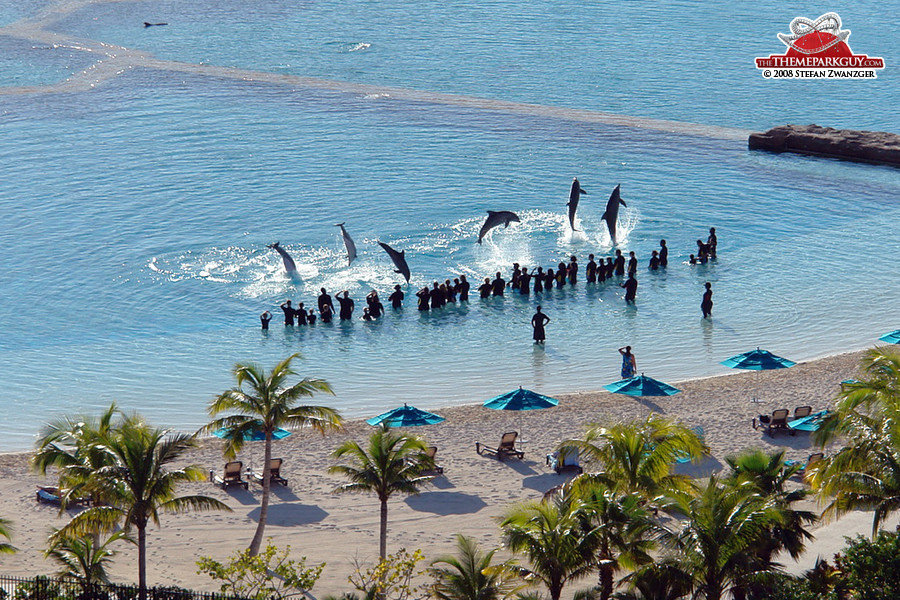 Dolphin experience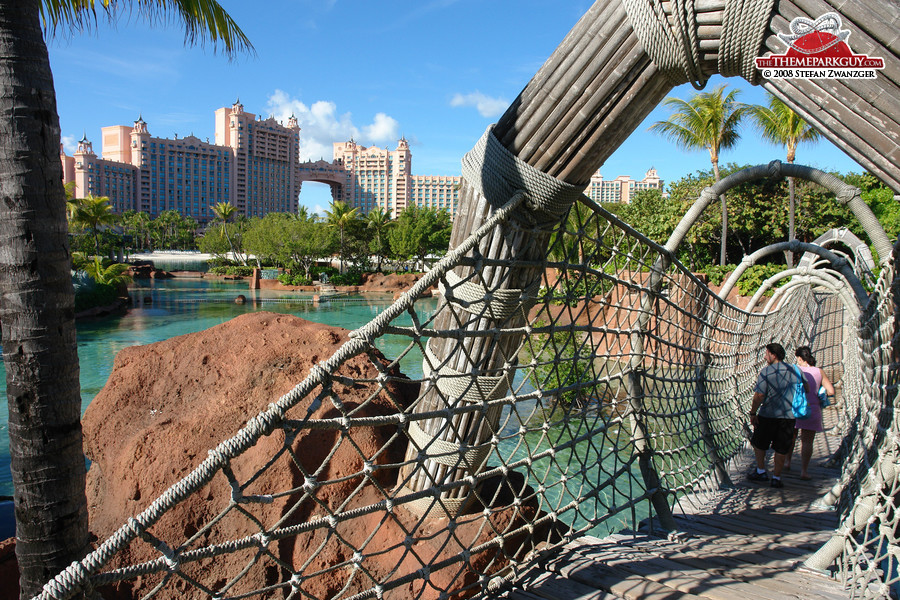 Rope bridge over a shark lagoon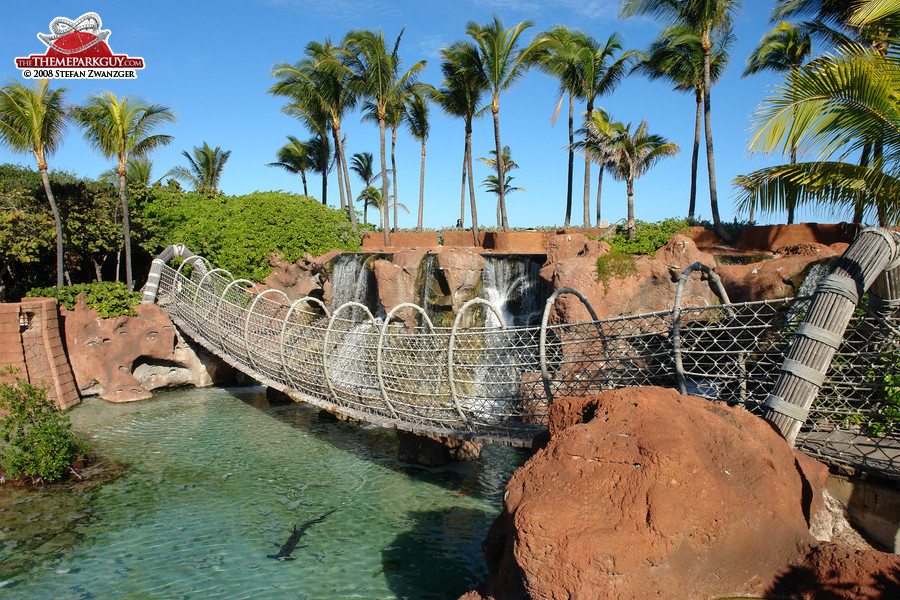 What a great idea!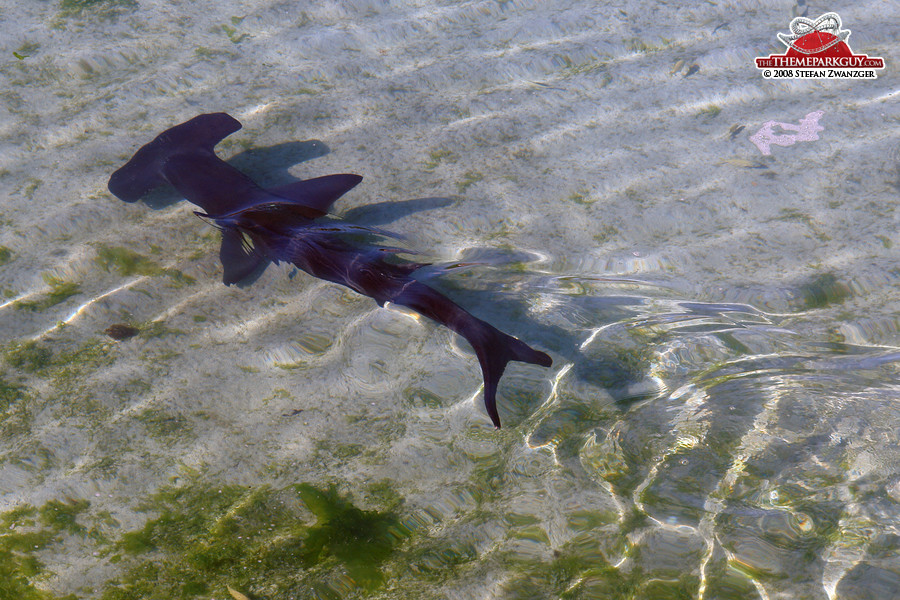 Small hammerhead shark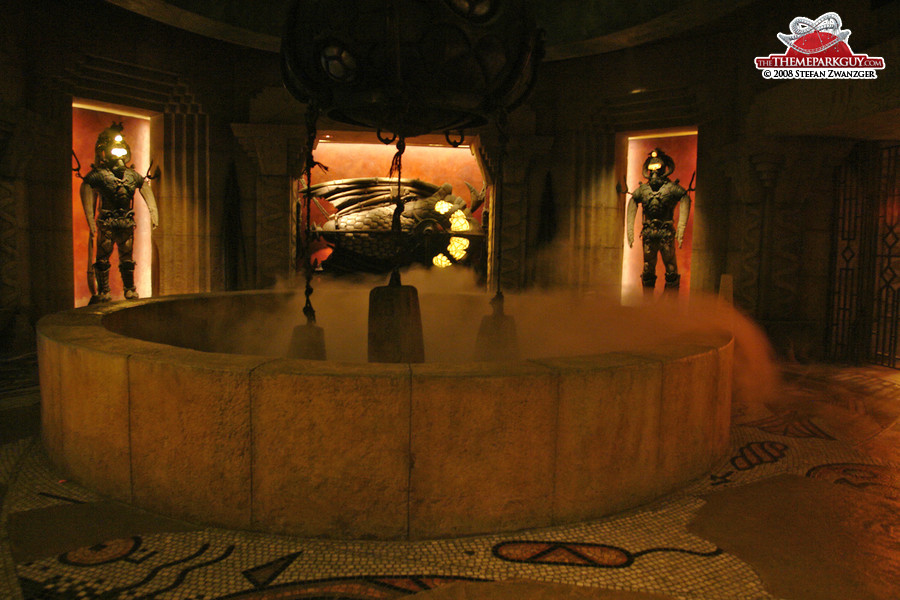 Lost city of Atlantis scenery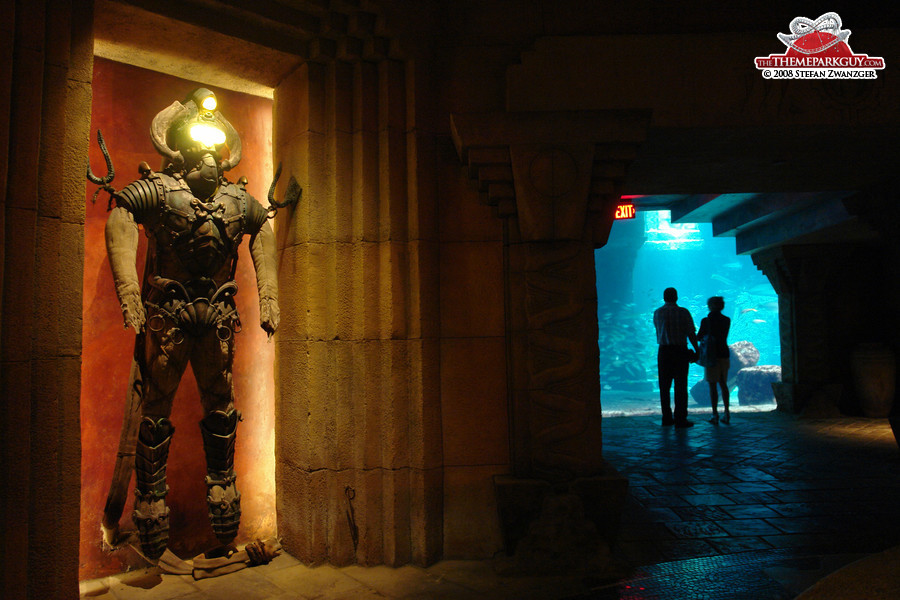 Atlantis underground aquarium world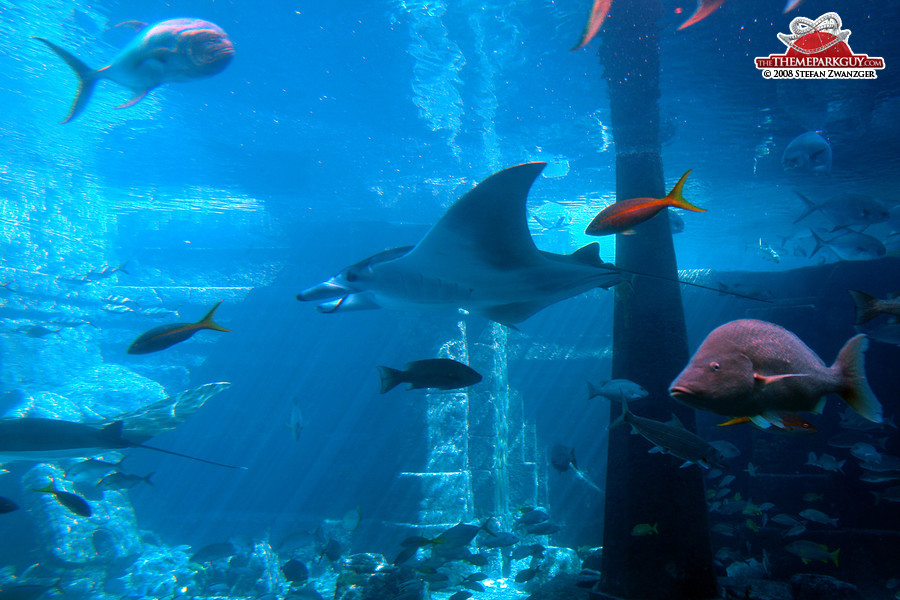 Manta ray in massive tank
Partial resort overview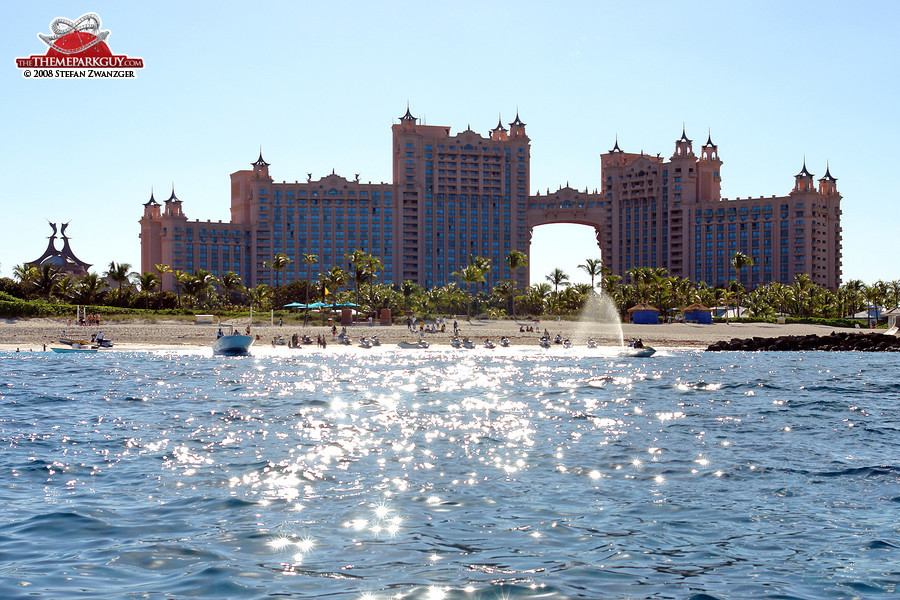 Atlantis resort seen from the sea