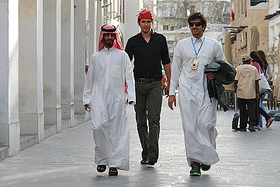 Review
Aqua Park Qatar is a small, basic water park consisting of a three-storey slide tower featuring five slides from Canadian manufacturer WhiteWater West, a small wave pool and a small lazy river.
Nothing wrong with it, but nothing special either. Although it recently opened in autumn 2010, it was closed when I went there in March 2011 and is due to reopen in April. Expansion is underway.
The good thing is that the brochures call it the 'first water theme park in Qatar', which means that there will be a second. The real deal, however, is the reinvented city of Doha itself - 'The Pearl' island and the 'Katara' cultural village, with its brand-new opera house, feel and look like the very best a theme park could be.
Refrain from taking photographs.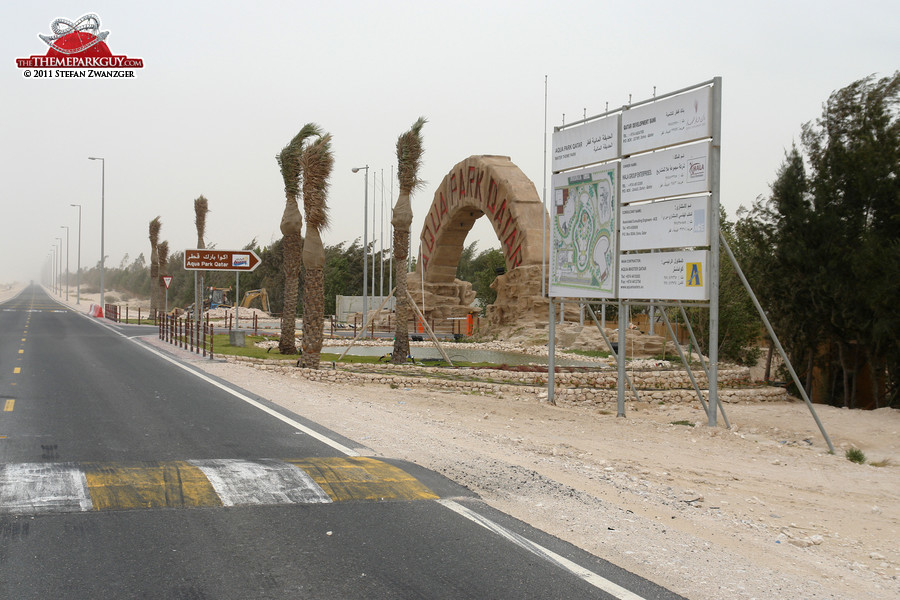 The middle of nowhere presents: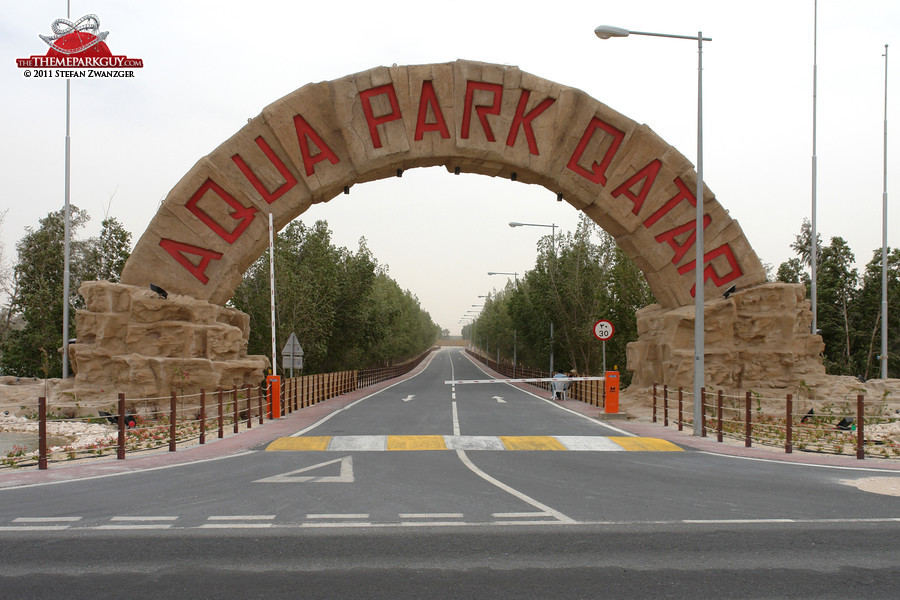 Aqua Park Qatar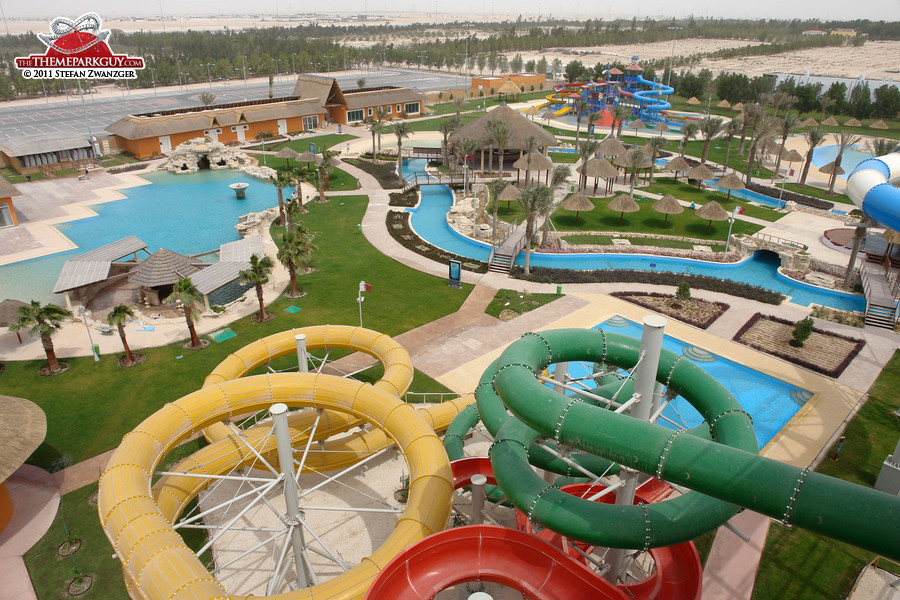 Overview from the slide tower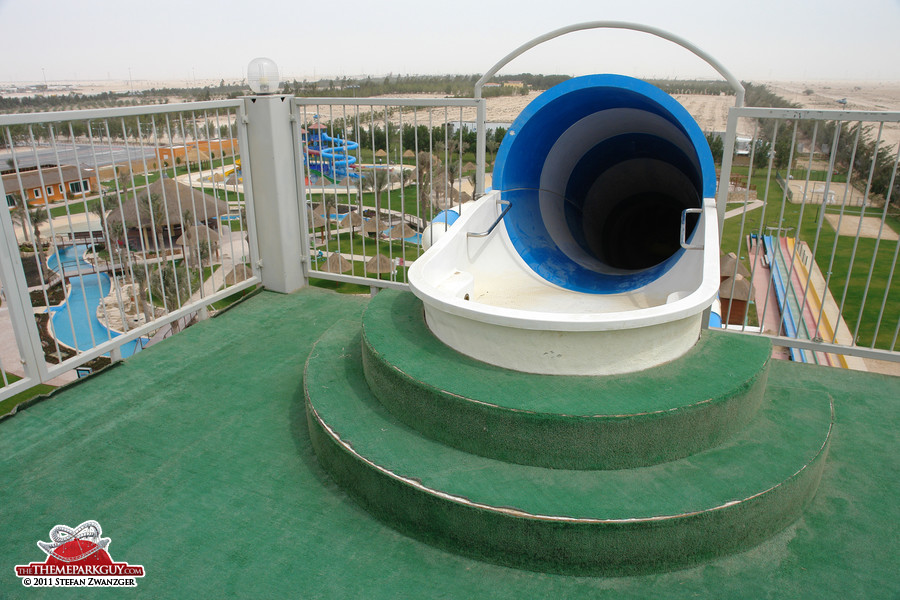 The highest and wildest slide...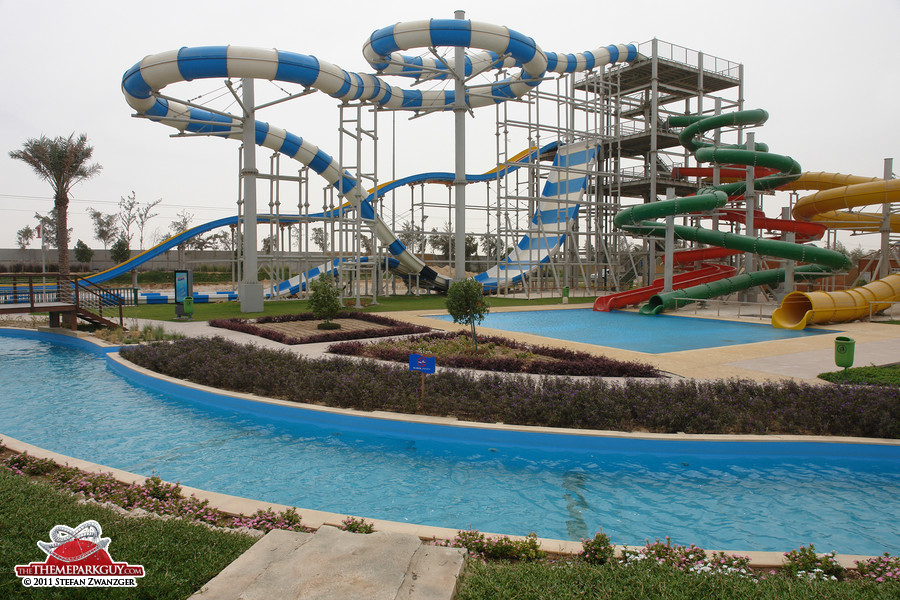 ...called 'Bomerangoo'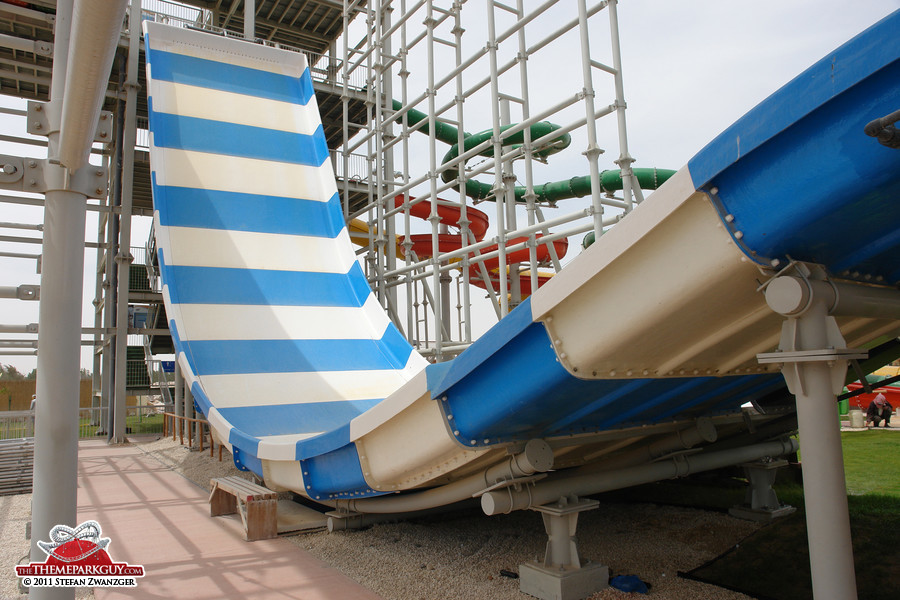 Bomerangoo lifts you up vertically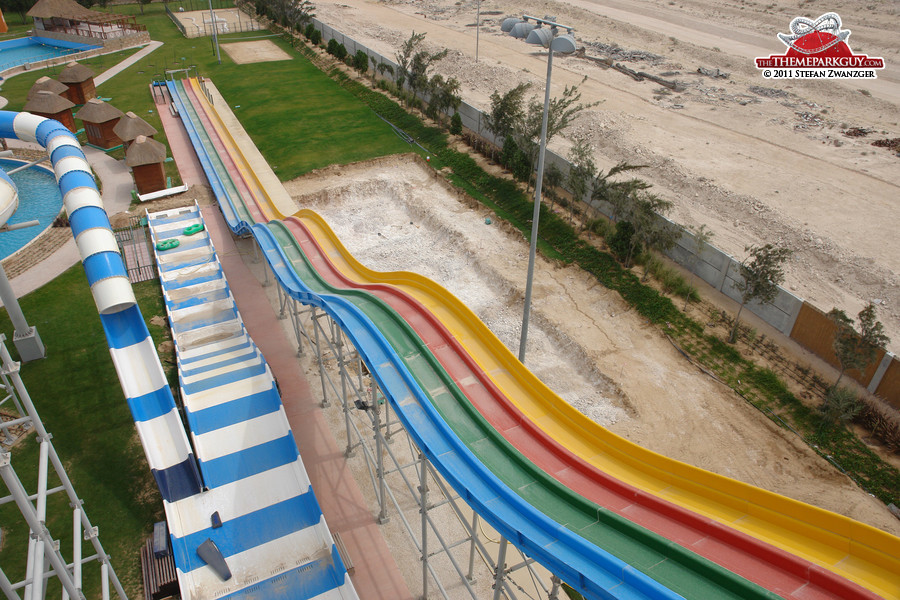 Mat racer slide next door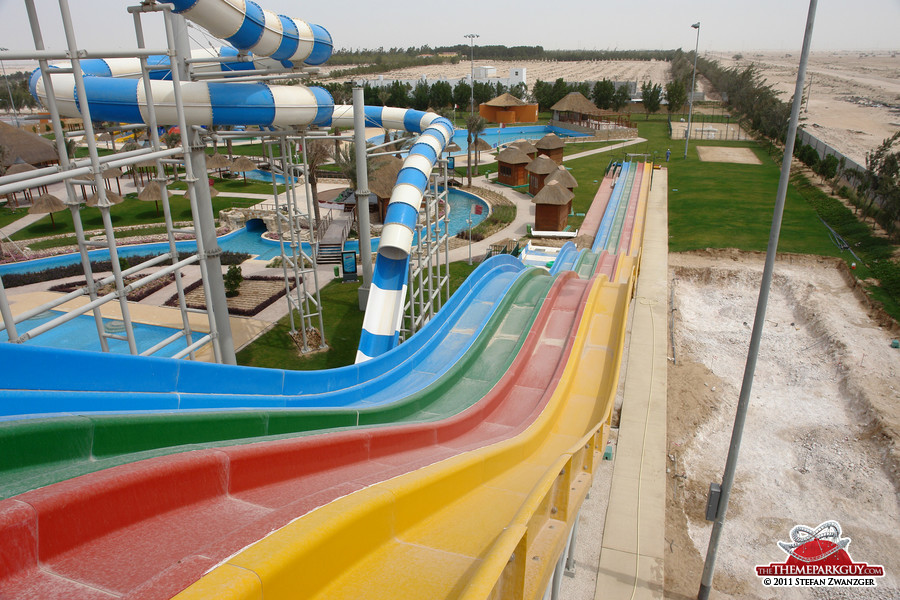 Different angle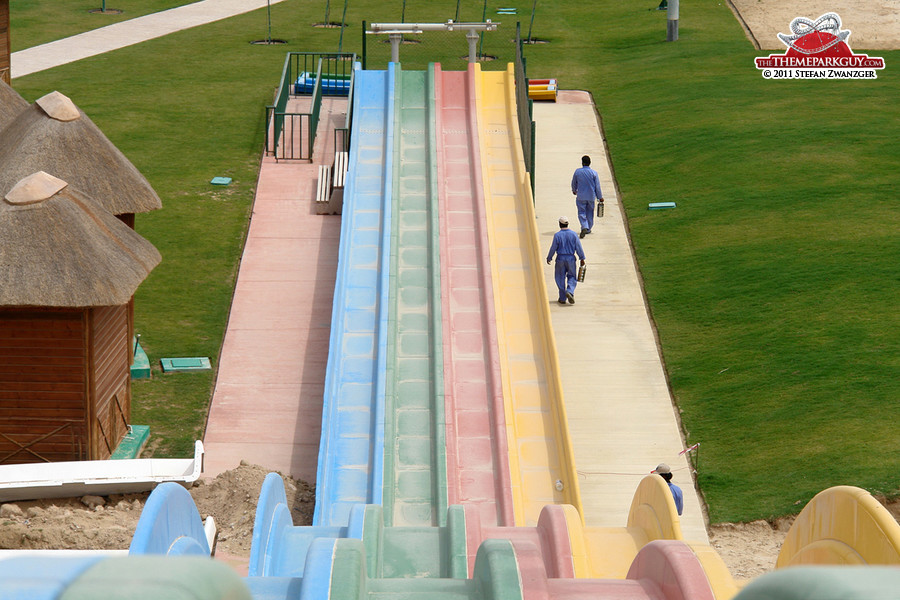 Workers on site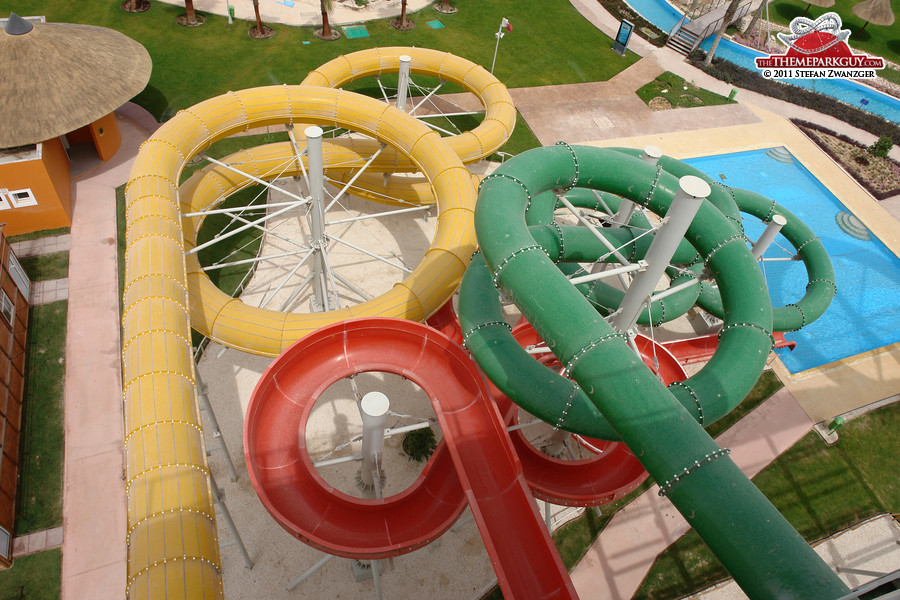 More slides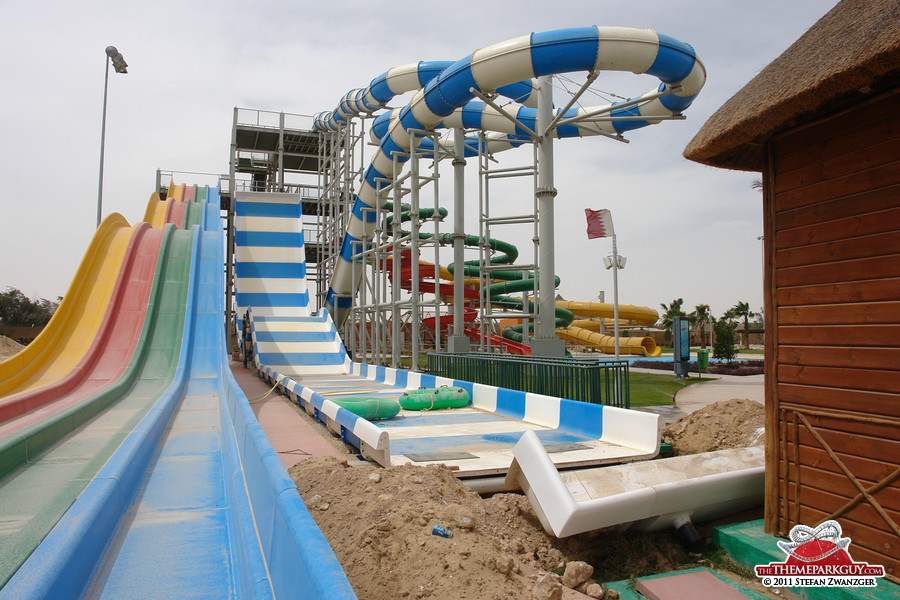 Slides from below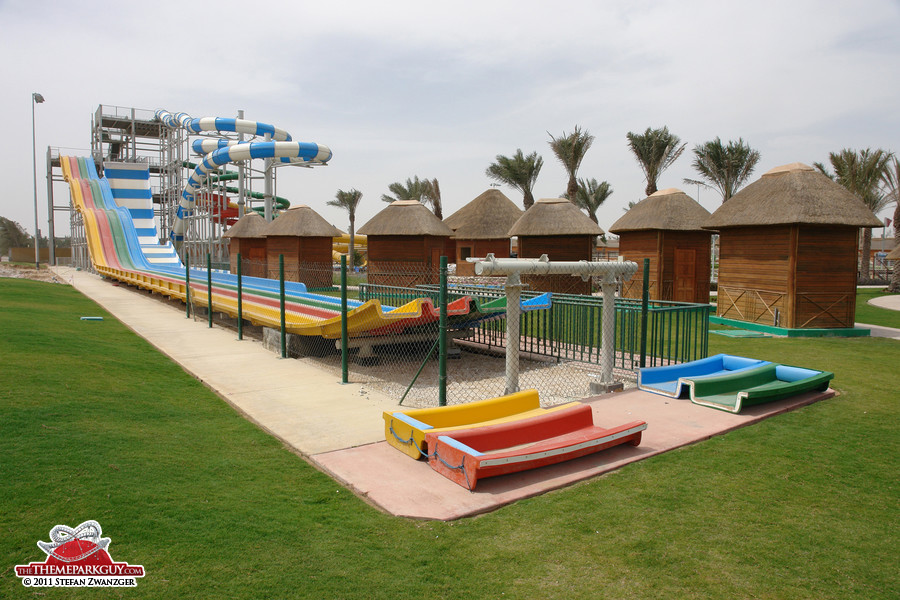 The water park was closed at the time of my visit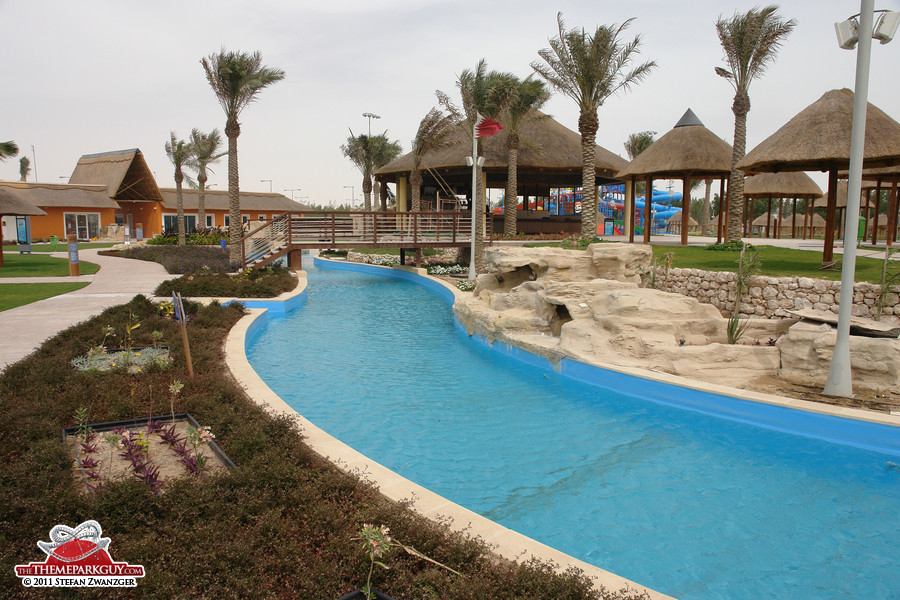 Lazy River. Very lazy.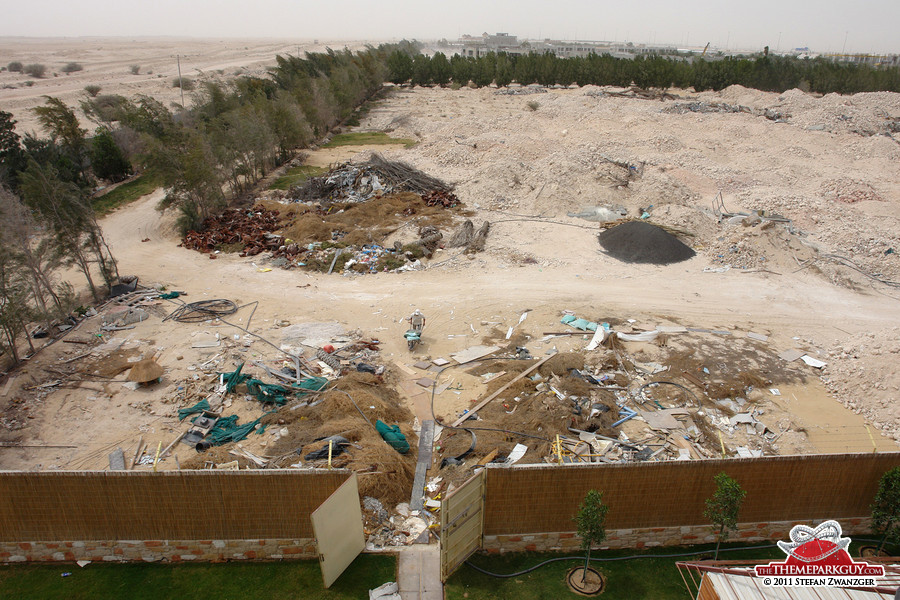 Expansion area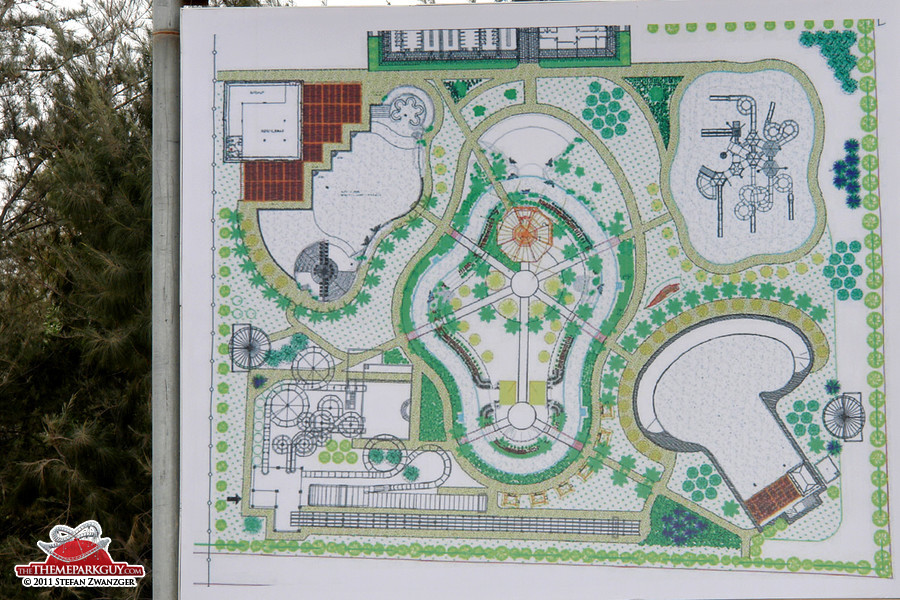 Park map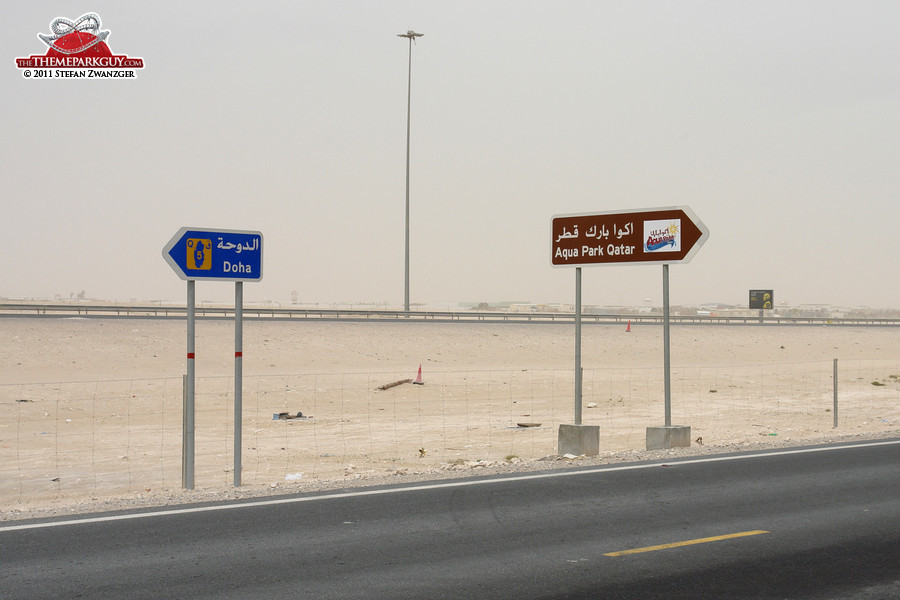 30 minutes drive from Doha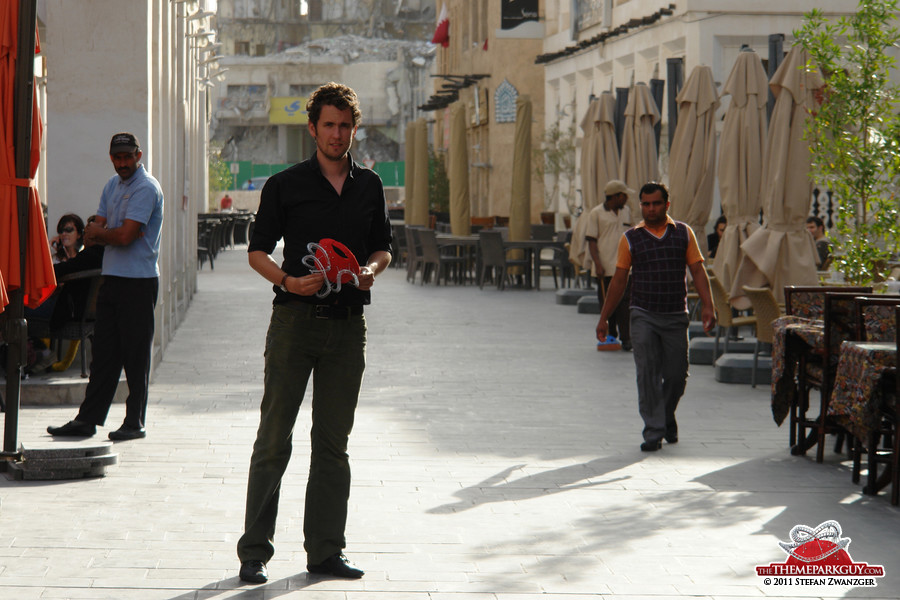 Me in Doha