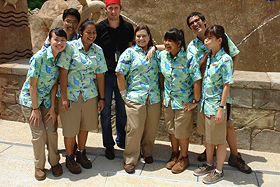 Review
November 07, 2012
Equarius Water Park has been renamed in Adventure Cove Waterpark and together with the South East Asia Aquarium forms the now-open Marine Life Park.
Construction Update
December 03, 2011
The slides are up, and it looks like this will be a water park experience on a smaller scale. I can see Canadian-manufactured world-class slides being assembled and trees planted in between. There will be a small-ish water coaster and a couple of bowl and funnel slides. Given Singapore's 5 million inhabitants and equatorial heat, Equarius Water Park may face a future of overcrowding, and the need for some inventive handling of the hordes.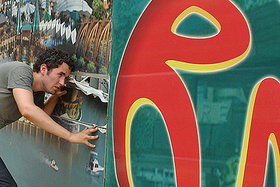 Construction Update
September 06, 2011
Finally!
Three years after my first update, construction work on Singapore's Equarius Water Park has commenced. It looks a bit smaller than I expected, though, but we know from the adjacent Universal Studios Singapore that it all depends on how cleverly the rides/slides will be arranged.
One thing for sure: Singapore. Needs. A. Water. Park.
Visit

for daily theme park construction updates worldwide